Odds and Prediction for the New McDonald's Menu Item in 2022

McDonald's isn't afraid to rile up its hungry fan base. The iconic fast good chain has delivered consistently familiar menu items for years, and on August 31st they dropped a new product.
There had been wild speculation that McDonald's would unleash the McPizza, but the fast good franchise instead handed out Spicy Chicken McNuggets.
That'll do, to be sure, but with the latest McDonald's menu item news dropping, the top entertainment betting sites are already looking to 2022.
McDonald's new menu item conversation is a hotly debated topic, believe it or not, and you have options to salivate over. Let's go over them – and the odds – as I try to predict what the McDonald's new menu item for 2022 will be.
Odds for the New McDonald's Menu Items
The McRib is the betting favorite at Bovada, which is currently the only online betting site offering McDonald's new menu item props or odds.
It made an appearance at 10,000 out of 14,000 American locations in 2020, which was its biggest launch since 2012. Will we see the McRib in 2022?
So far, it's the best guess for bettors and McDonald's fans. Of course, Mighty Wings pulls in second with solid +175 odds, and McPizza also looks like a viable bet.
It basically almost broke the internet, after all.
mcpizza is trending pls send help

— McDonald's?? (@McDonaldsCanada) August 27, 2021
There are four additional new McDonald's food items you can consider betting on for 2022, with the McDLT capping things off as a +3000 long shot.
So, what will the new 2022 McDonald's menu item be? Let's break things down a bit more to find out.
Which Menu Item is the Best Bet?
Since the McRib has been an item before and has made multiple appearances, it is probably a safe bet for 2022.
With that being said, the odds are not super profitable. You probably have never bet on McDonald's items before, so why not try and nail some longer odds.
Onion Nuggets (+1200)
The Onion Nuggets were initially the creation before McNuggets. They were made for vegetarians back in 1975, but the reason why they could make a reappearance is because of the growth in the vegetarian and even vegan community.
McDonald's has said it will try to create more balanced Happy Meals and has promised to offer healthier options in the past, so this isn't a reach.
We have seen more and more meat substitutes like Beyond Meat in fast food chains.
Burger King's Impossible Whopper has been a hit and has been placed on most of their menus.
McDonald's hasn't made any noise in that category yet, but if they see the success of the Impossible Whopper, it may be a good idea for them to try it out.
The Onion Nuggets could be a way to get fast food loving vegetarians and vegans into McDonald's instead of Burger King.
Arch Deluxe (+750)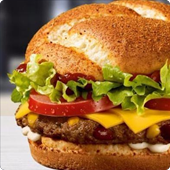 The Arch Deluxe was also a previous menu item, all the way back in 1996.
The Arch Deluxe was heavily advertised ($100 million in 1996, so it would be way more today due to inflation), but it never really panned out.
It was previously advertised for adults and would be a way to combine the popular Happy Meals with the adult meals.
If they had marketed it as a normal menu item, maybe it would have done better and made more appearances. If McDonald's follows that path, maybe they can give the Arch Deluxe another try.
Which McDonald's Menu Item is the Worst Bet?
The Mighty Wings are a risky bet here. They come in at not very profitable odds (+175) and they didn't do well when they came out in 2013.
That, and as noted, McDonald's just released a new "chicken-esque" product. Going with this would feel a bit similar, if not even lazy.
With the craze that is going on with spicy chicken sandwiches across fast food chains, it would be a better bet to pick a spicy chicken sandwich bet, rather than the Mighty Wings.
Will McDonald's Cave in to the McPizza Hype?
I touched on the fact that social media was losing its collective mind, forcing the McDonald's Twitter manager to (jokingly) call for help.
That could mean nothing, but sometimes the public just get what it wants.
If social media is any indication, the fast food franchise may want to consider adding a pizza item to their menu. The McPizza sounds horrible, but it also seems to be what the people want.
Other McDonald's Menu Items to Consider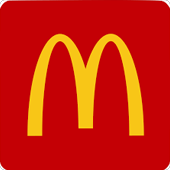 Like I said earlier, it is probably smart to expect a spicy McChicken. If the odds come out for those, I would be interested in betting on that.
McDonald's has also partnered with music artists and put their menu items up for selection.
The Travis Scott Meal and Saweetie Meal both were on the McDonald's menus in the last year, so maybe look out for other artists who could potentially join them.
What Will the New McDonald's Menu Item Be in 2022?
This is probably going to be one of the most bizarre bets you'll ever place. But if you are looking for fun things to bet on, this one's for you, and you may want to know what my McDonald's new menu item prediction is.
You could land a big payday if you have strong McDonald's menu intuition, and you could even pay for a couple meals if you'd like.
For this bet, I like the McRib at +150. It's a classic, they've had it before, and it seems like a threat to rejoin the rotation every year. For 2022, it's a solid try at a nice price.
Of course, the possibilities are technically endless – especially if you put the power of decision into your own hands.
Maybe you can own a franchise if you have that sort of dream. After all, McDonald's is the most popular food chain in the entire world.
Nothing is impossible, so keep that in mind when betting on items to be on the McDonald's menu in 2022.
Like betting on the entertainment industry? Check out some similar posts below.