Odds and Prediction for LaMarcus Aldridge's Next Team

An era in San Antonio is over. It's not quite as momentous as Tim Duncan's retirement or Kawhi Leonard forcing his way out of town, but LaMarcus Aldridge and the Spurs are no more.
In due time, that is.
Per reports, the Spurs and the star big man have mutually agreed to part ways. Aldridge has struggled to stay healthy in a year where the Spurs are not guaranteed a playoff spot, and he'll seek to compete in a new city.
The question, of course, is where will LaMarcus Aldridge play next? A trade could send him to a select few teams when you consider the money, while a buyout would offer limitless possibilities.
Top NBA betting sites are already pondering LaMarcus Aldridge's future, offering a prop and odds for where he'll wind up next.
If you are interested in where he'll play, or want to bet on his pending status, this odds and prediction for LaMarcus Aldridge's next team could prove useful.
Odds for LaMarcus Aldridge's Next Team
BetOnline is the only site I presently see offering odds for where LaMarcus Aldridge will play next, and they have Boston as the top landing spot.
Every team is giving you solid value here, and bettors may want to act fast. The NBA can move quickly without trades and buyouts, and I'll just have to cross my fingers that Ridge isn't moved before I can finish this post.
That said, Boston hasn't been very consistent down low, and the team as a whole has struggled with consistency this season. Landing a proven big man could be exactly what they need.
Are the Celtics the team that needs LaMarcus Aldridge the most, though? To gauge who should have serious interest, let's look at the top contenders for his services.
Top Contenders to Land LaMarcus Aldridge
The Spurs probably still want to give themselves a shot at a playoff run, while they also wouldn't mind doing three things: shedding Aldridge's salary, opening up playing time for younger players, and getting an asset or two in return.
You'll want to consider that when betting on LaMarcus Aldridge's new team. On the other side, anyone trading for Aldridge would need a contract or two they can throw at the Spurs, as well as something to sweeten the deal.
And if you're trading for Ridge, odds are you see him as the missing piece to a potential contender that just needs some help down low.
There's also the potential Aldridge simply gets bought out. Keeping all of this in mind, let's break down the three most likely LaMarcus Aldridge suitors.
Boston Celtics
Let's start with Boston, who flat out hasn't gotten quality offensive production from their five spot this year.
Daniel Theis and Tristan Thompson both serve roles, but neither are a complete offensive player. The Celtics could opt for a major scoring upgrade, while Aldridge showed last year (1.6 blocks per game) that he can still be an asset defensively.
Here is a deal that could work:
Spurs get Tristan Thompson, Daniel Theis, Romeo Langford, Grant Williams, Jeff Teague, and picks
Celtics get LaMarcus Aldridge
Theis is a useful player, but Ridge is an upgrade, and shipping both Theis and Thompson out of town also opens up more minutes for Robert Williams.
San Antonio tacks on two prospects, a veteran point guard, and a pick to close out a balanced, fair trade.
Portland Trail Blazers
You can get the #BringHimHome hashtag going on Twitter, because you know there is no way LaMarcus Aldridge trade talk isn't finished without touching on the Blazers.
A flat-out trade isn't as likely as it is with a team like Boston, as the Blazers may not want to move the guys, they'd have to say goodbye to. Instead, a buyout is the most likely path to Aldridge coming back to the Blazers.
There is logic to that, though. Ridge can still play, but he's older, he's starting to break down, and he's expensive.
The incentive is there on his end, though. He's said in the past that he'd love to return to Portland.
"I keep telling (Damian Lillard) I'm going to come back and finish (in Portland)."
Lillard has commented about it before, too. Could it just be wishful thinking by all parties? Perhaps, but Aldridge enjoyed his time in Portland, and Lillard has kept the Blazers in the playoff mix.
With Jusuf Nurkic and C.J. McCollum nearing returns to the court, adding a veteran big man could round this team out into a potential title contender.
Los Angeles Lakers
File any other legit title threat here with the Lakers. Brooklyn has been making plenty of moves and just signed Blake Griffin, and I'm sure the Bucks, Clippers, and other teams will try to be active before the 2021 NBA Trade Deadline.
L.A. shouldn't stand pat, either.
Anthony Davis being banged up has revealed this team to not be quite as deep as they thought they were. A washed Marc Gasol has been exposed down low, while Montrez Harrell offers nothing defensively.
Bolstering their interior depth with someone as experienced and as useful as Aldridge may just be necessary for the Lake Show to defend their title.
If you look at the latest NBA futures, they're still the tentative favorite (+285) to win again.
While true, the Lakers may need to be a bit more aggressive than expected to hold onto that top spot.
Trading for (or signing) Aldridge could be their answer.
Where Will LaMarcus Aldridge Play Next?
Ultimately, I don't think a trade gets done. Aldridge has shown signs of decline this season, as the aging big man's body could be starting to break down.
He also isn't cheap.
That likely leads to a buyout, much like we saw with Blake Griffin and the Pistons. And if Aldridge wants to chase a title like so many other aging players, his best bet is probably L.A.
Aldridge can still stretch the floor as a shooter, he's still a tough, skilled scorer inside, and he can also help defensively. He'll just need to do it in shorter bursts and being hidden on a title contender could do him wonders.
The Lakers have bodies to use down low, but they're not as effective as they need to be. Aldridge at the very least gives them depth, as well as some insurance in the event The Brow has further issues with his Achilles.
Interested in betting on where LaMarcus Aldridge plays next? Hit up the best sites for NBA betting before placing a bet.
September
Casino of the Month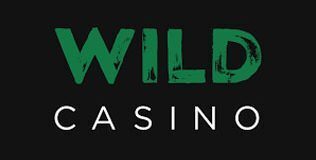 Welcome Bonus
250% up to $5,000