Odds and Prediction for Dancing with the Stars Season 30

The end has arrived for season 30 of Dancing with the Stars. Before the 2021 installment started up, we looked at the new cast, and I handed out my early predictions.
My initial pick to win DWTS season 30 may end up coming out on top. That was none other than JoJo Siwa, who had the perfect combination of narrative, celebrity status, and dancing experience.
Unsurprisingly, Siwa has been fantastic throughout the season, and the change-up of dancing with another woman has made for groundbreaking TV. She enters the 2021 Dancing with the Stars season finale as the odds on favorite to win, and nobody should be shocked.
The only question, of course, is if that's the way you should bet between now and November 22. Let's break down the latest Dancing with the Stars odds and come away with a final prediction.
Odds for Dancing with the Stars Season 30
JoJo Siwa is in the lead here, as she comes in with -150 odds over at BetOnline. I will say two things from the jump; she's been my pick all along, and I'm a little surprised the pricing is so tight.
It is very arguable Siwa should be the landslide favorite here. She and partner Jenna Johnson have killed it throughout season 30, and lead the way with 400 points.
The duo has notched a score of 40 in three different episodes, and they maintained their stellar form with a total score of 80 in episode nine. They've lost zero steam as they enter the DWTS season 30 finale, and it feels awfully silly to bet against them now.
Of course, anyone taking the time to bet on Dancing with the Stars knows better than to just brush off the other options.
Amanda Kloots comes in with the second-best odds, and she's followed by Cody Rigsby and Iman Shumpert. Siwa is the clear favorite with this four-pack left to contend for the season 30 title, but who should you bet on?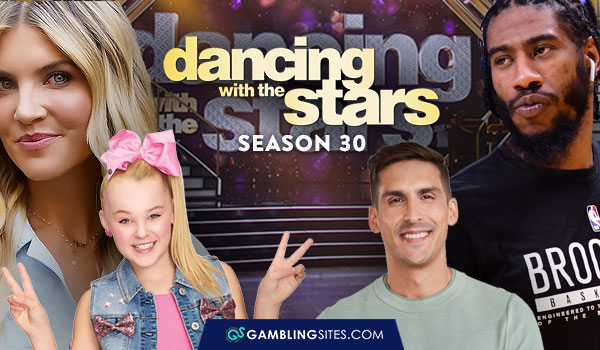 Why JoJo Siwa Is the Favorite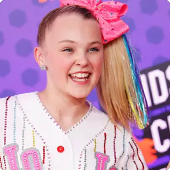 My first inclination is to tell you to just bet on the favorite here. I liked Siwa back when she had a mouth-watering +600 price tag, and not much has changed.
If anything, she's simply fortified the belief that she was the right call.
Siwa came in with an extensive dancing background, and she's also a likable social media personality that appeals to numerous markets.
Oh, and she's flat out crushed it on the dance floor, while tearing down some barriers along the way. Her following and celebrity status aside, she's become an easy contestant to root for.
Siwa is more than a mouthpiece for teenagers or a representative for members of the LGBTQ+ community, though. She also happens to be a brilliant dancer, and quite arguably the best talent in this competition.
Unsure about her deserving the win? Go back and watch her and Jenna Johnson class up the joint with their perfectly harmonized Tango.
This duo works beautifully together, and I can't think of a better example that showcases Siwa's star power, timing, precision, or flair.
Why JoJo Siwa Might Not Win
I'm on Team Siwa at this point if you couldn't tell. The top entertainment betting sites price her as the favorite, and I already picked her to win.
However, I am always interested in playing devil's advocate. It's smart to do, as it either strengthens your initial beliefs, or pokes enough holes to show you there's too much water in the boat.
In other words, if you were fully committed to betting on JoJo Siwa, it could pay to think outside the box here.
Here are three key reasons why she might not win Dancing with the Stars season 30.
Amanda and Alan exist
The voters have the power
Surprises happen on DWTS
Not everyone is going to agree with the narratives Siwa and ABC are pushing out in season 30. Even if they do, the voters as a whole hold all of the power here.
Upsets do happen on the show from time to time, as well, while dancers have quit or exited the show for various reasons.
The biggest reason why JoJo Siwa might not win, though? Amanda Kloots might be just as good.
She and Alan Bersten have not been far behind Siwa and Johnson during season 30. They're literally 11 points behind (2nd), averaging one point fewer per episode.
One other thing that plays into the voter power and Kloots' ability? She was in the bottom three last week, but every judge voted to save her.
There's also the powerful narrative of her husband who died from COVID-19. If there is a total package that rivals Siwa and could derail her, it's Kloots.
Can Rigsby or Shumpert Win?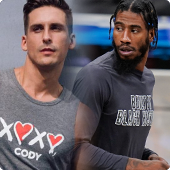 You might be here to verify your belief that Siwa is the rightful favorite to win Dancing with the Stars 2021.
Congratulations, you're right. She is.
That doesn't always go as planned, though. Kloots is a deserving challenger, and a lot of people will consider voting for her due to that, and possibly also because they feel for her.
Does that completely leave Cody Rigsby and Iman Shumpert out of the running? Almost certainly.
I always viewed Shumpert as a viable sleeper. He's an NBA player, so he always had the athleticism, quick feet, and nimbleness to give this thing a go. He's been plenty fine throughout the competition, too, and he really put his potential on display in week six.
While he's flashed ability, he just doesn't cut it when compared to Siwa and Kloots. He doesn't offer a powerful narrative, either.
Rigsby arguably shouldn't even be in the finale. Heck, even he is surprised.
"I'm still in shock, to be quite honest. I did not think it was going to happen, no."
Agreed.
It's not like Rigsby has been bad. He just hasn't been as good as the remaining competitors, and it feels like Dancing with the Stars sometimes makes it a four-way finale just for the sake of doing so.
Shumpert and Rigsby had a good run, but they're not winning. This is a two-woman race.
Predicting Who Will Win Dancing with the Stars 2021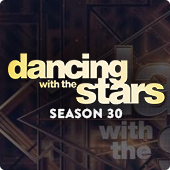 I don't really like to beat around the bush just for the sake of putting more words in a post. JoJo Siwa is the best dancer left in this competition, and she's almost certainly the correct pick as the winner.
She has a strong narrative backing her, she has a huge following, and she's been winning this competition every step of the way.
Siwa is also a really nice price for what I consider as the runaway favorite.
Shumpert and Rigsby have no chances. Crazy things happen, but based on everything that has happened so far in Dancing with the Stars season 30, they absolutely should not win.
The only thing that could mess up how you bet on Dancing with the Stars is the off chance the voters turn around and vote for Kloots. She's been good, and her narrative may very well be more powerful than Siwa's.
While that is potentially true, I predicted Siwa would win season 30 of Dancing with the Stars. I see zero reason to run away from that pick now.
Her odds make her a viable bet, but my Dancing with the Stars season 30 prediction comes down to talent, consistency, and execution.
There hasn't been a better dancer than Siwa this season, and she is a downright steal at her -150 odds.
Dancing with the Stars isn't the only entertainment betting market you may want to tap into. For tips and strategies to help you with other markets, check out the guide below.