Odds and Contenders for the 2021-22 NBA Coach of the Year

NBA players receive all the attention when their team exceeds expectations, but it's not all on them. Head coaches play a big role in their team's success.
A great team on paper can only go so far with a subpar coach. There are certainly a handful of coaches this season that have a good chance to win NBA Coach of the Year.
Let's look at the odds and top contenders as we head into the 2021-22 NBA season.
Odds for NBA Coach of the Year in 2021-22
| | |
| --- | --- |
| Head Coach | Odds |
| Erik Spoelstra | +900 |
| Steve Nash | +900 |
| Quin Snyder | +1000 |
| Billy Donovan | +1000 |
| Steve Kerr | +1000 |
| Monty Williams | +1100 |
| Frank Vogel | +1200 |
| Jason Kidd | +1400 |
| Michael Malone | +1400 |
| Ime Udoka | +1500 |
Miami Heat head coach Erik Spoelstra and Brooklyn Nets head coach, Steve Nash, are the co-favorites at the top NBA betting sites.
Spoelstra will attempt to lead a much-improved Heat team to the NBA Finals for the sixth time in his career. Nash leads the Nets team that enters the season as favorites to win the Championship.
If you want to look outside the top 10, Indiana Pacers head coach Rick Carlisle and Washington Wizards head coach Wes Unseld Jr provide good value.
Top Contenders to Win Coach of the Year in 2021-22
No head coach has separated themselves when it comes to Coach of the Year. A surprise option can always emerge, too, but there are absolutely some logical favorites for 2021-22.
Let's look at some of the top contenders for NBA Coach of the Year going into the new season.
Erik Spoelstra (+900)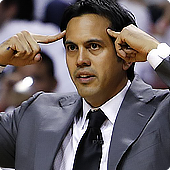 Why not start right at the top? Miami Heat's head coach Erik Spoelstra may be the most underrated coach in the NBA. He is the second longest-tenured head coach, taking over in April 2008.
Spoelstra inherited a Heat team that went 15-67 in the 2007-2008 season. In his first season, he led them to the playoffs with a 43-39 record.
Miami has made the playoffs in 10 of Spoelstra's 13 seasons and they made it to the NBA Finals in five of those seasons.
A lot of people will attribute that to the big three of LeBron James, Dwyane Wade, and Chris Bosh, but Spoelstra played a big hand in that success.
This season, Spoelstra has one of the most improved NBA teams, and he'll look to lead them to their second NBA Finals in three seasons.
The Heat's biggest free agency move was a sign-and-trade that brought Kyle Lowry to south beach. The six-time all-star will give the Heat an upgrade at the point guard position. He also brings a championship pedigree.
While not as highly publicized, the Heat signed P.J. Tucker to a two-year deal in free agency. His stats don't stand out, but Tucker is a ferocious defender on the court. He played a big hand in the Milwaukee Bucks winning the Championship last season.
Miami lost in the first round of the playoff last season because they didn't have a player that could slow down Giannis Antetokounmpo. Tucker is the kind of player who can limit his impact.
Both those players join a Heat roster that already includes all-stars Jimmy Butler and Bam Adebayo.
It's hard to believe Spoelstra has never won a Coach of the Year award in his career. I think there's a good chance that happens this season.
If Miami finishes top three in the Eastern Conference and keeps up with the Brooklyn Nets, I think Spoelstra takes the award.
Michael Malone (+1400)
I feel like Michael Malone and the Denver Nuggets are equally underrated. Malone has been with the Nuggets since June 2015.
Denver failed to make the playoffs in his first three seasons with the team, but they improved each year. They went from 33 to 40 to 46 wins over the three seasons, respectively.
Over the last three seasons, the Nuggets have been one of the best teams in the NBA.
Since 2018, only the Milwaukee Bucks have had more regular-season wins than the Nuggets. Despite their success, you never hear Malone's name or the Nuggets when you discuss the NBA's elites. I think that's about to change.
We know the Nuggets won't be at full strength for the majority of the season. Star guard Jamal Murray tore his ACL in April. The likely timeline for the injury is seven to nine months. That means he should return for the second half of the season.
The good news is the Nuggets roster is capable of winning without Murray. A big reason for that is 2020 MVP Nikola Jokic. Jokic was always an all-around center, but he became an elite scorer last season. Check out his stats.
26.4 points
10.8 rebounds
8.3 assists
56.6 field goal percentage
38.8 three-point percentage
Denver's roster also consists of impact players like Michael Porter Jr, Aaron Gordon, Will Barton, and Monte Morris. Their roster could look even better if they somehow traded for Bradley Beal.
In free agency, Denver focused on re-signing their free agents, so they didn't make any big moves. However, when you're already one of the top teams in the Western Conference, you don't need to take big shots.
The Western Conference will feature some of the league's best, but if Denver can compete with the Los Angeles Lakers for the top spot without Murray, I'd give my vote for Coach of the Year to Malone.
Ime Udoka (+1500)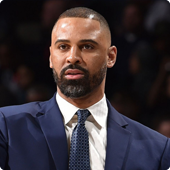 Can a first-year head coach win Coach of the Year? It has only happened once this century. However, I think Boston Celtics head coach Ime Udoka has a chance to pull off this feat.
Udoka has certainly paid his dues. He played in the NBA from 2003 to 2011 before joining the San Antonio Spurs coaching staff. As an assistant, he won the NBA Finals in 2014.
Following seven seasons with the Spurs, Udoka joined the Philadelphia 76ers as an assistant coach. He left the 76ers after one season to assume the same role with the Brooklyn Nets.
After seven seasons playing in the NBA and nine on coaching staffs', Udoka is finally at the top of the coaching staff. The Boston Celtics hired him in June after Brad Stevens moved into a front-office role.
Boston regressed last season with a 36-36 record. Prior to last season, they had been one of the best teams in the NBA. Check out their success from 2016-2020.
| | | |
| --- | --- | --- |
| Year | Record | Playoffs |
| 2016-2017 | 53-29 | Lost Conference Finals |
| 2017-2018 | 55-27 | Lost Conference Finals |
| 2018-2019 | 49-33 | Lost Conference Semifinals |
| 2019-2020 | 48-24 | Lost Conference Finals |
Injuries derailed their season in 2020, but the Celtics have the ability to make it back to the Conference Finals this season.
Their success revolves around all-stars Jayson Tatum and Jaylen Brown. Tatum has all the looks of a future MVP and is coming off a season where he averaged 26.4 points on 38.6 three-point shooting.
Brown went down with an injury late in the season but averaged a career-best 24.7 points.
In addition to their starters, Boston has one of the deepest teams in the league with Payton Prichard, Josh Richardson, Aaron Nesmith, Al Horford, and Enes Kanter coming off the bench.
Boston is a true sleeper to win the NBA Finals. It wouldn't shock me to see them finish top-five in the Eastern Conference with the leadership of Udoka.
Others That Could Win Coach of the Year
There is definitely some value further down the line. Let's look at a pair of long-shot contenders.
Rick Carlisle (+2800)
Following 13 seasons as head coach of the Dallas Mavericks, Rick Carlisle stepped down as head coach. His time in Dallas included nine playoffs appearances and an NBA Title in 2011. However, that's the last time the Mavericks have made it out of the first round of the playoffs.
Not long after stepping down, Carlisle found himself in a familiar place. In June, he joined the Indiana Pacers. He was an assistant coach for Indiana from 1997-2000. He later coached the team from 2003-2007.
Indiana made the playoffs in three of Carlisle's four seasons with the team, including a Conference Finals appearance in his first season.
Now, he returns to the Pacers with a roster that is much better than people think.
Caris LeVert and Domantas Sabonis are the stars of the Pacers. LeVert joined the Pacers last season as part of the James Harden trade. Sabonis made his second consecutive all-star game appearance last season.
Here is what the pair did last season together in Indiana.
| | | |
| --- | --- | --- |
| Stat | Caris LeVert | Domantas Sabonis |
| Points | 20.7 | 20.3 |
| Assists | 4.9 | 6.7 |
| Rebounds | 4.6 | 12.0 |
| Steals | 1.5 | 1.2 |
| Field Goal Percentage | 44.3 | 53.5 |
There's no doubt in my mind that LeVert is a future superstar in this league. Both players are just now entering the prime of their careers.
An under-the-radar move this offseason for the Pacers was drafting Chris Duarte. Duarte is the oldest player in this rookie class at 24 years old, but that just means he is more NBA-ready than other rookies. He'll immediately contribute to the Pacers this season.
Other players at Carlisle's disposal include Malcolm Brogdon, T.J. Warren, and Myles Turner.
I think the consensus is the Pacers are a star away from being an elite team in the Eastern Conference. However, this team was top five in the East last season before injuries derailed their season.
If LeVert can take the next step and Indiana becomes a top-three team, Carlisle deserves his second Coach of the Year award.
Wes Unseld Jr. (+4500)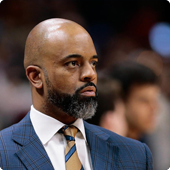 We're going with a deep sleeper here. Wes Unseld Jr. takes over as head coach of the Washington Wizards.
Unseld actually began his career with the Wizards as a coaching assistant in 2005.
He briefly spent time with the Golden State Warriors and Orlando Magic before spending the last six years of his career as an assistant with the Denver Nuggets.
A lot of people attribute the development of Nikola Jokic, Jamal Murray, and Michael Porter Jr. to Unseld. He also helped improve a Nuggets defense that ranked 28th in the 2017-2018 season. Last season, they ranked top 10 in defensive efficiency.
Unseld inherits a Wizards roster that went through a lot of turnover this offseason. Let's compare the players they brought in vs the ones they lost.
Wizards Roster Changes
Additions (Trade/Draft/Free Agency)
Subtractions (Trade/Free Agency)
Spencer Dinwiddie
Russell Westbrook
Kyle Kuzma
Robin Lopez
Kentavious Caldwell-Pope
Alex Len
Montrezl Harrell
Ish Smith
Aaron Holiday
Chandler Hutchinson
Corey Kispert
Isaac Bonga
Isaiah Todd
Obviously, the big story this offseason for the Wizards was trading Russell Westbrook.
While they gave up a legit superstar, a lot of people, including myself, believe the move improved the Wizards roster.
They had little depth last season and didn't have much money to upgrade their team this offseason. They took care of both of those issues with the trade.
Adding Spencer Dinwiddie helps make up for the loss of Westbrook. Most people see him as a better fit next to star guard Bradley Beal.
Speaking of Beal, he'll be back despite numerous trade rumors. You can still bet on Bradley Beal's next NBA team, however.
We didn't even mention the Wizards young players like Deni Avdija, Rui Hachimura, Daniel Gafford, and Thomas Bryant.
Washington likely won't compete for the Eastern Conference title, but if Unseld can get this team into the top five of six in the East, he deserves Coach of the Year consideration
Who Will Win the 2021-22 NBA Coach of the Year?
I feel like there are so many good candidates for Coach of the Year this season, especially at their value. I am going to go a little further down the list and suggest Michael Malone.
The Denver Nuggets are on the brink of breaking through in the Western Conference. I know the Conference has a lot of great teams but the Nuggets are as good as anyone.
If you want to bet on a longshot, I like both Rick Carlisle and Wes Unseld Jr. They both have terrific odds, so I'd throw a bet down on both.
Be sure to check out some of our other NBA award predictions below.
September
Casino of the Month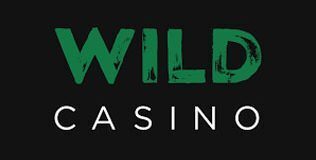 Welcome Bonus
250% up to $5,000