Hide Bonus Offers
| | | | | |
| --- | --- | --- | --- | --- |
| #1 | Bovada Sports | 50% Up To $250 | Visit Site | Bovada Sports |
| #2 | BetUS | 125% Up To $2,500 | Visit Site | BetUS |
| #3 | MyBookie | 100% Up To $1,000 | Visit Site | MyBookie |
| #4 | Everygame | 100% Up To $500 | Visit Site | Everygame |
| #5 | BetOnline Sports | 60% Up To $1,000 | Visit Site | BetOnline Sports |
Odds and Breakdown for the Kamaru Usman vs. Colby Covington Rematch

That feeling when you're looking for the odds for Kamaru Usman's next fight, and see Colby Covington's name next to him.
Of course, I have been looking forward to this rematch ever since the end of their first encounter back in December 2019. It's an incredible rivalry that these two share. But more importantly, their styles make for an awesome scrap.
I'll be looking over the early odds for Usman vs. Covington's rematch at UFC 268 today. Furthermore, I'll be providing a little breakdown of what's to expect from their second fight.
Let's get started with the line.
The Early Odds for Usman vs. Covington 2
Colby Covington to Win
+245
Kamaru Usman is the favorite to win the rematch at UFC 268.
The odds for Usman to beat Covington are -290 on the Sportsbetting.ag website, having opened at -240.
The UFC welterweight champion is simply phenomenal.
The pace at which he has developed is so impressive that I'm expecting to see an even better version of "The Nigerian Nightmare" that broke Covington's jaw en route to a TKO win at UFC 245.
If you're betting on Covington to win the rematch, odds of +245 on the moneyline are solid.
But consider that, by the time they enter the cage on November 6, however, Covington will have gone 14 months without a fight. His TKO win over Tyron Woodley came all the way back in September 2020.
I'm expecting the betting line for the Usman vs. Covington rematch to move in the lead-up to fight night. But not by a great deal.
Usman should close around -320 with Covington approaching the +280 mark.
At those odds, the value would appear to be with Covington on the moneyline. At -320, the implied probability for the champion to win would be 76.2%.
That works out at almost a win in four out of every five hypothetical fights between the rivals.
Fight Details for Kamaru Usman vs. Colby Covington 2
Event: UFC 268
Date: November 6, 2021
Venue: Madison Square Garden, New York
Weight Class: 170lbs
Title on the Line: UFC Welterweight
The Usman vs. Covington rematch goes down on November 6 at the world-famous MSG.
This fight is just about as big as it gets in MMA. There's no over-exaggeration, hyperbole, or hype required to build this one up.
In a nutshell, these two guys hate each other.
While the whole Covington heel act might be as transparent, the rivalry is certainly anything but an act. The animosity is tangible. And, let's face it, "Chaos" is not going to be sharing his lunch with a guy that broke his jaw and made him look like a tool in front of the world.
Usman knows he has the upper hand in the psychology stakes and will feel more than capable of stopping Covington again.
Is there anyone that can beat the champ? Although it's unlikely, I believe the only welterweight on the planet right now that can give him a fight is Colby Covington.
Let's see how they match up.
Tale of the Tape for Usman vs. Covington 2
As you can see, there is little to separate these fierce rivals on paper.
| | | |
| --- | --- | --- |
| Kamaru Usman (C) | Tale of the Tape | Colby Covington |
| 20 | Fights | 18 |
| 19 | Victories | 16 |
| 1 | Losses | 2 |
| 9 | KO/TKOs | 4 |
| 1 | Submissions | 4 |
| 6'0" | Height | 5'11" |
| 76" | Reach | 72" |
| Switch | Stance | Southpaw |
| 34 | Age | 33 |
| Nigerian-American | Nationality | American |
But as things stand, Usman is some way ahead of the #1 ranked title contender. I mean, he is coming off back-to-back knockouts over Gilbert Burns and Jorge Masvidal in 2021.
The latter being one of the scariest one-punch knockouts in MMA history.
Covington is up against it.
Can Covington Beat Usman in the Rematch?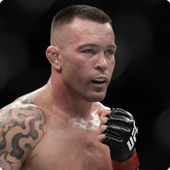 Whatever way you want to look at this, no fighter is unbeatable.
Just one punch, or bad move on the floor, can change the outcome of any fight. So, to suggest Covington's chances of beating Usman are not worth considering is dumb.
But let's go one further and say that Covington's style could get him the win on the night.
If we turn our attention back to the first fight, the scorecards said it all. Hypothetically speaking, if Chaos had managed to avoid being stopped with just 50 seconds of the fight remaining, there is every chance that he could have beaten his opponent in December 2019.
Don't believe me? Check this out.
Here's the Kamaru Usman vs. Colby Covington scorecard. It was Usman 39-37, Covington 39-37 and 38-38 after four rounds#UFC245 pic.twitter.com/YjucOyEd3M

— Damon Martin (@DamonMartin) December 15, 2019
One judge had it 3-1 for Covington while another had it 3-1 for Usman. The third was 2-2, which meant that the fighter who convinced judges enough in the fifth would have won.
Usman won, of course, by stopping the loudmouth. But the point of Colby's style being effective against The Nigerian Nightmare is still valid.
However, as I said earlier, Usman has improved since that night. But Jorge Masvidal and Gilbert Burns are not Colby Covington.
Breaking Down Covington's Style
Here's a quick breakdown of the style of Colby Covington.
Striking
Although not the hardest hitter in the promotion, Covington isn't completely pillow fisted.
His kickboxing has come on in leaps and bounds over the past few years, with a greater emphasis on utilizing his decent jab to set up overhand lefts and right hooks.
He has a decent kicking game, too, and we saw that in both the first Usman match as well as his fight with Robbie Lawler.
Although he lacks stopping power, his high-volume output means that he is always a pest. His cardio is insanely good, which presents a different type of fight for the champ than the likes of most other fighters in the division.
Striking might not be his forte, but to suggest he is lacking in this department would be a horrible oversight.
Wrestling
Now, this is Covington's bread and butter.
The Division I All-American wrestler is regarded as one of the best of his kind on the UFC roster.
Strong, tight, and extremely versatile, Covington's ability to seamlessly transition between the single-leg, body lock, and double leg is his trademark.
He's exceptionally predatorial against fighters that he doesn't respect as wrestlers, thus the increased focus on striking in his first fight with Usman. It seems highly unlikely, however, that he won't be more wrestling-centric in the rematch.
His positioning, control, and utter dominance over some of the top contenders at 170-pounds over the years have come down to his exceptional wrestling.
BJJ
Although it's been a while since we have seen Covington land a submission (against Jonathan Meunier in 2016), he has five in his career to date.
His overall BJJ is impressive, with slick technical nous and great positioning. All of which stems from his confidence in his wrestling.
If you're considering betting on Covington's odds to beat Usman by submission, I'd probably pass. I don't think we'll see Usman quite as easily manipulated in the clinch or taken down with ease.
Expect Chaos to keep Usman guessing with takedown attempts and feints.
There will be the occasional tug o' war, but it will be opportunism, rather than the execution of a strategy to hunt for his opponent's back, that will see these two rumble in the clinch.
Will Usman Beat Covington at UFC 268?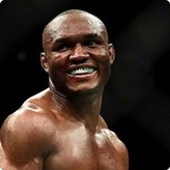 Although the UFC's annual award ceremony is some way off just yet, Usman would win fighter of the year if they were held today.
He's been nothing less than a beast in 2021 and it's going to take a gargantuan performance from Covington to stop that.
For me, Usman is the best pound-for-pound fighter in the world. Exceptionally dominant and evolving by each fight, it's easy to run out of superlatives for the 34-year-old.
It might sound as though I have already made my betting pick for Usman vs. Covington 2. But that couldn't be further from the truth.
Still, make sure to keep your eyes peeled for sudden movements in the odds for this fight. You can always shop around for the top prices on our recommended UFC betting sites.
I expect Usman to be pushed to his absolute limits in this fight. Covington, although lacking the power of a Masvidal or Burns, has a very fine-tuned style that warrants caution.
In other words, if the champion takes his eye off the ball, he could find himself chasing his opponent in the later rounds. To avoid that, he must come out of the traps with a strong intent to damage, but at the same time, not compromise his engine against a guy that just does not quit.
Like for like, there are so many similarities between Usman and Covington. But there's no doubt that the former is slowly establishing himself as one of the all-time greats.
A win over Covington would pretty much seal his place among the elite 170-pounders of all time, even with the haters.
For me, only Georges St-Pierre was better. So, if Covington plays his game, he's going to regret it.
How Good is Kamaru Usman?
With a record of 19-1 including an 18-fight win streak, Usman looks unstoppable.
But it will take more than the gameplan he brought into the Masvidal and Burns fights for him to beat Covington.
He must be as sharp as a school pencil and ready for what I believe will be the toughest fight of his career.
Remember, Covington comes into this fight with a greater knowledge of Usman than vice versa. He has not been as active, but that is not necessarily a bad thing, considering the welterweight titlist's injury struggles.
This fight should be incredible.
If you want to know just how good Usman is, and what weaknesses can be exploited, check out the post below.
Wagering on the Early Odds for Usman vs. Covington 2
That concludes my breakdown and analysis of the early odds for the Kamaru Usman vs. Colby Covington rematch.
Although Usman looks the real deal, Covington should give him the fight of his life. But are the odds for the challenger enough to part you with your cash?
I'll be hitting you up with my betting preview with predictions and picks for Usman-Covington 2 closer to the fight.
In the meantime, feel free to browse the latest analysis, insight, and recommended UFC bets by visiting our UFC blog and UFC picks section of our site.
Alternatively, here's something you might find interesting.