Odds and Betting Preview for the 2021-22 VTB United League

The 2021-22 season of the VTB United League starts on September 23, 2021. Over the following nine months, 12 basketball teams will compete for the trophy.
Eight of those clubs are from Russia, as the VTB United League serves as this country's top-tier competition. As its name hints, this league "unites" Russian teams with teams from four other countries – Poland, Estonia, Belarus, and Kazakhstan.
Each of those 12 teams will have to play a total of 24 games in the regular season, 12 at home and 12 on the road. The top eight will advance to the VTB United League Playoffs, where a team can play up to 13 games.
As you can see, there's plenty of games for bettors to choose from. However, when it comes to VTB betting, there's another option – betting on the VTB United League winner in 2021-22.
So, which team should you back? Let's break down the odds from the top basketball betting sites, and analyze some teams you'll want to monitor this year.
Odds to Win the 2021-22 VTB United League
Zenit Saint Petersburg
6.50
Online sportsbooks believe the reigning champion will keep the VTB title in its possession. If they win it again this season, it's going to be CSKA's 12th title in the league's 13 years' long history.
In fact, this team has won all but one VTB season. The only other team with a VTB trophy in its possession is Khimki.
We won't see Khimki competing in the 2021-22 VTB United League due to serious financial difficulties.
Is there any other team that came close to winning the title? Not really, no. CSKA Moscow always won the Finals without any major problems.
The last time the VTB United League was played, we saw them beat UNICS Kazan 3-0 in series.
Why CSKA is Favored to Win the 2021-22 VTB United League
CSKA Moscow won 11 of the 12 VTB seasons played so far. The last time this team didn't win the title was in 2011 when they lost to Khimki in the final by only two points.
List of VTB United League Champions
Season
Champion
2008
CSKA Moscow
2009-10
CSKA Moscow
2010-11
Khimki
2011-12
CSKA Moscow
2012-13
CSKA Moscow
2013-14
CSKA Moscow
2014-15
CSKA Moscow
2015-16
CSKA Moscow
2016-17
CSKA Moscow
2017-18
CSKA Moscow
2018-19
CSKA Moscow
2019-20
Season canceled due to COVID
2020-21
CSKA Moscow
Last season, CSKA got ahold of its 11th VTB trophy without any problems. We saw them destroy UNICS in three games of the Final, two of which were played in Kazan.
What's interesting is that all the CSKA players who featured in the last game of 2019-20 VTB are still on the roster.
If this fact has made you think CSKA is equally strong as a year ago, you're wrong. CSKA is much stronger than before, and it's all because of one man – Alexey Shved.
One of the best point guards in the history of Russian basketball has decided to move to CSKA after spending four years with Khimki.
OFFICIAL: CSKA Moscow signed Alexey Shved to a two-year (1+1) dealhttps://t.co/rCLlqGOgUF pic.twitter.com/KEyNGRNUuP

— Eurohoops (@Eurohoopsnet) August 12, 2021
With his previous team, Shved became the leader in points and assists in the 2020-21 EuroLeague. In last season's edition of the VTB United League, he didn't do as well.
However, it probably had to do with the fact that Khimki's campaign ended in the first round of the VTB Playoffs.
Can Zenit Saint Petersburg End CSKA's Dominance?
Probably not, however, it's not because Zenit is bad; it's because CSKA is the very best team in the league.
Still, the fact is the team from Saint Petersburg looks very strong this season. In fact, I don't think they've had such a powerful roster in years.
All of their presumed starters in the 2021-22 season have at least some NBA experience.
Shabazz Napier (PG) – 345 NBA games, 56 starts
Sergey Karasev (SF) – 92 NBA games, 22 starts
Jordan Mickey (PF) – 68 NBA games, 4 starts
Alex Poythress (C) – 52 NBA games, 2 starts
Jordan Loyd (SG) – 12 NBA games, 0 starts
Apart from the players who had spent some time in the NBA, Zenit also has some European talents on the roster, most notably Artūras Gudaitis (C) and Mateusz Ponitka (SF).
What About UNICS "Always a Bridesmaid" Kazan?
UNICS played in the VTB Final on four occasions, each time losing to CSKA. The most recent of those defeats happened in summer 2020.
UNICS has a poor record with CSKA, winning only four of their previous 33 duels.
Most of the key players from the last season are still on the roster, and the team has also made some decent signings in the offseason.
Nigerian international Tonye Jekiri (C) joined UNICS from Baskonia, Mario Hezonja (SF) came from Panathinaikos, and Lorenzo Brown (PG) arrived from Fenerbahce.
Plus, they got two more excellent players who joined the club in 2020 – Isaiah Canaan (PG) and John Brown (PF).
Betting on the 2021-22 VTB United League
It would be crazy not to think of CSKA Moscow as the strongest favorite to win the 2021-22 VTB United League.
Zenit Saint Petersburg and UNICS Kazan are next in the list of candidates, but thinking of them as rivals that CSKA should fear, would not be smart. CSKA is much, much better than any other team from the VTB.
CSK Moscow looks like the likely winner of the 2021-22 season of the VTB United League.
I can see no other scenario playing out. Oddsmakers seem to agree, hence the odds are super-short (1.18).
However, history teaches that CSKA tends to start its seasons slowly. It's the playoffs when CSKA's players start playing top basketball.
In the regular season, they usually just do enough to qualify for the postseason. In 2020-21, for example, this team finished in fourth place, with a 17-7 record. Of those seven defeats, two happened against Zenit Saint Petersburg.
That said, maybe it wouldn't be too crazy to bet against CSKA at least in some of the regular-season games in 2021-22. Especially when they're facing tough opponents like Zenit or UNICS.
Whether you're betting on the VTB United League or the NBA, hit up our basketball betting picks page all year long for the latest odds and predictions.
September
Casino of the Month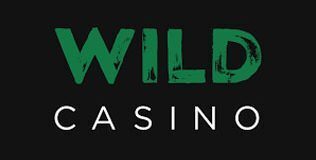 Welcome Bonus
250% up to $5,000