Odds and Betting Pick for the 2020 WNBA Finals

The 2020 WNBA Draft arrives at the end of the week, and before long, the 2020 WNBA regular season will follow it.
That's the plan, at least. The state of affairs these days has every major sports league unsure of their future, but in theory, the WNBA has a chance to put together a full season still.
Whether it's full or truncated, bettors can still look to the 2020 WNBA Finals and gauge who could win. Right now, the top basketball betting sites have the Las Vegas Aces and Los Angeles Sparks tied as the tentative favorites.
With four WNBA teams sharing +450 odds or better to win this year's title, however, this feels like a wide-open race. Let's take a look at the latest WNBA Finals odds, the top favorites, some sleepers, and decide how you should bet this season.
2020 WNBA Finals Odds
Predicting who will win the 2020 title in the WNBA isn't as easy as it sounds. Yes, the Mystics won last year, the Sun were the runner-up, and it feels like the Sparks are always in contention.
But the Aces are rising up to be one of the big challengers, and it's impossible to ignore some of the value within these 2020 WNBA Finals odds.
Should bettors back a favorite or target a sleeper? Let's explore it further with a look at the top bets to win the championships this year, as well as some viable value plays.
Top WNBA Finals Favorites
You can look at the odds for the best 2020 WNBA betting favorites, but two teams stand out the most this year: Washington and Los Angeles.
The Mystics finally got Elena Delle Donne her ring, but why stop there? Washington did lose Kristi Toliver, but if Delle Donne can keep up the pace we saw last year, Washington could remain the team to beat.
The Aces made a power play by signing Angel McCoughtry, but their current odds are more about potential. I might prefer a little more value before committing to them.
LA, however, is a trustworthy franchise that has a great history, having won three WNBA titles and most recently secured one in 2016. They've also at least played in two of the last four WNBA Finals series.
The Sparks were as good as ever in 2019 when they went 22-12 and reached the Semifinals. They stole Toliver from Washington, and if all goes well, that move could help them close the gap.
Best WNBA Finals Sleepers
If you want a little more value, you can go the mid-range route with a refurbished Phoenix Mercury team or go big with the Chicago Sky at +1600.
I know a lot of people will have interest in the Liberty because they'll be drafting Sabrina Ionescu, but betting on 2020 WNBA Draft props is probably a better way to get that franchise to win you money this year.
Chicago offers a really nice price for a team that could go overlooked after going 20-14 last year. They had the not so enviable task of operating out of the same conference as the Mystics, but it's possible they could rise up.
The team I really like to return value, though, is Phoenix. The Mercury did lose DeWanna Bonner this offseason, but they remain quite stacked in terms of talent and veteran leadership.
They're already in position to fare a lot better than they did last year, while they could be one big move away from vaulting up the standings.
Who Will Win the 2020 WNBA Finals?
Assuming the 2020 WNBA season goes off without a hitch (or at least with just a really mild one), I like the Mystics to repeat.
The Aces will be a tough out, LA will be as good as ever, and I think teams like Chicago and Phoenix will be a little better than they were last season.
But Elena Delle Donne delivered a career year last season, and the team wisely locked her up for the long haul. We need to consider that she could keep it going.
She has a strong team around her, as the Mystics were a dominant 26-8 during the regular season and edged out a good Sun squad to capture the title.
Normally, a team this good would be the tentative favorite, but I love that the top WNBA sportsbooks are pricing so many teams in their range.
All things considered, the defending champs at +450 is a crazy steal.
AUGUST
Casino of the Month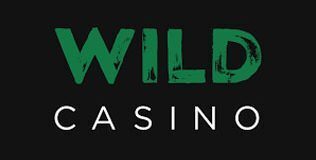 Welcome Bonus
250% up to $5,000
Read Review
Visit Site