Odds and Best Bets for Katie Taylor vs. Amanda Serrano

If you're betting on the Katie Taylor vs. Amanda Serrano fight, you're wagering on a piece of history.
The biggest fight in women's boxing history is scheduled for Saturday, April 30, from the world-famous Madison Square Garden in New York City. Unified lightweight champion, Taylor, puts all her belts on the line against seven division champ Serrano.
The odds for Taylor vs. Serrano have changed slightly in recent weeks, and I'll be discussing those with you below.
I'll also be going over the best sites for betting on Taylor-Serrano, to ensure you can get stuck in right away, should you choose to do so. Additionally, I'll be making predictions for Katie Taylor vs. Amanda Serrano and listing my top picks for the fight.
This guide to wagering on the first-ever female fight to headline the MSG has it all. So, buckle in, and we'll get moving!
Where to Bet on Taylor vs. Serrano
First, you need a top site to find the best odds for Katie Taylor vs. Amanda Serrano online. The sportsbooks above are highly recommended for boxing matches.
I'd go one better and say that these are the top betting sites for gambling on Taylor vs. Serrano. But feel free to try them for yourself and come to your own conclusions.
Remember, you are not restricted to using just one betting site. Providing you meet the eligibility rules of a sportsbook, you can sign up for as many as you want. Are there benefits to using more than one site for betting on boxing? The short answer is yes.
Looking to win money from Taylor vs. Serrano bets? If so, here are just some ways you can improve your chances.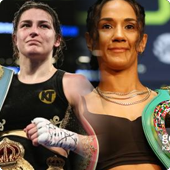 Gain Access to More Odds and Markets
Compare Prices Across Different Sportsbooks
Use Multiple Bonuses and Welcome Offers
Find Sites with Betting Live on Taylor vs. Serrano
If you're worried about how to manage multiple accounts, I wouldn't fret. These days, things have become much more streamlined, with more security on top sportsbooks. Password managers can also help you remember your log-in details, too.
Again, the sites above are our highest ranked sportsbooks for top Taylor vs. Serrano odds and markets. Get signed up with one of them before getting your wagers down. Or, if you already have a betting site, let's move on to the analysis of the odds in this Katie Taylor vs. Amanda Serrano betting guide.
Latest Taylor vs. Serrano Odds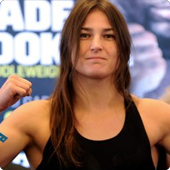 The following betting line for Katie Taylor vs. Amanda Serrano comes courtesy MyBookie. This betting site is one of our top choices for sports bettors in North America.
Having opened as a pick 'em, the odds for Taylor vs. Serrano have changed slightly in recent weeks.
Taylor's odds to beat Serrano are now +105, having moved from -110.
The Irish superstar, unbeaten in 20 fights as a professional, faces her toughest test to date. The top pound-for-pound female boxer in the game will need the performance of her career to beat her Puerto Rican rival.
Katie Taylor vs Amanda Serrano first face-off…

[?️ @MatchroomBoxing] pic.twitter.com/IyvuUxUXMC

— Michael Benson (@MichaelBensonn) February 2, 2022
Serrano's odds to beat Taylor are -125, having opened at -110 also.
A multiple-division world champion, including a lightweight, "The Real Deal," most recently fought in December 2021, where she beat Spain's Miriam Guttierez by unanimous decision. Taylor beat the same fighter in the same fashion back in November 2020.
I'm not expecting there to be many prop bets for Taylor vs. Serrano that will be worth exploring right now. With the line as it is, it's arguably better to focus on who wins the fight and make your betting pick for Katie Taylor vs. Amanda Seranno based on who you like.
I'll get to my picks for the fight later. First, here are a few key details about the biggest scrap in women's boxing history.
Taylor vs. Serrano Details – Where to Watch and More
If you're planning to bet live on the Katie Taylor vs. Amanda Serrano or just want details of when the fight starts, here's what we know!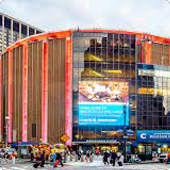 Venue: Madison Square Garden, New York
Date: Saturday, April 30
Broadcast Time: 9 pm
Taylor vs. Serrano Fight Time: 11pm (TBC)
Where to Watch Taylor vs. Serrano: DAZN Live Stream
Are you looking to stream the Katie Taylor vs. Amanda Serrano fight online? If so, the DAZN app will be broadcasting the entire fight card on April 30.
You can choose to watch the Taylor vs. Serrano match on your laptop, PC, phone, tablet, or any other suitable device. Depending on compatibility, the DAZN app is also available via a smart TV app.
The card starts at 9 pm with the Taylor vs. Serrano ring walks time slated for 11 pm. This could change depending on the outcomes of the undercard fights.
Taylor vs. Serrano Undercard Matches
If you're watching or betting on Katie Taylor vs. Amanda Serrano, you might want to glance over the undercard bouts quickly.
Franchon Crews-Dezurn vs. Elin Cederroos
Jessie Vargas vs. Liam Smith
Reshat Mati vs. Joe Eli Hernandez
Khalil Coe vs. William Langston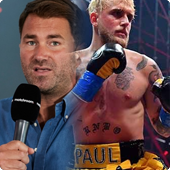 Crews-Dezurn vs. Cederroos is the only other major title fight on the night. The American clashes with her Swedish rival with the WBC, WBA, IBF, and WBO super-middleweight titles on the table.
Although that bout is not as crucial to women's boxing as the main event, you have to give props to Eddie Hearn and Jake Paul for keeping things consistent.
Vargas vs. Liam Smith should be a solid bout.
Smith, who held the WBO light-middleweight title until being beaten by Canelo Alvarez in September 2016, will be looking for his second straight win at 154-pounds. Vargas fights for the first time since losing to Mikey Garcia in February 2020.
So that's all you need to know about how and where to watch the Taylor vs. Serrano fight online and on TV. With that covered, let's get to my predictions for the fight.
Predictions for Katie Taylor vs. Amanda Serrano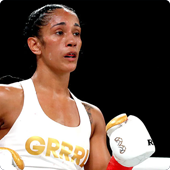 Predicted Winner: Katie Taylor
Method of Victory: Decision
Having seen the Katie Taylor vs. Amanda Serrano odds on the top boxing betting sites, it's clear that most see it as a toss-up.
If I told you I was 100% confident that Taylor would beat Serrano or vice versa, I'd be going full Pinocchio. And when there is money on the line, the last thing you want is to hear a biased or tainted opinion of who wins the Taylor vs. Serrano match.
There are several things to consider when placing wagers on this fight. And I'm not going to skip past them and just leave you with predictions for Taylor vs. Serrano without first explaining my thought process.
Katie Taylor vs. Amanda Serrano ?#TaylorSerrano pic.twitter.com/w4BC22vy40

— DAZN Boxing (@DAZNBoxing) January 28, 2022
I'm backing Taylor to come through this one with a decision win to get to the point.
However, that doesn't mean that will be my Taylor vs. Serrano betting pick. I'll reveal my tips in the next section and why they don't always have to be congruent with the fighter you believe will win.
But I am getting back to my predictions. Taylor is a natural lightweight who has the better resume of the two. Sure, Serrano is a Guinness world record holder for her accomplishments across several divisions. But there is no way that you can convince me she has fought better opposition than the Irish star.
Is Katie Taylor Overrated?
I don't believe that any true boxing fan will tell you that Taylor is a bad fighter.
She is a massive name in the sport, having accomplished great things inside the ropes. An Olympic gold medalist with multiple European and world titles at an amateur level, she is unbeaten as a professional.
She became just the eighth boxer in history to unify the four major titles and the second in the women's game. As such, she sits among the following standouts in that category.
Bernard Hopkins
Jermain Taylor
Terence Crawford
Oleksandr Usyk
Josh Taylor
Canelo Alvarez
Cecilia Brækhus
Claressa Shields
Jessica McCaskill
As good as her opponent is, you must ask the same question — is Amanda Serrano overrated?
Like Taylor, she is a huge name in women's boxing and the sport as a whole. But like Taylor, her standing in the sport is probably greater than her ability. It's called marketing, and fighters at this level in the "sweet science" tend to have their skillsets exaggerated.
THE BEST!! What a fight – so incredibly close. But @KatieTaylor takes it (JUST!!) and retains her multiple titles! ?

?? Katie Taylor vs. Delfine Persoon ??

#TaylorPersoon2 #KatieTaylor pic.twitter.com/9qN4NK0e40

— Today FM ? (@TodayFM) August 22, 2020
Both Taylor and Serrano are excellent fighters. Still, there are weaknesses in both of their games. While Taylor slows down a little, Serrano is hardly knocking out superstars.
Admittedly, the Puerto Rican looked excellent in her one-sided win over Guttierez. But will she be able to land as freely on Taylor?
Why Taylor Beats Serrano
This is a 51-49 fight in favor of Taylor, in my opinion.
Yes, Serrano is an excellent fighter, but this will be her toughest task to date. If Taylor can hold up defensively and avoid making silly mistakes in the first few rounds, she will have the boxing smarts to get the job done. Just about.
We have seen Taylor in there with some absolute warriors in the past. Delfine Persoon pushed her hard in both fights and was probably unlucky not to get the win in the first. But Taylor's status as the champion effectively worked in her favor.
Those making betting picks for Serrano vs. Taylor must take that into account. To take the titles from a champ, you must leave no room for interpretation.
In addition to her wins over Persoon, Taylor has also defeated Serrano's sister, Cindy, as well as Natasha Jonas, Jessica McCaskill, Firuza Sharipova, Christina Linardatou, and Jennifer Han.
Serrano's best wins came against Gutierrez, Daniela Romina Bermudez, Heather Hardy, as well as 24-10-2 Fatima Zarika and a 35-9-1 Yazmin Rivas. Most of the rest of her resume is not worth wasting words on.
Yes, The Real Deal is a quick and powerful boxer. But she has fought no one on Taylor's level in her career. She's not going to find it easy to break the Bray-native down, and I can't see her pulling off a wrecking job here.
Making betting picks for Taylor vs. Serrano is tough. There are strong arguments for both fighters' styles being effective. I'm giving Taylor the nod here because of her technical advantages and the fact that she has been in wars with swarming pressure fighters before. And she has found a way to win.
Serrano has never fought a fighter as well-rounded, tough, and willing to push her to her limits.
Top Bets for Taylor vs. Serrano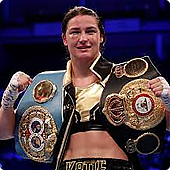 Fight Goes to Decision (-215)
Taylor to Win by Decision (+145)
Draw (+1600)
If you are not sure about my betting tips for Taylor vs. Serrano, I'd recommend reading up on the science behind betting on the winner of boxing matches.
This sport is notorious for springing crazy decisions, and it would be naive to think that this one couldn't end the same way. Hence, it is a good idea to focus more on the potential result rather than predicting who wins the Taylor vs. Serrano fight and how.
I'm backing Taylor to edge it based on her defensive skills, heart, and ability to take a shot. Serrano has some technical flaws that could be targeted, and I believe that — although she walks around just south of 140 — taking on the best lightweight on the planet could pose many problems.
Ultimately, the fight should go to the cards.
While you can't rule out Serrano's power, she has just two noteworthy KOs. One against Daniela Romina Bermudez at featherweight. The other was a 2nd round stoppage over Kimberly Connor — who Taylor stopped in 3 at 135-pounds — at super featherweight… back in 2011.
Again, consider the factors at play here and the magnitude of this fight. I would bet Taylor vs. Serrano is already slated for a rematch, so it's not a bad idea to back the draw. If it is as close as we think, that could be worth a shot.
Think this fight will go another way? Check out the props on our recommended boxing betting apps for props for Taylor vs. Serrano to see what's out there. If you're still torn on who wins the Taylor vs. Serrano fight, perhaps the following expert strategy for boxing bets will help!
Strategy Advice for Betting on Boxing
September
Casino of the Month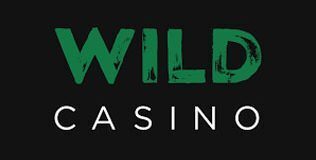 Welcome Bonus
250% up to $5,000