Odds and Analysis for LiAngelo Ball's 2021-22 NBA Team

If you looked at a blind resume, this player would be just another prospect in the NBA Summer League. However, when you see the name "LiAngelo Ball" you pause and take a look.
Ball is the middle child in the Ball family that includes older brother Lonzo and younger brother LaMelo.
Lonzo will play for the Chicago Bulls this season following a pair of seasons with the Los Angeles Lakers and New Orleans Pelicans. LaMelo won Rookie of the Year last season with the Charlotte Hornets.
LiAngelo never played in college following a suspension from UCLA in 2017. Since then, he played in both Lithuania and the JBA with his brother LaMelo in both leagues.
LaMelo brought LiAngelo with him for a tryout with the Hornets this offseason and they signed him to their Summer League roster.
Because of his name, people are wondering if LiAngelo Ball can make the NBA. The best sites for betting on the NBA have odds for where he might wind up, too.
Let's look at Ball's NBA odds and see if he has a real shot at latching on with someone this season.
LiAngelo Ball's Odds to Make the NBA in 2021-22
Does Not Play in 2021-2022 Season
+110
The Charlotte Hornets are the favorite for obvious reasons, and they come in with +300 odds.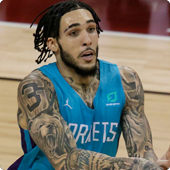 For starters, he plays for their Summer League team. They have the best chance to evaluate his talent and see if he'll succeed in the NBA.
There's also the fact that his brother is the star of the team. I'm sure he's willing to push hard for the Hornets to give him a roster spot. Charlotte doesn't want to make their young star mad.
It's debatable whether or not Ball is NBA caliber, of course.
Due to that, bettors need to consider "any other team" and of course, the possibility he doesn't play with an NBA team at all.
To assess LiAngelo Ball's NBA chances in 2021-22, let's first gauge his talent at the highest level.
Is LiAngelo Ball Good Enough for the NBA?
This is an intriguing question because you'd probably receive a different answer for every two or three people you ask.
You can look at his numbers from Lithuania and say they're not too bad. He averaged 12.6 points and 2.7 rebounds while shooting 41.6 percent from three-point range.
Ball had godly stats in the JBA, but what was his competition? His father, LaVar Ball, ran the league. LiAngelo scored 58 points in two different games, including the championship game. I don't think that's a good indicator of his NBA talent.
When it comes to shooting the basketball, Ball has excelled in the Summer League. Here are his three-point shooting numbers from three games.
| | | |
| --- | --- | --- |
| Opponent | Points | Three-Point Shooting |
| Portland Trail Blazers | 16 | 5-8 |
| Sacramento Kings | 10 | 1-4 |
| San Antonio Spurs | 8 | 2-6 |
He can shoot the ball, but most of his three-pointers come on catch and shoot plays.
Ball doesn't create many opportunities for himself. Ball also doesn't do much outside of scoring with just eight rebounds and two assists across the three games.
It's not the worst thing in the world to have a catch and shoot player, but you'd like him to contribute more to the team.
Top NBA Contenders to Sign Ball
LiAngelo Ball's play in the Summer League has people talking about where he'll play in 2021.
Let's look at his top options, starting with the team he's presently attached to.
Charlotte Hornets (+300)
The Charlotte Hornets are the obvious pick here. They have been able to see his talent up and close and determine whether he is a fit for their roster.
We've talked about Ball's main strength, his three-point shooting ability.
GELO LOOKIN LIKE THE GREATEST SHOOTER EVER ? @LiAngeloBall

(via @hornets)pic.twitter.com/HSYLCqdhZz

— Overtime (@overtime) August 12, 2021
Charlotte ranked top 10 last season in three-pointers attempted and three-pointers made. However, they ranked 14th in three-point percentage.
This offseason, they lost two of their best three-point shooters, Devonte' Graham and Malik Monk. Charlotte replaced those players by signing point guard Ish Smith and drafting James Bouknight. The team also signed Kelly Oubre, but he is a career 32.6 percent three-point shooter.
I can't imagine Ball would receive a ton of playing time, but he can give the Hornets a quality three-point shooter.
I just wonder where he'll find minutes with Gordon Hayward and Kelly Oubre manning the small forward position. He could be a third option at the position but it likely wouldn't yield many minutes.
It's not likely he'll see any action at the four because of his 6' 5" height. I guess they could go small ball, but his height isn't optimal for that.
Charlotte needs shooting, so why not add Ball?
He'll come cheap so it won't be a big deal if he doesn't pan out. I'm sure playing alongside his brother will make him a lot more comfortable.
The Hornets are one of the most exciting teams to watch right now. They are young but they have LaMelo Ball, one of the most intriguing players in the NBA.
If LiAngelo pans out, you have another plus contributor off the bench that could help the Hornets moving forward. If I were Charlotte, I would be willing to take a chance on him. You never know what may happen.
Chicago Bulls (+500)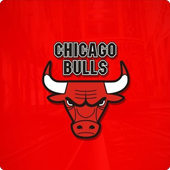 Could the Chicago Bulls be an option for LiAngelo Ball? We're all pegging Ball to the Charlotte Hornets because of his brother LaMelo, but what about his other brother?
Lonzo Ball signed a four-year deal this offseason to run point for the Bulls. His signing was one of three major deals this offseason for Chicago. They signed Alex Caruso to a four-year deal. He should help out the Bulls defense coming off the bench.
The big prize of the Bulls offense was landing DeMar DeRozan. DeRozan came over from the San Antonio Spurs in a sign-and-trade. People have their opinions on the signing but I was a fan of it.
He's a big reason why I felt the Bulls were among the most improved NBA teams in 2021 free agency.
Maybe Ball is their next big signing. Okay, he wouldn't be a major acquisition but fans would definitely take notice.
Chicago was middle of the pack last season when it came to three-point shooting. Then, they added DeRozan, who is a poor three-point shooter.
Check out his three-point shooting stats from the last three seasons.
2018-2019: 15.6 percent
2019-2020: 25.7 percent
2020-2021: 25.7 percent
He is an elite slasher and mid-range shooter, but he'll bring down their three-point shooting. That's where Ball can help.
Ball can give the Bulls a great shooter coming off the bench. Unlike the Hornets, there is a realistic path for him to play serious minutes in Chicago.
DeRozan will start at the three, but who backs him up? The top option right now is Troy Brown Jr. but he hasn't done much in his three-year career. He is also a career 33.0 percent three-point shooter.
The more and more I think about it, the more and more I like the fit with Ball in Chicago.
He'll give the team a good shooting option off the bench. His brother is an elite passer, so you know he'll be able to get him open looks.
Philadelphia 76ers (+1200)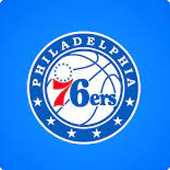 The Philadelphia 76ers are a dark horse for the LiAngelo Ball sweepstakes. However, I don't think it's as crazy as people think.
Philadelphia is coming off a 2020-2021 season that saw them finish with the best record in the Eastern Conference. They suffered a disappointing loss in the Conference Semifinals against the Atlanta Hawks. That series set up one of the biggest dominos of the offseason.
Ben Simmons struggled mightily in that series. His lack of shooting really sunk their chances. While Simmons remains on the 76ers roster, the expectation is they'll trade him before the start of the 2021-2022 season.
Last season, the 76ers weren't a bad three-point shooting team. Look at their average shooting stats and where they ranked
Three-Pointers Made: 11.3 (23rd)
Three-Pointers Attempts: 30.1 (26th)
Three-Point Percentage: 37.4 (11th)
As you can tell, they weren't attempting and making a lot of three-pointers, but they shoot them at a high clip. Adding Ball would give them a plus three-point shooter who isn't afraid to shoot the ball.
The 76ers have plus shooting options off the bench at the guard positions, but what about the forward spot?
Matisse Thybulle is the 76ers backup small forward. Thybulle is an excellent defender but his three-point shooting isn't great. He shot just 30.1 percent from beyond the three-point arc last season. I'm not saying replace Thybulle with Ball, but let Ball play the position when the 76ers need points.
Mike Scott is the team's top option off the bench at the power forward position. He has been a great shooter throughout his career, but he shot just 34.2 percent from three-point range last season.
Philadelphia has multiple superstars, so the attention would never be on Ball. If he can get open, his teammates will find him.
Which NBA Team Will Sign LiAngelo Ball in 2021-22?
LiAngelo Ball has certainly turned heads in the 2021 NBA Summer League. There is still time left to improve his stock, but if I had to pick right now, I would say he does not sign with an NBA team ahead of the season.
He offers value as a shooter off the bench, but there are other much more established shooters in free agency. I'd rather take my chances with someone who has exceeded in the NBA as opposed to someone inexperienced.
The Charlotte Hornets are the only team I could realistically see signing him, but they have a good amount of depth. I don't believe they need him.
Ball could go off for the remainder of the Summer League and put himself on a team's roster, but this is what I'm going with now.
The 2021-22 NBA season is coming at bettors fast. You can bet on whether or not LiAngelo Ball will find a team, but there's so much more to dive into.
Check out some other betting markets in the posts below.