Odds and Analysis for Bradley Beal's Next NBA Team in 2021-22

The Washington Wizards have been stuck in no man's land for the past few seasons. They aren't good enough to make noise in the NBA playoffs, but they aren't bad enough to land a top-five draft pick either.
Because of that, people believe the Wizards should just start over and rebuild. Trading superstar Bradley Beal would start that process.
Bradley Beal trade rumors have been swirling for over a year. They picked up more momentum when the Wizards traded Russell Westbrook to the Los Angeles Lakers this offseason.
Everyone knows the Wizards would net a big return for trading a 28-year-old superstar in his prime. Let's look at who has the best chance to acquire him in this breakdown of Bradley Beal's next team odds.
Odds for Bradley Beal's Next NBA Team
Golden State Warriors
+250
The Wizards are the favorite here for obvious reasons. They have shown no inclination of wanting to trade Beal. Beal himself has not requested a trade and won't be doing so anytime soon.
Golden State can offer the best package thanks to their two lottery picks this season. They are also in win-now mode, meaning Beal is much more valuable to them than two or three young players.
Those are the two most likely scenarios, and understandably the two with the best odds at the top NBA betting sites.
Bettors may prefer to swing for the fences, though, so beyond the obvious options, you may want to consider other avenues.
Should the Wizards Trade Beal?
No. I don't think the Washington Wizards should trade Bradley Beal, and I don't think they will.
The whole situation is overblown because the Wizards haven't advanced past the second round of the playoffs since 2017. Because of that, people outside the Wizards organization have been pushing Beal to another team. No one in the Wizards organization wants him to leave.
Going back seven months ago, the Wizards said they won't engage in trade talks.
Scott Brooks on constant Bradley Beal trade rumors: "Of course every team would want him, but the good part about it, the team that he's on wants him the most. …We're not interested. We're not interested."

— Ava Wallace (@avarwallace) January 30, 2021
Beal himself said he doesn't want out, as well.
As the season went along, the rumors continued to swirl around but the Wizards and Beal stayed strong. Washington went on a late-season run to make the playoffs last season.
When the Wizards traded Russell Westbrook ahead of the NBA Draft, people believed this meant the beginning of a rebuild with Beal soon to follow.
However, the move opened more cap space and gave the Wizards more depth. They also acquired one of Beal's best friends, Kentavious Caldwell-Pope.
Beal is loyal to Washington, so if you're betting on Bradley Beal's next NBA team (and you're not hammering the Wizards) you might be taking on considerable risk.
Top Contenders to Trade for Beal
While Bradley Beal isn't leaving the Washington Wizards, there are a few teams that can put together a compelling offer.
Besides, it's not as if superstars haven't been traded before. If the Wiz keep losing and/or Beal gets frustrated, a divorce is always possible.
With an eye on fattening your wallet, let's at least consider the main favorites to trade for Beal.
Golden State Warriors (+250)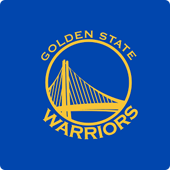 I'm not sure any team can present a better offer than the Golden State Warriors. The Warriors are in position to compete for a championship with Stephen Curry, Klay Thompson, and Draymond Green. Much of their bench consists of young players.
That's not a bad thing but chances are, they won't become major contributors for another two or three years. Golden State doesn't have time to wait around considering their big three is all over 30 years old.
Right now, the offer that everyone has floated around is Andrew Wiggins, James Wiseman, Jonathan Kuminga, and Moses Moody for Beal.
This deal would allow the Wizards to rebuild with three players under the age of 20.
Wiggins isn't a superstar and never lived up to the hype of a number one pick in the 2014 NBA Draft, but his numbers show he is better than people think.
Here are Wiggins' numbers from the last year and a half with the Warriors.
18.7 points
4.8 rebounds
2.5 assists
47.4 field goal percentage
37.5 three-point percentage
The three-point shooting is the biggest improvement considering he shot 33.2 percent in five and a half seasons with the Minnesota Timberwolves. It feels like Wiggins has been around for a while but he is only 26 years old. He is likely just reaching his prime.
Wiseman may have underwhelmed a little bit in his rookie season, but the 7' 1" center has a ton of potential. He averaged 11.5 points and 5.8 rebounds while shooting 51.9 percent from the field.
Acquiring Beal would make the Warriors one of the championship favorites, but would it really put them above the Brooklyn Nets or Los Angeles Lakers?
If not, then they basically sacrificed their future for a few deep playoff runs.
Swapping out Wiggins for Beal would severely hurt the Warriors defense. Both Beal and Curry are below-average defenders, so I'm not sure how'd that work out on that end of the floor.
The offensive potential is certainly worth it. However, you better be sure Beal wants to stay long-term.
Philadelphia 76ers (+450)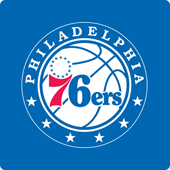 It's no secret that the Philadelphia 76ers would like to trade Ben Simmons. The two sides have a relationship fractured beyond repair following a disappointing playoff.
The 76ers have made it known they wanted an established all-star in a potential trade. As a three-time all-star, Bradley Beal qualifies for that category.
Philadelphia is looking for a boost following a 2020-2021 season that saw them finish with the best record in the Eastern Conference.
However, they lost in the Conference Semifinals and are behind the Brooklyn Nets and Milwaukee Bucks in terms of talent.
Bringing in Beal gives the 76ers a third star alongside Joel Embiid and Tobias Harris. So, what can the 76ers offer? Simmons would headline a package that could include a combination of Tyrese Maxey, Shake Milton, and Matisse Thybulle. Philadelphia would also have to include a first-round pick.
While Simmons doesn't shoot well, he is a great all-around player. Just look at his stats from his four years in the NBA.
15.9 points
8.1 rebounds
7.7 assists
1.7 steals
56.0 field goal percentage
He is also a three-time all-star and two-time member of the All-Defensive First Team. His defense would be welcome to a Wizards team that is among the worst in the league year after year. Simmons also gives the Wizards a playmaker that would fit right into the Russell Westbrook role.
Thybulle is a great defender in his own right. Adding two of the top defenders in the league would upgrade the Wizards defense to a top 15 unit. He has averaged 1.5 steals in his two seasons in the NBA.
While it would downgrade their defense, adding Beal would make the 76ers a championship threat every year.
Everyone knows about how great of a scorer Beal is. He has averaged 30.9 points over his last two seasons. The 76ers would no longer have to worry about someone like Simmons shying away from the ball late in the game.
Philadelphia's championship window is open. Adding Beal would make it that much easier to achieve.
Denver Nuggets (+500)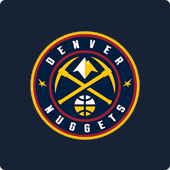 Nobody really talks about the Denver Nuggets when you mention the best teams in the NBA. However, the Nuggets have the second-most wins in the NBA in the last three seasons. That includes a trip to the Western Conference Finals in 2020.
The Nuggets are looking for just a little bit more to push them over the edge. That's where Bradley Beal comes into play.
Beal would give the Nuggets an elite scorer that would mesh well with MVP Nikola Jokic. Jokic's elite passing ability would create open looks and driving lanes for Beal.
Denver can certainly pull off a trade without including stars Jokic and Jamal Murray. Their next best player, Michael Porter Jr, would headline the deal.
Porter was a top prospect, but he slid outside the top 10 in the 2018 NBA Draft. He missed his entire rookie season as he recovered from back surgery. Porter did struggle a bit during his rookie season, but he took a huge step forward last season.
Let's compare his stats from the two seasons.
| | | |
| --- | --- | --- |
| Stat | 2019-2020 | 2020-2021 |
| Points | 9.3 | 19.0 |
| Rebounds | 4.7 | 7.3 |
| Assists | 0.8 | 1.1 |
| Field Goal Percentage | 50.9 | 54.2 |
| Three-Point Percentage | 42.2 | 44.5 |
He looked like an emerging superstar. At 23 years old, Porter gives the Wizards a star to build around.
The trade package would need to include more than Porter. I'd look out for Monte Morris, Bol, and draft picks as additional compensation. Morris is a young guard that is a career 39.3 percent three-point shooter.
Bol hasn't done much in the NBA, but the 7' 2" center is a polarizing figure. He is making an impact in the Summer League.
Denver's issue going into this season is Murray will miss most of the season recovering from an ACL tear.
Beal could slot right into Murray's spot until he is ready to return. Once back, Murray will join Beal and Jokic as one of the best big threes in the NBA.
I don't think the Nuggets are far away from winning their first championship in franchise history. Adding Beal would make things a lot easier.
Where Will Bradley Beal Play in 2021?
There are quite a few NBA teams that have the ability to submit a compelling offer for Bradley Beal. However, I can't see the Washington Wizards agreeing to any of these deals.
Beal also doesn't want to leave, so there's no reason to believe there will be a trade in the future.
Do the Wizards have what it takes to compete for a championship this season? Probably not, but if Bradley Beal stays in town, he sure will do plenty of scoring.
September
Casino of the Month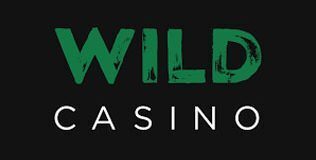 Welcome Bonus
250% up to $5,000