Odds and Analysis for Betting on Irish Reunification – Will There Be a United Ireland?

I recently stumbled across a market for betting on Irish reunification, and it got me thinking.
Well, let's just say that perusing the odds for a united Ireland can be quite thought-provoking to anyone who holds the country dear to their heart. Or should I say, countries?
Head over to your atlas or wall map and cast your eyes over the North Atlantic Ocean. It should not take long to find a relatively small, green island known to the world as Ireland.
Look a little closer and you will find a line on the island, which separates the Republic — an independent country that forms part of the European Union — and Northern Ireland, which is a smaller-sized nation mostly ruled from London as part of the United Kingdom.
Broach the subject of betting on Ireland being reunited, and it would be enough to force many men and women on the island to change the subject or completely shut you off. But there is merit in talking about it, when the time is right.
That time is now. As such, I'm going to assess the latest odds for a united Ireland, and give my take on where the smart money is when betting on reunification.
Why is Ireland Divided?
Despite its diminutive size, this island has punched well over its weight and provided humanity with some impressive gifts in the form of science, art, literature, and cuisine.
But the Irish will apologize profusely for Bono.
Still, Robert Boyle is credited as the father of modern chemistry, while things such as the electron, the Beaufort scale, radiotherapy, and the greenhouse effect are all proudly linked to the Irish.
The defining works of literary greats such as James Joyce, George Bernard Shaw, Oscar Wilde, Seamus Heaney, and Bram Stoker were conceived on the island.
But great men and women from both sides of the dividing line have played a part in the enhancement of the human experience, although both sides have also suffered great tragedies.
Hundreds of years of massacres failed rebellions, starvation, displacement, and extreme poverty have plagued the people that occupy the "Emerald Isle," with peace and prosperity relatively new experiences.
Even still, the people on this island are still regarded as warm, witty, and upbeat folks. But two distinctly fundamental identities remain — Nationalist and Unionist.
At one point in history, the entire island was ruled by Britain. But the Easter Rising of 1916 set off a chain of events that led to Irish rebels declaring independence from the United Kingdom of Great Britain and Ireland.
In 1919, the Irish War of Independence culminates to Dublin and London signing the Anglo-Irish Treaty of 1921.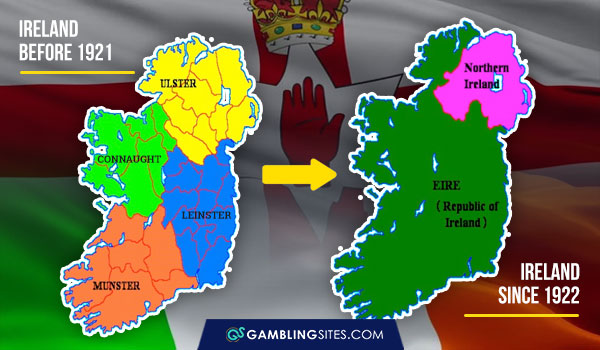 This treaty effectively split the island into the 26 counties (which would later become the mostly Catholic and Nationalist Republic), and the 6 counties of the mostly-protestant and Unionist Northern Ireland.
A civil war followed, with various efforts, uprisings, and violence between Irish and British paramilitaries — known as "The Troubles" — leading to horrific violence on both sides of the divide.
In 1998, the Good Friday Agreement was signed by the Irish and British governments to build towards peace in the north of Ireland and between Nationalists and Unionists.
For the most part, it has helped to calm tension, but there is still a lot of bitterness and hatred between hardliners on both sides.
The same issue is behind most of that tension — Nationalists want a united Ireland while Unionists want Northern Ireland to remain as part
of the United Kingdom.
Brexit has only exacerbated the tension, with some believing that it will help expedite the uniting of Ireland. Hence, why some of the leading online betting sites have offered odds on a United Ireland.
Now, the history of partition in Ireland and everything that has come after it is far too complex to cover in detail. So, I would suggest doing your own research if you would like to know more.
If you're confident that you're cool with the basics, keep reading for my thoughts as well as the odds for betting on a united Ireland.
Betting on a United Ireland Before 2024
The odds for a vote on Irish reunification to pass before January 2024 come in at +200.
Now, I am writing this piece in June 2021, which means we have about 2.5 years for this to happen. That's not a lot of time at all, given the fact that the Irish government is against the idea of a referendum on Irish unity any time soon.
Incumbent Taoiseach (Prime Minister) Micheál Martin made his thoughts clear in early 2021 when he was asked to comment on the matter.
"I don't foresee a border poll certainly over the next number of years, not during the lifetime of this government."
Now, I don't want to come across as an old Nicky Negative here, but I don't think the Irish leader is hitting political betting sites in search of odds for a united Ireland. Martin isn't in any hurry whatsoever to push the case, judging by what is a pretty unequivocal statement.
Martin's party (Fianna Fáil) is in coalition with Fine Gael right now, with the expiration of their cycle expected in February 2025. Unless they are ousted by Sinn Féin, in what would be an unprecedented move for Irish politics, we can expect things to remain as they are for now in terms of partition.
Therefore, there is no value whatsoever in these betting on odds for a united Ireland before 2024.
Will a United Ireland Definitely Not Happen Before 2024?
Never say never, but it looks highly unlikely that anyone betting on Irish unity before 2024 will be successful.
History has taught those who have paid attention that things can change very quickly in politics. And anyone with an understanding of Irish history will know that statement to hold even more weight when it comes to Ireland.
Still, there is a sense of predictability right now in the country. Especially with the global pandemic dominating headlines and social media.
With some of the strictest lockdown laws on the planet, people are more concerned with getting back to some kind of semblance of normality right now.
This looks set to be the case for the foreseeable future. So, unless something extraordinary happens — such as Data from StarTrek getting his united Ireland predictions right — I don't see it coming to fruition.
I mean, he did say 2024.
Odds for Irish Reunification Before 2030
A vote on Irish reunification to pass before January 1, 2030, gets you odds of +350.
Now, the odds for a united Ireland before this time are much more appealing to me than expecting things to happen before January 1, 2024.
Look, I understand that Brexit has brought political turmoil back to the surface for people on both sides of the border. But if a referendum was called, the majority of folks in NI would likely vote to stay in the UK.
I also get the fact that many Unionists feel betrayed by Boris Johnson's government, and this could feed into them considering a united Ireland as a possibility.
But the fact remains that many hardline Unionists in Northern Ireland feel more of an affinity to the idea of being British than to the blind obedience of the government of the United Kingdom.
It could be argued that there is a particular siege mentality to many Northern Irish Unionists that keeps their own brand of "Britishness" safe, secure, and impregnable from outside forces.
In other words, there is no way that most committed Unionists are going to see Northern Ireland uniting with the Republic as little more than a threat to their identities.
Brexit has been more than a pain in the butt, but they are free to apply for Irish passports and enjoy the benefits that come with it, without being ruled from Dublin.
However, by the time the next Irish general election comes around, I believe Sinn Féin — the only credible all-island party — will be at the peak of their popularity. With a more national-leaning majority in the North expected within the next decade, the structure will be there for a border poll to be called.
Not everyone in the republic wants a united Ireland, of course. And a fair amount in the north of the island would rather move abroad than live in an all-Irish state. Still, Irish reunification is a realistic prospect by 2030.
Irish bookmakers slashed odds on a united Ireland in June 2021 following a speech made by Leo Varadkar, leader of Fine Gael, to his party members.
Varadkar claimed that he believed "in the unification of our island and I believe it can happen in my lifetime."
This is still a little bit of a nebulous statement, but it does go beyond the previous words shared by the incumbent Irish Taoiseach regarding a border poll.
So, will Ireland be united before 2030? What do you think?
Betting on a United Ireland
If you believe that the odds for Ireland to be reunited before 2024 or 2030 are worth betting on, you can get your wagers down online.
The best political betting sites have markets for betting on a united Ireland, so make sure to check those out. You might see odds differ from site to site, and even some of the markets, too. Therefore, it's always good to browse through what's available.
Well, that's all from me for now. Make sure to drop in on our political betting blog for a read of the latest odds, bets, and gambling opportunities on politics.
Until next time!
September
Casino of the Month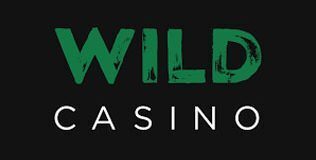 Welcome Bonus
250% up to $5,000