Hide Bonus Offers
| | | | | |
| --- | --- | --- | --- | --- |
| #1 | Bovada Sports | 50% Up To $250 | Visit Site | Bovada Sports |
| #2 | BetUS | 125% Up To $2,500 | Visit Site | BetUS |
| #3 | MyBookie | 100% Up To $1,000 | Visit Site | MyBookie |
| #4 | Everygame | 100% Up To $500 | Visit Site | Everygame |
| #5 | BetOnline Sports | 60% Up To $1,000 | Visit Site | BetOnline Sports |
Odds for the 2022 Super Bowl MVP – Top Contenders and Analysis

The countdown to Super Bowl 56 has officially begun. Conference Championship Week is in the books, so if the 2022 NFL playoffs didn't feel serious, they sure do now.
The past two weeks produced perhaps the greatest stretch of playoff football the league has ever seen. It's wild that it isn't remotely hyperbolic, although fans of some of the losing teams may disagree.
Regardless, everyone is already looking to Super Bowl Sunday – and rightfully so. There will be plenty of ways to bet on the Super Bowl, but one fun way is to bet on who will win the Super Bowl MVP.
The Super Bowl 56 MVP odds are out and updated following the AFC and NFC title game, so let's take a look at the latest pricing, as well as some of the best bets to consider this year.
Odds to Win the Super Bowl 56 MVP
Patrick Mahomes was the favorite to win the 2022 Super Bowl MVP when odds were first released, but he's officially out of the running. I've listed the top-10 players with the best odds to win the 2022 Super Bowl MVP. If you want the full list and you're ready to place a bet, feel free to visit Bovada now.
Matthew Stafford pulls into the lead, largely because the Rams are favored to win.
Historically, the Super Bowl MVP comes from the winning team, and is often the quarterback.
If you want to bet on who will win the Super Bowl 56 MVP, it all starts with the odds. From there, you probably need to predict who will win the 2022 Super Bowl. For a little help in coming to that decision, feel free to stop by our comprehensive Super Bowl 56 betting guide, complete with betting insight, as well as our Super Bowl 2022 predictions.
Could This Be Matthew Stafford's Year?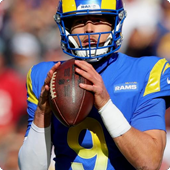 Matthew Stafford wasn't the favorite to win Super Bowl 56 MVP before Conference Championship Week. He sure is now.
Patrick Mahomes was viewed as a borderline lock, as few expected him and his Chiefs to fall to the Cincinnati Bengals. That's precisely what happened, of course, and that instantly opened the door for Stafford to be the guy to beat.
Stafford's road to Super Bowl 2022 favorite has been an interesting (and long) one. However, despite his career full of struggles, all it took was one trade to save Stafford.
One season in L.A., and Stafford dropped a career-defining stat line, turning Cooper Kupp into an MVP candidate.
Joining up with the brilliant Sean McVay, Stafford thrust the Rams into the Super Bowl conversation before the season even started. After slowing down following a torrid start, it seems everyone forgot just how dynamic Los Angeles really was.
By now, we know Stafford can win a big game or two. The Rams also have a running game they can turn to, and they have a coach who has made it to the promised land before (albeit with it ending in failure).
The big difference? The Rams also have a superior defense to go with their dynamic offense.
Narrative, talent, and coaching all back Stafford as a pretty viable Super Bowl MVP pick. Now bettors just need to decide if they actually trust him.
Super Bowl 56 MVP Sleepers to Consider
I have my sights set on Stafford to win the Super Bowl 56 MVP award, but I wouldn't be doing my job if I stopped there. The game still needs to be played, and it's always possible the Bengals win, and/or a non-quarterback ends up having a performance that's undeniable.
In the name of value – and even more interesting narratives, here's a few Super Bowl 56 MVP sleepers I'd have my eye on this week.
Joe Burrow, Bengals (+225)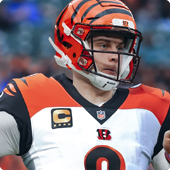 What if we're all totally wrong about the NFL playoffs this year? Could this not actually be Joe Burrow's world, and we're just living in it?
That's what we may have felt about the likes of Tom Brady, Josh Allen, Patrick Mahomes, or Aaron Rodgers. But they're gone.
Couldn't Stafford be the next elite passer to bite the dust? Of course he could.
Let's not forget, Burrow has put up some monster lines this year, plus he already beat a good Chiefs team twice now. Who is to say his magical run can't continue?
Joe Burrow's Bengals make it to the Super Bowl in his second season ? pic.twitter.com/NlVQ9lmXqB

— ESPN (@espn) January 30, 2022
If Burrow can keep this thing going and lead the Bengals to their first Lombardi Trophy, he'd be a lock to win. Technically, his +225 odds don't make him a sleeper. However, the Bengals are clear underdogs, so I still see him as such. That doesn't mean he isn't worth a bet on Super Bowl Sunday, of course.
Aaron Donald (+1500)
The quarterbacks playing in Super Bowl 2022 are the best bets, to be sure. But what if this is a defensive battle, and/or a beast like Aaron Donald is just too dominant to ignore?
Consider the following.
He's a game-wrecker (12.5+ sacks in 4 straight seasons)
Cincinnati allowed 55 sacks this year (3rd most)
Aaron Donald won't be denied, it seems. He played hurt in the playoffs last year, and he helped limit the Patriots in a low-scoring loss in his only other Super Bowl appearance.
This doesn't seem like a guy we should be actively betting against. In fact, given Cincy's pass protection issues and the magnitude of this game (oh, and these fun odds), he just might be a guy we should give a closer look for the game's MVP.
Odell Beckham Jr. (+2000)
Feel free to get creative here. Tee Higgins has livelier +4000 odds, while someone like Van Jefferson (+10000!) also stands out as a flier worth considering.
Someone a bit more stable, though, could be Odell Beckham Jr. The guy caught loads of heat after flaming out in Cleveland, but he's been sensational for the Rams.
With Cincy likely trying their best to contain Cooper Kupp, it's quite possible the Rams lean on Beckham to find success through the air.
And while Jefferson is more appealing when you look at pricing, he isn't even a lock to suit up for this game.
Jefferson being out or even limited would put a greater onus on Beckham needing to step up. He's done just that to this point, too, racking up six scores since latching on with L.A.
Beckham arguably saved his best for last, coming up big in the NFC title game, too.
Odell Beckham Jr tonight:

9 receptions
113 receiving yards

What an incredible pickup by the #Rams pic.twitter.com/1YiRs8fd4V

— JPA Football (@jpafootball) January 31, 2022
In the event it's Beckham crushing for the Rams, or he puts up a big line like that again in a surprisingly low-scoring game, he could easily end up snagging the Super Bowl 56 MVP award.
After all, it's not like a quarterback wins every single time.
Julian Edelman did break the quarterback run in 2019, and a wide receiver has won four times since 2005. It's not much, but it's something.
Who Will Win the 2022 Super Bowl MVP?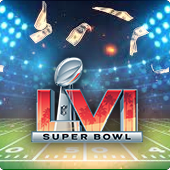 Find the 2022 Super Bowl winner, and you're well on your way to predicting who will win the Super Bowl 56 MVP.
The Super Bowl MVP winner has come from the losing side just once in Super Bowl history, and it happened ages ago.
That simply isn't likely to occur these days, and judging by history, the voters greatly favor the league's prized possessions; quarterbacks.
Because of that, I think it's down to Stafford and Burrow. Burrow has a really fun narrative behind him as he tries to lead the Bengals to their first Super Bowl win, but Stafford has a compelling narrative of his own. He also may have the better team around him.
Stafford is my Super Bowl 56 MVP pick. His time is now, and frankly, it's time for the Rams to get the job done, as well.
Of course, taking a few stabs at some random bets – especially given how volatile the playoffs have been to this point – does make sense.
There are so many ways to bet on Super Bowl 56, though. For the best sites to bet on the big game, check out the post below.