Odds for 2020 NFL Comeback Player of the Year – Likely Winners and Possible Sleepers
Last year was a wild one for the NFL Comeback Player of the Year race. Ryan Tannehill ended up winning, but it was a weird season in which numerous players had seemingly airtight cases to win.
Jimmy Garoppolo was coming back from a torn ACL and led his team to the Super Bowl. Cooper Kupp bounced back from a shredded knee to drop a 94-1,161-10 line.
Dallas offensive lineman Travis Frederick even returned after missing a year due to Guillain-Barre Syndrome.
Going into 2020, though, it feels like one guy has the best odds to win. There are still some viable contenders and some sneaky sleepers to consider wagering on at the top NFL betting websites, of course.
In an effort to help you bet this year, here's a look at the NFL Comeback Player of the Year odds for 2020, along with a look at the top contenders and sleepers.
2020 Comeback Player of the Year Odds
Big Ben is the obvious favorite to win the 2020 NFL Comeback Player of the Year award, as he missed 14 games last year due to elbow surgery.
It makes sense to like Roethlisberger here, but he's not alone in his plight to win this year's award. Rob Gronkowski is also back in pro football after unretiring and being traded to the Tampa Bay Buccaneers, while guys like A.J. Green and Nick Foles hope to bounce back after missing much of 2019.
There are other cases like Baker Mayfield, Myles Garrett, and Antonio Brown, where players hope to rebound from poor statistical campaigns or redeem themselves from time loss due to suspension.
More candidates can be found at BetOnline and other sportsbooks, too, as Eli Manning (+10000) rounds out the list, despite being retired.
Top Contenders
Ben Roethlisberger is undeniably the top threat. He's favored to win the award, while he's gone through a rigorous rehab process after destroying his elbow.
Roethlisberger put up over 5,000 passing yards and 34 touchdowns in his last full season as a starter in 2018. If he can come anywhere close to that, he's a very real threat to win this thing.
Big Ben may honestly have a shot if he simply stays healthy and plays most of 2020. He does have competition, though.
Rob Gronkowski could be in excellent shape after taking a year off from football and allowing his body to heal. He had 1,084 yards and eight touchdowns as recently as 2017. A successful reunion with Tom Brady — especially if you believe the Buccaneers can win Super Bowl 55 — would make him a legit contender.
Most of the other options with good betting odds are in play, but the three that stand out the most besides Big Ben and Gronk are Stafford, Newton, and Brown.
Antonio Brown has to overcome being away from football for almost an entire year and needs to thwart off a suspension and legal issues. If he signs somewhere and balls out, he has a case.
Stafford was on pace for a career year before breaking his back in 2019, so a successful comeback could make for an elite showing.
Newton hasn't been healthy for the last two years and got booted from Carolina. If he can latch on with another team and go right back to his elite ways, the NFL Comeback Player of the Year panel will have to take notice.
Potential Sleepers
You should always consider chasing some value when it comes to NFL awards, as nobody really knows who will win. This year, my favorite NFL Comeback Player of the Year sleepers are C.J. Mosley and Alex Smith.
They both come with risk, but Mosley is one of the best inside linebackers in the NFL. He's racked up well over 100 tackles four times in his six-year career and was a huge offseason signing by the New York Jets last year.
Mosley lasted just two games, so a bounce-back could lead to big numbers. It could even lead to some wondering if the Jets can win the Super Bowl in 2021.
There's also Alex Smith, who has endured one of the worst sports injuries of all time. He's battled back and hopes to take the field at some point, but a compound leg fracture and a life-threatening infection make a comeback unlikely.
You can see by his +6600 odds that he probably won't win this year. It's likely he never plays ever again, either. But what if he does come back in 2020, surpasses Dwayne Haskins, and balls out?
Heck, just getting back to the active roster may be enough.
These Comeback Player of the Year sleepers are risky bets, to be sure. But they're worth considering when you look to bet on this wager in 2020.
If you are looking for a little assistance with betting on the 2020 NFL Comeback Player of the Year, keep an eye out on some individual player breakdowns and our ultimate prediction at our NFL betting blog.
September
Casino of the Month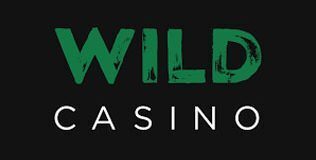 Welcome Bonus
250% up to $5,000