Hide Bonus Offers
| | | | | |
| --- | --- | --- | --- | --- |
| #1 | Bovada Sports | 50% Up To $250 | Visit Site | Bovada Sports |
| #2 | BetUS | 125% Up To $2,500 | Visit Site | BetUS |
| #3 | MyBookie | 100% Up To $1,000 | Visit Site | MyBookie |
| #4 | Everygame | 100% Up To $500 | Visit Site | Everygame |
| #5 | BetOnline Sports | 60% Up To $1,000 | Visit Site | BetOnline Sports |
The 2017 North America League of Legends Championship Series Predictions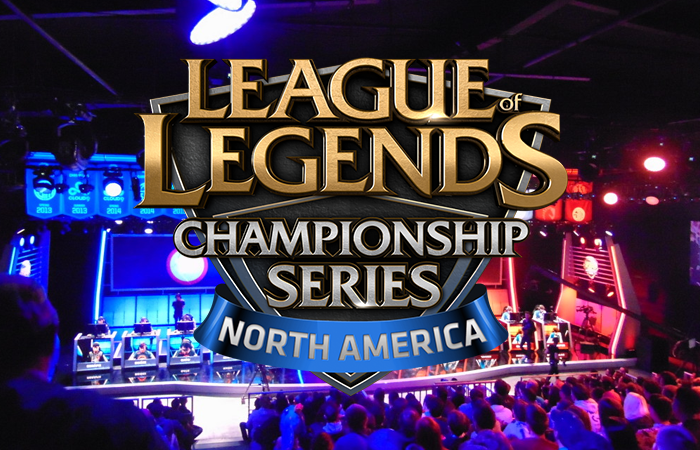 The North America League of Legends Championship Series (NA LCS) is the top League of Legends esports league in North America. The LCS is comprised of 10 teams facing every other team twice over the course of the season. Let's take a look at tonight's event and break it down before you place your bets.
Team Solo-Mid vs Team Liquid
Team Solo-Mid (the third-placed team with a 7-3 score) just came back from the Rift Rivals and they looked amazing. Their performance was pretty damn close to perfect. On the other side, we have Team Liquid (the tenth-placed team with a 2-8 score) and their performance was anything but perfect. Both teams are in search of a victory. TSM had a bit slower start in the start of the season, and they desperately need a victory in order to keep up with the other teams. There is no better place to start looking for a victory than against Team Liquid.

Past performances:
It's pretty obvious that Team Liquid has problems for quite some time. They managed to avoid relegations, but I'm not sure if they can do it again. Their roster is far from bad, but for some reason, they just keep underperforming. However, miracles do happen and this is exactly what they need to win this game.
Overall, Team Solo-Mid has everything on their side. They have a better team, they have a lot more experience, and they are on a winning streak.

Playstyles:
Playstyles are pretty similar. Both teams rely heavily on their bot lane and their late game abilities. I still hope that Bjergsen does something crazy so we don't have to watch a farming contest.

Player(s) to watch out:
This game will be all about the Doublelift-Piglet rivalry. In the last season, Team Liquid was hanging on a thread. Piglet was playing the worst League of Legends of his career, and because of that, he was substituted with a guy named Doublelift. Yes, that Doublelift. Somehow, Doublelift managed to save Team Liquid from relegation, and here we are today. After that Doublelift left the team and joined Team Solo-Mid. Even though Piglet was absolutely terrible that season, he remained with the team.
Our prediction: -1,5/TSM@1.625 (Pinnacle)
I can't think of a single reason why should anyone bet on the Team Liquid.
Cloud 9 vs Immortals
The most interesting game we'll see on Sunday is the game between the Immortals and Cloud 9. Immortals are the second-placed team in LCS with a 7-3 score. So far, they looked pretty impressive, and let's hope they can keep their performance on that level.
Cloud 9 is a story on its own. In my opinion, they have the best team in LCS. Jensen is an excellent player with a top-tier mechanics. Sneaky is probably the best late game ADC in the LCS. Impact is an old-school Korean player. He is the type of player that shines when going gets tuff, and in my opinion, he was the most valuable player in 2017 NA LCS.
Could they go all the way this year? They sure can, but they probably won't. It's very hard to be a Cloud9 fan. Every time you get your hopes up, they'll find a way to crush them.

Past performances:
In the last two games, Immortals played against the Phoenix1. Everything started out fine. In the first game, teams were focusing on the defense. Immortals moved inch by inch and managed to close out the game without too much effort.
In the second and third game, Cloud 9 got obliterated in less than 10 minutes. It was painful to watch.

Playstyles:
Both teams are late game oriented. I think we're going to see a game that resembles a trench warfare.

Player(s) to watch out:
Even though I think this game will be slow and steady, I still hope that the mid lane provides something entertaining to watch. Pobelter and Jensen are the best players on their teams, and they have a fairly similar champion pool. To them it's not just about the game, it's also about deciding who is the best mid in LCS. Let's hope that they decide to make a name for themselves.
Our prediction: Cloud9@1.826 (Pinnacle)
This game is 50/50. It all comes down to patience and how long can they keep their cool. Both teams play fairly straight forward without any gimmicks. However, I feel that the Cloud 9 is better, with an overall better team.
Team Dignitas vs Phoenix1
Last game we'll cover today is the game between The Phoenix1 and Team Dignitas. Phoenix1 is the eighth-placed team in LCS with a 3-7 score and even though that score is not particularly good, it's still better than most people assume it will be.
Team Dignitas is the fifth-placed team in LCS with a 5-5 score, and you could say that place is well deserved. In the beginning of the year, Dignitas had pretty big plans. They acquired Ssumday and Chaser from Korea, while they managed to keep their best players. But as the time went on, Ssumday and Chaser showed that they are not as good as Dignitas thought they were. Ssumday is not playing well, and Chaser is not even playing.

Past performances:
Team Dignitas and Phoenix1 met 3 months ago in LCS spring playoffs. The Phoenix1 won with a clean 3-0. Games were slow, methodical, and easily forgettable. Both teams used defensive compositions in all three games. Focusing solely on objectives is a great tactic but not particularly fun to watch.

Playstyles:
Both teams aim for the late game. The last time they met is by far the best example why that might not be such a good idea. Why? Because you will find a team that does the same, but better and you will lose. If you want to win, you need to change things up.

Player(s) to watch out:
Dignitas Ssumday is by far the best player but he needs to step away from tanky champions like Shen. Back in the day, he played super aggressive champions like Riven and carried his team. You couldn't start "name the best top laner" topic without getting his name mentioned at least 10 times. And now, he's lucky if people consider him to be in the top 10.
Our prediction: Team Dignitas@1.877 (Pinnacle)
This all comes downs to Dignitas. If you do what you always did, you will get what you always got. I believe they learned something from their last encounter, and this time they won't go home empty handed.