Nominees for Best NFL Player at the 2021 ESPYS – Who Will Win This Year?

Who is the best player in the NFL? That's a question sports fans find themselves asking each other all the time. The answer usually changes from year to year.
Heck, sometimes even month to month.
The best players in the NFL step up at certain times to make their claim as the league's best. We had four great players in 2020 that all have a case to be the best in the league.
Here's a breakdown of those nominees, as well as my ESPYS Best NFL Player prediction for 2021.
Tom Brady, QB – Buccaneers
Quarterback Tom Brady made headlines in the 2020 offseason when he left the New England Patriots to sign with the Tampa Bay Buccaneers. After all, he won six Super Bowls in 20 years with New England.
Brady kicked off his campaign with the Buccaneers with a 34-23 loss to their division rival New Orleans Saints. He followed that up with his first win with Tampa Bay in a 31-17 victory over the Carolina Panthers. Brady had three touchdowns and three interceptions across those two games.
In week 3, Brady began a six-game stretch that showed everyone why the 42-year-old wasn't ready to retire. The Buccaneers went 5-1 in that span, with Brady throwing 17 touchdowns to one interception. He also averaged 288.8 yards in that span.
Tampa Bay hit their lone rough patch of the season from week 9 to week 12. They lost three of four games, with Brady throwing eight touchdowns and seven interceptions. If it's any solace, all three losses were to playoff teams.
The Buccaneers got their mojo back in the final four games of the regular season. Here's how Tom Brady and the Bucs fared during that span.
Brady also threw for a season-high 399 yards in the season finale.
His final stats were 4,633 yards, 40 touchdowns, and 12 interceptions. It was his most yards in a season since 2015. His 40 touchdowns were his second-most in a single season.
Being a wildcard team, Tampa Bay knew they would likely have to play all their games on the road if they wanted to make the Super Bowl. Tampa Bay took care of business with a 31-23 victory over the Washington Football Team in the wild card round. Brady passed for 381 yards and two touchdowns.
After losing to the Saints twice in the regular season, Tampa Bay finally got the best of them. This set up an NFC Championship Game matchup with Aaron Rodgers and the Green Bay Packers. Despite throwing three interceptions, Brady and the Buccaneers defeated the Packers 31-26 to advance to the Super Bowl.
Tampa Bay won their first Super Bowl since 2003 with a dominant 31-9 victory over the Kansas City Chiefs. Brady threw for 201 yards and three touchdowns. His strong performance earned him his fifth Super Bowl MVP.
Considering the circumstances, some people say this is Brady's most impressive season yet.
Aaron Donald, DT – Rams
Defensive tackle Aaron Donald has been a dominant force ever since he entered the league in 2014. Going into his seventh season with the Los Angeles Rams, no one expected Donald's pace to slow down.
Donald began his season with four tackles and a sack in a 20-17 victory over the Dallas Cowboys. Following a disappointing one-tackle performance the following week, Donald went off in week 3 against the Buffalo Bills. He had a season-high six tackles and two sacks. One of his sacks forced a fumble, which he recovered.
In week 5, Donald had one of the best games of his career.
Donald tied his career-high with four sacks in a 30-10 victory over the Washington Football Team. Donald also had a fumble recovery.
He had 1.5 sacks, nine tackles, and a forced fumble over his next three games.
For the first time in his career, Donald went two consecutive games without a tackle. Donald receives a ton of attention from the opposing offensive line, but it's still surprising to see him not record a tackle.
Donald got back into form in week 12 against the San Francisco 49ers. He recorded five tackles, one sack, and one forced fumble. Donald had 14 tackles and 3.5 sacks in his final five games of the season.
He finished the season with 45 tackles, 13.5 sacks, four forced fumbles, and one fumble recovery.
Donald was the driving force in the Rams number one defense.
The Rams qualified for the playoffs with a 10-6 record. They matched up with division rival Seattle Seahawks in the first round. Donald dominated the Seahawks with two sacks in the Rams 30-20 victory. However, he suffered a rib injury during the game that limited him in the following game.
Los Angeles' season ended the following week in a 32-18 loss against the Green Bay Packers. Playing on a pitch count, Donald recorded just one tackle.
Nonetheless, Donald won his third Defensive Player of the Year award in four seasons. He also made the All-Pro first team for the sixth consecutive season.
Some people believe Donald is the greatest defensive player in NFL history. He turned 30 in May, so we'll see if he can continue contributing at an elite level.
Derrick Henry, RB – Titans
Coming off a season where running back Derrick Henry rushed for over 1,500 yards and 16 touchdowns, many people wondered how he could keep up that pace.
Well, he did that and then some.
Henry rushed for 116 yards in the Titans week 1 victory over the Denver Broncos. Following an 86-yard performance, Henry rushed for 119 yards and his first two touchdowns of the season. He had a season-low 57 yards in week 4, but he had another two-touchdown game.
Week 5 is when Henry showed everyone he was the best running back in the league.
He rushed for 212 yards and two touchdowns, including a 94-yard touchdown run. His 9.6 yards per carry and 52 receiving yards were both season highs. The Titans won the game 42-36 to begin the season 5-0.
Tennessee lost three of their next four games, but Henry was still making his mark. He averaged 89.5 yards in that four-game span. He also rushed for two touchdowns.
The final seven games of the season are when Henry really flexed his muscle. He rushed for 133 yards and the game-winning 29-yard touchdown in the Titans 30-24 victory over the Baltimore Ravens. Henry followed that up with 178 yards and a season-high three touchdowns against the Indianapolis Colts.
Following a disappointing game in week 13, Henry got back on track in weeks 14 and 15. He rushed for a combined 362 yards and three touchdowns in those games. A 98-yard rushing game in week 16 gave Henry 1,777 yards going into week 17. He needed a big game to reach 2,000, but he was up for the task.
A matchup against the Houston Texans is exactly what Henry needed. He rushed for over 200 yards in his last two games against them. The perfect matchup allowed for a perfect ending to Henry's amazing regular season. He rushed for a career-high 250 yards to become just the eighth player in NFL history to rush for over 2,000 yards in a season.
????????: Titans RB Derrick Henry becomes eighth player to rush for 2,000 yardshttps://t.co/CMMVd6I9cN pic.twitter.com/vw9it4z0Wp

— Around The NFL (@AroundTheNFL) January 4, 2021
He finished the season with 2,027 and 17 touchdowns. Both marks led the NFL.
The Titans won their division and hosted the Ravens in the wild-card round. Unfortunately, the Ravens defense completely shut Henry down. He rushed for just 40 yards in the Titans 20-13 loss.
Henry's outstanding season won him NFL Offensive Player of the Year. He also made the All-Pro first team for the first time in his career.
How on earth will Henry back up his record-breaking season? Stay tuned.
Aaron Rodgers, QB – Packers
Many people consider quarterback Aaron Rodgers one of the best quarterbacks of his generation. Despite throwing for over 4,000 yards in three of his last four seasons, many people believed Rodgers had lost a step. He showed everyone this season that wasn't the case.
Rodgers and the Green Bay Packers came flying out the gates to start the season. The Packers started 4-0 with Rodgers throwing 13 touchdowns and zero interceptions. He also averaged 303.5 yards per game in that span.
His hot start cooled off considerably in week 5. The Tampa Bay Buccaneers defense picked off Rodgers twice, as well as sacking him four times. Rodgers threw just 160 yards and zero touchdowns. Green Bay lost the game by a score of 38-10.
Over the next three games, Rodgers threw 11 touchdowns and zero interceptions. He threw an interception in each of his next two games, but Rodgers' final six games showed everyone why he was the best quarterback in the league.
Rodgers and the Packers really made their money in the final six games of the regular season. Here's how they fared.
A-Rod even added two rushing touchdowns in that stretch.
Rodgers finished the season with 4,299 yards, 48 touchdowns, five interceptions, and a 70.7 completion percentage. He led the league in touchdowns, completion percentage, passer rating (121.5), and QBR (84.4).
Green Bay finished 13-3, earning the No. 1 seed in the NFC.
They made easy work of the Los Angeles Rams in the divisional round. Rodgers passed for 296 yards and two touchdowns in the Packers 32-18 victory.
Unfortunately, their season was disappointing, ending with a 31-26 loss in the NFC Championship Game against the Buccaneers. Rodgers had a great game with 346 yards and three touchdowns, but the Tampa Bay defense sacked him five times.
The fantastic season didn't go unnoticed. Rodgers won his third MVP award and made the All-Pro first team for the third time.
Now there's some uncertainty with Rodgers' future. He made it known he wants out of Green Bay and will not play for the team if they don't trade him. We'll just have to wait and see if Rodgers suits up for the 2021 season.
Predicting the ESPYS Best NFL Player for 2021
Both Tom Brady and Aaron Donald had fantastic seasons, but I don't think they were the best players in the league. Brady did win the Super Bowl, but overall, Rodgers was better.
Some people will even tell you Pittsburgh Steelers linebacker T.J. Watt should've won Defensive Player of the Year over Donald.
This one is close, but I'm giving a slight edge to Derrick Henry. I know Rodgers won MVP, but that award sways towards quarterbacks. You could argue Henry had a better season.
It certainly was more historical.
In 10 years, I think people will still remember Henry's season because he rushed for over 2,000 yards. I'm not sure Rodgers' season stands out above others, especially since he didn't win the Super Bowl.
There are a lot of takes to consider when trying to predict the 2021 ESPYS. For a little more insight into how this year's awards will go down, check out some more ESPY Award predictions below.
AUGUST
Casino of the Month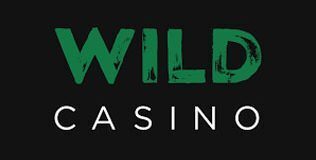 Welcome Bonus
250% up to $5,000
Read Review
Visit Site