No Licensed Themes Here – Just My Five Slot Favorites From Barcrest

When I'm looking to play a slot machine, either in person or online, I tend to gravitate to licensed theme games. I like knowing the subject matter, and they tend to have plenty of additional features to prompt me to keep spinning.
My following five favorites from Barcrest are not licensed games, and their features may fool you. The games aren't all they seem to be at first glance. You wouldn't know about the mighty reels, which double in size, or the free spins bonus round that allows for a do-over, just by looking at the names.
So, I've chosen some games produced by Barcrest Gaming, which have these hidden features that aren't revealed by their titles.
If you're looking for a new game offering a few surprises here and there, you'll want to check out at least one of them. Don't worry about having to go on an extensive search. Just scroll to the bottom for some safe online casinos which carry these and other Barcrest slots, and you'll be spinning and, hopefully, winning in no time.
Ooh Aah Dracula
You've probably already figured out from the name that this isn't a dark and menacing vampire game. I was attracted to Ooh Aah Dracula because of the cute little vampire character wearing sunglasses. It was later that I learned that this is one of the most popular games in Barcrest's collection, along with Rainbow Riches.
I've played both games, and even though Rainbow Riches has been morphed into various sequels, I'll take Ooh Aah Dracula any day.
There are a few reasons why I gravitate to this one, the first being the design and the characters. Don't get me wrong, there are some really amazing vampire-themed slots out there, ones that drip blood and suck you into a chilling premise.
But Ooh Aah Dracula goes in the other direction. The music, to me, is a bit reminiscent of the Munsters. And it's that type of game. You're in for the fun of it, as there's nothing too serious. That is unless you're betting a lot of cash and not getting anything in return.
Aside from the audio and visual, though, the game veers off in a unique direction in two ways.
Free Spins Best Strategy Indicator
Hi-Roller Option
I want to start with the free spins because then the Hi-Roller Option will make more sense. There are three free spins bonus rounds, and they all depend on how many "staked heart" scatter symbols you end up with on the reels.
Three hearts puts you into one round of 15 free spins with a wild symbol included. There's nothing unique about it. You get what you get, and you don't mind a bit.
But if you end up with more hearts ushering you off to bonus world, you'll end up with a decision or two on strategy. Four hearts not only gets you the 15 spins, but you then have the option to risk your winnings.
You can claim a retry with fewer attempts but an additional wild. If five hearts were on the board, you end up with a three-tiered bonus. So you have up to three tries to better your payout, if you're a gambler.
Your decision-making process can be assisted by using the Ooh Aah Dracula Best Strategy Indicator. It's a meter, which indicates the likelihood (or not) of bettering your win if you try again. It's not fool-proof, but it should be accurate most of the time, or Barcrest would be called out on it.
Now that you have a good idea of how the bonuses work, you have two more options you can select if you're feeling lucky. The Hi-Roller options will cost you 20.00 for every five spins and 30.00 for the top level. When you're high rolling, you are betting more, but your RTP for Ooh Aah Dracula goes up from 96% for the regular bets to 99% in hi-roller mode.
Also, ghosts will enter the picture. In the regular hi-roller mode, after you complete your free spins bonus round, you get to select a ghost from the graveyard. Each ghost has an associated prize, which instantly becomes yours. If you paid 30.00, you're playing the super graveyard bonus, and more money is at stake (pun intended).
I think Barcrest did a great job taking this game to some new levels that set it apart from others. Everything stays within the theme, and you feel like you have a bit more control with the hi-roller option and the "play it safe or risk it" free spins bonus. Oh, and if Dracula says Ooh Ahh five times on a payline, you get 5,000 credits per coin bet. That should be enough to make you say Ooh Ahh as well.
Cash Stax
Tic tac toe, anyone?
Actually, you're not playing tic tac toe. But with all of the Xs and Os on the board, this game is quite reminiscent of it.
I wanted to include Cash Stax in my list because it does include the Big Bet feature like Ooh Ahh Dracula. This game couldn't be farther away from the Dracula premise, though. There are no characters in this one. You've got the Xs, Os, bars, and 7s, as well as a Joker Wild. That may also prompt you to think of the original one-armed bandits, but it's not like that, either.
Now that you know what's it not like, you probably would like to know what it is, at this point.
Well, you're lining up symbols as you would on any other slot game, but you're playing for "golden Os."
The white "O" symbol can change to gold at any time during your spins. Those gold symbols are what you need to gain entrance into the bonus free spins game. You need at least one golden O on each of the five reels, and then the doors open for you so that you can enjoy some free play.
There's a meter at the top of the game, so you can quickly identify your golden status. As the Os switch color, the meter reflects it. So, a glance at the top, and you can see if you're in the running for the bonus.
With Cash Stax, you can bet very conservatively. All ten lines can be covered for as little as 0.10. But the game also gives you the option to stake a "Big Bet."
The Big Bet gives you a higher RTP, translating to a better chance of winning. It also ups the number of paylines. If you decide to risk 10.00, you have five spins with 20 paylines. When you raise it another ten and make a 20.00 Big Bet, you get 30 paylines.
I did try a few Big Bets on for size, and I know that every game is different, but I didn't run into any success. My 20.00 Big Bet got me 7.00 in winnings, so I was down by 13. Of course, when everything aligns appropriately, you rack up some big money. But I found that I did better with a more conservative wager.
If you enjoy games without a lot of bells and whistles, you may like Cash Stax. It maintains a simple premise, but the golden Os shake things up, as well as your ability to place a Big Bet whenever inspiration hits you.
Hercules High and Mighty
Whether you enjoy games about Greek mythology or not, you may want to give Hercules High and Mighty a try.
I know, there are so many games based on characters like Hercules and his father, Zeus, that you may be tired of them. Also, it can be tough to figure out which ones are worthwhile. I tend to get bored with some of them, as they're very similar.
Hercules High and Mighty happens to be different from most other games with a similar theme.
Unlike the first two games I chose for my top five list, Hercules High and Mighty offers up to 100 paylines of action. I say "up to" not because you can choose fewer paylines (which you can) but because when Hercules covers a five-symbol high reel in regular gameplay, he doubles in size, taking the entire game board with him.
I'll back up a bit so that all makes sense.
You're playing on a 5×5 screen suspended on chains. Hercules is Wild, and there is a Gold Coin, which will trigger free spins for you when at least three of them appear on the reels.
As you're playing, if one of your reels fills with Hercules, his strength is on display. He pushes all five reels up so that you're now looking at a double-sized board. Not only is his reel completely wild, but if there's even one Hercules Wild on any other reel or reels, it also magically becomes wild straight up and down as well.
It's a smart way to play on Hercules' strength, and it makes the entire game a lot more fun. It can happen at any time, and the special effects with the chains and the stretch of the reels are eye-catching.
There's not a lot of distracting enhancements to this game. You won't hear loud music or repetitive sound effects that can get old after a minute or two. The focus stays with the Mighty Reels, and they can do a lot to expand your credit balance as well.
Top Spot
This particular choice is a bit like Cash Stax in that it has the same symbols and a unique feature. But whereas the Os in Cash Stax were valuable, they're worth zero in Top Spot.
You've got your standard slot game reels placed on a stage backdrop with curtains at the top. The reels spin, and you try to match up symbols just as you would on any other game. But don't be fooled by the white Os, as they won't do anything to help you, even if they cover the board. They're considered blanks.
When I first started playing, I watched them line up and kept waiting to be paid, and waiting, and waiting. Nothing changed, as they won't give you anything.
Here's the fun twist with Top Spot, though. Whenever you do get a winning payline (no, not the Os), the top curtain opens, and the game symbols spin through like a random wheel. The spotlight will shine on the symbol that lands in the top spot.
If that particular symbol (X, bar, 7, etc.) matches the one on your winning payline, then your winner locks into place, and you get a respin to try to better the prize.
Things can only get better for you. Even if the Top Spot symbol doesn't match, you'll get paid what you would have anyway. But when it does, I have seen it make a huge difference.
Like Cash Stax, it's a simpler premise without a storyline or faces on the reels. But it's got one standout feature that can change the game.
Dr. Jekyll Goes Wild
Like Hercules, I have seen quite a few slot games based on the Dr. Jekyll and Mr. Hyde premise. While Barcrest's Dr. Jekyll Goes Wild may not be my ultimate favorite, it is one of my top picks from this software designer. It's worthy of a place on this list.
This version of Dr. Jekyll is a bit more cartoonish than some. But the reason I like it is the bonus game premise. It uses the Jekyll-Hyde transformation cleverly without going too far over the top.
The setting is London, and it's dark with mysterious music playing in the background. The violins pick up the pace when something exciting is about to happen.
This is a game that creates the right ambiance, even though the symbols are far from being realistic.
During regular gameplay, you'll notice that a few of the top value symbols, including a lamp post, Big Ben, and Dr. Jekyll logo, will pay you even if only two come out at the beginning of a payline. Also, as you win, the paylines indicating the groupings are electrified. I enjoy those little touches added to slot games.
The star of this show, though, is the free spins round. Whenever you get at least three Jekyll/Hyde symbols, you'll receive your free spins. But that's just the start of things.
During those free games, more spins can be added by getting two Dr. Jekylls. But if you get a Dr. Jekyll on the board, combined with the green position on the first reel, you're going for a wild ride as the Unlimited Hyde Spins are about to begin.
The Unlimited Hyde Spins will continue until you see a sand timer on the fifth reel. But it still may not be the end for Hyde. The sand timer will shake, and the Hyde games will stop if the timer turns red. But if it's green, you'll keep going until another timer comes up, and then you'll play the red-green game once again.
You can see that there aren't too many crazy enhancements with Dr. Jekyll Goes Wild. But the Unlimited Hyde Spins elevate the excitement and are the ideal accompaniment for this Jekyll-Hyde themed slot game.
Finding These Barcrest Slots Is Easy
Barcrest Gaming has been around since 1968 in the UK. It was initially known for arcade games, as well as bingo and fruit machines.
In 1998, casino gaming giant IGT acquired Barcrest. But the company ended up moving to Scientific Games in 2011. So, when you see some of Barcrest's slots, you may recognize the prominent SG logo as well.
I hope you didn't just glance at the names of my five favorite slots, as the gameplay and custom features may not be evident at first. But these games offer a big fun factor and accommodate all budgets.
You can get the reels spinning for as little as .10 a game. Or you can choose some of the "Big Bet" options for 20 or 30 for five spins.
However you want to play them, they're ready and waiting for you. Here are our recommendations for where to play Barcrest slots online.
AUGUST
Casino of the Month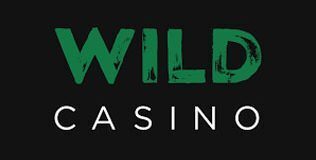 Welcome Bonus
250% up to $5,000
Read Review
Visit Site