Hide Bonus Offers
| | | | | |
| --- | --- | --- | --- | --- |
| #1 | Bovada Sports | 50% Up To $250 | Visit Site | Bovada Sports |
| #2 | BetUS | 125% Up To $2,500 | Visit Site | BetUS |
| #3 | MyBookie | 100% Up To $1,000 | Visit Site | MyBookie |
| #4 | Everygame | 100% Up To $500 | Visit Site | Everygame |
| #5 | BetOnline Sports | 60% Up To $1,000 | Visit Site | BetOnline Sports |
No Clear Solution to NBA's Resting Problem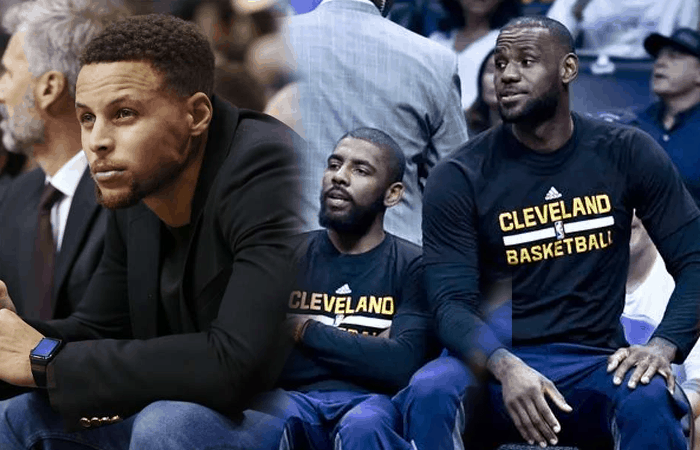 We've reached the dog days of the NBA season with the playoffs set to get underway in under a month. While teams at the bottom of both conferences continue to duke it out for a spot in the playoffs, some of the teams atop the standings are in full-on postseason prep mode.
At this point, teams like the Cleveland Cavaliers, Golden State Warriors and San Antonio Spurs are in preservation mode. With their spots at the top fairly secured, this part of the season is all about making sure they get to the regular season's finish line as healthy as possible.
Just one week after the Warriors drew the ire of the league and fans alike for sitting Stephen Curry, Draymond Green, Klay Thompson and Andre Iguodala for a highly-anticipated, nationally-televised showdown with the Spurs, the Cavaliers did the exact same thing. Just a couple of hours before Cleveland was set to face the Clippers on ABC, coach Tyronn Lue announced that LeBron James, Kyrie Irving and Kevin Love would all sit out in order to rest.
As you would expect, this didn't sit well with the league. The NBA reportedly called Cavs GM David Griffin just minutes after Lue made the announcement in order to voice their displeasure. The Cavs would go on to get crushed by the full-strength Clippers in a game that was never particularly competitive.
Bring on the hot takes!
So, once again, the resting controversy has been brought to the forefront. As more news on this comes in, players that used to play in the league have taken a firm stance on the matter. Utah Jazz legend Karl Malone said (via SageSteele), "If you don't have at least 10 years experience, get your ass playing. It's not work, it's called playing. Besides, tell our underpaid service members and police and first responders to rest. Dammit, they can't."
Malone didn't miss a game between 1985 and 2003 due to injury or rest. While he certainly has the right to voice his opinion, comparing professional athletes to other people with real jobs is a fool's errand. Making a comparison between the life of a paid pro athlete and someone like a police officer is a false equivalency.
Do most pro athletes have it easier than most of the rest of us? Sure, but that is completely irrelevant to the conversation.
This is a sticky wicket for the league because there is no obvious solution. It's a shame that fans that paid to go to a game to watch LeBron James, are forced to watch Channing Frye hoist threes instead as LeBron sits on the bench. At the same time, the league certainly does the teams and players no favors when it comes to scheduling.
The NBA really has their hands tied regarding putting schedules together. Certain venues are only available for basketball games on certain nights, which means teams are often forced to play games on back-to-back days, or three games in four nights, etc.
The league could alleviate this problem by reducing the regular season schedule from 82 games, but that opens up a whole separate conversation. Each team has 41 home dates per season, not including playoffs and preseason. While most players may be in favor of cutting down that regular season workload, you can bet the majority of owners aren't exactly eager to lose out on that revenue.
Coaches have one job
As LeBron James told ESPN's Dave McMenamin, Tyronn Lue's job is to do everything he can to help the Cavaliers win the NBA championship this season (via ESPN):
And it's a long, strenuous season and the NBA does a great job of putting the schedule together as best as they can. You're going to have back-to-backs. You're going to have certain games where certain things fall on certain nights, but a coach's job is to figure out a way for their team to compete for a championship, not compete for a game.
He's right. Lue's job doesn't hinge on whether the Cavs beat the Clippers in a meaningless regular season game in March. He is tasked with thinking long-term and doing what's best for his team as the playoffs draw nearer. So, with Irving and Love each battling respective knee injuries, and with the Cavs playing their sixth game in nine days, he decided to rest his star players.
The NBA, meanwhile, has no realistic recourse. They infamously fined Spurs' head coach Gregg Popovich a whopping $250,000 during the 2012 season when he sent Tim Duncan, Manu Ginobili, Tony Parker and Danny Green home prior to the finale of a six-game road trip. That game was a highly-anticipated national TV tilt against James and the Miami Heat, and the league ruled that Popovich "did a disservice to the league and our fans" by failing to disclose the information ahead of time.
Teams are required by the league to report as soon as they know whether a player will not travel due to injury. Because Popovich broke this rule, he was fined.
However, neither Kerr nor Lue broke any rule by resting their star players recently. Both the Warriors and the Cavs brought their stars to the arena rather than fly them home separately. So, they were not subjected to formal discipline from the league.
What are the solutions?
It's difficult to think of a cure-all for this problem. NBA commissioner Adam Silver has been vocal about his desire to eliminate tough stretches of the schedule. In order to do so without actually cutting down on the number of games, Silver has proposed eliminating several preseason games from the schedule and just beginning the regular season earlier.
With a longer calendar, the league wouldn't be forced to schedule as many back-to-backs. This season, the Atlanta Hawks will play in a league-high 19 back-to-back situations. The Oklahoma City Thunder (13), will play in the fewest.
About 23 percent of the Hawks' schedule consists of back-to-backs, which is far too high. If the NBA season begins earlier in October than it does nowadays, the hope is they could cut that number down tremendously in the future.
Would Kerr or Lue have played his stars in these recent games had both teams not been playing in back-to-back situations? There's no telling. For all we know, the back-to-back was just a convenient excuse for both coaches to get their players a breather.
Like Kerr and Lue are tasked with doing what's in the best interest of their respective teams, it's Silver's job to act in the best interests of the league as a whole. Fortunately, Silver has not been nearly as dictatorial as his predecessor was in implementing rules.
The league knows which games are marquee matchups. Prior to the season, Spurs-Warriors and Clippers-Cavs were always going to be prime time ABC telecasts. In order to preserve these games that the league clearly thinks will hold huge public interest, perhaps they can do a better job in making sure that neither team playing in such games will be facing a back-to-back situation.
It's easy to see the perspective of both sides in this issue. Teams have a responsibility to keep their players healthy, and they also have a responsibility to do what's best for the paying fans, as well.
While there doesn't appear to be a clear solution, there are certainly routes the league can take in order to try and limit these situations from developing in the future.