NL MVP Contenders – Odds and Predictions for 2020

When it comes to betting on who will win the 2020 NL MVP award, don't put your eggs in the defending champ's basket.
Cody Bellinger got off to one of the hottest starts you'll ever see through the first five weeks of the season, but take a closer look at his numbers. The 2019 NL MVP Award winner hit .272 in June, .265 in July, and .235 in August.
If you're thinking about attacking this betting market before the MLB season gets started, Cody isn't one of the names I would recommend targeting. On the other hand, latching onto one of Bellinger's new teammates might be worth a look, and budding superstars Ronald Acuna Jr. and Juan Soto are in for massive years.
Before I give you my prediction for who will hoist the trophy, let's take a glimpse at the 2020 NL MVP odds.
2020 NL MVP Odds
Depending on who you are interested in backing, shopping your lines can be crucial. Not all of the top MLB betting sites have priced the NL MVP odds the same, and leaving equity on the table is a "no-no."
For example, Mookie Betts is +350 to win the 2020 NL MVP at MyBookie, which is not nearly as enticing as his +600 price tag at BetOnline. Eugenio Suarez — who I will be highlighting in a separate NL MVP sleepers post — is +4000 to emerge at MyBookie compared to just +2500 at BetOnline.
When you are ready to fire away, here are five names to consider investing in.
Ronald Acuna Jr. – OF, Atlanta Braves
There was a lot of hype surrounding Ronald Acuna Jr. when he joined the Braves big league club in 2018. Well, all Ronald has done since is obliterate the lofty expectations and quickly evolve into one of the premier players in all of baseball.
The 22-year-old outfielder led the National League in runs (127) and stolen bases (37) in 2019, which isn't bad for a guy who smacked 41 homers and drove in over 100 runs. The Braves have won back-to-back NL East titles with Acuna Jr. leading the way, and Atlanta is once again favored to hoist the division crown in the upcoming season.
With a bit more patience at the plate and a better strikeout-to-walk-ratio, this dude is basically a younger version of Mike Trout. That's some pretty heady company to be in.
Mookie Betts – OF, Los Angeles Dodgers
Mookie Betts makes the transition from Boston to Los Angeles and immediately bolsters what was already a potent lineup in La La Land. The 2018 AL MVP had a "down year" by most standards this past season in Beantown, which is pretty silly when you examine his stat line.
Mookie led the Majors with 135 runs scored and sported a spiffy .391 OBP. He also hit 40 or more doubles for the fifth straight season and won his fourth consecutive Gold Glove. Don't except Betts to swipe a bunch of bags playing under the guidance of Dave Roberts, as only the Minnesota Twins attempted fewer steals than the Dodgers did in 2019.
At the same time, if the 27-year-old right fielder clubs 40 homers and bats .320 while leading the Dodgers to an NL Pennant, he'll be right in the thick of the National League MVP conversation.
Christian Yelich – OF, Milwaukee Brewers
There's no doubt in my mind that Christian Yelich would have won his second NL MVP trophy in a row had he not missed the final three weeks of the season. Yelich raised his already stunning OBP from .402 to .429 and topped the Majors in slugging and OPS.
The 6'3" southpaw amassed 30 stolen bases in just 130 games, and the fact that he launched 44 homers while hitting a league-leading .329 is simply remarkable.
What else is there to like about one of the humblest superstars you'll ever encounter?
His loyalty and determination.
Christian won't be going anywhere anytime soon after signing a nine-year extension for $215 million to remain in Milwaukee throughout the prime of his career. Keep in mind, he asked for no opt-outs and a full no-trade clause. Yelich has every intention to continue raking for the Brewers, and I imagine that's exactly what transpires whenever Rob Manfred decides it's safe for professional baseball to resume.
Juan Soto – OF, Washington Nationals
When you study the trajectory of Juan Soto's young MLB career, it's scary to think how good this kid can become. I haven't seen a lefty this powerful display this much discipline at the plate since Barry Bonds was splashing balls into McCovey Cove in the early 2000s.
I tried to tell people at the start of last year that Bryce Harper skipping town was a blessing in disguise as Juan Soto was a significant upgrade, and a lot of people gawked at that theory. While Bryce was hitting .260 and striking out 178 times for the Phillies, Soto was busy posting his second straight season with an OBP of over .400 and leading the Nationals to a World Series title.
Who's laughing now?
Juan might not turn 22 until the end of October, but that won't stop him from beginning the 2020 campaign reeking of confidence and swagger. Whether you like Soto's antics at the plate or not, the National's left fielder is in line to be a genuine NL MVP candidate for many years to come.
Nolan Arenado – 3B, Colorado Rockies
It's beyond me that Major League Baseball is yet to reward Nolan Arenado with an MVP award at this stage in his career. Perhaps that changes this season because you won't find a guy who produces at the plate and in the field quite like this cat.
Seven years in and seven Gold Gloves at third base, and we might as well just pencil him in for #8 in 2020. Those who love web gems and want to be impressed for the next 10 minutes, just sit back and press play on this Nolan Arenado defensive highlight reel.
On top of delivering jaw-dropping plays in the diamond, what Nolan has accomplished at the plate since 2015 is second to none. Five straight seasons of at least 37 homers and 110 RBI and a cumulative BA of exactly .300. Plus, he is as durable as they come, having played in 155 or more games in each of the last five years.
My NL MVP Prediction
Two things are holding me back from picking Nolan Arenado to win the NL MVP. One is the fact that some people minimalize his numbers because he plays his home games at Coors Field. Secondly, the Rockies won just 71 games in 2019 and are one of two teams that have never captured their division.
When you bring up Mookie Betts, you're talking about arguably the best five-tool player in baseball and a legit candidate for sure. A bet on Christian Yelich and/or Juan Soto makes plenty of sense, but I'm ready to roll with Ronald Acuna Jr.
As unappealing as +550 sounds, know that I spotted Ronald at +500 to win the NL MVP at a couple of the best MLB sportsbooks online. Coming off a year in which he registered 41 HR and 37 SB, there's no telling how high his ceiling is.
AUGUST
Casino of the Month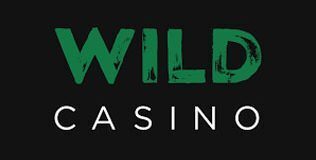 Welcome Bonus
250% up to $5,000
Read Review
Visit Site