NL Cy Young Award Sleepers for 2020 – 5 Names Offering Betting Value
After taking a peek at the NL Cy Young Award odds in 2020, it's hard not to get excited about the value presented. With that being said, blindly placing bets on this MLB futures market without shopping your lines isn't very intelligent.
For example, one of the NL Cy Young sleepers I'll be highlighting is Patrick Corbin, who I initially liked at +2500. But once I spotted him at +4000 at another sportsbook, I knew he was a value play I had to latch onto.
Keeping that in mind, let's investigate a five-pack of NL Cy Young Award sleepers for 2020.
Luis Castillo +1200
Okay, so maybe +1200 isn't exactly a price tag that screams out "I'm a sleeper," but let's be honest.
How many casual baseball fans are heading into the 2020 campaign with the idea that a starting pitcher in Cincinnati is going to capture the Cy Young Award?
The 27-year-old flamethrower was a bit shaky during his first two seasons in Cincy but really turned on the jets last year. The 2019 NL All-Star went 15-8 with a respectable 3.40 ERA, plus he K'd 226 batters in 190.2 innings.
Aside from his upward trajectory and ferocious approach on the mound, added firepower to the Reds lineup is another reason to want to back Luis Castillo to win the NL Cy Young. Nicholas Castellanos and Mike Moustakas each signed four-year deals worth $64 million apiece, and Shogo Akiyama arrives from Japan as a legitimate threat at the top of the batting order.
Don't look now, but Castillo leading the National League in wins isn't out of the question.
Aaron Nola +2500
MLB enthusiasts can't help but raise an eyebrow at Aaron Nola's 3.87 ERA the year after he sported at 2.37 earned run average.
The fact of the matter is Nola was solid in 2019; he just wasn't as dominant as he was the year before. Striking out 229 batters in 202.1 innings and going 12-7 is nothing to gawk at; it's just not as impressive as his stat line in 2018.
I can't blame the MLB sportsbooks for installing Nola at +2500 odds across the board, but that doesn't mean the proposition isn't oozing with value. A few things, in particular, stand out as to why I'd endorse a bet on Nola to win the Cy Young.
The Phillies bolstered their lineup with the addition of Didi Gregorius and hired Joe Girardi to lead the way. On top of that, we're talking about a guy who started 33 games in 2018 and 34 games in 2019.
Ask any MLB skipper, and they'll tell you that the most important ability is always availability.
Nola has displayed that, and then some.
Chris Paddack +3000
The Padres introduced Chris Paddack to the Majors in 2019, and it looks like he'll be sticking around for a while. With a deadly four-seam fastball that hovers in the mid-90s, Paddack utilizes a changeup and a curveball to keep hitters guessing.
The Texas native whiffed 153 batters in just 140.2 innings of work, and we can forget about San Diego shutting him down early this time around.
As long as this organization can stay within shouting distance of the Dodgers in the NL West Division, we can expect to see Jayce Tingler send Chris to the hill every 5th day. With equal opportunity as everyone else in the National League, Paddack is definitely an NL Cy Young sleeper you'll want to keep tabs on.
German Marquez +4000
Before you laugh off the idea of investing in a pitcher who plays half of his games at Coors Field, you may want to examine the upside behind German Marquez. A season after finishing 5th in the NL Rookie of the Year voting in 2017, Marquez was outstanding, K'ing 230 batters in 196 innings.
German's 2019 campaign was cut short in August with inflammation in his right arm, but he's had plenty of time to recover and get ready for 2020. In fact, a shortened season means Bud Black won't have to be as cautious about limiting Marquez's pitch count.
While not the most precise pitcher in the National League by any means, his velocity and determination are both strong enough to make him an interesting flier at +4000.
Patrick Corbin +4000
One season in, and the $140 million contract Patrick Corbin signed with the Nationals is already paying dividends. Max Scherzer and Stephen Strasburg will be receiving lots of attention when discussing NL Cy Young contenders, but let's consider their teammate at +4000.
Right off the bat, I'll point out that Patrick Corbin has quietly delivered back-to-back seasons with at least 200 innings and 238 Ks in production. His ERA has remained in the low 3s the entire time, and remember that the Nats roster is stockpiled with steady contributors up and down their lineup.
Not having Anthony Rendon is obviously a big blow, but Starlin Castro and Eric Thames add pop, and Trea Turner and Victor Robles are only going to get better.
Keep in mind that Juan Soto is one of the NL MVP betting favorites and arguably a top-5 hitter in baseball.
Should You Bet on These Sleepers?
Betting on any of these NL Cy Young Award sleepers isn't a bad idea. It's easy to fire away on Jacob deGrom or Max Scherzer, but the upside is capped because their odds aren't very appealing.
On the flip side, cashing a ticket at +3000 or +4000 would be a nice way to pad your online betting account.
For more insight, odds, and predictions into any other MLB futures markets, our MLB betting blog should be right up your alley!
September
Casino of the Month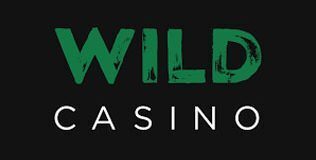 Welcome Bonus
250% up to $5,000