Hide Bonus Offers
| | | | | |
| --- | --- | --- | --- | --- |
| #1 | Bovada Sports | 50% Up To $250 | Visit Site | Bovada Sports |
| #2 | BetUS | 125% Up To $2,500 | Visit Site | BetUS |
| #3 | MyBookie | 100% Up To $1,000 | Visit Site | MyBookie |
| #4 | Everygame | 100% Up To $500 | Visit Site | Everygame |
| #5 | BetOnline Sports | 60% Up To $1,000 | Visit Site | BetOnline Sports |
NFL Week 14 Super Bowl Futures Odds – Latest Update for Sports Bettors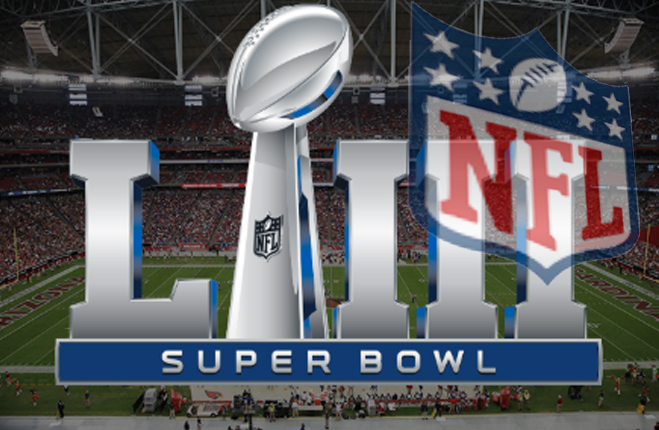 Last week, I unveiled the first edition of my "Super Bowl Odds Update" where I talked about the top nine teams' (according to the odds) chances of winning Super Bowl 53. And I promised things would change.
After losing at home to the Cowboys on Thursday Night Football, the Saints have slipped to +350 and can now be wagered "at a bargain" compared to last week's +275 number.
The Chiefs fell back from +450 to +600 despite scoring 40 points and winning again – but that's because they were forced to release their star running back after the video of Kareem Hunt's assault made national headlines.
For fans and sports bettors like you and me, it's time to move on.
It's Week 14 in the National Football League, and it's time to assess the current Super Bowl futures odds. The prices are going to get tighter and tighter as we get closer to the start of postseason play, so the time to fire a bet or two is right now.
The odds referenced in this post were taken from SportsBetting.ag. They may have changed since the time of writing.
Latest Super Bowl Odds as of 12/5
Take a peek at the updated lines.
Los Angeles Chargers
+1200
Just like last week, we have exactly nine teams with +2500 or better odds to win the Super Bowl.
The Dallas Cowboys elevated themselves and have replaced the Minnesota Vikings on this list, not to mention the pricing is different for all eight other teams.
You'll see that the biggest mover from a week ago is the Los Angeles Chargers, who jumped from +2500 all the way to +1200 after beating the Steelers at Heinz Field on Monday night.
With these new odds in mind, are there any bets sticking out as ones oozing with value?
New Orleans Saints to Win the Super Bowl (+350)
The loss on the road to the Cowboys might have scared off some of the Saints backers, but not me. Playing on the road on a short week against a very physical and well-coached defense is the exact recipe you need to slow down Drew Brees and that offense, and it worked out famously for Dallas.
But put that team in the Big Easy, and they're on a fast track to scoring 40 points as they've been doing all season long.
The biggest factor to monitor down the stretch is whether or not the Rams can hang on and finish with the best record, because that'll be an enormous boost should they have to face the Saints in the NFC Championship.
New Orleans defeated LA during Week 9 and therefore own the tiebreaker if they finish with the same record as the Rams. If New Orleans can win out, then they'll have a reasonable shot at securing home-field advantage throughout the NFC playoffs.
If that ends up being the case, you'll love having a ticket on the Saints to win it all at +350.
Los Angeles Rams to Win the Super Bowl (+350)
If you want to wager on the Rams winning Super Bowl 53 and plan on doing so, here's a question for you.
What are you waiting for?
The Rams went from +400 last week to +350 this week, and it might not get any better for prospective bettors anytime soon. I imagine you could wait and hope they slip up at Soldier Field in Week 14 or potentially lose in Week 15 versus the suddenly motivated Eagles.
But if the Rams keep rolling and wrap up home-field advantage, the +350 number will be a distant memory. Dante Fowler Jr. is proving to be the edge presence the Rams needed, which is a major boost to a defense that already has a wealth of talent all over the place. The former Jaguars pass rusher was acquired at the trade line and has impressed many in the Rams locker room, including his own head coach, Sean McVay.
"You certainly feel him off the edge. He's got that juice we talked about."
Josh Reynolds continues to fill in for the loss of Cooper Kupp, and Todd Gurley and Aaron Donald are both MVP candidates. And don't forget about Jared Goff, either.
This team is as "real deal" as it gets and has a pretty legitimate shot at getting to Atlanta in February. A ticket on them to win the big game wouldn't be the worst bet you ever made, and it may, in fact, pay off.
New England Patriots to Win the Super Bowl (+500)
I just laugh every time I hear people question Bill Belichick and the New England Patriots. I actually chuckle out loud when I hear people say that Brady is slowing down and is no longer playing at an elite level.
Relax, everyone. The Pats are 9-3 and trucking through the AFC East Division as per usual. Nothing has changed.
Rob Gronkowski has returned and gives Tom his favorite red-zone target back. Josh Gordon is looking like a top-end wideout on the outside, and Julian Edelman is settling down into his role as the primary slot receiver.
Should I get into the fact that James White, Sony Michel, and now Rex Burkhead are all healthy in the backfield?
Truth be told, the only way I see this team not playing in Super Bowl 53 is if they have to play an AFC title game in Arrowhead Stadium, and they could still win that game if that's what pans out.
The Chargers are playing well enough to be a threat, but I don't believe the Steelers or the Texans could hang with New England for even a split second.
Kansas City Chiefs to Win the Super Bowl (+600)
This could be a great time to buy the Chiefs winning the Super Bowl. Kansas City fans are certainly upset and angry about the Kareem Hunt situation, but the KC organization had no choice but to cut ties and move on from the former Toledo running back.
Spencer Ware isn't nearly as dynamic or as much of a dual threat as Hunt is, but the veteran RB can still be effective when called up.
As we saw in the Oakland game last weekend, even more of an emphasis will be placed on all-world tight end Travis Kelce. The 29-year-old stud TE reeled in 12 balls for 168 yards and two scores in what was a mammoth performance for Andy Reid and his offense.
As long as Patrick Mahomes has Kelce, Tyreek Hill, and his right arm, teams are going to have a really difficult time keeping the Chiefs out of the end zone regularly. At 10-2, KC controls their own destiny and can guarantee home-field advantage throughout the AFC playoffs should they win out.
You'll be begging to book the Chiefs at around +300 if that plays out.
Los Angeles Chargers to Win the Super Bowl (+1200)
What a difference a week makes. Last week, the Chargers weren't really on anybody's radar as far as serious contenders go and were chilling at the top Super Bowl betting sites at +2500 to win it all.
Fast forward to Week 14 after storming back on the road against Pittsburgh, and the Chargers price has been more than cut in half! They're now at +1200 and one of the five favorites.
Does that mean it's time to place this wager?
Joey Bosa looks healthy, and Philip Rivers is making plays that only a wily veteran like himself can pull off.
Los Angeles gets a cupcake this week at home versus the deteriorating Bengals, but then the sledding will get tough during the final three weeks.
Road games at Kansas City and Denver sandwiched around a home game versus Baltimore are not easy tasks. Especially when you consider that the Ravens will likely be in a "must-win" scenario to keep their playoff hopes alive.
I can't imagine the Chargers getting out of there unscathed, so waiting until they float back toward the +2000 number to win the Super Bowl seems like a more sensible move to me.
Pittsburgh Steelers to Win the Super Bowl (+1400)
Pittsburgh fell from +1000 to +1400 to win the Super Bowl after losing at home to the Chargers, but don't be rushing to any online betting sites to place this bet just yet. James Connor has been ruled out for Sunday's game and may miss more time beyond just Week 14.
It might not matter on the road against the pitiful Raiders, but then Pittsburgh has to play the Patriots in Week 15 before traveling to New Orleans in Week 16. Don't look now, but the Ravens are just a half-game back and could end up capturing the AFC North.
By the time we get closer to the playoffs, I see Pittsburgh either being on the outside looking in or being in a potential "one-and-done" scenario. I don't buy them as Super Bowl threats and wouldn't be touching this wager with a 10-foot pole.
Houston Texans to Win the Super Bowl (+1600)
The Houston Texans keep winning, yet I continue to doubt Bill O'Brien and his men.
They have won nine games in a row, but only one of those victories came against an opponent who had a winning record at the time. And that was the Redskins in Week 11 in a game where Washington lost Alex Smith to a season-ending leg injury.
The good news for Houston and fans in Space City is that none of the Texans' four remaining opponents currently possess winning records, either.
Lamar Miller has been turning back the clock and is running with rejuvenated energy. Deshaun Watson has only thrown two picks in the team's last four games. But I'm just not sold that this team has enough firepower to hang with the likes of Kansas City or New England in a January football game.
When I see that Houston doesn't have any signature or bonafide wins on their resume, I'm a bit wary when projecting how they'll fare against the cream of the crop.
So you can go ahead and bite on the Texans at +1600 to win the Super Bowl, but you won't see me taking even the smallest nibble.
Chicago Bears to Win the Super Bowl (+2000)
When is Mitch Trubisky's right shoulder going to heal? Because until he is back under center for the Chicago Bears, we can't even remotely consider this team as a Super Bowl contender.
Chicago was able to hold off the Lions on Thanksgiving without the services of their starting quarterback, but they felt his absence significantly this past weekend against the Giants.
Playing at MetLife Stadium without Trubisky, Chase Daniel threw two picks and was sacked five times. He fumbled on four occasions, but the Bears were fortunate to fall on those balls. The point is – it was clear that this team isn't going to be competitive against the upper echelon of the league with Daniel leading the way.
Matt Nagy has been fairly "mum" on whether or not Mitch will play against the Rams, but it appears he is getting close and is on track to suit up.
Chicago was aided by New England beating the Vikings, and we know that the Packers have officially "packed" it in. I still don't think anyone in the NFC wants to play a healthy Bears squad down the stretch with Khalil Mack getting after it, but it all will hinge on whether or not Trubisky can get back to 100%.
Add it all up, and I'd wait on pulling the trigger here and let things play out a bit.
Dallas Cowboys to Win the Super Bowl (+2500)
Well, "America's Team" might be back after all, folks. It wasn't long ago that Dallas was 3-5, and Jerry Jones was feeling the pressure mount. It looked as if Jason Garrett's firing was a formality waiting to happen, and Cowboy fans were even questioning whether Dak Prescott was cut out to handle the load.
Ask those same doubters how they feel a month later after Dallas reeled off four straight wins and now has control of the NFC East Division. I bet you they are singing a different tune.
Ezekiel Elliott continues to be an absolute workhorse out of the backfield for Scott Linehan and this offense, and the addition of Amari Cooper has made a world of difference.
The former Raiders WR has caught 30 balls for 424 yards and three touchdowns in his five games since joining Dallas, and it's obvious that he has lifted some of the pressure off of Dak.
But the real reason this team has thrust itself into the discussion of Super Bowl contenders is because of how determined and ferocious their defense has been playing. Go ahead and look around the league and find me a tandem of linebackers as efficient and fierce as Leighton Vander Esch and Jaylon Smith.
Or I'll save you some time and tell you that you won't because one doesn't exist.
The rookie out of Boise State has been nothing short of phenomenal and has every tool a linebacker needs to be great. Those who scratched their heads when Dallas drafted Vander Esch 19th overall are now thanking their lucky stars.
I'm not ready to call the Cowboys a Super Bowl contender yet, as I think they could slip up against Philly and/or on the road at Indy. But they are most definitely part of the conversation.
Going Away
I assured you that the pricing would alter from week to week, and that isn't going to stop anytime soon. The Super Bowl futures pricing will actually become narrower as teams get eliminated and others clinch playoff berths, so you'll likely see the odds for the top few teams get worse from a bettor's perspective.
I'll come back every Wednesday and update you on what has transpired. That way, you can stay fully in the loop. How teams perform will undeniably affect their Super Bowl chances, so if you saw a price or two on this page that piqued your interest, I recommend not wasting any more time.
Get over to one of the best betting sites right now and get locked in!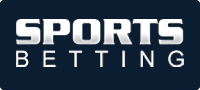 SPORTSBETTING.AG OFFERS A RANGE OF NFL AND SUPER BOWL WAGERS