NFL Week 1 Betting Lines for 2022 – Breaking Down the Odds and Matchups

We've reached another marquee moment in the NFL offseason. The NFL revealed the 2022 schedule on Thursday night, giving us a chance to examine every team's 2022 slate.
The sportsbooks wasted no time with the early Week 1 NFL odds. They are already projecting which teams will kick off the season with a victory and which games will have plenty of points.
We'll examine all 16 games, including the three primetime matchups. Do the Week 1 NFL lines favor your team? Let's check them out.
Early 2022 NFL Lines for Week 1
Buffalo Bills (+1.0) -110 vs. Los Angeles Rams (-1.0) -110
Pittsburgh Steelers (+6.5) -110 vs. Cincinnati Bengals (-6.5) -110
San Francisco 49ers (-6.5) -110 vs. Chicago Bears (-6.5) -110
Philadelphia Eagles (-4.0) -110 vs. Detroit Lions (+4.0) -110
New Orleans Saints (-3.5) -110 vs. Atlanta Falcons (+3.5) -110
Cleveland Browns (-4.5) -110 vs. Carolina Panthers (+4.5) -110
Jacksonville Jaguars (+3.5) -110 vs. Washington Commanders (-3.5) -110
Indianapolis Colts (-8.0) -110 vs. Houston Texans (+8.0) -110
Baltimore Ravens (-4.5) -110 vs. New York Jets (+4.5) -110
New England Patriots (+3.0) -110 vs. Miami Dolphins (-3.0) -110
Las Vegas Raiders (+4.0) -110 vs. Los Angeles Chargers (-4.0) -110
Kansas City Chiefs (-3.0) -110 vs. Arizona Cardinals (+3.0) -110
New York Giants (+6.5) -110 vs. Tennessee Titans (-6.5) -110
Green Bay Packers (-2.0) -110 vs. Minnesota Vikings (+2.0) -110
Tampa Bay Buccaneers (-2.0) -110 vs. Dallas Cowboys (+2.0) -110
Denver Broncos (-3.5) -110 vs. Seattle Seahawks (+3.5) -110
It's important to remember these are the early Week 1 NFL odds. They will change as we're four months from the start of the 2022 regular season. Bettors can keep an eye on the best betting sites for football for odds movement.
The NFL Week 1 odds for 2022 have multiple close matchups, starting with the Buffalo Bills vs. Los Angeles Rams. Los Angeles will return to SoFi Stadium for the first time since winning Super Bowl 57.
We have six division matchups in Week 1, with the Green Bay Packers vs. Minnesota Vikings being FOX's Game of the Week.
Bet on the NFL at BetOnline
BetOnline gives us the Week one NFL odds. Feel free to read a site review before visiting the site.
Bills vs. Rams
Bills (+1.0) -110
Rams (-1.0) -110
Over 52 (-110)
Under 52 (-110)
The first game of the new NFL season is always exciting. It's no different in 2022 as the Buffalo Bills take on the Los Angeles Rams. The updated Super Bowl 57 odds have the Bills as the favorite, but the Rams are the defending Super Bowl champions.
Bills @ Rams | Week 1 🍿

Who are you taking in the opening game of the 2022 season? pic.twitter.com/ArW4Ziy9pi

— PFF (@PFF) May 12, 2022
The week one NFL odds give the Rams a slight advantage. Honestly, this might be the only time in 2022 the Bills open as the underdog.
Both teams made upgrades in the offseason, so it'll be interesting to see who wins the battle of Super Bowl contenders. It'll be tough to pass up Buffalo as the underdog.
Steelers vs. Bengals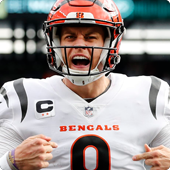 Steelers (+6.5) -110
Bengals (-6.5) -110
Over 44.5 (-110)
Under 44.5 (-110)
The Pittsburgh Steelers will start the post-Ben Roethlisberger era against the defending AFC Champions. Pittsburgh signed Mitchell Trubisky, but rookie Kenny Pickett could make his NFL debut in Week 1.
We know the Cincinnati Bengals have high expectations after nearly winning Super Bowl 57. They upgraded their offensive line, so Joe Burrow should have more protection. Burrow, Ja'Marr Chase, Tee Higgins, and Joe Mixon make up a scary Bengals offense.
As long as Mike Tomlin is the head coach of the Steelers, you can never count them out. The 6.5-point spread seems a little high.
49ers vs. Bears
49ers (-6.5) -110
Bears (+6.5) -110
Over 42 (-110)
Under 42 (-110)
The San Francisco 49ers nearly made their second Super Bowl in three years but fell short in the NFC Championship Game. They'll go through a big transition with Trey Lance taking over as the starter. And, of course, we all want to know about Deebo Samuel.
Will Deebo Samuel be on the #49ers roster week 1 🤔 ⬇️ pic.twitter.com/AD06wvD5XT

— OurSF49ers (@OurSf49ers_) May 3, 2022
Samuel remains with the 49ers. Honestly, I can't imagine the week one NFL lines would change if he weren't with the team. The Chicago Bears likely won't contend, as they hope to develop Justin Fields.
San Francisco had a close Week 1 game in 2021 against the Detroit Lions, so I wouldn't count out the Bears.
Eagles vs. Lions
Eagles (-4.0) -110
Lions (+4.0) -110
Over 46.5 (-110)
Under 46.5 (-110)
There was offseason talk of the Philadelphia Eagles looking for a No. 1 wide receiver. It looked like they would fall short, but they shocked everyone with the acquisition of A.J. Brown.
AJ Brown is really an Eagle 😮 pic.twitter.com/gl0BCyFjLs

— PFF PHI Eagles (@PFF_Eagles) May 6, 2022
Philadelphia is ready to make a run at the NFC East, but they won't have an easy Week 1 matchup with the Detroit Lions. Detroit was much better than their record last season and had a successful NFL draft.
I'm looking at the point total for the NFL odds for week one in this matchup. Neither team has an explosive offense, so the under might be the smart play.
Saints vs. Falcons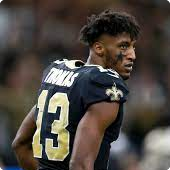 Saints (-3.5) -110
Falcons (+3.5) -110
Over 42 (-110)
Under 42 (-110)
The New Orleans Saints and Atlanta Falcons nearly made a significant upgrade at quarterback, but they both missed out on Deshaun Watson. New Orleans had a quiet offseason, but the Falcons traded Matt Ryan. They also lost Calvin Ridley to a year-long suspension.
New Orleans could be a sleeper in the NFC. They nearly made the playoffs last season and will have Michael Thomas back in the fold. Thomas will team up with first-round pick Chris Olave.
The Week 1 NFL betting odds line up nicely for the Saints. I like their chances to cover the spread.
Browns vs. Panthers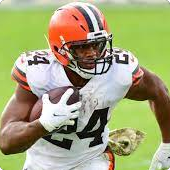 Browns (-4.5) -110
Panthers (+4.5) -110
Over 43.5 (-110)
Under 43.5 (-110)
There is a ton of buzz surrounding the Cleveland Browns. They made the big offseason move to acquire Deshaun Watson. Watson could be the missing piece to an offense with Nick Chubb, Kareem Hunt, and Amari Cooper.
The Carolina Panthers have question marks at quarterback. Could third-round pick Matt Corral be the Week 1 starter? Honestly, it likely won't matter in this matchup.
It'll be interesting to see if Watson has any rust after missing the entire 2021 season. If not, this spread will likely be too small.
Jaguars vs. Commanders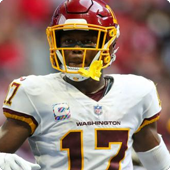 Jaguars (+3.5) -110
Commanders (-3.5) -110
Over 44 (-110)
Under 44 (-110)
Unfortunately, not every Week 1 matchup is exciting. We're likely looking at the worst game with the Jacksonville Jaguars facing the Washington Commanders.
Washington is hoping they finally found their long-term quarterback with Carson Wentz. The Commanders have the pieces in place, but they'll need Wentz to play up to his potential. Trevor Lawrence would love to kick off his sophomore season with a victory.
There likely won't be many fans tuning into this matchup. Wagering on this matchup with the NFL betting websites should entice you to watch.
Colts vs. Texans
Colts (-8.0) -110
Texans (+8.0) -110
Over 44 (-110)
Under 44 (-110)
The Week 1 NFL lines have the Indianapolis Colts as the biggest Week 1 favorite. Indianapolis didn't make many headlines this offseason, but they had a sneaky good offseason.
Let's recap some of the #Colts moves so far:

Carson Wentz traded for picks/swaps

Sign:
Stephon Gilmore
Rodney McLeod

Trade for:
Matt Ryan
Yannick Ngakoue

Draft:
Alec Pierce
Jelani Woods
Bernhard Raimann
Nick Cross

Who else should the Colts sign?👀 pic.twitter.com/vkzPfeEt1q

— Colts Coverage (@Colts_Coverage) May 6, 2022
Adding Matt Ryan was the biggest move, but Stephon Gilmore and Yannick Ngakoue. The Tennessee Titans offseason moves should make the Colts the AFC South favorite.
Can the Houston Texans pull off a Week 1 upset? They did so last season, but that was against the Jacksonville Jaguars. They'll have a much tougher time against the Colts. It'll be interesting to see how they look with new head coach Lovie Smith.
Ravens vs. Jets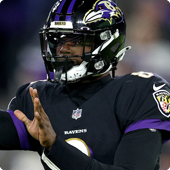 Ravens (-4.5) -110
Jets (+4.5) -110
Over 45 (-110)
Under 45 (-110)
The Baltimore Ravens open their 2022 season with a road matchup against the New York Jets. I've been a big supporter of the Ravens being a Super Bowl sleeper all offseason, and their Week 1 performance should reflect that.
Baltimore lost many players last season due to injuries, but they'll all be back, including Lamar Jackson. Not to mention, Baltimore made big upgrades in free agency and the NFL draft.
The Jets were also a big winner in the NFL draft, but this spread is too low. Baltimore should easily win this matchup by 5+ points.
Patriots vs. Dolphins
Patriots (+3.0) -110
Dolphins (-3.0) -110
Over 45 (-110)
Under 45 (-110)
The AFC East will have a divisional matchup in Week 1, with the Miami Dolphins hosting the New England Patriots. Miami made one of the biggest moves of the offseason, acquiring Tyreek Hill from the Kansas City Chiefs.
More Tua bombs to Tyreek Hill 🚀 🚀 pic.twitter.com/PnXYmI02Lj

— PFF Fantasy Football (@PFF_Fantasy) May 12, 2022
Will that be enough to earn them a spot in the playoffs? New England was in the postseason last year, but everyone around them has upgraded their team. They'll have a tough time returning to the playoffs, but a Week 1 victory could change things.
The Dolphins look like the better team, but you can never count out Bill Belichick.
Raiders vs. Chargers
Raiders (+4.5) -110
Chargers (-4.5) -110
Over 51.5 (-110)
Under 51.5 (-110)
The Las Vegas Raiders and Los Angeles Chargers will face off in Week 1 following a thrilling Week 18 game last season. There will be plenty of storylines for this Week 1 showdown.
J.C. Jackson vs. Davante Adams. Khalil Mack vs. his former team.#Chargers, #Raiders run it back for the 2022 season opener after delivering a classic in Week 18

"I saw the potential from that game, of what we can do."https://t.co/LAMAoVWc5F

— Gilbert Manzano (@GManzano24) May 12, 2022
Surprisingly, the early NFL lines for Week 1 give the Chargers a 4.5-point advantage. Los Angeles has a lot of upsides, but the Raiders acquired the best wide receiver in football.
I can see this matchup going either way. It's probably best to wager on whichever side presents the most value. Right now, that's the Raiders.
Chiefs vs. Cardinals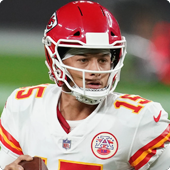 Chiefs (-3.0) -110
Cardinals (+3.0) -110
Over 53 (-110)
Under 53 (-110)
The Kansas City Chiefs will start the post-Tyreek Hill era with a matchup against the Arizona Cardinals. Kansas City still has Patrick Mahomes and Travis Kelce, but how will they look without Hill?
Arizona won't have their WR1, as DeAndre Hopkins will serve a six-game suspension for violating the performance-enhancing drugs policy. The Cardinals acquired Hollywood Brown, but can they keep up with the Chiefs' offense?
If Hopkins were playing, I'd consider taking the Cardinals. However, his absence gives Kansas City a bigger advantage. Would the 2022 NFL Week 1 odds be different if Hopkins was playing?
Giants vs. Titans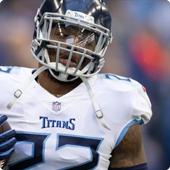 Giants (+6.5) -110
Titans (-6.5) -110
Over 44 (-110)
Under 44 (-110)
The NFC East and AFC South are likely the worst divisions in football, so it's no surprise to see them among the worst matchups of Week 1. This matchup will feature the New York Giants and Tennessee Titans.
New York had a great NFL draft, but they haven't done much otherwise. Tennessee's offense went through a big transition. They go from A.J. Brown and Julio Jones to Robert Woods and Treylon Burks. At least they still have Derrick Henry.
It wouldn't surprise me if the Giants kept things close. I don't have a great feeling about the Titans in 2022.
Packers vs. Vikings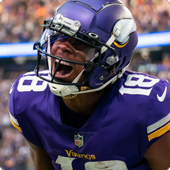 Packers (-2.0) -110
Vikings (+2.0) -110
Over 49 (-110)
Under 49 (-110)
The top two teams in the NFC North will face off as the Minnesota Vikings host the Green Bay Packers. There was much excitement when Aaron Rodgers returned to Green Bay, but it came with a price as the Packers traded Davante Adams. How will Rodgers look without his WR1?
I always felt the Vikings were among the most underrated teams. After all, their offense features Kirk Cousins, Dalvin Cook, and Justin Jefferson.
There's no doubt this is one of the best Week 1 games. I'd be willing to take the Vikings outright. Our NFL picks page will give you the best predictions and picks for the 2022 season.
Buccaneers vs. Cowboys
Buccaneers (-2.0) -110
Cowboys (+2.0) -110
Over 52 (-110)
Under 52 (-110)
The Tampa Bay Buccaneers and Dallas Cowboys had a thrilling Week 1 game in 2021. Why not have another primetime game to kick off the season?
It looked like Tampa Bay was in trouble after Tom Brady's retirement, but his decision to return made them one of the Super Bowl favorites.
Week 1: @Buccaneers at @dallascowboys (SNF)

Tom Brady is 6-0 all-time vs the Cowboys, the most wins by any QB without a loss vs Cowboys all-time

The Cowboys are 1 of 5 teams that have yet to win a game against @TomBrady (also ATL, MIN, TB, NE)

Will DAL get that W in Week 1? pic.twitter.com/XOx3Oab5VG

— NFL Research (@NFLResearch) May 13, 2022
Dallas had yet another playoff disappointment last season. The NFL odds for Week one gives the Cowboys a lot of respect. There won't be many times where the Buccaneers are a slight favorite. I might give the point total a look, as both teams have an explosive offense.
Broncos vs. Seahawks
Broncos (-3.5) -110
Seahawks (+3.5) -110
Over 41 (-110)
Under 41 (-110)
Week 1 of the 2022 NFL season will close out with a fascinating matchup between the Denver Broncos and Seattle Seahawks. Russell Wilson's first game in a Broncos uniform will be in a familiar place.
Russell Wilson returns to Seattle for Week 1 of Monday Night Football! 🍿🤩@Broncos ❌ @Seahawks pic.twitter.com/N2iBhou5vs

— ESPN (@espn) May 12, 2022
That'll be a big moment for Wilson and the Seahawks fans. However, Wilson will need to settle in if he wants to lead the Broncos to a Week 1 victory.
The early NFL lines for Week 1 are giving the Seahawks more credit than I would. I'd have no problem taking Denver at this price. Our 2022 NFL win total predictions have the Broncos going over and the Seahawks going under, so this would be a good start.
Betting on Week 1 in the NFL (2022)
The early Week 1 NFL odds allow us to wager on the NFL with the regular season months ahead. However, it's not easy to predict what will happen in September.
We've already seen a wild offseason. It's possible we see another big trade or free-agent signing. Deebo Samuel is the obvious choice, but we could see a surprise move.
My Week 1 NFL analysis should help you make your early predictions and bets. Bettors can also use the football betting strategy guide to assist with NFL betting.
Football Betting Strategy Guide