Hide Bonus Offers
| | | | | |
| --- | --- | --- | --- | --- |
| #1 | BetOnline Sports | 60% Up To $1,000 | Visit Site | BetOnline Sports |
| #2 | Bovada Sports | 50% Up To $250 | Visit Site | Bovada Sports |
| #3 | BetUS | 125% Up To $2,500 | Visit Site | BetUS |
| #4 | Everygame | 100% Up To $500 | Visit Site | Everygame |
| #5 | MyBookie | 100% Up To $1,000 | Visit Site | MyBookie |
NFL Stars That Finished Their Careers on Top

Leaving pro football on top isn't something you hear about very often. Some players retire too soon. Some hold on a bit too long. Many exit while they're somewhere in the middle.
Even if an NFL star retires on their own terms, it's still not always an ideal situation. Their final season could still be marred by injury or losing, or their final game just isn't what they'd hoped.
The opposite end of the spectrum, of course, is an amazing ending befitting of a book. A brilliant career, closed with a magical run, amazing statistics, and/or a final game with a championship on the line.
Pro football is violent and unforgiving. The best NFL careers can end in a blink of an eye. For these precious few, however, they called it quits right when they should have. Here are 10 NFL players who finished their careers at the right time.
Otto Graham, QB, Browns (1955)
It's not easy to dominate the NFL and win titles, but it's really all Otto Graham knew when it came to playing pro football. Graham kicked off his career with 17 touchdowns as a 25-year-old rookie in 1946 and ended the year with the team's first title.
He'd really never slow down from there, as he grew into a dynamic playmaker that could burn defenses down the field with his arm, or near the goal-line as a runner.
Thanks to the late start, however, Graham's dominance didn't last quite as long as it probably seemed. He only played 10 seasons, but in a time where running the ball took front and center, he had three 20+ passing touchdown campaigns.
Graham was a natural winner, too, guiding the Browns to 10 straight winning seasons, including 10 title game appearances. Graham helped Cleveland win the league title seven times during that span, including a 38-14 demolition of the Rams in his final NFL contest.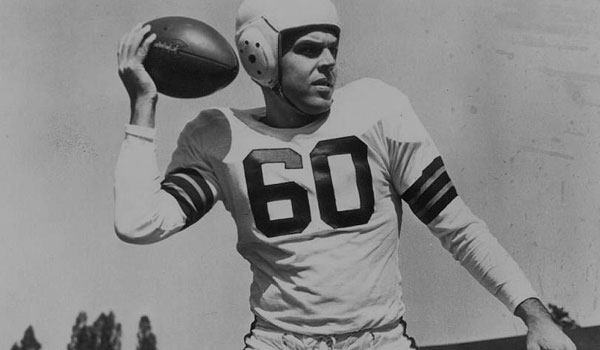 Norm Van Brocklin, QB, Eagles (1960)
This one will take you back, too, as Norm Van Brocklin was before his time, putting up 173 passing touchdowns in an era where running the football was the way to go.
Van Brocklin slayed defenses throughout his career, anyway, and left the game at the age of 34 in 1960, following his best season ever (career-high 24 touchdowns).
It also ended with Van Brocklin leading the Eagles to the NFL title in a 17-13 win over Green Bay. Van Brocklin shocked with an abrupt retirement, ending a terrific playing career on top before embarking on a head coaching career.
Jerome Bettis, RB, Steelers (2005)
While Bettis was reduced to a part-time player in his final season, it's still clear that he was smart to hang around for one more rodeo.
Prior seasons were far more impressive when you look at efficiency and overall productivity, but "The Bus" still churned out nine touchdowns in his final NFL season and also helped Bill Cowher to his first Lombardi Trophy.
Bettis was part of Pittsburgh's playoff narrative all year, even when things looked to take a negative turn with a costly fumble in the second round of the playoffs.
Still, Bettis was able to bounce back, totaling three scores during Pittsburgh's title run and capping his productive 13-year career with a championship.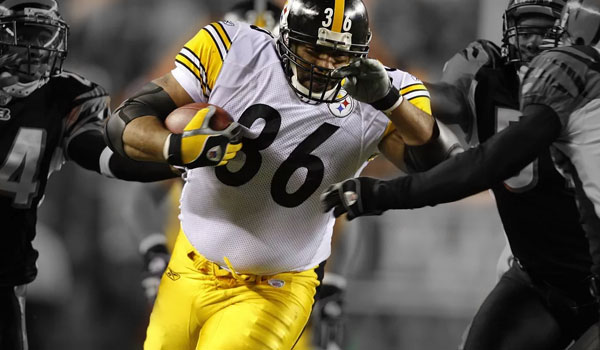 Jim Brown, RB, Browns (1965)
This is a tough one, as Jim Brown could easily make the list of NFL players who retired way too soon. Perhaps he's simply perfect for both.
But really, Brown was an insanely dominant, bruising running back that toted the rock 2,359 times over the course of a nine-year career.
That's almost a decade of running into people, yet Brown showed zero signs of slowing down in his final year, as he dropped 1,544 yards and tied a career-high with 17 scores.
Brown led Cleveland to a title the year before his retirement, and he got them back to the big game one more time in his final season. The Browns didn't win, but Jim Brown's final game was for a championship, and his final year was so good that it earned him his third NFL MVP award.
The only thing that could have made this a better send-off was winning that last title game.
John Elway, QB, Broncos (1998)
Elway was very much in decline physically in his final NFL seasons, but he was still putting up good numbers and helping Denver win games.
In his last three seasons, Elway tossed 22+ touchdowns each year and also won 10+ games as a starter. His final two years with the Broncos are what he's best remembered for, of course, as he won his first title in 1998 at age 37 and returned for a shot at a repeat the next year.
Despite still having the desire to play, Elway saw the writing on the wall and decided not to tempt fate. Instead, he made the 1999 Super Bowl his last game, as he dropped 336 yards and two total touchdowns on the Falcons and ended his career as a champion.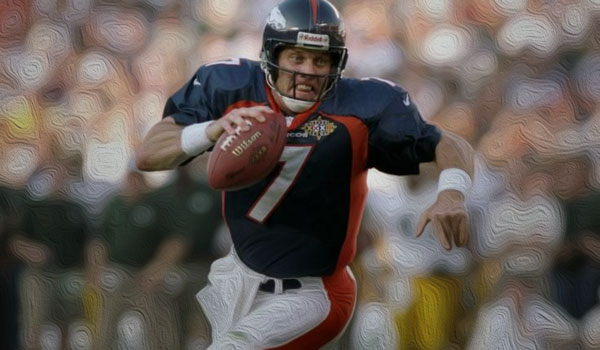 Barry Sanders, RB, Lions (1998)
This one is similar, as Sanders technically could have kept playing at a high level and retired from the NFL in his prime. His final year saw him rush for 1,491 yards, after all.
However, running backs don't usually age well, and much like Jim Brown before him, Sanders spent a lot of time getting beat up on the field. Sanders did it for longer (10 seasons) and carried the ball over 3,000 times, too.
Forever stuck on a losing Lions team, Sanders also probably figured it wasn't worth the punishment anymore, only to see his team fail.
Sanders didn't have the luxury of ending his career in the playoffs — let alone a championship game — but he capped an amazing career with a fantastic statistical season. He left without any major team accomplishments under his belt, but he at least exited at the top of his game and went out on his own terms.
Michael Strahan, DE, Giants (2007)
Not every NFL player who finished their career at the right time necessarily won a title in their last game, but Michael Strahan sure did.
Still generating pressure at age 36 and wrapping up his 15th season with nine sacks, Strahan's veteran presence helped spearhead an unlikely championship run for New York.
As you may recall, Strahan and co. turned it up a notch in the playoffs, as the G-Men were dominant en route to taking down the undefeated Patriots and winning the Super Bowl.
Strahan probably could have kept playing, but he tacked on two more sacks during the postseason (one in the Super Bowl) and exited with a ring. Topping that wasn't realistic, so he opted to close the book on his pro football career and probably made the right call.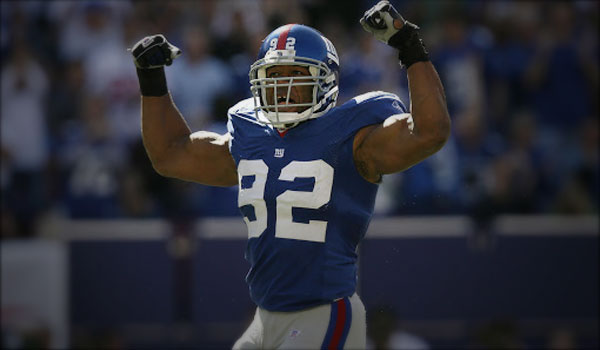 Ray Lewis, LB, Ravens (2012)
One of the best, most feared linebackers in NFL history, Ray Lewis was a Hall of Famer waiting to happen, regardless of how his final years went.
While certainly in decline down the stretch due to injury and age, Lewis managed to bounce back for the stretch run and helped Baltimore win a second title.
It was the second time Lewis played a hand in an elite Ravens defense fueling a championship run, while Lewis enjoyed a 17-tackle game in Baltimore's second playoff game.
His impact on the team's Super Bowl win was modest (seven tackles), but he was part of a last-minute goal-line stand. Lewis was able to leave the game at age 36, still technically having something left in the tank, but exiting pro football a champion in his final game.
Peyton Manning, QB, Broncos (2015)
Manning's final season was very close to being a regrettable finish to a brilliant, record-breaking career.
The guy already had a Lombardi Trophy and all of the major NFL passing records, too, so nobody would have been too bummed if he'd called it quits during an injury-riddled 2015 campaign.
Despite being in clear decline, Manning powered through a final year that saw him toss just nine touchdowns against 17 picks. However, Manning got his starting job back after returning from injury and did just enough to help an elite Broncos defense seek out a championship.
Denver didn't win that year solely because of Manning, but he regrouped and ended his career with a second championship.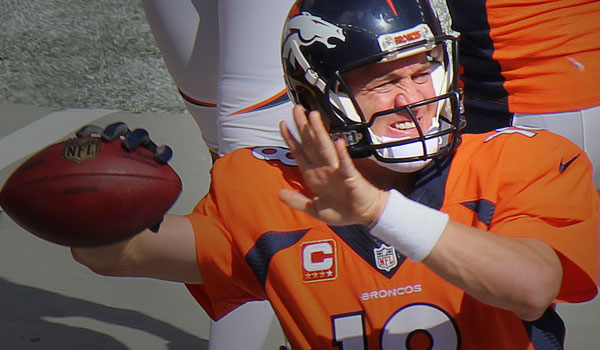 Tony Gonzalez, TE, Falcons (2013)
As I mentioned before, not every NFL player that retired at the right time did so with a Super Bowl behind them.
Gonzalez is one such player that simply enjoyed a magnificent career and went out on his terms. He had slowed considerably as an athlete, but Gonzalez was still making an impact as a receiver and red-zone presence, hauling in 83 balls for 859 yards and eight touchdowns in his final season.
Those are not numbers to scoff at, especially since Gonzalez was 37 years old in his final season. He wasn't able to parlay it into a title run (Atlanta didn't even make the playoffs that year), but he played all 16 games and produced a strong season before calling it a career.
Summary
This list grows longer every year. Head injuries are causing more and more players to think about their future, which can lead to even the biggest stars calling it a career earlier than expected.
That doesn't mean those players had a great career prior to that decision, of course, and it certainly doesn't guarantee their final season leaves them with an ideal exit.
All of the aforementioned NFL stars found a way to leave the game on their own terms, however. Whether that led to a title in their final game or simply posting strong statistical numbers, they left their mark one last time, following amazing careers.
Should sports bettors consider career narratives like this when placing bets at betting sites? Maybe, maybe not. But it sure is interesting to look back at some NFL legends and see how they capped their illustrious careers.