NFL Players That Should Retire After 2021 Season

No matter how great you are, every NFL player will hit a wall that signifies the end of their career. Well, that applies to almost everyone.
Maybe we can include Tom Brady in about five years.
There are some great players that should consider hanging it up following the 2021 season. We'll miss watching them, but their best days are behind them.
Let's discuss a few players that should call it a career following the 2021 season.
Ben Roethlisberger (Pittsburgh Steelers)
Last season, we began to see the writing on the wall for Ben Roethlisberger. The Pittsburgh Steelers began the season 11-0, but a 1-4 finish did not exactly show confidence.
Roethlisberger didn't play in the final game. In his final four games, he had eight touchdowns and four interceptions. He also had a pair of games with under 200 yards and a completion percentage south of 60 percent.
Early in the 2021 season, it looks like Roethlisberger's status as an elite quarterback has come to an end. Let's check out his numbers through three games.
63.8 completion percentage
801 passing yards
6.2 yards per attempt
3 touchdowns
3 interceptions
79.0 passer rating
34.7 QBR
Passing yards is the only stat that ranks inside the top 20. His passer rating and QBR are both bottom five among quarterbacks that have started in every game this season.
Roethlisberger is on a one-year deal, and considering his play; I can't imagine the Steelers bringing him back. Add in the fact that he turns 40 in March, and you realize it's time for him to hang it up.
Even with his career coming to a close, Roethlisberger has a lot to be proud about.
He won a pair of Super Bowls, made the Pro Bowl seven times, and led the NFL in passing yards twice. He also holds the record for most career games with over 500 passing yards.
Right now, Roethlisberger ranks seventh in career passing yards. He should move into the top five by the end of the season.
From there, the future Hall of Famer should call it a career.
Adrian Peterson (Free Agent)
If we're being honest, Adrian Peterson's NFL career has essentially been over for a few years now.
He unexpectedly became the starting running back for Washington in 2018. Peterson turned back the clock that season with 1,042 rushing yards and seven touchdowns. He returned the following season with 898 yards and five touchdowns.
Outside of those two seasons, we haven't seen an elite Peterson since 2015.
After leading the NFL with 1,485 rushing yards and 11 rushing touchdowns in 2015, Peterson tore his meniscus in Week 2 of the following season. At age 31, that more or less ended his career.
In his prime, I'm not sure there was a better running back in the 2000s than Peterson. He broke the record for most rushing yards in a game with 296 in his rookie season.
Peterson rushed for at least 1,200 yards in seven of his first nine seasons. He led the NFL in 2008, 2012, and 2015. And who can forget the 2012 season?
Coming off a torn ACL, Peterson put together arguably the greatest season of all time for a running back.
348 carries
2,097 rushing yards
6.0 yards per carry
12 rushing touchdowns
His 2,097 rushing yards were just nine short of breaking Eric Dickerson's record for most in a season. With the NFL expanding to 17 games, that record could fall in 2021.
Peterson became the first running back since 2006 to win MVP.
Over his career, he ranks fifth in rushing yards and fourth in rushing touchdowns.
I know Peterson doesn't want to retire, but sometimes, you need to face the facts. He made it a lot longer than most running backs, and it's time to hang it up.
The greatest running back of the 2000s will be a first-ballot Hall of Famer.
Frank Gore (Free Agent)
Doesn't it feel like Frank Gore has been around forever? Now, everyone considers him the veteran who somehow continues to receive opportunities.
However, there was a time when Gore was a consistent 1,000-yard rusher.
In just his second season, Gore rushed for a career-high 1,695 yards. He also set career highs with 61 receptions and 485 receiving yards. His receptions ranked top five among running backs.
The great season earned him a spot on the All-Pro Second Team.
Gore went on to spend eight more seasons with the San Francisco 49ers. He rushed for over 1,000 yards in seven of those eight seasons. The only exception was 2010 when he missed five games.
The 49ers made the Super Bowl in 2013, falling to the Baltimore Ravens. Gore posted these numbers in the game.
19 carries
110 rushing yards
1 rushing touchdown
At age 33, Gore had his final 1,000-yard rushing season with the Indianapolis Colts. Most running backs hit a wall at age 30. It's very impressive that he had that much success at that age.
Earlier in the offseason, Gore had this to say about potential retirement.
"I know that I can still play the game of football, but I also want to be in the right situation on the right team."
So far, the right team hasn't come calling.
Gore would love another shot at the Super Bowl, but I just don't think it'll come.
This may surprise some people, but Gore is actually ahead of Adrian Peterson in career rushing yards. His 16,000 trailed only Emmitt Smith and Walter Payton.
When he hangs it up, he'll likely join those running backs in the Hall of Fame.
Andrew Whitworth (Los Angeles Rams)
Andrew Whitworth has long been one of the best tackles in the NFL.
Whitworth's career began with the Cincinnati Bengals in 2006. In his first season at left tackle, Whitworth led a Bengals offensive line that allowed Cedric Benson to rush for a career-high 1,251 yards. He also allowed just five sacks that season.
He also caught his first career touchdown pass that season.
In 2014, Whitworth made the All-Pro Second-Team after allowing just one hit on quarterback Andy Dalton. That's quite an impressive feat.
His first appearance on the All-Pro First Team came in 2015. Two seasons later, Whitworth signed a three-year deal with the Los Angeles Rams. He made his third appearance on the All-Pro First-Team and fourth Pro Bowl appearance.
The following season, Whitworth had his first crack at a Super Bowl. Unfortunately, the Rams lost to the New England Patriots.
This offseason, Whitworth had this to say about his potential retirement.
"This year, to me, it feels like this is it. I've put everything into trying to play this season and playing at the level I want to. I feel like this will probably be the end, but also, all my closest friends will tell you that I've said that for about seven straight years, so I don't know how believable it is, but it feels like it is."
If this is really it, Whitworth has a great chance to go out on top. Los Angeles looks like a Super Bowl favorite behind a high-flying offense. He could join Matthew Stafford as a star to win their first Super Bowl.
In December, Whitworth will become the only lineman in the NFL to be over the age of 40. Ultimately, that was his goal, and it looks like he'll achieve it.
Larry Fitzgerald (Free Agency)
Technically, Larry Fitzgerald isn't retired, but he has said that he doesn't have the urge to play right now. Fitzgerald is like the typical player that sees their numbers drop as they age. He hasn't posted a 1,000-yard season since 2017.
If this is truly it, Fitzgerald had an amazing and very underrated career.
In his second season, Fitzgerald put up 1,409 receiving yards and a league-high 103 receptions. This was the 2006 season. I think everyone knows his best season came in 2008.
He led the NFL in both receiving yards (1,431) and receiving touchdowns (12). His receiving yards also marked his career-high.
Even with the great regular season, everyone remembers his amazing postseason run.
| | | | |
| --- | --- | --- | --- |
| | Receptions | Yards | Touchdowns |
| Wild-Card | 6 | 101 | 1 |
| Divisional | 8 | 166 | 1 |
| NFC Championship | 9 | 152 | 3 |
| Super Bowl | 7 | 127 | 2 |
It looked like his Super Bowl touchdown would be the game-winner before the Pittsburgh Steelers mounted a late comeback.
His 30 receptions, 546 receiving yards, and seven receiving touchdowns all stand as a single postseason record.
Over the ensuing 12 years, Fitzgerald led the NFL in receptions twice, had six 1,000-yard seasons, and posted a league-high 13 touchdowns in 2009.
In 2016, he had another great postseason performance. He had eight receptions, 176 yards, and the game-winning touchdown against the Green Bay Packers. Fitzgerald was just one of those guys who elevated his game when the lights shined brightest.
Fitzgerald ranks second in career receptions and receiving yards. His career receiving touchdowns ranks sixth.
I think everyone's favorite Fitzgerald stat is he has more tackles (39) than drops (29).
He is yet another guy on this list who will make the Hall of Fame.
Jimmy Graham (Chicago Bears)
Everyone knows Travis Kelce is the best tight end, with Darren Waller and George Kittle not far behind. In his prime, it's fair to say Graham was just as good, if not better, than Kelce.
In his second season, Graham posted career highs with 99 receptions and 1,310 receiving yards. He also put up 11 touchdowns.
Two seasons later, Graham had the best year of his career.
86 receptions
1,215 receiving yards
16 touchdowns
His 16 touchdowns led the NFL that season and are second-most in a season by a tight end. Graham made his lone appearance on the All-Pro First-Team.
He posted a pair of 10 touchdown seasons over the next four years, but we haven't seen Graham go over 650 receiving yards since 2016. I should note that he did have eight touchdowns last season.
This season, we've seen Graham's playing time take a hit. Across the Chicago Bears three games, he only played 24 percent of snaps. That's over 50 percent below Bears tight end Cole Kmet.
He'll turn 35 in November, so age isn't a huge problem yet. However, his numbers show that his best days are behind him. At this point, he is more of a veteran presence than anything.
Graham's 8,350 career receiving yards rank sixth, while his 82 touchdowns rank fourth.
Honestly, I'm not sure if Graham is a lock to make the Hall of Fame. He was the best of the best at his peak, but it only lasted a few seasons.
Either way, it doesn't look like he'll be adding to his resume moving forward.
Which NFL Player Will Retire First?
Well, we can split this up because three players are still playing, while three are free agents. With that in mind, I believe Larry Fitzgerald will be the first to hang it up.
He has already made it known that he has no urge to play the game right now. We haven't heard anything since, so it's likely that mindset is still in place.
If he does make the announcement, I think it'll come before the end of the 2021 season.
Just about all of these guys were good investments on their contract. However, that's not always the case. Check out our picks for the worst NFL contracts.
September
Casino of the Month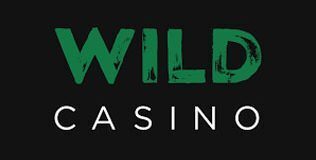 Welcome Bonus
250% up to $5,000