NFL Players Who Changed Teams Late in Their Career – Assessing the Impact of Their Moves

Tom Brady made headlines this offseason when, after 20 seasons with the New England Patriots, he decided to leave town and sign with the Tampa Bay Buccaneers.
It's unclear how mutual that decision was, but the 42-year-old Brady took his talents to Florida, and just like that, his six Super Bowl wins are forgotten.
No, not really, but in the eyes of many, this move does tarnish Brady's legacy at some level.
It could be even worse if it doesn't go as planned. In that same breath, it could also give Brady the opportunity to break more records and perhaps even win an unprecedented seventh ring.
But history doesn't favor Brady.
Age aside, switching teams after that long opens the door to a major disconnect. Brady leaves a New England system that many argue helped make him the player he is, while familiarity and chemistry will not be on his side in 2020.
Is that something sports bettors can hang their hat on? It's partially why I said the Buccaneers won't win Super Bowl 55, but perhaps a look back at other cases of superstars changing teams is in order.
The criteria is 10+ seasons with a team before the move, and we're obviously sticking with (subjective, by nature) a list of elite players.
Here are the ones that stand out and how they fared after switching NFL franchises late in their careers.
Joe Namath
This is an easy case where a star NFL player switching teams late in their career didn't work out. Namath had bad knees and wasn't the most prolific passer in the first place, but after 12 years with the New York Jets, he played one final year with the Rams.
Already showing signs of decline and poor health the year prior, Namath started just four games with the Rams, going 2-2 in the process.
He ultimately retired after that season at the age of 34, leaving a blemish on a career that arguably should have had him playing for the Jets and nobody else.
Peyton Manning
Changing teams late in your career isn't all bad when it comes to pro football.
A neck injury forced longtime Indianapolis Colts quarterback Peyton Manning to miss the entire 2011 season. It also had the Colts take a long look in the mirror and decide to move on from their franchise passer.
Manning took his talents to Denver in 2012 and picked up right where he left off, firing in 37 touchdowns during a nice 13-3 run. He was even better the next year, as he broke NFL records for passing touchdowns (55) and passing yards (5,477) in a single season.
Some think that the brilliant 2013 season will stand the test of time. That alone may deem his playing career being continued well worth it.
In all, Manning helped the Broncos reach two Super Bowls (winning one), ensuring his four seasons outside of Indy were very much worth the risk.
Emmitt Smith
Smith was one of the most productive running backs in NFL history and played a huge hand in a dominant Dallas Cowboys team winning three Super Bowls.
As good as he was, Smith wasn't nearly as effective down the stretch during his Dallas career. As the wheels began to fall off, Jerry Jones and co. pulled the plug, and the aging Smith moved to the rival Arizona Cardinals.
Smith still added to his career-leading rushing totals, but he averaged 2.8 and 3.5 yards per carry over his final two (mostly regrettable) NFL campaigns.
Brett Favre
If you're looking for a surefire win or loss in terms of whether or not Brett Favre should have left the Green Bay Packers, you won't find it here.
From a numbers perspective, Favre was still quite productive after forcing a trade out of Title Town in 2008 at the age of 39.
Now in New York with the Jets, Favre led Gang Green to an 8-3 start and had the Jets thinking big before an arm injury sent their season off the tracks. Favre rebounded the next year in Minnesota, however, as he enjoyed one of his best seasons in a run to the NFC title game.
Unfortunately, Favre tossed a costly pick in that game, and Minnesota missed out on a shot at a title.
Favre begrudgingly returned one more time in 2010 but saw his consecutive starts streak snapped and was swallowed up in an ugly season that saw him put up just 11 touchdowns to 19 picks.
Joe Montana
Montana will always be remembered as a 49er, and he was easily one of the greatest NFL quarterbacks of all time. But it's impossible to forget how his time in San Francisco ended, when the franchise chose Steve Young over him and traded him to the Kansas City Chiefs.
The man known as "Joe Cool" responded with two pedestrian seasons when you look at his statistics, but he went 17-8 as a starter with KC and helped the Chiefs reach the AFC title game in 1993.
Montana wasn't statistically dominant and didn't go on to win another title, but his transition to his new team went pretty well, overall.
Jerry Rice
Another former Niners great that fared even better was Rice, which is probably pretty easy to realize considering the guy played until he was 42 years old.
That's saying something for a wide receiver, while Rice was pretty effective before dropping off a cliff in his final season.
Rice spent 16 seasons in San Francisco and won three Super Bowls, but he latched on with the Raiders to continue his career at age 39 in 2001.
He was even better there than he was in his final days with the 49ers, as he posted two more 1,000+ yard seasons, scored 18 total touchdowns, and even helped Oakland reach the Super Bowl.
Tim Brown
While changing teams late in his career worked for Rice, it didn't go so well for former Raiders teammate Tim Brown.
Easily one of the best wide receivers in Raiders history, Brown elected to give it a go one last time in Tampa Bay in 2004 after spending his entire 16-year career playing for Al Davis.
That run included over 14,000 receiving yards, over 1,000 receptions, and 99 touchdowns.
Brown probably should have realized the end was near after showing decline the year prior, but he kept it going with the Buccaneers. Things didn't work out as he'd hoped, as he started just five games and averaged 8.3 yards per catch in a forgettable final season.
Cris Carter
The trend here is that great wide receivers don't know when to quit, it seems. There are other big-name wide receivers who dropped off horribly, but few resonate as well as Tim Brown and Cris Carter.
Carter had been showing signs of decline in his final days with the Minnesota Vikings, but he opted to press on, spending his age-37 season with the Miami Dolphins.
After crushing the league to the tune of 1,004 catches and 110 touchdowns in a purple uniform, Carter took his talents to South Beach and logged just eight catches in five regrettable games.
Heck, even Carter admits he shouldn't have played in his final season.
Franco Harris
Remember when Steelers legend Franco Harris played for the Seattle Seahawks? Yeah, me neither.
After winning four titles with Pittsburgh and amassing nearly 12,000 rushing yards, Harris opted to keep it rolling at age 34. He probably had records on the brain, but he lasted just eight games and ran for a paltry 2.5 yards per carry with zero touchdowns.
Harris was a dominant rusher in his prime and was even pretty productive in his final season with the Steelers. But there's no doubt he should have retired in 1983.
Chad Johnson
You can call him Chad Ochocinco if you want, but all I see here is a guy who should have capped his career as a lifetime Bengals star.
That's still how Chad Johnson should be remembered, as he racked up over 10,000 yards and 66 touchdowns in ten years with the Bengals. In fact, he helped make them competitive for a good chunk of his time there, too.
Unfortunately, Johnson played a little too long, as he couldn't adjust to New England's system, and his antics got him axed from the Dolphins. In his final non-Cincy season, he still displayed his speed with 18.4 yards per catch but hauled in just 15 catches in 15 games.
Ed Reed
The dangers of switching teams late in a pro football career stretch to the defensive side of the ball, too.
Ed Reed was a legend with 11 amazing years with the Baltimore Ravens, as he helped deliver two championships and racked up 61 interceptions along the way.
Unfortunately, he moved on after winning his second ring in 2012, spending his final year playing for the Houston Texans and New York Jets. He reeled in three more interceptions, but he wasn't quite the same difference-maker.
That last season wasn't great, and if he could have it back, it's arguable Reed would have retired having only played for Baltimore.
Thurman Thomas
The legendary Bills running back was pivotal in helping Buffalo to a mind-boggling four consecutive trips to the Super Bowl.
Those appearances never resulted in a title, but Thomas was a versatile weapon and racked up over 16,000 total yards and 102 total touchdowns in 12 years in Buffalo.
Thomas did see his role shrink in his final days with the Bills, but instead of seeing the writing on the wall, he moved to the rival Dolphins, where he started zero games and scored just one touchdown.
Johnny Unitas
The story of Johnny U is a cautionary one for any superstar NFL players looking to extend their careers.
I'm looking at you, Mr. Brady.
But really, Unitas is a true NFL icon, and he should have been able to spend his entire career with one team. That was supposed to be the Baltimore Colts, where he played 17 seasons and won two NFL titles and one Super Bowl.
Life wasn't great for Unitas following that Lombardi Trophy win, though, as he started just ten games over his final two seasons. He then moved on to the San Diego Chargers for his final season, where he went 1-3 as a starter before retiring for good.
John Hadl
This time we can start with the Chargers and go the other way. While not on par with Joe Montana or Johnny U, Hadl was still a very good quarterback who put up 244 career passing touchdowns.
The crazy thing is 211 of those came in his 11 seasons with the Bolts, before Hadl moved on. He spent one strong season with the Rams in 1973 at the age of 33, but his career went off the rails after that.
From there, Hadl bounced around to Green Bay and Houston, at one point throwing just six touchdowns against 21 picks in an awful 1975 run with the Packers.
Summary
Obviously, if you played ten years with one team, regardless of position, you probably aged a bit. You can see that pretty easily by the list above.
That could have something to do with some great players regressing, but in some cases, revenge, stubbornness, or the passion for the game outweighed the logic that suggested that player's time was simply up.
Manning, Montana, and Rice are outliers in a conversation that really hasn't been altered by era. There are other cases like Favre's, where the numbers were still solid, and there was even one fantastic year.
But overall, players changing teams late in their career hasn't gone all that well.
Will Tom Brady once again push back against Father Time and make the risk of changing teams a non-issue? Perhaps, and if so, maybe you'll want to bet on the Buccaneers this year.
Whether you back Tampa Bay or not, hit up the top NFL betting sites before placing any wagers, and feel free to bookmark our NFL blog for the latest odds, betting markets, and predictions.
August
Casino of the Month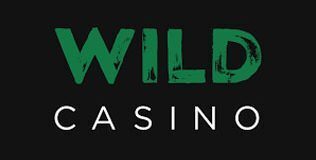 Welcome Bonus
250% up to $5,000