Biggest NFL Odds Changes Ahead of Week 4

Last week's line movement brought on mixed results for bettors.
The Tampa Bay Buccaneers failed to cover after opening the week as underdogs. Moving the point total down on the Colts vs. Titans matchup, and moving it up on the Packers vs. 49ers matchup worked out.
As we look ahead to Week 4, we've already seen noticeable movement in both the spread and point total. Which games did that affect? Let's check them out.
Washington Football Team vs. Falcons Point Spread
For the second straight week, we have a matchup where the favorite flipped from one team to another.
Both the Washington Football Team and Atlanta Falcons are off to rough starts. They both sit at 1-2 with a below-average offense and terrible defense.
With Atlanta hosting this game, they opened as (-1.0) point favorites. Right around 60 percent of people bet on the Falcons.
There wasn't any change in the percentage but the sportsbooks felt like they needed to move the line Monday afternoon.
Monday at 12:07 p.m.- Falcons (-1.0)
Monday at 12:37 p.m.- Pick-Em
Monday at 1:07 p.m.- Washington Football Team (-1.0)
Monday at 4:07 p.m.- Washington Football Team (-1.5)
Despite being the road team, Washington has taken over as the favorite. I can't see a reason for the sudden movement. We saw a fairly even split of bettors on the spread.
Since Washington became the favorites, bettors are beginning to side with them. However, it remains extremely close with 55-60 percent of bettors in their favor.
The only thing I can think of is on paper, Washington is the better team. I know their defense has been a massive letdown but they have the talent to go off at any time. Maybe sportsbooks believe that will happen against a bad Falcons offense.
I mean, we have seen the point total also drop from 49.5 to 48.
When you have a spread this small, it's basically a pick-em. The only way Washington wins without the spread is if they win by one point. There's a chance that happens but it's very small.
For what it's worth, we've seen at least 80 percent of bettors favoring Washington on the moneyline for the last 12 hours.
If Washington's defense can finally play to their potential, they should cover.
Browns vs. Vikings Point Spread
When it comes to potential playoff teams, this may be the most even matchup of the week.
After blowing a late lead in Week 1, the Cleveland Browns have won back-to-back games.
The Minnesota Vikings lost their first two games after a made and missed field goal in the final seconds. They captured their first win last week with an impressive performance against the Seattle Seahawks.
On Sunday night, this game opened as a pick-em. The very next update, 30 minutes later, made the Browns (-1.0) point favorites.
Through Sunday night into Monday morning, about 75 percent of bettors were on the Browns. Because of that, the sportsbooks felt like they needed to make another change. On Monday afternoon, the Browns became (-1.5) point favorites.
That didn't sway bettors; over 80 percent of them sided with Cleveland. The sportsbooks made their final adjustment on Tuesday afternoon.
Cleveland currently sits at (-2.0) favorites, but let's see how the percentage of bettors has changed with each update.
Sunday at 8:07 p.m. (PK): 58 percent (Vikings)
Sunday at 8:37 p.m. (Browns -1.0): 21 percent
Monday at 1:07 p.m. (Browns -1.5): 79 percent
Tuesday at 12:07 p.m. (Browns -2.0): 83 percent
The last update has 85 percent of people favoring the Browns at (-2.0).
When you look at the two teams, I think most would agree the Browns are better. However, the Vikings are a playoff-caliber team and they can beat anyone, especially at home.
Dalvin Cook missed last week's game with an ankle injury and his status for Week 4 is up in the air. Backup running back, Alexander Mattison did an admirable job filling in for Cook.
Last week, the Browns defense was unstoppable. Can they go on the road and replicate their success?
In my mind, this is one of the top games to bet on this week.
Chiefs vs. Eagles Point Spread
Who had the Kansas City Chiefs starting the season 1-2? It's a bit misleading because they held a fourth-quarter lead in both losses before their defense let them down.
The Philadelphia Eagles looked great in Week 1 but their offense has looked nonexistent since.
Even with the slow start, the sportsbooks aren't backing off the Chiefs as big road favorites. They opened as (-6.0) point favorites. Considering almost everyone bet on the Chiefs, I'd say the (-6.0) spread may have been too small.
Philadelphia lost big on Monday night to the Dallas Cowboys. Because of that, the line moved to (-6.5) Tuesday morning.
On Tuesday night, it moved all the way to (-8.0), but it settled at (-7.5) early Tuesday afternoon.
Right now, bettors are all over the Chiefs.
Kansas City Chiefs (-7.5): 93 percent
Philadelphia Eagles (+7.5): 7 percent
I'd say the line movement was a combination of two things. For starters, I think the spread opened too low.
Coming into the season, this matchup had the Super Bowl favorites against a team that had a decent chance of landing the number one pick. Both teams have gone the other way from their projection, but the Chiefs are still a far better team.
Then, you have the Eagles terrible performance on Monday night. Dallas' offense and defense had their way with Philadelphia. Kansas City's offense is just as good as Dallas' if not better.
Last week, Kansas City shot themselves in the foot with multiple turnovers. The week before, the Baltimore Ravens offense had enough firepower to keep up with them. If Philadelphia wants to cover the (+7.5) point spread, they'll have to do one of those things.
The Chiefs defense has been struggling but the Eagles offense will be the worst they've faced all season.
It's going to come down to whether the Eagles defense can force a few turnovers.
Lions vs. Bears Point Total
Unfortunately, not every matchup is going to be exciting. I can't imagine there are a lot of people looking forward to this NFC North game.
The Detroit Lions nearly pulled off a huge upset over the Baltimore Ravens last week. Unfortunately, they fell to 0-3 after Justin Tucker made an NFL record 66-yard field goal.
Justin Fields' first NFL start ended with nine sacks and 67 passing yards. As a result, Chicago Bears were one of Week 3's biggest losers.
With the state of the two offenses, it's not surprising to see the point total open at 44 points. However, it took just two hours for sportsbooks to move that down to 43.5.
Just after noon on Monday, the point total moved down to 42.5. Meanwhile, the movement isn't affecting bettors. We've seen 100 percent of people side with the under. It stayed like that all the way up until Wednesday at 12:37 a.m.
This is where it currently stands.
Over 42.5: 21 percent
Under 42.5: 79 percent
When you look at the state of each offense, it's not hard to see why the point total is so low.
Detroit did put up 33 points in Week 1, but 16 of those came when the game was out of reach. They scored 17 in Week 2, all in the first half. Last week, they mustered just 17 points. Even with the Bears offensive struggles, they still have a lot of talent on the defensive end.
Bears fans were calling for Fields to start but did it make them any better? He looked lost in his first career start. I know they had a tough matchup but he didn't show any signs of potential.
Chicago has yet to score over 20 points in a game this season.
I'd say moving the point total down was the right idea. We have no idea who will start for the Bears on Sunday.
Either way, we'll likely see a low-scoring affair in Chicago.
Cardinals vs. Rams Point Total
We go from potentially the worst matchup of the week to one of the best.
The Arizona Cardinals and Los Angeles Rams are both 3-0 behind a pair of high-flying offenses. Arizona leads the NFL with 34.3 points per game. Los Angeles isn't far behind with 31.7.
With that in mind, bettors probably loved it when the point total opened at 53.5. We typically see the high-scoring games open around 55 points.
When bettors flocked to the over, sportsbooks moved the point total up to 54.5. It stayed that way from Monday morning to early Tuesday afternoon. In that time, 97-98 percent of bettors favored the over.
That resulted in the point total going up to 55. Even with the move, bettors refused to back down.
Over 55 points: 100 percent
Under 55 points: 0 percent
It's not surprising to see the point total this high because of how great each offense is.
Matthew Stafford has brought the Rams back into Super Bowl contention. His nine passing touchdowns trail only Tom Brady. Stafford and Cooper Kupp have established an immediate connection that has them looking like the best QB-WR duo in the league.
Kyler Murray is third in the NFL with 1,005 passing yards. He has seven passing touchdowns along with three rushing touchdowns. The Cardinals dynamic group of pass-catchers has made life a lot easier on Murray.
Both teams possess an elite offense but we can't forget about the defense.
Los Angeles ranks ninth in points allowed, while Arizona ranks 11th. The Rams have allowed 24 points in each of the last two weeks, while the Cardinals watched the Minnesota Vikings offense score 33 points on them in Week 2.
While the talent is there on defense, an elite offense can score on each defense.
It's always risky to take the over when it's so high but I think bettors have the right idea here.
Week 4 NFL Betting Advice
The majority of the movement this week came because of the public. Sportsbooks would much rather have a bet be 50/50 than 90/10. Even with the movement, people didn't back off their bets.
As always, make sure you watch out for injuries that could further affect line movement.
For more Week 4 betting information, check out the following articles.
September
Casino of the Month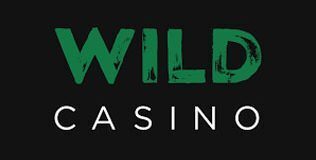 Welcome Bonus
250% up to $5,000