NFL Monday Night Football Betting Preview – Kansas City Chiefs at Denver Broncos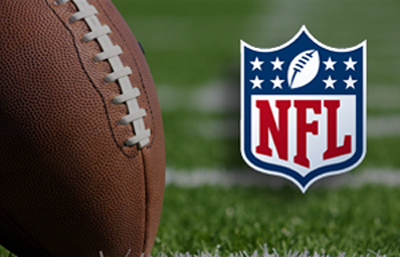 Don't worry; 8:15 pm EST is going to arrive soon enough.
And when it does, expect nothing less than a game filled with incredible acts of athleticism and jaw-dropping highlights. That's what tends to happen when the Kansas City Chiefs take the field, regardless of who is standing in their way.
The great news is that tonight, Andy Reid's high-octane offense will be on full display on Monday Night Football, and we get to watch Patrick Mahomes continue to develop up close and personal.
Anyone who has been following the NFL thus far has seen what the Chiefs QB has been able to accomplish, and it has been pretty remarkable,to say the least.
The big question for bettors tonight is whether or not Denver's pass rush will be able to get to Mahomes in time to slow #15 down. Or will Kansas City's 23-year-old flamethrower remain untouchable and continue picking defenses apart?
Well, I'm happy to give you my theory.
My plan is to break the matchup down and offer my perspective on how I envision tonight's contest playing out. Of course, I'll leave you with my best betting recommendation for tonight's AFC West clash on MNF, but I want to give you some solid analysis behind it.
I'll start by elaborating on each team individually, which will help set the tone for what this evening's battle should look like. Considering the Chiefs have been red-hot, and they are the favorites, I'll start with them.

Kansas City Chiefs
It's funny to think that about a month ago when the season was starting, people around the league were questioning Patrick Mahomes and his ability to lead a football team. Given the success and consistency sustained by Alex Smith, it was somewhat understandable that some assumed Kansas City would endure some growing pains early on.
Well, if this is what "growing pains" are all about, then I'll take some right now! In fact, I think the other 31 NFL franchises would be happy to experience them as well because no team in the AFC has looked remotely close to as powerful as the Chiefs in the early going.
Through 3 games, they have yet to score less than 38 points, in large part thanks to Mahomes' video-game-like numbers. I mean, completing 66.7% of passes and averaging 295 yards through the air are terrific, but it's not like we haven't seen those kinds of stats before.
What we have never seen in the history of the NFL is a player throw 13 touchdown passes through the first three weeks of the year.
That had never been done, until now. Plus, the kid has yet to throw a pick.
Since the keys of the Chiefs' offense were handed over to Patrick, this team has been in the fast lane blazing toward success, utterly demoralizing their opponents in the process.
It's one thing to have a guy playing quarterback who has an absolute cannon of an arm. And it's awesome to have an offensive guru like Andy Reid calling the plays.
But when you take into account the plethora of speed and talent that surrounds Mahomes on offense, you begin to realize how this is all coming together.
For starters, Tyreek Hill is no longer an "up-and-coming" wideout in this league. "The Freak" has unequivocally arrived and is putting the league on notice with his uncanny ability to make big play after big play.
Sammy Watkins has fit in nicely as the #2 WR for Reid and this offense, and Chris Conley has shown that he can be a factor in the red zone. Now add in Travis Kelce's prowess at the tight end position, and you are looking at a pretty sweet supporting cast.
If there are any question marks for the fans in Arrowhead, it's undoubtedly on the defensive side of the ball.
Safety Eric Berry has yet to suit up this season as he nurses a sore heel, and linebacker Dee Ford will be dealing with a groin issue that will almost certainly keep him from being at 100% tonight. For a unit that lacks a steady pass rush and reliable playmakers, it's a good thing this offense puts up a boatload of points.
Hopefully, defensive coordinator Bob Sutton can start cleaning things up because this team's aspirations are nothing short of Super Bowl victory.
Denver Broncos
Now it's time to flip the switch and discuss the home team.
The Denver Broncos are actually in a decent position, sitting at 2-1 and just a game out in their division. In fact, they're a home win away from being 3-1 and tied atop the AFC West with the aforementioned Chiefs.
The problem is that in order to get there, they have to find out a way to contain Patrick Mahomes, which nobody has been able to do up to this point.
When I look at Denver's roster and break it down from top to bottom, it actually appears to have been built fairly well with certain strategies in mind. Drafting Bradley Chubb to play alongside Von Miller was orchestrated in hopes of creating the best 1-2 punch of pass rushers in the league, and only time will tell if that pans out.
Despite seeing Aqib Talib walk out of the building, the Broncos still have a shutdown corner in Chris Harris. The problem here is that this Kansas City offense is unlike anything that Denver has faced.
Vance Joseph's club has yet to go up against an offense with this much firepower all around, and they already let Derek Carr complete 29/32 passes on this field in Week 2. Guys in the secondary like Bradley Roby and Justin Simmons are going to have to pick up their intensity or else the back end of this defense will keep getting torched on a weekly basis.
If Derek Carr and Joe Flacco can find success against Denver, just think what KC can do to them when firing on all cylinders.
What would be a big help is if a combination of Royce Freeman and Phillip Lindsay can get something going on the ground for the Denver offense.That way, they can keep Mahomes and the Chiefs O off the field.
Lindsay has been a pleasant surprise, but an immature move on his part led to an ejection early in their Week 3 game versus Baltimore. Fortunately, Freeman was able to pick up the slack nicely, carrying 13 times for 53 yards and a score. The former University of Oregon product should be able to find holes in Kansas City's defense tonight, as should Lindsay, the undrafted rookie out of Colorado.
But it will still likely come down to if Broncos QB Case Keenum is up to the task.
Demaryius Thomas and Emmanuel Sanders should be able to create separation and get open downfield, and Case should be able to deliver the ball on time. But Keenum's 61.1% completion percentage and ugly 3/5 TD/INT ratio are both going to have to start trending up, or else Denver will start getting exposed.
Tonight's Matchup
When: Monday 10/1, 8:15 pm EST
Where: Mile High Stadium, Denver, CO
Spread: Chiefs (-4) -110, Broncos (+4) -110
Total: Over 54 -107, Under 54 -113
If the Chiefs want to start separating themselves in the AFC West, a road win tonight at the second-place Broncos would go a long way.
You probably didn't need me to remind you how explosive Kansas City's offense has been, but I did anyway.
It's natural to imagine that Patrick Mahomes ultimately regresses- I mean, he has to throw an interception eventually, right? And one could make the case that traveling to a hostile environment like Denver to play a divisional foe is the perfect recipe needed to create a formula to slow this dude down.
I get all that.
But what I cannot deny is what is happening in between the sidelines each time that Mahomes marches out onto the field. Something tells me that he'll be able to escape defenders while being agile in the pocket and will continue to make impressive throw after impressive throw.
Kind of like the one you see here.
I suspect that Denver's crowd will be behind them and that the Broncos will have their juices flowing. But none of that is going to matter if the Chiefs play like they have been playing.
The line opened at Chiefs -5, and while it's held firm at some sites, others have shifted it to 4.5 and even 4 in some spots.
For example, BetOnline.ag has Kansas City listed as a 4-point favorite, although who knows where it lands once all the sharp money comes in and we get closer to game time.
I'm not going to touch the over/under because I'm still not sold on how good or bad the Denver offense will be this season. They've looked brilliant in stretches while appearing completely stagnant in others, so the jury is still out.
What I do know is that Kansas City is scoring points at an incredible clip right now, and I don't see the Broncos figuring out a way to keep it close enough to make Chiefs fans sweat.
I'm picking Kansas City to keep trucking along while John Elway ends the night scratching his head in disappointment.
Final Thoughts
Week 4 in the NFL is almost in the books, but there is still one more game to be played.
I'm not sure if we'll have the pleasure of having the best game saved for last, but I can assure you that I'll be glued to the television screen to find out. Quite frankly, with the way that Patrick Mahomes has taken the league by storm, I have a funny feeling that I won't be the only individual planted on their sofa watching some football this evening.
It'll be hard to keep this pace up, and it's probably downright impossible. Averaging more than 39 points per game can't last forever.
But the way this Kansas City train is moving along right now, I'd be crazy to want to get off at the next stop. I'm going to ride this thing out until there's no more steam in the engine, and I suggest you do the same thing, too!