NFL Futures and Props to Bet on Before the 2020 NFL Draft Arrives

The 2020 NFL Draft is insanely popular right now. It isn't here yet, but it's all anyone is talking about.
Well, that and the Michael Jordan documentary.
But eventually, you'll be spending most of your time this week trying to predict the picks in the NFL Draft, whether it's due to general interest or because you're trying to make money at the top 2020 NFL Draft sportsbooks.
That's all totally understandable (and worth doing), but there's also incentive to bet on the NFL in other capacities. As in, there are a bunch of NFL props and future bets that may be worth attacking right now.
What happens in the 2020 NFL Draft could render some props obsolete or at least alter them greatly. That could be in the way of odds changing or bets being removed from the top sportsbooks.
Whatever the case, there are some fantastic NFL futures you may want to target as soon as possible.
Here are 5 pre-NFL Draft futures and props you need to bet on now.
Who Will Win Super Bowl 55?
Betting on the Super Bowl is one of the best NFL futures you can ever go after. This isn't a wager that will go away at any point, but it certainly will be changed in terms of betting odds and who you'll want to wager on.
Kansas City (+600) is the logical favorite to win again in 2021, while there is a ton of value to be had with this bet. Of course, depending on how things shake out in this year's draft, some teams may make up some ground and become more appealing bets.
For a more detailed look at this prop, check out my Super Bowl 2021 betting breakdown.
NFL Division Winner Betting
You can freely bet on all eight NFL divisions, and the best NFL sportsbooks like BetOnline currently have odds for all 32 teams.
There is a lot of value across the board, and our top NFL writers will dive into each division in short order. With tight races in some spots and crazy value in others, this NFL betting market is a great one to try to exploit before every team tries adding impact players.
Just look at 2019. Nick Bosa provided a huge pass rushing boost to the 49ers, Kyler Murray made the Cardinals better, and Josh Jacobs nearly nudged the Raiders into the playoffs.
Rookies don't guarantee anything, but impact talents and/or great draft classes can turn solid teams into title threats and help bad teams make pushes for the playoffs (or even their division).
NFL Team Win Totals
This is probably the big one for me, as a lot of bad teams are about to get a heck of a lot better in the 2020 NFL Draft.
Even the Cincinnati Bengals, who went 2-14 a year ago, could be markedly better simply by adding likely top pick Joe Burrow. Mel Kiper even defended Cincinnati, so it's not like Burrow is destined to fail in 2020 for sure.
Should Cincy enjoy a successful draft beyond the LSU passer, it's quite possible they could jump to 6-10 or even better.
That logic might have them hitting the Over on their win total bet (5.5 wins at SportsBetting.ag), but they aren't the only team you could exploit when it comes to win total odds.
Carolina, Detroit, Jacksonville, Miami, Washington, and the New York Giants all have win totals at 6.5 or lower. If you believe teams can top those marks as they stand, you better believe adding more talent via the draft will only strengthen that bet.
You can also apply this logic to teams that are perceived to be markedly better but have arguably low win totals. In addition, you can bet the Under for egregious win totals (four teams have an over/under at 10 or higher).
Of course, waiting to bet on NFL win totals until after the draft could see pricing shift. It could cost you an easy wager.
Betting on NFL Playoff Teams
You can take it a step further and bet on which NFL teams make the playoffs. Sometimes win totals don't offer enough bang for your buck or the actual over/under number is too dicey to gauge.
But records aside, you usually have a pretty good idea as to which teams can crack the postseason. Of course, bettors do need to keep in mind that the NFL will be pushing to 14 total teams in the playoffs this year.
That does force you to account for one more team making the tournament from both conferences, which could give a boost to some would-be fringe teams.
There is some very advantageous pricing when you look at this, depending on which teams you deem capable of taking that next step. Arizona and Atlanta are two teams priced at +210 or more that aren't viewed as reliable playoff threats but could end up surprising.
It could even work the other way, as the Patriots are down Tom Brady and are favored to make the playoffs.
How you bet on this market is up to you, but teams having good or bad drafts could alter the pricing quite a bit.
NFL MVP Prediction and Player Futures
The actual possibilities here are endless, so I'll mostly reference the NFL MVP award and move along.
Lamar Jackson won it last year, and Patrick Mahomes won it the year prior. I don't know if a lot of people saw either coming prior to their respective seasons starting, so eyeing some type of value bet in some capacity makes a lot of sense.
One of my favorite 2020 NFL MVP sleepers is Kyler Murray, but since I looked at him and other NFL MVP value bets back in February, the pricing has changed remarkably.
The need to look at this market and perhaps even place a bet prior to the draft is more about time passing in general. I highly doubt any rookie will directly impact NFL MVP odds too much, but the more time goes by, the worse some advantageous prices can get.
Summary
Of course, there is also the 2020 NFL Draft itself, but as it comes and goes, you're going to realize there are a ton of NFL betting markets that could be impacted.
It's very possible some will be changed for the better, but a lot of NFL betting sites are mostly focused on draft props. The second the NFL Draft is gone, these other wagers will become much more pressing, and the pricing will be absurdly focused.
Your opportunity to take advantage of premium value is now, just before the 2020 NFL Draft begins.
More than anything, though, this is a good time to reflect on all of the fun NFL wagers available to us. Pro football will hopefully be back with a normal season in August (unlike some sports), and ideally, bettors can cash in on it in a lot of different ways.
For assistance via updated odds and NFL predictions every step of the way, hit up our NFL betting HQ.
AUGUST
Casino of the Month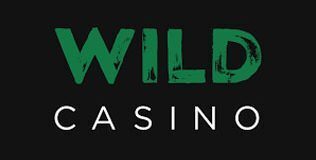 Welcome Bonus
250% up to $5,000
Read Review
Visit Site