NFL Futures: Predicting Alex Smith's Team For 2018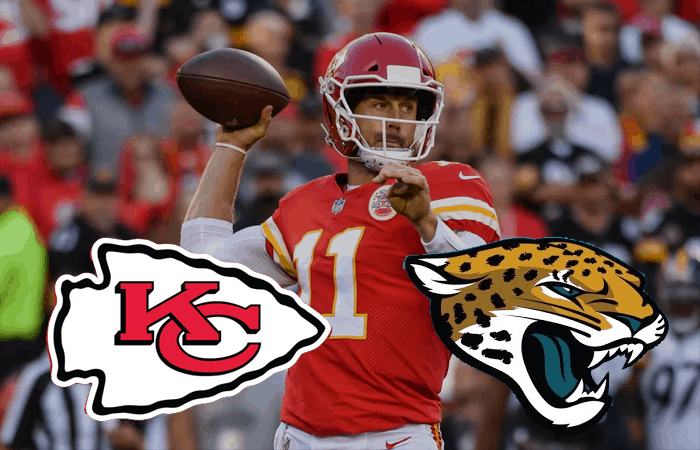 All odds that are referenced in this article were taken from Bovada at 1:29 pm CT on 1/11/2018. These odds may have changed since the time of this writing.
It's crazy what can happen in one year. Formerly known as nothing more than a decent game-manager, Alex Smith dramatically boosted his NFL stock starting with an epic slaying of the New England Patriots in week one of the 2017 NFL season.
From there, Smith took more chances down the field than ever and wrapped up a career-best year with highs in passing yardage (4,042), passing touchdowns (26), completions (341) and helped the Chiefs win the AFC West and reach the playoffs.
Smith also tossed just five interceptions on the year, matched a career high (8.0) in yards per attempt and completed nearly 68% of his passes.
Despite a rough patch in the middle of the year, Smith was a big reason why the Chiefs were so dangerous on offense in 2017 and even had KC on it's way to a big wild-card playoff win last week.
On His Way Out
Horrible game management again doomed the Chiefs and even though it's not necessarily deserving, the writing on the wall suggests the aging Smith isn't long for Kansas City.
The selection of Texas Tech phenom Patrick Mahomes in the 2017 NFL Draft is a huge reason why, while the Chiefs have yet to really move the needle during the playoffs with Smith leading the charge.
It's arguable it hasn't been Smith's fault, but all signs point to the team passing the torch to Mahomes in 2018. Needless to say, there isn't likely to be much room on the roster for a soon-to-be 34-year old passer that is due over $14.5 million next season.
Next Stop?
The Chiefs probably don't have much use for Smith at this point. He's literally what has made them so good for the past few years, but with little momentum, it does make sense to transition to the younger arm that may possess more long-term upside.
With that being the case, a trade or release makes a lot of sense in the coming months. The big question, then, is precisely where Alex Smith could play in 2018.
There are a long line of teams that need help under center, but Bovada already has the most logical grouping, along with their respective odds to land the veteran gunslinger:
Kansas City Chiefs (+200)
Cleveland Browns (+400)
Arizona Cardinals (+450)
Buffalo Bills (+500)
Jacksonville Jaguars (+550)
Denver Broncos (+750)
New York Jets (+900)
New York Giants (+1200)
Washington Redskins (+1200)
This is a very interesting list and it virtually includes all of the realistic options. San Francisco is the lone outlier in the event they don't land either Jimmy Garoppolo or Kirk Cousins, but a return to the Niners would still feel like a reach.
Kansas City leads the way, but the Chiefs were already apparently open to an Alex Smith trade even before their wild card collapse. It remains to be seen what head coach Andy Reid prefers, but the future may be now and it comes in the name of Patrick Mahomes.
With that being said, not every team listed here feels like a fit.
The Giants should hold onto Eli Manning and he's only two years older than Smith. They're at the same talent level at this point, too, while if anything, the G-Men are in need of a long-term answer at quarterback, rather than a pivot to a different stop-gap.
The same is the case for Washington, as they can still keep Kirk Cousins if they finally decide he's their guy. Whether that's another one-year deal or a long-term contract, Cousins is their first order of business and it's not like Smith would be some huge upgrade over him, either.
Rebuilding Efforts
If a deal or signing is up to Smith, I have to think bettors can rule out the bad teams on this list. Literally, nobody wants to be Cleveland's quarterback right now, while playing for the Jets doesn't sound too promising, either.
Cleveland is going to attack youth in the draft again, too. They hold the #1 pick in the 2018 NFL Draft and will almost certainly use it on a signal caller. If not, perhaps they'll use the 4th overall pick to finally get themselves a competent quarterback.
Insert a fresh rookie passer on a roster with Deshone Kizer already in existence, and there simply isn't room for an aging quarterback like Smith.
New York doesn't have much incentive to mortgage their future for Smith by trade or signing, either. If anything, they'll just keep Josh McCown in a similar role and aim high with the #6 pick in this year's draft.
Ultimately, both the Browns and Jets need help under center, but targeting Smith would feel like a misstep and I doubt he'd be over the moon to go to either city.
Fringe Options
Buffalo and Denver are fringe options that are somewhere in between rebuilds and competing for a title. Both teams defend well and have the makings of a solid, balanced offense. They also both happen to lack reliability from their quarterback room.
Tyrod Taylor is almost certainly done in Buffalo and Nathan Peterman looked lost in limited action, so the Bills may be back to the drawing board at quarterback. Smith would be a perfect fit, as he can manage games better than Taylor, offers a similar dual-threat ability and is a much more stable presence inside the pocket.
Anything is better than what Denver currently has, as well. Things had gotten so bad that they went back to one-time pariah Brock Osweiler and for the moment their options are limited beyond him with just Paxton Lynch and Trevor Siemian to turn to.
The Broncos know what they have in these guys, and sadly, it's not much. Smith would give them a veteran stop-gap to lead an underrated offense and a still elite defense back to the playoffs.
In addition, Denver could make a splash with a franchise passer at #5 overall and Smith's presence could allow for a slow and steady progression. The big problem with these two options is Smith might not love the idea of going to the Bills and Kansas City almost certainly wouldn't make a deal with Denver.
If released, however, the Broncos would be more appealing to Smith than possibly any other team.
Not only would he take over a talented team that won a title three seasons ago, but he'd also get a shot at revenge in the same division as KC.
Jacksonville Bound?
Of course, trade or not, there could be more palatable options if Smith truly wants to compete for a championship.
The Arizona Cardinals just lost both Bruce Arians and Carson Palmer to retirement, but were in the NFC title game three seasons ago and seems to be built for a deep playoff run.
The only thing the Cardinals are missing at the moment is a reliable passer. With Drew Stanton and Blaine Gabbert looking to be their best bets, they would have to be interested in landing a steady arm like Smith. Going back to the NFC and facing a 49ers team that drafted him into the league in the first place wouldn't be too bad, either.
All of these options have their arguments, but the one that takes the cake is Jacksonville. Tom Coughlin has overseen a complete turnaround and the Jaguars are viable title threats due to a strong running game and what is arguably the best defense in the league.
Jacksonville sees little resistance from a poor AFC South division, while they're actually loaded with offensive talent. The best part is Smith wouldn't have to carry this team on his shoulders; he'd just have to be a hair better than the inept Blake Bortles.
Much may ride on how far the Jags can go in this year's playoffs yet, but after seeing Bortles put up paltry 87 passing yards in a tight 10-3 win over the Bills last week, it's clear his days could be numbered.
Should the Jags get bounced this weekend and Bortles be even partially to blame, the Jaguars would be making a mistake if they didn't finally make a move to land an upgrade. Smith wouldn't be a long-term fix, but he absolutely would be a more stable presence under center.
Just like that, Smith would get a team with true title aspirations, while the Jags would cover up their lone blemish on their roster.
Things need to be sorted out yet. The playoffs need to play out, Kansas City needs to decide what they want to do and Smith probably has some sort of say in this matter. However, in terms of betting value, need and logic, I like the Jaguars as Smith's top destination for 2018.
Pick: Jacksonville Jaguars (+550)
September
Casino of the Month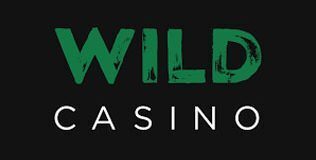 Welcome Bonus
250% up to $5,000