NFL Draft Talk – No Chance Kenneth Murray Slips Out of the First Round in 2020

Is Oklahoma's Kenneth Murray destined to be a first-round draft pick?
According to Noah Davis' first-round mock draft with predictions, it sure looks like it. On the other hand, nfl.com released a mock draft of round one on March 31st, and Kenneth's name was nowhere to be found.
The way I see it, it's hard to picture even a single scenario in which a physical specimen like Murray could last into the second round. I'll admit that Clemson's Isaiah Simmons is in a class by himself when it comes to this year's rookie linebackers, but Murray looks right on par with Patrick Queen and is in the mix to be the second LB to come off the board.
With that in mind, I'll give you 4 reasons why Kenneth Murray will be a first-round NFL Draft pick in 2020.
Multiple Teams in Need of an Inside Linebacker
It goes without saying that all NFL teams would love to have an explosive linebacker with a glowing skillset on their roster. But when you look closer at the franchises that are in desperate need of Kenneth's position and where they're picking in the draft, it all starts to come together.
For example, the Raiders have been linked to having serious interest Murray, and they currently own the 12th and 19th pick.
Of the Saints team needs that stand out the most, a ferocious young linebacker is at the top of the list. New Orleans picking at #24 is a very likely landing spot for Murray if he were to slip past the first 23 picks.
Finally, if Kenneth somehow slid all the way down to #28, I have to imagine that Eric DeCosta and the Ravens would gobble him up in a second. Patrick Onwuasor was the leading tackler among all Baltimore LBs in 2019, and he's now with the Jets.
On top of that, Murray would be a perfect fit for Don Martindale's 3-4 scheme. Although John Harbaugh's defense was bolstered in free agency with the addition of Calais Campbell and Derek Wolfe, they're still are searching for a stud in the middle level.
Outstanding Measurables
Whether you study Kenneth Murray's 4.52-second 40-yard dash or his 129" broad jump, his measurables all jump off the page. When Murray posted a 38" vertical jump to go along with 21 reps on the bench press at the combine, all it did was confirm what most of us already knew.
This dude's an absolute beast.
The Texas native stands 6'2" and weighs 241 pounds, yet he still runs as fast as some of the wide receivers in this draft.
He's long enough to roam around and cover tight ends in the middle of the field, but he's also strong enough to penetrate gaps and wreak havoc in the backfield. Not only is Kenneth extremely versatile, but he's got massive range and will punish ball carriers with his brute strength.
Offensive lineman and/or tight ends better try and put a body on this kid, or else Murray is going to dominate just like he did in college.
Incredible Production
Starting every game and garnering Freshman All-American Honors during his first year at Oklahoma set the tone for what came next. As a sophomore in 2018, Murray racked up 155 tackles (third-most in the FBS), which included 12.5 tackles for loss (TFL).
Kenneth continued to terrorize the opposition with 102 tackles as a junior, highlighted by 17 TFL and four pass deflections. A little math tells us we're talking about 257 tackles during his final two seasons in Norman. Plus, his motor never turns off.
Middle linebackers in the National Football League need to be dependable, and they need to be productive. Given how Murray checks these boxes with flying colors, I'd call these justifiable reasons why Kenneth Murray will be a first-round pick.
Check the NFL Draft Props
If you aren't convinced by now that Kenneth Murray will be a first-round pick, have a peek at the draft props at the top-ranked NFL betting sites.
The line for "which pick will Kenneth Murray be drafted" is set at 19.5. In fact, you can latch onto Murray being selected by the time pick #20 is on the clock at +110. If you think the Raiders are seriously interested, you may want to head to BetOnline right now and lock this number in.
Recap
Trying to argue that Kenneth Murray will be a first-round pick is far from going out on a limb. There are too many teams picking between 12 and 28 that need an inside linebacker. There's no denying his remarkable production or the fact that's he's insanely durable.
He's got all the tools to be a dictating force in the middle level of any defense, and the best NFL sportsbooks online predict he'll be a first-round selection.
If those arguments aren't enough to coax you into believing that Kenneth Murray will be a first-round pick, then it's a darn good thing I never became a car salesman!
August
Casino of the Month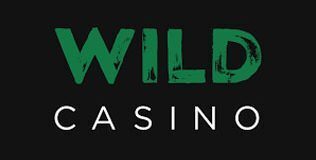 Welcome Bonus
250% up to $5,000