When NFL Draft Day Goes Wrong – 9 of the Worst Draft Day Trades Ever Made
Draft day trades can get pretty convoluted. It isn't as simple as offering one player for another or two lower draft picks for a round-one pick.
Sometimes, it can involve lengthy strategizing and negotiating from team to team to team, assessing contracts and potential, and often just taking giant leaps of faith.
Sometimes a trade becomes a glittering triumph, such as when the Patriots acquired Randy Moss. Sometimes a trade is considered a total disaster, such as that same Randy Moss exchange seen from Oakland's perspective, the team that let him go.
Just like how every season, every play, every rookie is ultimately a big unknown, every trade is a hope for the best while preparing (as best one can) for the worst.
These draft day trades left franchises hurting, others embarrassed, and still others just totally flabbergasted, while simultaneously costing teams millions in the process, making these 9 of the worst draft day trades in NFL history.
Robert Griffin III, QB
Drafted by the Washington Redskins in 2012
This Japanese-born quarterback was the second pick overall. He came out of Baylor having thrown for more than 10,000 yards and winning the Heisman. At the time, it made sense that the Redskins would trade three first-round picks and one second-round pick to the Rams (who were in St. Louis at the time).
He did well, even being named Offensive Player of the Week, until his body started to undermine him. He was injured in week 14, and Kirk Cousins had to step in. By the end of the season, instead of attending the Pro Bowl to which he'd been selected, he was nursing ACL and other injuries and was replaced by Drew Brees in the game.
He later suffered ankle damage and a concussion. When he was healthy, his play alternated between noteworthy and lackluster. The Redskins were only able to benefit from Griffin's on-field presence for three seasons before he was released from the team.
You don't always get what you pay for.
Ki-Jana Carter, RB
Drafted by the Cincinnati Bengals in 1995
Forget standard foul language; it's just as much a feature of the gridiron as the water cooler. The ultimate dirty word in football is "injury." One twisted ankle can cost a team a game, a broken bone can cost a team a season, and a habit of injury will wring millions from a team and cost a player his career.
Enter Ki-Jana Carter.
Ki-Jana was an All-American at Penn State, and expectations were high when he entered the NFL draft. The Bengals sorely needed a solid running back.
So the Bengals traded a couple of picks to the Carolina Panthers so they could get their orange and black colors onto Ki-Jana. They took him as the number one overall pick, paying him a $7 million signing bonus on a $19 million contract. It was the most any rookie had ever received.
At training camp, Carter impressed his teammates. Reportedly, he was fast, despite his big size, seeming to float and dart, rather than lumber and power through plays.
The typical running back averages four to four and a half yards per carry. Before bad luck set in, Ki-Jana Carter was averaging an astonishing eight yards a carry. The Bengals were rubbing their hands with glee, anticipating a killer season.
However, before Carter ever played a regular season game with the Bengals, he tore a knee ligament in a pre-season match and didn't get onto the field at all for the entire regular season. Not a great rookie year. Could be the worst of all time.
Two years later, he tore a rotator cuff. The year after that, he broke his wrist, and the year after that, he damaged his kneecap.
In his time with the Bengals, who had paid so dearly for Carter, he scored 16 touchdowns. He only played in four games during the final two years with the team.
Carter was traded to the Redskins and then bounced to the Saints before retiring from football.
Tim Tebow, QB
Drafted by the Denver Broncos in 2010
Tebow is like that person who shows up at a party early, pounds cocktails, dances and flirts for about an hour, and then passes out on the couch at 9:45. His rookie season had Tebow seeing very little on-field action, but in his second year with the team, he took them to the postseason.
The team likely didn't spend any time in that second year regretting his $10 million-ish dollar contract.
Before Tebow, the Broncos were in QB limbo. The ones they had were…okay. They were winning just enough games in a season to not classify them as a losing team but not doing so well that they could just keep on using the arms they had.
So they decided to trade up to score a solid quarterback in the 2010 draft. Enter the Heisman winner, Tim Tebow. His combine numbers weren't that noteworthy, unlike these combine-to-NFL successes, but he was still a top draft prospect.
Denver traded several lower-round picks to the Ravens to grab Tebow in the first round at 25th pick overall. The Ravens didn't suffer from this trade; a couple of those lower-round picks that Baltimore grabbed helped the team to the Super Bowl.
Whereas Tebow, despite getting Denver into the postseason in his second year with the team, showed a lack of passing skill that concerned the team. When he could run, he ran. But from the pocket, he lost momentum, offensive plans crumbled, and the team suffered.
So here is Tebow, after a tough postseason loss to the New England Patriots, thinking he's going to be serving a long term as the Denver Broncos quarterback. Tebow is not an all-rounder, not a versatile QB, but he got them into the playoffs, didn't he? Oh, if only Peyton Manning didn't suddenly show up on the scene as a free agent.
With hardly a blink, Denver signed Manning and told Tebow, "Here's your ticket to New York. You're a Jet now."
Tebow was very open about the strength and vigor of his Christian beliefs. He developed a large faith-based following as a result. If he chose to leverage this into some kind of religious vocation, I believe he would do very well.
However, he has been, and continues to be, unfocused. Within just a handful of years, he spent time on the rosters of the Broncos, the Jets, the Patriots, and the Eagles.
Then, switching to baseball, he signed with the Mets and played with a farm team, injured his elbow, moved to a AAA team, injured a finger, and we're now waiting to see what's next.
Trent Richardson, RB
Drafted by the Cleveland Browns in 2012
Scouts said, "Watch this guy. He's the best running back we've seen in years." The Browns listened and traded up to grab this third pick overall.
Above, I noted that most running backs average four to four and a half yards per carry and that running back Ki-Jana Carter was a standout at eight yards a carry.
Well, Trent Richardson was also notable for his average yards per carry, but not in a good way. He managed to make slightly more than three yards per carry, a pretty sorry performance for such a highly anticipated draft choice.
Trent had a great career with Alabama's Crimson Tide. If you like to bet on football, anyone coming off the 'Bama roster with such high regard deserves to be followed into his NFL career. But between college and the big leagues, there are a few months in which things can go downhill, fast.
Richardson had two knee surgeries on a meniscus tear in the time between the end of his college career and the beginning of his rookie season. His speed and agility diminished, and his weight increased.
He came into his first season with the Browns with this baggage and the mental strain that any injury and recovery would naturally cause in a young player about to enter the NFL.
The Browns gave Richardson a $13 million signing bonus in addition to a guaranteed $20 million contract. He held it together in the 2012 season but was traded in 2013 to Indianapolis.
Fans were shocked by the trade; drafting Trent onto the team in the first place was big news—and big money. But he hadn't justified the hype, so why hang onto him, hoping against hope things would just get better?
Richardson's time with the Colts was just as short as with the Browns, and his football career flickered out like a matchstick in a rain shower.
Ryan Leaf, QB
Drafted by San Diego Chargers in 1998
There were two quarterbacks in the top two spots at the draft, Peyton Manning and this guy. Needless to say, the Chargers did not get Manning. But they did trade up so that they could get their hands on Ryan Leaf.
San Diego needed a quarterback. They thought Leaf, fresh out of Washington State and a Heisman finalist, was going to fit right in and help to bolster the team for (hopefully) many years into the future.
The Chargers traded their number three pick plus a future first-round pick to get the right to choose Leaf at number two. When he was chosen, Leaf told the world he was anticipating a long career and multiple Super Bowl appearances. A grand vision, but it just wasn't to be.
Leaf shuddered and fluttered in the strong wind that is professional football. As a rookie, he played hooky. When he showed up, he fumbled the ball when he wasn't tossing interceptions.
Yes, the Chargers won a few games, but they weren't Charging ahead by any means. More like "barely keeping up."
Leaf only threw a couple of TDs in that first season and was more famous for abusing reporters than for any significant on-field performance. I'm not saying I'd do any better; that type of pressure and scrutiny would crush He-Man more quickly than anything devised by Skeletor.
But it does mean that he was pulled out of his starting position and that the Chargers looked like they were going to have to eat the millions they'd paid out to Leaf as a signing bonus plus any guaranteed monies on his contract. They released Leaf after his second season with the team ended with the same amount of dashed hopes and disappointment as the first.
Leaf tried to find success with the Bucs and Cowboys, but injury prevented any solid performance, and he bowed out of the game.
John Hadl, QB
Acquired by Green Bay Packers in 1975
Hadl was no spring chicken when the Packers maneuvered to bring him on board. Hadl had already been playing for more than a decade when the Packers traded picks from the first, second, and third rounds to the Los Angeles Rams to get their hands on him.
The QB the Packers had used the previous season delivered such poor performance that even a crapshoot had to net something better, or so the team thought. Thus, they wrested Hadl from LA using a whole lot of bargaining chips.
It seemed to make sense. Hadl was a league standout passer in the mid to late '60s. That wouldn't mean much a decade later except for the fact that just two seasons previously, Hadl had taken LA to the playoffs and had garnered respect throughout the league.
It's true that Hadl's 1974 season was rife with mediocrity, but that did not deter Green Bay from giving away the farm to obtain the veteran QB.
Unfortunately, Hadl did not gel with the Packers. The number of touchdowns he brought Green Bay were in the single digits. Hadl played only two seasons with Green Bay before moving on to the Houston Oilers for a short while and then turning to coaching.
On the other side of the coin, the draft picks that the Rams received in exchange for Hadl boosted the team right into a Super Bowl appearance. You just never know.
Randy Moss, WR
Acquired by New England Patriots in 2007
Most people consider this one of the worst draft day trades in history because Moss went on to become a superstar with the Patriots. There is a mistaken belief that if Oakland had held on to Moss, they would have been the beneficiaries of his subsequent rise to the top.
However, they forget that Moss was truly unhappy in Oakland. His attitude was bad when he played for the Raiders, and he was known more for his complaining than his play.
Thus, if Oakland had held on to Moss, there's no guarantee that Moss would have or could have done with the Raiders what he was able to do with the Pats. Happy players are better players. For whatever reason, Moss and Brady and the rest of the gang clicked in a way that Moss couldn't do on the West Coast. The rest is history.
Ricky Williams, RB
Drafted by the New Orleans Saints in 1999
Iron Mike Ditka was coaching the Saints at the time, and they badly needed something to revamp a flailing and failing team. Ditka wanted Williams, so he gave away every single draft selection for that year in order to get him. Williams signed when the team offered him close to $70 million in salary incentives.
In college at UTA, Williams had broken the NCAA rushing yardage record and won the Heisman. You can't blame Ditka for having high hopes for Ricky. But as we've learned through the years, even the Heisman is not a failsafe indicator of professional success.
The previous year, in 1998, the Saints had a dismal 6-10 season. In 1999, Williams' rookie year, the team recorded a shocking 3-13 season. As bad as six wins in a season is, in '99, they only won half that amount.
Because the Saints did not show any improvement in 1999, Ditka was fired, as well as the team's GM and the entirety of the coaching staff. Williams only lasted a couple more seasons with New Orleans before making his way to Miami.
Jerry Rice, WR
Drafted by the San Francisco 49ers in 1985
As anyone who follows the Patriots knows, the team doesn't always make the best decisions.
But trading away Jerry Rice may be New England's worst decision to date, in the six decades the Pats have been around.
The 49ers had just won the Super Bowl, so in NFL tradition, they had to pick last of all the teams at the 1985 draft. Well, San Francisco coach Bill Walsh wasn't having any of that nonsense, defending champs or no.
Walsh had no interest in taking any time off to savor his win at the Big Game but was already working to make his team better than ever. He has since justified the decision by noting that "When you're on top, you have the leeway to be very bold."
Walsh discovered that the Patriots would give up their chance to get Rice in exchange for a whole passel of lower picks. It was a day that San Francisco fans would consider one of the best in history, but which New England would bitterly regret.
Rice went on to create a nearly unassailable offense with Joe Montana. Rice would help take San Francisco to three Super Bowl victories, and he was the league's leader in receiving yards six times.
Rice had a long and fabulous fifteen-year stint with the 49ers before going on to play with the Raiders and the Seahawks. Nearly two decades of superb skill and health on the field is more than any coach can ever hope for.
Draft Day Fails
I am a sportswriter. As such, I have written this article with all of the smug certainty of hindsight and while dealing with the reality of not having ever made a multi-million-dollar draft day decision in front of the entire football world.
I don't think these coaches were unintelligent, blind to the obvious, or less than committed to their franchise. I think they were bold strategists who leveraged every iota of experience and intuition and available statistics to make the best decision for their men.
If the trade failed, and failed big, it's because the team tried, and tried big. I have nothing but respect for people who play for giant stakes.
I write about these draft trade fails to highlight the inherent vagaries that life presents, juxtaposed with the implication that no amount of money can take away the element of chance.
To the Patriots who gave up Jerry Rice, I say, "Who cares? You got to see some great ball whenever Montana and Rice were onstage, and you ended up becoming the winningest champs ever. If anything, kudos for your resiliency!"
And to the players listed herein, the ones who had all eyes upon them and who felt the sting of the lash when they failed to live up to bloated and sometimes inappropriate expectations, I say, "Don't worry about it. Old news. What's next in your world?"
September
Casino of the Month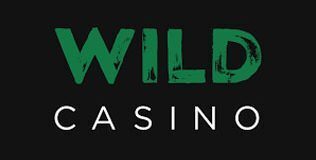 Welcome Bonus
250% up to $5,000