NFL Draft Betting: Will the New York Giants Draft a Quarterback in 2018?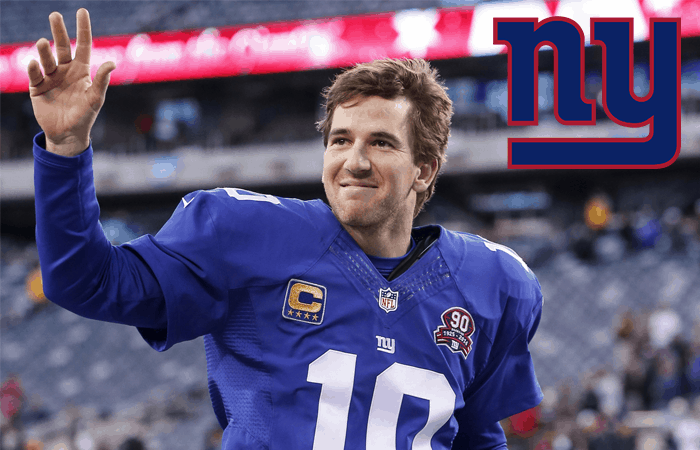 The 2017 NFL season has not gone as planned for the New York Giants. Despite easily being one of the last teams anyone would have predicted to start the year off 0-5, the G-Men have done just that.
New York was supposed to be a trendy Super Bowl pick after rebuilding their defense and making it to the playoffs a year ago. Instead, Odell Beckham Jr. got hurt during the preseason and the offense didn't get on track until week three.
Now Beckham is out for the year with a broken ankle and Eli Manning trade rumors are a thing.
Needless to say, it hasn't been this bad for the Giants in quite some time.
Naturally, the winless state, the Manning trade rumors and less than promising prospects for the remainder of the year have many thinking the Giants could be making major changes come 2018.
Is This It for Eli Manning?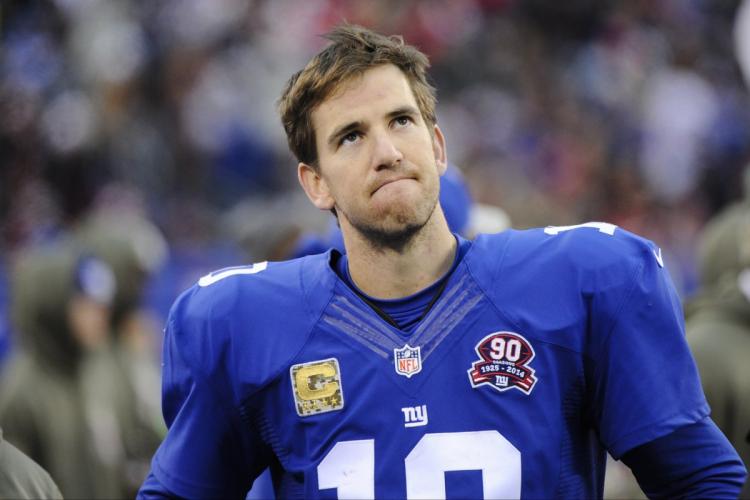 The biggest change could (and probably should) come under center. Eli Manning has been in slow decline over the past few years and the Giants have been pretty vocal about wanting to look for a long-term solution at the quarterback position.
At 36 years old (37 in January), Manning is past his prime and certainly closer to the end of his pro football career than the beginning. If his brother Peyton Manning wasn't untouchable as a member of the Indianapolis Colts, then Eli is understandably looking at a harsh reality.
Maybe Manning does, in fact, get traded. Perhaps the Giants cut him after the season is over. He could always decide to go out as a member of Big Blue and retire, as well.
One way or another, though, Eli Manning seems to be on his way out of New York and that could end up leading the G-Men to once again invest an early draft pick in a passer.
Will the Giants Draft a QB?
That brings us to the obvious question of whether or not the Giants will select a quarterback in the first round of the 2018 NFL Draft.
Even with all of the incriminating evidence to support it (including sheer logic), top NFL betting sites don't seem sold on it happening just yet.
Bovada specifically is offering a 2018 NFL Draft prop bet, with New York boasting +200 odds to pull the trigger on a new franchise passer in round one:
Those are shocking odds, as Manning seems to be increasingly on his last legs with the franchise and the Giants don't have an heir apparent on the roster.
Geno Smith supplanted Ryan Nassib as New York's top backup this summer, but nobody seriously thinks he's a better option. The only other option is third-stringer Davis Webb, who the Giants plucked off the 2017 NFL Draft board in the third round.
Webb is certainly an interesting prospect due to his size and athleticism but didn't look like a pro quarterback at California. His raw ability combined with shaky pocket presence makes it tough to believe the Giants would hitch their 2018 wagon to him.
Instead, if the team is indeed ready to part ways with Manning, it makes sense that they would just start over at the position.
Why This Makes Sense
Eli Manning's pending exit opens the door to that, but what adds to the hype here is New York's horrific 0-5 start.
The Giants weren't supposed to be here, but with the Beckham injury, no real answer in their running game and a disappointing defense, it's quite fair to assume this team doesn't win many games the rest of the way.
It's not going to be easy to lock up the #1 pick with the San Francisco 49ers and Cleveland Browns (also both 0-5) rivaling for the top spot, but the Giants are certainly in the mix.
Even if New York isn't bad enough to earn the number one overall pick, though, it still seems likely they'd spend their first rounder on a new passer. They've been public about wanting a long-term solution, they drafted Webb last year and a bad year is only making the need to start over more apparent.
This should happen even if Manning doesn't leave. Even if a 37-year old Manning is still part of New York's plans, 2018 and possibly beyond, they have to know that they can't keep hitching their wagon to an aging product under center.
If none of that does the trick, then let's consider how stacked the 2018 quarterback class is.
USC's Sam Darnold arguably leads the way in a loaded group that also features Josh Rosen and Mason Rudolph – not to mention a slew of intermediate options.
New York is already trending towards a top 5 pick, if not top 3. If they stay on that path, they feel like locks to land one of these prospects and they'd be silly to not follow through with that decision.
The Giants have more issues than just their long-term stability at quarterback. They still need a legit starting running back, offensive tackle help and a few pieces to bring their defense back to life.
However, if they don't believe they're still in win-now mode and they hold a top-5 or even top-10 pick, there is no reason to bypass a high-level passing option that could effectively replace Eli Manning in 1-2 years.