NFL Draft Betting – Top Sites and Best Bets for 2019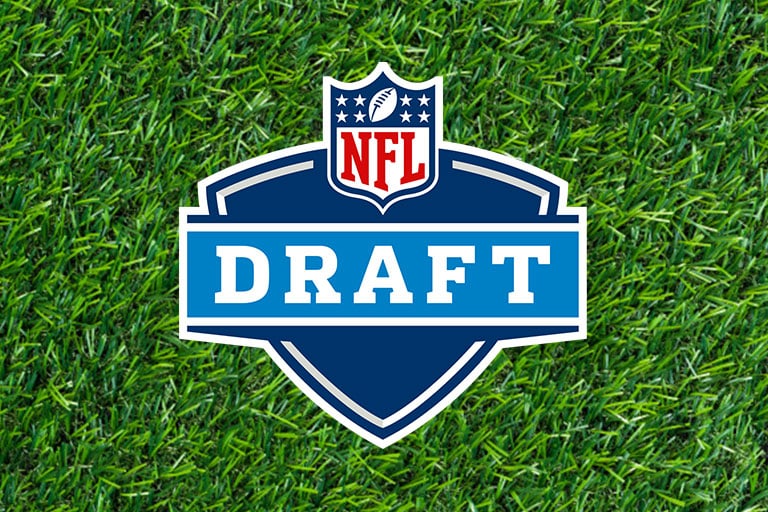 The 2019 NFL Draft has the potential to become an iconic event the second the first pick in round one is submitted. Precisely how that comes to pass, of course, remains to be determined.
All of the power presently resides with the Arizona Cardinals. They kick off this year's draft, and while many draft gurus think they know what they'll do at the top spot, it's tough to be certain.
Kyler Murray is in theory the perfect fit for Kliff Kingsbury's offense, and his arrival could spell doom for incumbent passer Josh Rosen. Then again, the Cards could fake everyone out and draw up a play-action move of sorts by trading out of the top spot.
The "smoke screen" narrative is alive and well.
Should someone else be enamored with Murray enough, they could push their way to the top of the pile. If Arizona doesn't want Murray and opts for a different player, then they could get one of the best defensive prospects in some time via Ohio State pass rusher Nick Bosa.
That's a lot of hypotheticals, and we're talking about just one pick.
It's only going to get crazier from there, with a litany of potential draft day trades popping up. Still, the madness starts up top, and NFL fans can put some extra stock in it by betting on it.
Whether it be the top pick in the draft or a variety of NFL Draft prop bets, there is money to be made when the draft goes live on Thursday, April 25th.
If you're new to the NFL Draft betting scene or just looking for information as to the best websites to bet on the draft, join me as I break down everything you'll want to know to bet on the 2019 NFL Draft.
Top NFL Draft Betting Sites
Before we dive into some of the best NFL Draft props you'll find online, I thought I'd push out the very best NFL Draft betting websites.
Whether it be based off of customer service, promotions, odds, or wagers offered, the following sites tend to get the job done. It's worth noting that not every sports betting website offers NFL Draft wagers or routinely updates them, either, so nailing down a few reliable NFL sportsbooks is actually easier said than done.
I've been covering the draft from a betting perspective for three years now and wrote about the draft for about a decade before that. I can safely tell you these are the top NFL Draft betting websites you'll find.
There are admittedly a few other sites where you can bet on the NFL Draft. Topbet.eu tends to offer some solid prop bets, and there are certainly reputable websites like Bookmaker.eu, 5Dimes, and several others that aren't always necessarily the best at pushing out a wide variety of props.
Based on a proven track record of wagers/odds offered, as well as reliability and speedy payouts, these five sites are among the best to use for NFL Draft wagering purposes.
Popular 2019 NFL Draft Wagers
The main thing I'm looking for is websites that offer as many draft props as possible. It's still a bit early in the process as I write this, so you really won't see many out there just because the top NFL sportsbooks probably prefer to have a good feel for what they're offering.
That being said, the possibilities are endless when it comes to NFL Draft prop bets.
There is the obvious "which player will be taken first" wager, while there are specific props involving prospect draft range, positions being drafted, players from specific schools being drafted, and wagers dealing with players going to specific teams.
Like I said, it's early April as I write this, so it might take some time for all of those props to trickle in. You can start your research now with whatever sites have the more popular NFL Draft wagers and compare them, however.
Who Will Be Drafted #1 Overall?
This is easily the biggest NFL Draft prop bet you'll stumble across, and it's almost always the first one you'll see. There have been specific NFL Draft player prop bets dealing with stars like Kyler Murray and Nick Bosa, but those change depending on who is in the news and why.
To really compare sites for wagers and odds, it's best to roll with a popular wager like this so you can see how differently things are priced.
Not every website has fresh NFL Draft odds, of course, so I looked around the web to locate sites that do offer this wager at the moment.
| Betting Site | Kyler Murray | Nick Bosa | Josh Allen | Q. Williams |
| --- | --- | --- | --- | --- |
| SportsBetting.ag | -500 | +250 | +2000 | +1800 |
| TopBet.eu | -700 | +450 | n/a | n/a |
| BetOnline | -500 | +250 | +2000 | +1800 |
Bovada and MyBookie are two other great NFL Draft prop betting websites, but they don't currently have their NFL Draft odds updated. Still, I definitely suggest looking around — especially at sites you find at GamblingSites.com as you seek out viable prop bets ahead of the 2019 NFL Draft.
As you can see, this is Kyler Murray's race to lose. I'm not a huge fan of TopBet.eu due to past complaints about slow payment, but I will admit they tend to offer a ton of great props. They also are offering pretty sick value if you think Bosa (+450) is going to go #1 overall.
Most will tell you it's Murray, who is truly looking increasingly likely to land in the desert with the Arizona Cardinals. If that's the case, your best bets presently are SportsBetting.ag or BetOnline.
I'd be on the lookout for updated odds in regards to the #1 pick, but if you plan on betting on Murray going first, don't expect the price to get a whole lot better.
How Many Quarterbacks Will Be Drafted in Round 1?
Outside of wagering on who will go first overall in this year's draft, another popular wager is the number of any specific position being taken in round one or the entire draft.
The former tends to be pretty popular because there is more buzz surrounding it and because all eyes tend to be glued to the first round of the draft.
TopBet.eu is the only NFL betting site at the moment offering any wagers for this. Here are the odds they have listed.
Over 3.5 Quarterbacks
-170
Under 3.5 Quarterbacks
+140
Like I said, TopBet.eu is great for props. I just would prefer to get a similar wager at Bovada, MyBookie, or some of the other NFL Draft betting sites I tend to mention.
Still, they're offering a solid bet, and you're getting reasonable value regardless of which side you fall on. The bet is for either three or four quarterbacks being taken in the first round of the 2019 NFL Draft.
I can safely tell you that Kyler Murray and Dwayne Haskins feel like absolute locks. From a sheer talent perspective, I personally believe Drew Lock is also guaranteed to hear his name called in round one.
That gives you three quarterbacks, while there has been a lot of positive chatter around guys like Daniel Jones, Will Grier, and even Ryan Finley.
The oddsmakers clearly agree and are suggesting that four or possibly even more passers could find their way into the first round. Shop around for a better price than -170 if you can find it, but my guess is Jones, Grier, or Finley join those top three passers in round one this year.
When Will Dwayne Haskins Be Drafted?
Another popular NFL Draft prop is wagering on specific players and their draft range. BetDSI still has a prop up concerning Kyler Murray's draft range and pushes out a 9.5 pick range (-150 for over, +120 for under).
Murray is a pretty good bet for the first overall pick as things stand, so I think you're getting amazing value by betting on the under here.
A more interesting debate at this point might detail the draft range of Ohio State passer Dwayne Haskins. Nobody has really stood out as a clear landing spot for him yet, which has prompted NFL betting sites like TopBet.eu to ponder his draft range.
Here are the odds.
Over 7.5 Quarterbacks
+105
Under 7.5 Quarterbacks
-135
Haskins could be argued as the best overall quarterback in the 2019 NFL Draft, while there remains a great need for quality passers in the pros. He's not very mobile, but he's got a great arm and put up strong numbers against elite competition.
This very well could be the top passing prospect, yet some think he could slide. I am not of that belief, so I'd snatch up decent value at this -135 price. The Giants, Raiders, or someone else will take him before we get to the eighth pick.
You can place that bet at TopBet.eu, but now that we're in the month of April, it may be only a matter of time before you can compare pricing for NFL Draft player prop bets like this.
Where Should You Bet on the 2019 NFL Draft?
I can really only tell you my personal opinion when it comes to where to bet on the draft, and for me, two things tell the story. That's without a doubt which sites offer the most NFL Draft wager options and which sites showcase the best odds.
I definitely think there is merit in having more than one option to work with, just because not every website will offer the same betting options. In fact, Bovada is easily the top overall site in the sports betting realm, but they don't always have the most props.
They're still pretty good when it comes to NFL Draft prop bets, though, and I'd be looking at Bovada, MyBookie, and SportsBetting.ag in that regard. Which of these websites will offer more wagers and give you the most bang for your buck, though?
From my experience, that's probably going to be SportsBetting.ag. However, the draft isn't quite close enough yet to make a definitive call on that, so only time will tell how many wagers the other sites host and what kind of odds they offer.
SportsBetting.ag is the most recent website to host the #1 pick wager, and they were the first one featuring that prop. They've had it available for months, and they also had several Kyler Murray props, in addition to other NFL player prop bets dealing with both NFL and college football stars.
In the end, you need to make the call, and I'd still recommend you just pick 2-3 sites you feel really good about so that you never miss out on amazing betting value. If you need to pick one site to bet on the 2019 NFL Draft, though, SportsBetting.ag is probably the best option for you.