NFL Conference Championship Round: 5 Deep Sleepers to Consider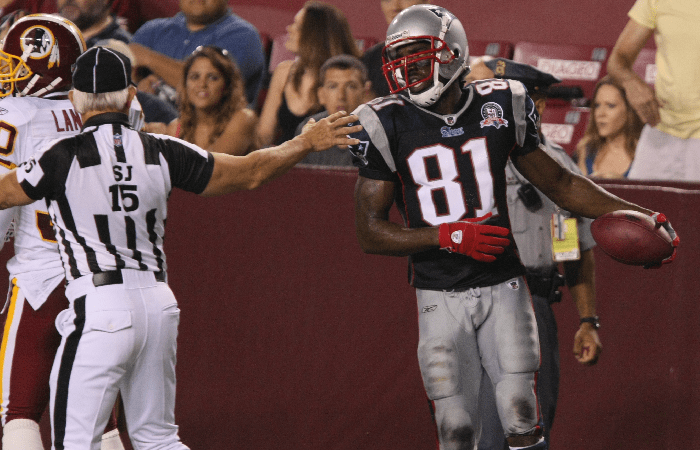 Daily fantasy football wraps up this weekend, as the Patriots, Cardinals, Broncos and Patriots all wage war in the AFC and NFC title games. The winners go on to face off in Super Bowl 50, but due to laws against one-event DFS gaming, the only other daily fantasy football contest we will probably be able to enjoy is some morphing of the Pro Bowl with the Super Bowl.
That'd be a laugh fest, so your last chance to win big in daily fantasy football truly ends this Sunday. To help you take full advantage, we're covering all of the bases by picking up stones where no one else is looking. A week ago that may have led to Jeff Janis and you winning all of the money.
It's up to you to figure out which deep fantasy sleepers actually are worth using and which ones are a total waste of time. Beyond that, your job remains tough with just deciding which studs are worth rostering on your daily fantasy football team, as well. We have the sleeper part down, however, as we'll point out the best deep sleeper plays you could consider this week at DraftKings:
Steven Jackson, RB, New England Patriots ($3k)
Jackson leads our deep sleeper list and is far and away the best low-priced option to consider this week at DK. Jackson is New England's main running back in terms of early down and goal-line duty and we saw that the past few weeks with 27 total carries and a touchdown over his last three (and only) games with the Pats. He's a plodder at this point in his long career, but if the Pats get close to the end-zone, his value will come into play.
Andre Ellington, RB, Arizona Cardinals ($2.5k)
There's no denying Ellington has not had a huge role behind star rookie rusher David Johnson, but with Chris Johnson not playing this week, he has a mild chance of getting some work in. An explosive talent, Ellington would benefit from some targets in the passing game, but hasn't caught a ball since week 17. He's had six total touches in his last two games, too, but on the road against a good defense, Arizona may opt to get a little more creative with their speed.
Keshawn Martin, WR, New England Patriots ($2.6k)
New England does a good job at keeping defenses guessing and spreading` the love around in their passing game, which is why there is an inkling of hope that Martin does something on Sunday. He's insanely cheap and actually made some noise last week with two catches for 57 yards. With Denver's stiff pass defense focusing on Julian Edelman and The Gronk, it's entirely possible someone like Martin could slip through the crack and get a couple big plays and maybe even a touchdown.
Jerricho Cotchery, WR, Carolina Panthers ($2.4k)
It's probably not a good idea to go diving for receivers this deep, but on a four-game slate it just might pay to go ultra-contrarian. With Patrick Peterson probably taking Ted Ginn Jr. out of the equation, perhaps the savvy Cotchery could get open for a touchdown. It tends to be the guys you never expect to come up big in huge playoff moments, so at this price (two catches last week) he may not be the worst gamble in the world.
Owen Daniels, TE, Denver Broncos ($2.3k)
To be quite frank, I won't use any tight end not named Rob Gronkowski or Greg Olsen this week. Especially at DraftKings, they're still priced decently when you look at the entire player pool and you don't need to work that hard to use one (or even both) of them. However, if you feel the need to fade both and take the dive at tight end, Daniels figures to be the guy you'd be looking at. He doesn't have a huge role (three total catches through last two games) but he was actually quite active last time against the Pats with five catches for 48 yards. Is it possible New England once again puts the clamps down defensively and forces short and intermediate targets to a pedestrian tight end? Sure, but Daniels still remains a fairly deep dive, even if you're on the hunt for shot in the dark fantasy sleepers.