NFL Combine 2018: 5 Players With the Most to Prove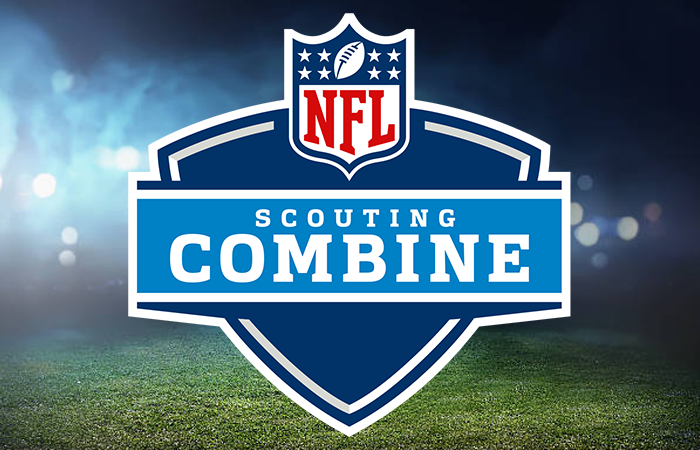 Some of the best college football players in the country pour into Lucas Oil Stadium on Tuesday, as NFL scouts look to gauge which players have what it takes to play at the next level.
The future of many young football players could hinge on what happens here, depending on how they perform in various drills at the intoxicating NFL Combine.
The 2018 version features some stud passing prospects, along with a litany of interesting pass rushers, running backs and linebackers. Some have seemingly already cemented their spot inside the top-10 or even the top-5 of this year's NFL Draft, but others may still have some work to do.
BetOnline and some of the top NFL betting sites are eager to find out who impresses the most, as there are already NFL Combine prop bets.
Bettors can wager on a variety of combine categories, including whether or not anyone will rifle off more than 40 bench press reps (+180 for the Yes side), whether any speedster can break the 40-yard dash record of 4.22 (+450) and more.
Needless to say, there is money to be won over the course of this week, both for players trying to prove their worth and NFL fans trying to profit off of action at the combine.
All odds that are referenced in this article were taken from BetOnline at 11:37 am CT on 2/26/2018. These odds may have changed since the time of this writing.
On the football end of things, there are a lot of players who could really improve their draft stock with strong showings at the 2018 NFL Combine. Here's the five that stand out the most:
Baker Mayfield, QB, Oklahoma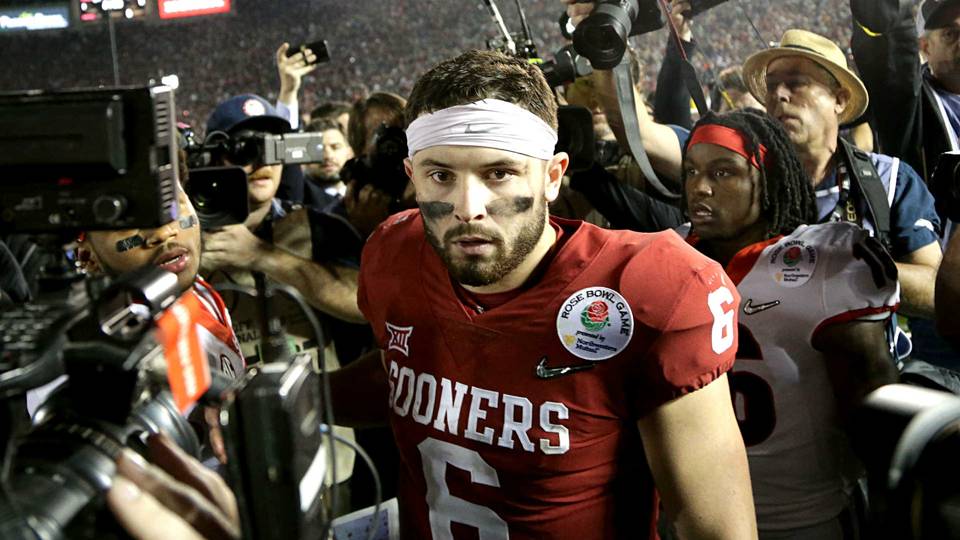 Is there a more polarizing figure heading into the 2018 NFL Draft? Considering the talented Mayfield has been compared to Johnny Manziel of all people, I really don't think there is.
Mayfield certainly helped himself by performing well throughout Senior Bowl week, of course, while he left nothing but brilliance on the field with the Oklahoma Sooners. Still, there is some doubt surrounding Mayfield's personality, leadership skills and lack of size and overall attributes.
Most scouts would agree any NFL team landing Mayfield is getting a true gamer who should excel at the next level, but some could argue he's just another Mark Sanchez.
Faring well in interviews will be one way for Mayfield to quell some concerns, while he'll also hope to perform well athletically. Mayfield is a solid athlete, but if he can wow people at the combine with numbers they didn't expect, he could solidify his argument to be taken #1 overall.
Considering his odds aren't amazing (+650 at BetOnline) to go first overall, Mayfield may have his work cut out for him.
Lamar Jackson, QB, Louisville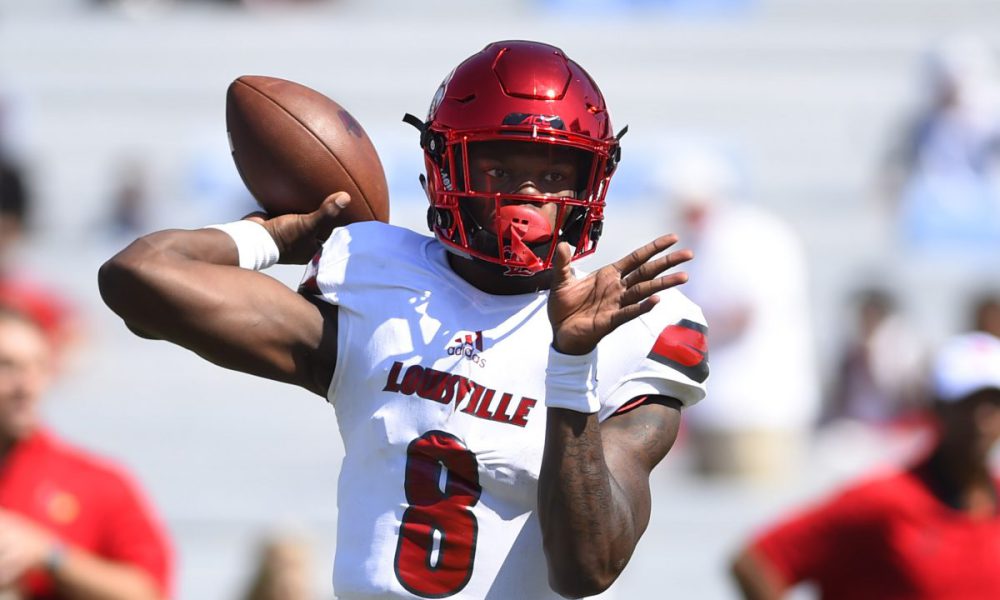 If Mayfield isn't the most polarizing 2018 draft prospect, then it has to be Jackson. Some people have had the audacity to suggest he needs to switch to wide receiver, while others have knocked him harshly as a quarterback talent in general.
There are shades of truth to the negative scouting reports when it comes to Jackson, but one thing he most certainly provides is upside.
Jackson has issues with accuracy, timing and consistency, but he is an elite athlete that can kill defenses with his legs.
In addition, he also brings the ability to extend plays, take the deep shot and make something out of nothing. I'm not sure those are things anyone wants to write off just because he had a few flaws.
Does that mean he should be teased as a threat for the #1 overall pick? No, but I do think he has a shot at the first round based solely on his overall athleticism and untapped upside.
The 2018 NFL Combine could do wonders for Lamar Jackson's draft range. As things are, he could slide out of the first round due to a variety of question marks regarding his ability as a passer.
If he throws at the combine and also delivers eye-popping numbers in athletic drills, he could give scouts enough ammo to push him up their draft boards.
Ronald Jones, RB, USC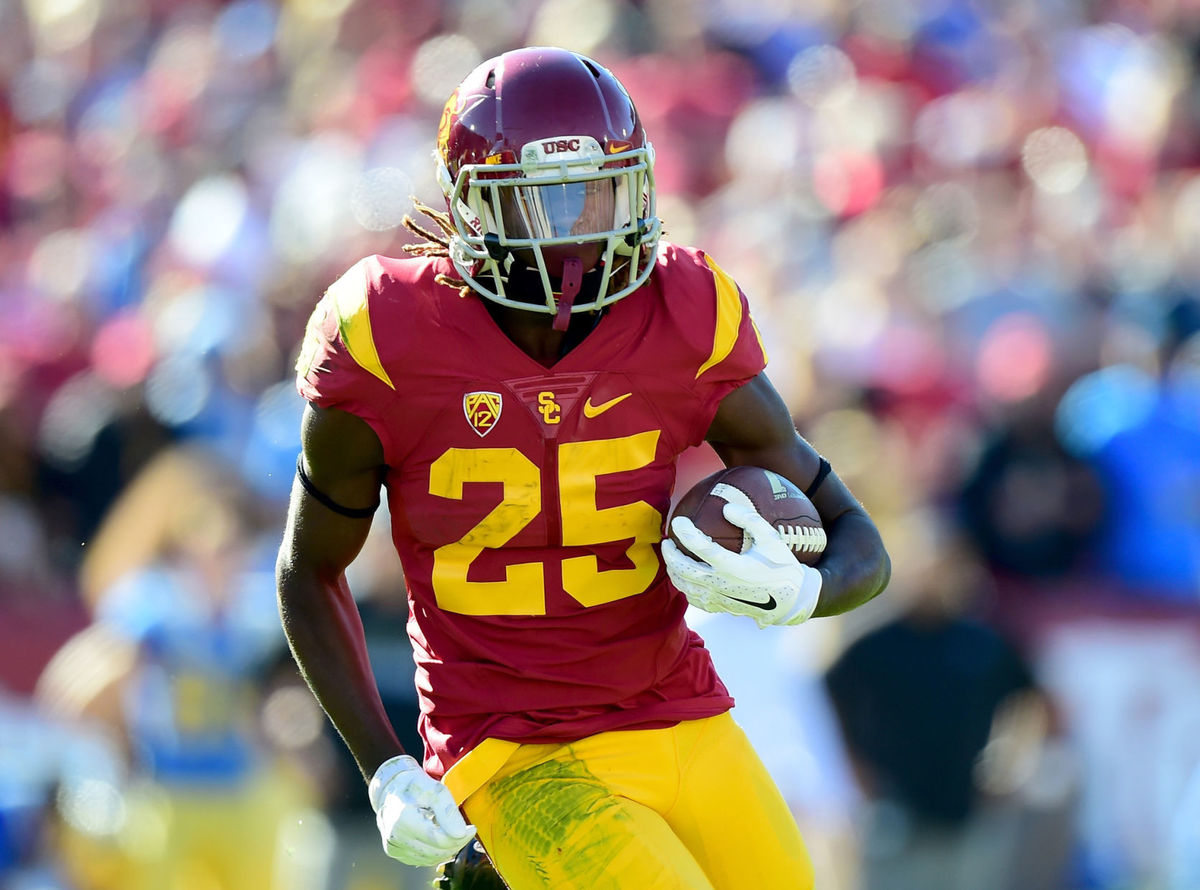 The top running back going into the 2018 NFL Draft is without a doubt Penn State's Saquon Barkley. From there, it's starting to feel like a wide-open race for who the second best rusher might be.
Derrius Guice has been a popular option, but if he plays his cards right, it could very easily be USC's, Ronald Jones.
There is no denying Jones can flat out play, but there are valid question marks regarding his thin frame and long-term ability to handle a big workload at the next level.
Jones may have to bulk up to hang at the next level, or he'll be relegated to a smaller offensive role. Either stance could be problematic, especially if the Trojan product hopes to hear his name called in round one.
Hitting the weights and impressing on the bench press could lift his stock, but the big thing Jones will need to do is wow in the athletic drills even more than some would guess.
If Jones proves to be too elite of an athlete to ignore, he could ascend the ranks not just as a running back, but as an overall offensive weapon.
James Washington, WR, Oklahoma State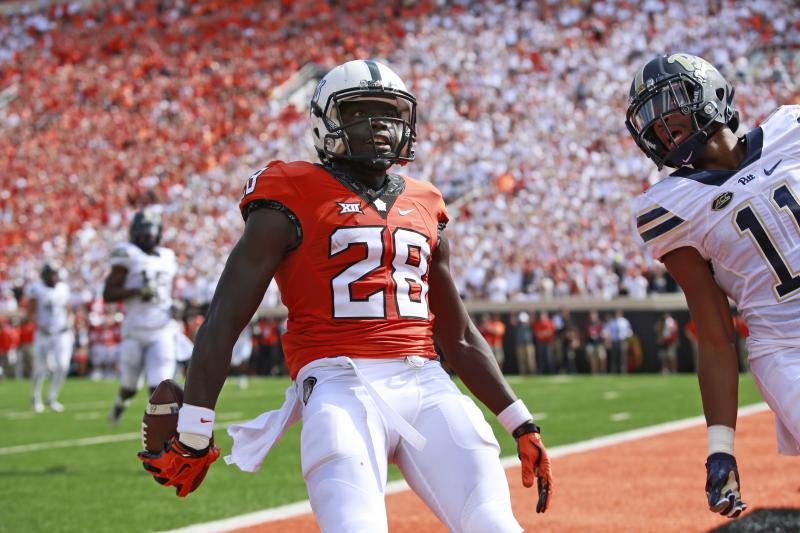 Another guy that scouts will want to take a close look at is Oklahoma State wide receiver James Washington.
If this were a strictly numbers game, Washington has already blown the lid off of this draft and would be the top wide receiver, hands down.
Washington proved to be a flat-out gamer in college, as he put up over 1,500 receiving yards and 13 scores on an impressive 20.9 clip. The question, then, is if he can overcome a lack of size and if his overall solid athleticism borders on the elite level.
Speed is the name of the game here, so Washington's short area burst and general explosiveness will be on full display at the combine.
How Washington performs in the 40-yard dash, cone drills and even pass-catching drills could go a long way to cement his status as a potential first-round draft pick.
Arden Key, EDGE, LSU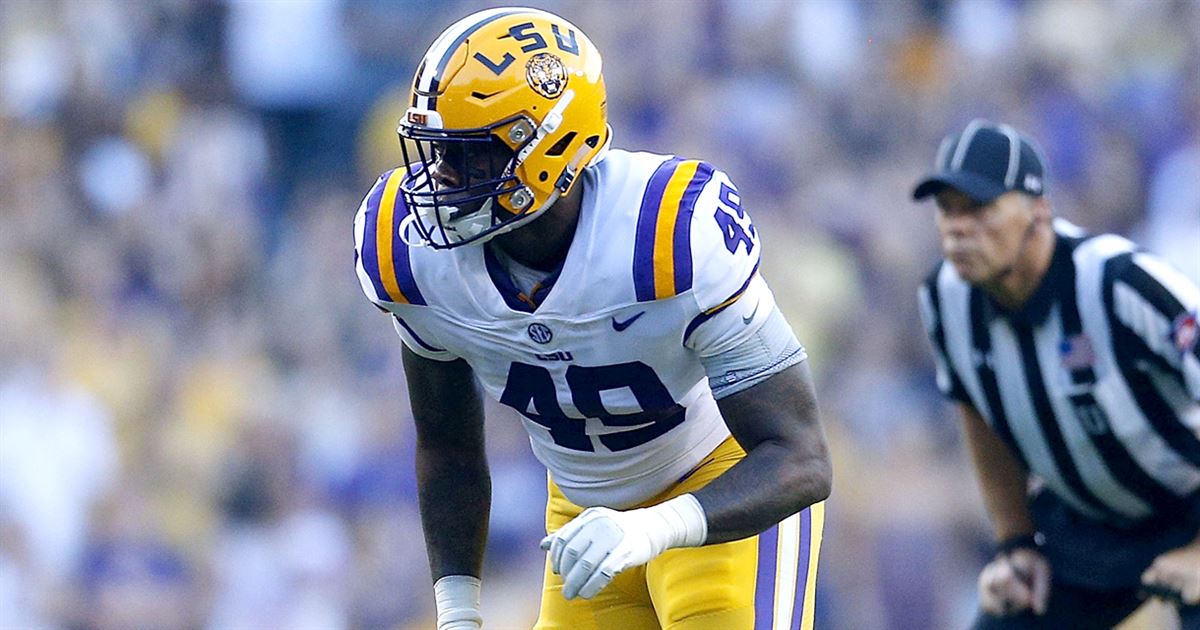 Lastly, there is a lot of chatter about LSU pass rusher Arden Key. There is no denying his ability to put pressure on the quarterback (12 sacks in 2016), while he has freakish size and solid athleticism make him a terror on the outside.
Versatility should be Key's calling card at the next level, as he has the instincts and range to make plays all over the field. Unfortunately, there are very real concerns about his decision-making in the past, as well as some health issues.
Understandably, teams will wonder what the fame and money accompanying a high draft pick will make of Key.
From a talent perspective, Key is one of the more interesting edge rushing prospects and his upside is tough to corral.
In the right system, he could be a truly special player and a legit difference-maker. Scouts are probably worried they have another Aldon Smith on their hands, however.
To solidify himself as a first-round prospect, Key needs to thrive in the individual drills and also pass with flying colors in the interview room.
Summary
These certainly are not the only players to keep an eye on at the 2018 NFL Combine.
However, few players are discussed as much as Mayfield and Jackson, while Jones, Key and Washington all have specific things they need to prove to climb the draft ladder.
It remains to be seen just how much these players change their draft stock, while there will be even more players who rise or fall depending on what goes down over the next week.
Bettors can place wagers on various aspects of the combine and draft in the interim, while it will simply be interesting to see how things unfold in general over the next several days.