NFL Betting Lines Breakdown for Week 8 (2021) – Early Odds and Analysis

Byemaggadon is finally over as Week 8 only features two teams with byes. The Ravens and Raiders will be the teams resting, while everyone else is back in action.
We are coming up on the midway point of the season now, and some teams are really starting to stand out or fall back. With that being said, there is still a lot of time left this season.
Week 7 was full of blowouts, so maybe this week will have some closer games. Hopefully, you were able to capitalize on your bets this past week because we have another one coming.
Be sure to get on the best NFL betting sites as we prepare to head into the second half of the season. Keep in mind these lines are subject to change as we come closer to game time.
Early Week 8 NFL Betting Lines
Packers +3.5 (-108) vs. Cardinals -3.5 (-112)
Steelers +3.0 (-115) vs. Browns -3.0 (-105)
Eagles -3.0 (-120) vs. Lions +3.0 (+100)
Titans +1.0 (-110) vs. Colts -1.0 (-110)
49ers -4.0 (-110) vs. Bears +4.0 (-110)
Bengals -9.5 (-113) vs. Jets +9.5 (-107)
Panthers +2.5 (-107) vs. Falcons -2.5 (-113)
Rams -14.5 (-110) vs. Texans +14.5 (-110)
Dolphins +13.5 (-112) vs. Bills -13.5 (-108)
Patriots +5.0 (-105) vs. Chargers -5.0 (-115)
Buccaneers -4.0 (-110) vs. Saints +4.0 (-110)
Washington Football Team +3.5 (-115) vs. Broncos -3.5 (-105)
Cowboys -1.0 (-112) vs. Vikings +1.0 (-108)
Giants +9.5 (-105) vs. Chiefs -9.5 (-115)
Jaguars vs. Seahawks (TBA)
These odds are courtesy of BetOnline, where you can already place your bets for this upcoming week.
10 of the 15 games on schedule have spread differences at or below 4 points. That is good news for people who want some more drama after last week's blowout fest.
We have some games that are going to be very fun to watch, and that begins before Sunday.
Packers vs. Cardinals
Packers +3.5 (-108)
Cardinals -3.5 (-112)
Over 53 (-115)
Under 53 (-105)
This game has potential to be the best Thursday Night Football game of the year. The best so far in my opinion was Week 1's Cowboys vs. Buccaneers game.
The Packers and Cardinals are both red hot right now with records of 6-1 and 7-0 respectively. They are also 6-1 against the spread, which ranks second in the league behind the Cowboys (6-0, 100% ATS).
The Packers are coming off a win against the Washington Football Team (24-10), while the Cardinals kept their winning streak alive against the winless Texans (31-5).
The last time these two teams faced off was in 2018, when the Cardinals won with Josh Rosen at quarterback. The game they played each other before that, was when Aaron Rodgers had one of his famous Hail Mary pass in the divisional round in 2016.
This game could be a shootout considering both teams have very high-powered offenses. The Packers are also dealing with key injuries to important defensive players like Jaire Alexander and Za'Darius Smith.
This game could go either way, but it is hard to go against Aaron Rodgers with +3.5 points in his favor.
Steelers vs. Browns
Steelers +3.0 (-115)
Browns -3.0 (-105)
Over 43.5 (-110)
Under 43.5 (-110)
The AFC North is starting to look a little different from what we are used to. The Bengals have been impressive and dominated the Ravens last week.
They are the ones shaking up the standings as the Steelers and Browns are now the bottom two.
The Browns were decimated by injuries in their matchup with the Broncos on Thursday Night Football, but were still able to win.
Baker Mayfield is likely going to need offseason surgery on his shoulder, but he is going to play through it this season. He doesn't have a designation for this game yet, but it will be something to look for.
Nick Chubb is looking like he will make his return to the lineup, but Kareem Hunt remains on IR. Luckily for the Browns, D'Ernest Johnson was incredible on Thursday and looked to be more than capable of filling in for the Browns injured backs.
The Steelers have been inconsistent this year performance-wise, but maybe a divisional matchup will get them focused up.
Eagles vs. Lions
Eagles -3.0 (-120)
Lions +3.0 (+100)
Over 48 (-110)
Under 48 (-110)
The Lions pulled out all the tricks to try and beat their former quarterback, Matthew Stafford. They were unsuccessful and lost 19-28, as Jared Goff's stint with the Lions just keeps getting worse and worse.
Luckily for the Lions, they might have a chance to get their first win of the season against the Eagles.
The Eagles have been very dysfunctional on both sides of the ball, most recently falling to the Raiders 23-33.
The Lions have been decent against the spread despite their 0-7 record. They are 4-3 ATS and are given plus odds to cover +3.0.
That is looking like a solid choice given the Eagles lack of talent and record ATS of 3-4.
Titans vs. Colts
Titans +1.0 (-110)
Colts -1.0 (-110)
Over 48.5 (-110)
Under 48.5 (-110)
The Titans are playing the way we thought they would be coming into this season. Derrick Henry is looking like a legitimate MVP candidate and the Titans offense is on fire.
He even threw a touchdown last week, what can't he do?
DERRICK HENRY THROWS A TD ? (via @NFL )October 24, 2021
They dominated the Chiefs last week and will be looking to extend their winning streak to 4 against the Colts.
This is the second matchup of the season for these two teams, as they are battling for first place in the AFC South. The first game was won by the Titans to a score of 25-16.
A.J. Brown was not able to play in their first matchup, but he is back to full health. He is another reason why the Titans offense is so hot right now, with his 8 catch performance for 133 yards and a touchdown against the Chiefs.
49ers vs. Bears
49ers -4.0 (-110)
Bears +4.0 (-110)
Over 42.5 (-110)
Under 42.5 (-110)
The Bears were embarrassed by Tom Brady and the Bucs in Week 7, but they were missing a lot of key players in that matchup. Robert Quinn, Akiem Hicks, Jimmy Graham, and Tashaun Gipson were all inactive in the 38-3 embarrassment.
The Bears didn't play well enough without their players, and they have been bad this year on the offensive side regardless.
Justin Fields is getting blown up in the backfield routinely as Matt Nagy seems to be on the hot seat with his lackluster performances against top teams.
The 49ers are banged up at quarterback with Jimmy Garoppolo making the recent start against the Colts.
He was also named the starter when healthy, so he should be back in the lineup for this matchup against the Bears.
Bengals vs. Jets
Bengals -9.5 (-113)
Jets +9.5 (-107)
Over 44 (-110)
Under 44 (-110)
Like I said earlier, the Bengals were very impressive in their win over the Ravens last week. Ja'Marr Chase is dominating the NFL and is looking like the easy winner of the Offensive Rookie of the Year award.
Joe Burrow has taken another step in his development after tearing his ACL last season and is looking like the QB the Bengals were hoping to get with the Number 1 draft pick from the 2020 NFL Draft.
Zach Wilson was also injured in last week's blowout against the Patriots. He is reportedly expected to miss more time, leaving Mike White as the starter.
White was drafted by the Cowboys in 2018 in the 5th round but has never made an official start.
Panthers vs. Falcons
Panthers +2.5 (-107)
Falcons -2.5 (-113)
Over 46.5 (-110)
Under 46.5 (-110)
The Panthers offense has taken a major step back with Christian McCaffrey, and he is going to miss this one as well.
The Falcons were able to come back and beat the Dolphins with a last second field goal, but they haven't exactly been impressive this season either.
The Panthers lost to the Giants, who were missing Saquon Barkley, Kadarius Toney, Sterling Shepard, and Kenny Golladay.
Rams vs. Texans
Rams -14.5 (-110)
Texans +14.5 (-110)
Over 45.5 (-112)
Under 45.5 (-108)
Now of all the games that are supposed to be close this upcoming week, this one is not it.
The Lions gave the Rams a run for their money last week before they pulled away, but they needed a lot of risky plays to do so.
If the Texans want to keep it close like the Lions, they are going to have to try and do the same.
Houston hasn't been too bad ATS this year with a record of 3-4, but they are still a major risky team to bet on for this game.
Dolphins vs. Bills
Dolphins +13.5 (-112)
Bills -13.5 (-108)
Over 49.5 (-110)
Under 49.5 (-110)
The Dolphins have taken a major step back from last season. They finished with a record of 10-6 last year, but they are currently on a mean 6 game losing streak after winning their season opener.
The Bills lost a heartbreaker to the Titans before their bye week in Week 7.
The Dolphins don't have a player like Derrick Henry to truck over the Bills defense, so the Bills have a strong chance of winning this game.
Patriots vs. Chargers
Patriots +5.0 (-105)
Chargers -5.0 (-115)
Over 47.5 (-110)
Under 47.5 (-110)
This should be a great matchup. A Justin Herbert led offense is going to take on a Bill Belichick led defense in what could be a game that comes down to the wire.
The Patriots are coming off their best game of the season offensively as well, with their 54-point outing against the Jets.
They probably won't be able to score more than that the rest of this season, but they are starting to look like a competitive team post-Brady.
The Chargers will be fresh off a bye, so they have had a good amount of time to prepare for this matchup. They are also coming off an embarrassing 6-34 loss to the Ravens, so they will be looking to get back into tip top shape.
Jaguars vs. Seahawks
We do not have the odds for this matchup yet, but I doubt anyone is dying to bet on this one.
I am going to stay far away from this matchup as well, since these two teams can be wildly unpredictable.
The Jaguars are as dysfunctional as they come, but they were able to beat the Dolphins in London with two late 50+ yard field goals.
The Seahawks will be without Russell Wilson again, as Geno Smith will take over until he is healthy enough to come back.
Buccaneers vs. Saints
Buccaneers -4.0 (-110)
Saints +4.0 (-110)
Over 50.5 (-110)
Under 50.5 (-110)
Potential Jameis Winston revenge game? He will be facing his former team for the first time and will try to show them what they were missing out on.
I doubt they will care since Tom Brady has already won another Super Bowl with them and is coming off a dominating win over the Bears.
The Saints defense will be the biggest x-factor in this game, as they are the strong suit for their team. They won't have an easy task stopping Tom Brady, but they still have a chance.
I am a big fan of the spread in the Bucs favor right now, and I expect it to move further in their direction as the week progresses on.
Washington Football Team vs. Broncos
Washington Football Team +3.5 (-115)
Broncos -3.5 (-105)
Over 43.5 (-110)
Under 43.5 (-110)
These two teams have been downright terrible.
The Broncos couldn't beat the Browns without all their important playmakers, as their 3-game winning streak to begin the season has been followed with 4 straight losses.
The Washington Football Team is on their own losing streak of 3, with losses to the Saints, Chiefs, and Packers in the past 3 weeks.
Both teams will be hungry to get back in the winners' column, but it could be a very ugly game.
Cowboys vs. Vikings
Cowboys -1.0 (-112)
Vikings +1.0 (-108)
Over 53 (-105)
Under 53 (-115)
The Cowboys are the only team to be undefeated against the spread this season, and they have a good chance of extending their undefeated streak against the Vikings.
With that said, this game could be a huge shootout on Sunday Night Football. Both teams are highlighted by very strong offensives, while their defenses are far behind.
I feel more comfortable going with the over here instead of picking a team to win. I would lean more towards the Cowboys though.
Giants vs. Chiefs
Giants +9.5 (-105)
Chiefs -9.5 (-115)
Over 52 (-110)
Under 52 (-110)
Most people are going to think that the Chiefs should win this one easily, and the spread reflects that. It could get interesting considering just how bad the Chiefs have been though.
Their defense has been abysmal and Mahomes has a 6-game streak with an interception, totaling 8 on the year.
The Giants are very unpredictable and could 100% be blown out if Mahomes plays like his former self.
But they could also hang in this one and maybe pull off an upset. They are the epitome of "winning ugly" which could happen again on Monday Night Football.
Betting on the NFL in Week 8
After last week's large number of blowouts, I am hoping for some closer games this week.
We don't have as many double digit favorites this week, which could make for some more upsets.
We are nearing the midway point of the NFL season and these games are getting more important as we go on.
Getting an early look at the betting lines is a good way to start thinking about who you want to bet on for the week. You could also place some bets now before the lines change as well.
For more NFL betting advice, you can head to our picks page to see more.
AUGUST
Casino of the Month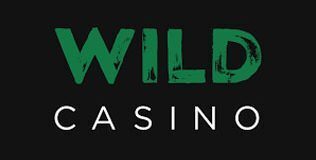 Welcome Bonus
250% up to $5,000
Read Review
Visit Site