New York Online Casinos – 4 of the Best Options for Real Money Play

When it comes to walking through casino doors, New Yorkers have quite a few options. From east to west, there are a few dozen casinos and racinos in the Empire State. But if you're looking to walk into a virtual version, quality online casinos are a bit more limited.
You're not out of luck, though, if you're a New York resident.
We've done the research and have compiled a list of recommended real money online casinos based on a wide range of criteria that goes well beyond the available games. We take a look at banking, customer services, bonuses and promotions, mobile-friendliness, and reputation.
From that list, I've pulled out four of the best New York online casinos and highlighted the one trait that sets them above the others. Read on to see why El Royale, Wild Casino, High Country, and Vegas Online comprise the big four and why you may enjoy playing on one (or all) of the sites.
I also encourage you to check out our entire list of recommendations and read the complete reviews for the online casinos that catch your eye. We update our casino guides and recommendations frequently, so check back often for changes and new additions.
Let's now look at what these 4 online casinos for New York have to offer.
High Country Casino – Best for Weekly Cash Back
Lose on Monday, win on Tuesday. That's the cashback premise at High Country Casino.
High Country Casino is a relatively small operator that has a sister on this list as well. Both High Country and Vegas Casino Online are quite similar in every aspect of their services, so they are nearly interchangeable. That means you can take a peek at them both and see which one is more visually appealing, as you'll reap the benefit of promotions like this cashback offer on either site.
Cashback isn't something that's offered on every New York online casino. It requires a deposit and gameplay on Monday. Then, if you didn't win based on that account replenishment, you can claim 20% back on Tuesday.
There are some stipulations to the promotion. But the good news is that there's no pesky playthrough requirement, which can take the bonus out of a bonus.
This particular casino accepts credit and debit card deposits as well as Bitcoin. It provides over 120 slot games, as well as video poker, tables, and a handful of specialty games.
El Royale – Free Banking at This NY Online Casino
If you're reading this blog post, you're likely a New York resident, and you already know that it can be challenging to move money into an online gambling account. Additionally, it can be costly. Some gambling sites that accept US players not only charge for payouts but deposits as well.
That's not the case at El Royale. The 1920s-inspired real money online casino gives its patrons the courtesy of a time that's gone by with no-fee transactions. So, you get a win even before you start playing.
Not only that, but El Royale accepts credit, debit, and gift cards, as well as Bitcoin. As a tip, if you're new to online gambling, having a Bitcoin or other cryptocurrency account can come in handy. You can take advantage of fast and free transactions without a middleman determining your fate, like traditional financial institutions.
El Royale will accommodate you with its financial menu, as well as 200 games, a variety of promotions, and accessible customer service representatives.
Wild Casino – Best for Live Dealer Tables
High Country isn't the only one that has sister websites. Wild Casino's ".ag" suffix should give away its family ties. It's part of the BetOnline.ag and SportsBetting.ag network. While they don't look anything alike, you can easily see the similarities in the banking structure.
Wild Casino may not have the sports betting of its siblings, but it's the only NY online casino on this list that has live dealer tables. If you feel that virtual gaming is too impersonal, then you'll appreciate the black and red casinos that are part of the Wild Casino experience.
Both live dealer areas have a variety of tables, starting with 0.50 roulette and increasing to higher-limit gaming. You can grab a seat at blackjack, baccarat, or even a Punto 2000 table.
Additionally, Wild Casino has virtual table games, as well as over 120 slots, and three types of video poker games (single deck, multi-hand, and pyramid). You may also appreciate that Wild Casino goes beyond Bitcoin acceptance with four other types of cryptocurrency.
Vegas Casino Online – Great Slot Jackpots
I've already mentioned that High Country and Vegas Casino Online have quite a few similarities. But when it comes to slot jackpots, Vegas Casino has a slight edge.
I'm not talking about the big progressive, millionaire-maker slots. Instead, I'm referring to the four-figure prize payouts awarded frequently at this online casino for New York.
For example, it's not uncommon for the Achilles slot to award nearly $3,000 as a top prize. It paid out over $2,800 in one shot. Then, not too much time passed before another $2,800 was awarded.
Lucky Last is another one that isn't stingy with the jackpots. The $2,000+ prizes aren't attached to just a few of the titles, though. They seem to be spread out throughout the RealTime Gaming collection.
Vegas Casino Online currently has 140 slot games, as well as 22 tables and 17 video poker machines. If you have a Bitcoin account, you can get the reels in motion for as little as $5.
More Online Casinos for New York
When you're looking for a New York online casino, it can be helpful to get some insider tips. In addition to these four sites, we do have some other good recommendations for players who live in the NY area.
You can go through our best online casinos list and read through our complete reviews that cover a broader range of services. We continue to update our reviews, guides, and records so that you always have accurate information to reference.
Start with this page.
AUGUST
Casino of the Month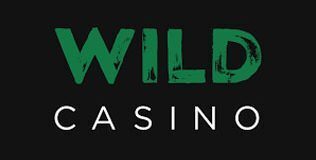 Welcome Bonus
250% up to $5,000
Read Review
Visit Site