New York Giants' Super Bowl 55 Chances – Can Joe Judge Take Them All The Way?

The 2020 NFL Draft is over, so all 32 NFL teams are turning their attention to what hopefully will be a full regular season.
That has bettors and experts alike wondering how each team will fare, while the best NFL sportsbooks are pushing a litany of wagers.
One is whether or not teams can win Super Bowl 55, and that's sparked a series at this site, where we assess each team's realistic chances of making a title run.
I've begun that process by breaking down the chances of the Dallas Cowboys winning the Super Bowl this year, and I'll look to roll right through the NFC East.
That takes me to the New York Giants, who are understandably low on the totem pole when considering viable Super Bowl 2021 contenders. Still, teams make crazy turnarounds all the time, and New York does have some nice talent on their roster.
Can the New York Giants win the Super Bowl in 2021? Join me as I inspect their case with a look at their latest title odds, as well as a case from both sides of the debate.
Giants' Super Bowl 55 Odds
BetOnline (+10000)
Bovada (+8000)
SportsBetting.ag (+10000)
MyBookie (+8000)
Based on the most recent Super Bowl 2021 odds, the New York Giants are not a threat to win the Super Bowl. Then again, it's not all that often that we see the winner coming, anyway.
Was everyone on the 49ers to get to the Super Bowl this year before the season started? No, and teams that got to the title game in recent years like the Falcons and Eagles weren't preseason favorites necessarily, either.
It's a different beast when talking about a clear long shot like the Giants, but the point is worth making.
New York's Super Bowl odds suggest they're a poor bet, but if you're a fan of the Giants (or a fan of risk), it's a debate worth taking on.
Why the Giants Can Win Super Bowl 55
I'm not saying the Giants will win the Super Bowl this year, but they actually have a decent case to suggest it's not impossible.
The first reason for optimism? New York has a very talented offense. It hasn't always been consistent, but the core of Daniel Jones, Saquon Barkley, Evan Engram, and a litany of solid wide receivers is pretty darn good.
Barkley alone could beast out and enjoy a record year en route to carrying New York on his broad shoulders and Hercules-esque thunder thighs.
New York also worked to get better in the trenches. They drafted Andrew Thomas, who should help both aspects of the offense and gives the o-line a boost in general.
Defensively, the G-Men added Blake Martinez, James Bradberry, and Kyler Fackrell in free agency. The team also added a stud safety in Xavier McKinney. Found in round two, the first-round talent is among the top 2020 NFL Draft steals.
Across the board, the Giants are better and could be more competitive. Now they just need to take advantage of a weak NFC East division.
Why the Giants Won't Win Super Bowl 55
It's much easier to build a case against the Giants making a title run than it is to prop them up as a viable Super Bowl bet.
I do think there is logic behind being optimistic, but there's quite a bit more tangible information that supports a Super Bowl win isn't in the cards just yet.
The first problem is that we don't know if we can trust Daniel Jones. He flashed major upside in 2019, but he also looked like a rookie far too often. This offense could be deadly if it "clicks" for him, but if not, it could be a disaster.
Another issue is New York's offensive line. Nate Solder was a bust for a unit that gave up the 13th-most sacks in 2019. Big Blue also ranked just 19th in rushing.
The latter is pretty disappointing when you have perhaps the most physically gifted running back in all of football.
New York also has a lot of work to do on defense, where they gave up 29 points per game and finished 22nd in sacks. If their offense is forced to carry them again, they'll have major issues.
Will the Giants Win the 2021 Super Bowl?
In a word, "no." But can they? Nah, probably not.
The Giants are a poor bet to go the distance, but I do stand by the logic that could potentially support them. GM Dave Gettleman gets ridiculed for his old-school ways, but the guy sat in a front office that won two titles (Giants) and reached another (Panthers).
Gettleman deserves the opportunity to see what he's built play out. On paper, the Giants absolutely have the offensive tools to be dangerous, and how far they go could hinge on an improved defensive roster.
Remember, they do play out of the weak NFC East, so if they can rise up and snag the division, you never know what could happen once they slink into the NFL playoffs.
I'm not advocating a big bet on the Giants to win it all, but if you want to take on that risk, just be sure you do it with as much information as possible. Bookmark our NFL betting blog for the latest odds, predictions, and more.
AUGUST
Casino of the Month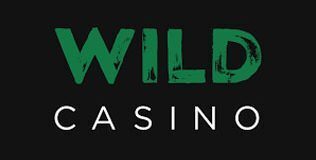 Welcome Bonus
250% up to $5,000
Read Review
Visit Site