Hide Bonus Offers
| | | | | |
| --- | --- | --- | --- | --- |
| #1 | Bovada Sports | 50% Up To $250 | Visit Site | Bovada Sports |
| #2 | BetUS | 125% Up To $2,500 | Visit Site | BetUS |
| #3 | MyBookie | 100% Up To $1,000 | Visit Site | MyBookie |
| #4 | Everygame | 100% Up To $500 | Visit Site | Everygame |
| #5 | BetOnline Sports | 60% Up To $1,000 | Visit Site | BetOnline Sports |
New Faces in New Places – Which MLB Moves Will Work Out Best in 2019?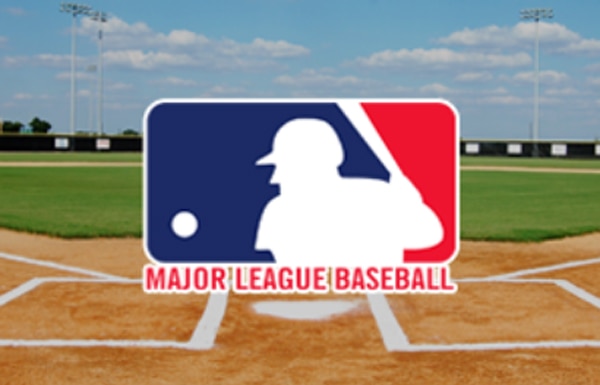 Who would have thought that when pitchers and catchers reported to spring training, names like Bryce Harper and Manny Machado would still be unsigned?
Seriously, did you imagine that Craig Kimbrel and Dallas Keuchel would still be left off rosters and not have a place to go?
If you remember that Boston didn't ink J.D. Martinez to a five-year/$110 million deal until February 26th of last year, then perhaps the ambiguity surrounding the whereabouts of some of MLB's superstars isn't as shocking.
While a handful of players are still searching for their next contract, there are plenty of significant players who have already found theirs.
That leads me to this question: Which of the new faces in new places will work out best in the 2019 MLB?
What transactions this offseason will have the greatest impact in determining who wins the 2019 World Series?
After rehashing all the player movement that has taken place so far, here are the eight moves I think will have the greatest implications.
Does Patrick Corbin Give the Nationals the Best Rotation in MLB?
I'm high on the Nationals' chances of winning the NL Pennant in 2019, and I think they could even be a threat to be the last team standing in the Fall Classic.
Obviously, keeping Bryce Harper around would be a huge help, and Harper returning to the nation's capital isn't entirely out of the realm of possibility.
But regardless of whether Bryce is playing in DC in 2019, the Nationals are going to be a force to be reckoned with in the National League. I could go on and on about the up-and-coming talent scattered throughout their lineup, but this segment is dedicated to their starting rotation.
Adding Patrick Corbin to the fray gives the Nats three starters who can all be categorized as aces. And legitimate ones at that.
Max Scherzer is clearly a top-tier pitcher. He's been proving it since 2013. The three-time Cy Young Award winner is coming off an 18-win season in which he accumulated a 2.53 ERA. Max led the Majors in innings pitched (220.2) and strikeouts (300), so enough said there.
Stephen Strasburg battled injuries all season long, but he still compiled 156 Ks in 130 innings. If you recall how well he pitched down the stretch for the Nats in 2017, you'll agree that he's capable of shutting down any lineup in baseball.
But are you aware of how deadly Patrick Corbin is? Surely Mike Rizzo didn't shell out $140 million on an unproven commodity.
Corbin K'd 246 batters in exactly 200 innings in 2018, and his 3.15 ERA based out of a hitter-friendly park in Arizona is nothing to balk at. The lefty fits in extremely well as the #3 guy in Washington, and the best part is, he's still getting better.
If Corbin produces as I expect him to in 2019 and if Strasburg stays healthy and contributes 200 or more innings, then all I can say is look out for the Nationals this season. Booking a ticket on Washington to win the 2019 World Series at +1700 might not be the worst idea.
Why Paul Goldschmidt Fits so Well in St. Louis
The St. Louis Cardinals won 88 games in 2018 and still found themselves 7.5 games behind the NL Central champs, the Milwaukee Brewers.
But after winning 40 of their final 68 games once Mike Shildt took over for Mike Matheny, they at least enter the 2019 campaign hopeful that they can contend for the division. Trading for Diamondbacks first baseman Paul Goldschmidt was an A+ move in my mind.
Goldschmidt could very well propel the Cardinals into reaching the postseason in 2019.
I'll tell you exactly why I love the trade so much for the Cards.
Matt Carpenter is a third baseman by nature, and this move allows him to return to his natural position. Jose Martinez can return to a platoon role in the outfield, which adds a ton of depth and flexibility to this lineup.
Inserting a slugger as established and consistent as Goldy into the middle of the batting order means Marcell Ozuna and Dexter Fowler will see better pitches to hit. It also means that when Paul DeJong gets on base, he'll have a greater chance of crossing home plate.
Losing Luke Weaver to Arizona in the trade for Goldschmidt could end up stinging, as the 25-year-old right-hander has lots of upside. But Luke carries a lifetime 4.79 ERA and had plenty of chances to shine in St. Louis. He just never grabbed the bull by its horns and ran with the opportunity.
Carlos Martinez will return to a starting role, and Adam Wainwright is supposedly healthy. Miles Mikolas flaunted a sub-3.00 ERA in 200+ innings in 2018, and Jack Flaherty is actually the Cardinals pitcher I'm most excited about.
Because their starting rotation appears to be intact, it was vital that St. Louis went out and added a big-time bat to their lineup. Paul Goldschmidt not only accomplishes that mission, but his blue-collar mentality and intense work ethic should also rub off on the rest of the dugout.
And it should give the Cardinals a legitimate shot at winning 95+ games and playing well into the month of October.
How Well Can James Paxton Pitch for the Yankees?
Ever heard the saying, "Don't bring a knife to a gunfight"?
The Yankees have to contend with the Red Sox in 2019, so they better come prepared and ready to brawl. That meant that they needed to go out and trade for a top-notch pitcher who could immediately reenergize the Yankees rotation.
Trying to beat the Red Sox while relying on the likes of Masahiro Tanaka and CC Sabathia was never going to work, hence my reference to bringing a knife to a gunfight.
However, now that James Paxton has arrived, the Yankees have a bazooka in their arsenal.
J.A. Happ is steady, and Luis Severino has shown lots of promise. But Paxton has the type of electric stuff that could win a Cy Young Award.
Paxton is a southpaw who can generate tons of swings and misses, as evidenced by striking out 208 batters in 160.1 innings last year.
But equally important, he gives the Yankees some "pop" at the top of their rotation and some firepower to fall back on.
If James stays upright and can deliver more than 200 innings in the Bronx this season, then this team could apply some real pressure to the BoSox. And Paxton could be on the short list of candidates to take home pitching's top individual award.
Either way, the Yankees had to begin the season with a credible lefty on their staff. Considering I think 250+ Ks and 18 wins are on the table for Paxton in 2019, it's safe to say James should be that guy.
J.T. Realmuto Gives the Phillies the Best Catcher in Baseball
You don't have to wonder how excited J.T. Realmuto is to be playing for the Phillies in 2019 as opposed to the lowly Marlins. Just look at what he and his wife did the moment he received the call that he was traded to the City of Brotherly Love.
They grabbed their infant daughter and literally drove through the night so that they could arrive in Clearwater, the site of the Phillies spring training, the next day.
J.T. is obviously thrilled to be in a position to compete for a division title, and the Philadelphia franchise and fan base are more than happy to have him.
The Phillies got the backstop everyone was coveting, but it didn't come without a steep price. They had to say goodbye to their young and highly-touted catcher, Jorge Alfaro, not to mention they sent their top pitching prospect Sixto Sanchez to the Marlins (in the deal to snag Realmuto).
Lefty pitching prospect Will Stewart will also make the trek to South Florida as part of this trade, but I still think the Phillies will walk away ecstatic. Keep in mind that this ballclub already signed Andrew McCutchen and traded for Jean Segura, and they're still in the market for Bryce Harper.
Realmuto turns 28 about a week before the regular season begins, and he's just now entering his prime. Not only is he reliable behind the plate, but he's pretty trustworthy when he steps up to it as well.
After hitting 11 homers in 2016 and 17 more in 2017, Realmuto blasted 21 dingers in just 125 games in 2018. His .286 average over that three-year stretch tells me he can hit anywhere from second through sixth in the Phillies batting order, giving skipper Gabe Kapler several options when setting his lineup.
Who plays the field and who hits where could come with some variables, but one thing is set in stone.
J.T. Realmuto will be a fixture in the middle of the Phillies order on a daily basis.
Josh Donaldson Has Plenty Left in the Tank for the Braves
Josh Donaldson had an injury-riddled year in 2018, but let me remind you what the former Oakland and Toronto third baseman was up to before that.
I could start with the fact that he won the 2015 AL MVP award by smashing 41 jacks and driving in a league-high 123 runs, all while hitting .297. I could also tell you he backed that impressive campaign up with 37 home runs in 2016 and 33 more long balls in 2017.
And you want to tell me he doesn't have anything left in the tank?
Josh is just 33 and is in tremendous physical shape. In fact, I wouldn't be surprised if he got back to putting up MVP-caliber numbers once again.
If you aren't sold on Donaldson being able to produce for Atlanta in 2019, perhaps you'll be more at ease when you consider who he'll be sandwiched between in the lineup.
Braves manager Brian Snitker projects Josh to hit second in the order, with Ronald Acuna Jr. leading off and Freddie Freeman batting third. Good luck finding a more dynamic 1-2-3 in the National League, because I'm not sure one even exists.
Johan Camargo will play a platoon role in the infield and be able to relieve Josh at third base if and when the former MVP needs a breather, but I (and the Braves organization) am expecting him to be a full-time player and a major contributor this upcoming season.
Why else do you think GM Alex Anthopoulos is paying Donaldson $23 million in 2019?
Houston Needed a Lefty Bat – Enter Michael Brantley
It's not receiving as much notoriety as some of these others, but I have a hunch that this acquisition could be huge. Signing Michael Brantley could even be the move that thrusts the Astros back into the World Series.
We already know all about how ridiculously compelling the Astros lineup was last year and will be again in 2019, but I'd like to point something out.
Houston boasts a bunch of robust batters, but they all do their damage from the right-hand side of the plate. Seriously, think about George Springer, Alex Bregman, Jose Altuve, Carlos Correa, Yuli Gurriel, and Tyler White. What they all have in common is that they bat right-handed.
Injecting Michael Brantley's left-handed bat in this lineup will help break up the monotony of having righty after righty, and Brantley is a total stud in his own right. Michael hit .309 in Cleveland last year with 36 doubles and 17 home runs, but it's his discipline at the plate that will be a real privilege for A.J. Hinch's team.
Brantley sports a brilliant K/BB ratio (48 walks and 60 Ks in 2018) and has also stolen ten or more bases in all eight seasons he has been healthy. Losing the 31-year-old lefty is a big blow for Cleveland, but it's a massive gain for Houston.
It's one that could even push them over the edge and on top of baseball.
A.J. Pollock = Insurance for the Dodgers
Bryce Harper and Manny Machado might be the two free agents that all Dodgers fans were hoping to sign, but I'd like to tell you why I think this A.J. Pollock move makes a ton of sense.
Matt Kemp and Yasiel Puig are now in Cincinnati, and Joc Pederson struggles against southpaws (hit just .170 against left-handed pitching in 2018). Chris Taylor is moving back to second base as his primary position, meaning the Dodgers needed to fill the hole in center field quickly.
LA's decision to scoop up Pollock on a four-year/$55 million deal solves their problem and actually gives them something to look forward to.
Look for Pollock to hit leadoff, setting the table for the likes of Justin Turner, Cody Bellinger, and Max Muncy. Sure, durability has been a concern for A.J. throughout his career, and the only way to shake that classification is to play a full season in 2019. After missing all but 12 games in 2016, Pollock missed 99 games in 2017 and 2018 combined.
But if he can avoid the injury bug, he could match what he achieved the last time he stayed healthy. That was in 2015 when he swiped 39 bags, hit .315, and won a Gold Glove. If he comes even close to that type of production, then my premonition of the Dodgers not reaching the 2019 World Series could be way, way off.
Daniel Murphy Fills out a Potent Lineup in Colorado
I'm a fan of D.J. LeMahieu and think he was a solid player for the Rockies over the past 6-7 years. But swapping him out for Daniel Murphy at second base is far from a lateral movement in my eyes.
It's a fairly significant upgrade.
Daniel Murphy missed a big bulk of last season as he was recovering from microfracture surgery on his right knee, but he appeared not to suffer any setbacks when he finally returned to the Nationals lineup. Between 91 games in Washington and his brief stint in Chicago, Murphy maintained a .300 batting average in 2018.
That's after hitting .347 in 2016 and finishing second in NL MVP voting behind Kris Bryant. Murphy went on to hit .322 in 2017, and I should also note that Daniel led the National League in doubles in both of those years.
We all remember how clutch he was for the New York Mets during the 2015 postseason, and he actually hit .438 for the Nats against the Dodgers in the 2016 NLDS. Well, guess what?
Now Daniel gets to hit in Coors Field and bat in between Charlie Blackmon and Nolan Arenado. Charlie is as good of a leadoff hitter as there is in the National League, and I've already picked Nolan Arenado to win the 2019 NL MVP award.
Despite playing in the hitter-friendly ballpark, the Rockies possessed the lowest on-base percentage against right-handed pitching among all the teams who qualified for last year's postseason.
That's why making the switch from LeMahieu (righty) to Daniel Murphy (lefty) could have a much bigger impact than the average fan realizes.
P.S., Murphy's leadership and dependability down the stretch won't go unnoticed.
Expect More Names to Sign Soon
I already referenced the absurdity that Bryce Harper and Manny Machado are still searching for a new team, but eventually, they'll find a home. But regular starters like Mike Moustakas and Marwin Gonzalez remain unsigned, as do Adam Jones and Carlos Gonzalez.
This means that there is still plenty of drama to unfold over the next few weeks leading up to the start of the regular season.
So don't get too comfy yet!