How Will the New England Patriots Cope Without Tom Brady in the 2020 NFL Season?

Tom Brady leaving the New England Patriots managed to be one of the most predictable pieces of news of the offseason, as well as one that still came as a bit of shock somehow. The future Hall of Famer is now preparing for life in the sunnier climes of Florida after deciding on the Tampa Bay Buccaneers as his next team.
Does this mean the end of a lengthy run of success for the Pats? Or can Bill Belichick weave his magic once again and produce another championship-winning team?
New England has been utterly dominant in the AFC East over the last 25 years, but even that might be under threat now that Brady has left.
What will the New England Patriots do without Tom Brady in the 2020 season? This is unchartered territory for the fans, players, and Belichick. Can New England still compete without being able to fall back on one of the most reliable quarterbacks ever to play the game?
What Now for the Pats?
As soon as Tom Brady announced that he would be leaving New England, the NFL sportsbooks' odds of a Patriots victory at Super Bowl 55 lengthened dramatically. Similarly, the price for a Buccaneers championship was slashed when he revealed that Tampa would be his next port of call.
But with Bill Belichick, surely the Pats still have a chance of going deep into the playoffs at the very least?
There is no doubt that the 2020 season will be a much tighter affair in the AFC East, but there are a number of reasons for confidence in New England. Belichick still being the head coach is a major factor, but there are others. I'm going to take a look at what we might be able to expect from the Patriots next season and how far the team can expect to go in its bid to win an unprecedented seventh Super Bowl.
Patriots QB Replacement
A major factor in any potential future success for the Pats is who the organization decides should take on quarterback responsibilities. Belichick has never had to do without Brady (aside from a few games where he was suspended by the league and injury), so there is little to go on as what his next move will be.
Of the QBs already in New England, Cody Kessler and Jarrett Stidham would seem to be the most likely to step up. Stidham was a fourth-round pick last year and has the nod at the moment. His relationship with receivers already in the organization would be a plus point, and he also completed passes last season when Brady was out.
There have also been the rumblings of insider sources that suggest that Brady was not thought of as highly by some of the coaches, compared to the Patriots owner. So bringing in a new QB shouldn't change things too much.
There is also the option of drafting in a new young rookie to take over as quarterback. The Patriots obviously don't have any of the first picks, but Belichick has worked his magic with draft trades before, so don't assume that can't happen this year. Oregon's Justin Herbert is thought to be the most "Patriots-ready" in the field, but he may already be gone by the time New England takes its first player.
Jordan Love is another QB that has been linked with New England and might be more likely to still be available when the Pats take their pick. But whether Belichick would entrust his team to the hands of a rookie is the question. After so many years of a trusty pair of hands in Tom Brady, that might be a big gamble.
Many of the top quarterbacks who might have been up for a move to Foxborough have re-signed for their teams. Two names that will be talked about a lot this offseason, though, are Cam Newton and Jameis Winston. Winston has made way for Brady at Tampa Bay, of course. But for all the potential he has, there is a lot of downside to Belichick risking the Patriots in his hands.
He might throw 30 touchdowns, but he could also throw 30 interceptions in the same season. I also don't see Newton joining up. There could be a big surprise coming, but Belichick will have to do with a lesser QB and hope that the rest of his offense can step up.
Defense Wins Championships
There is one very good reason that New England may not suffer quite as much as people might think in 2020, and that is because it already has one of the best defenses in the NFL. The Patriots allowed just 14.1 points per game last year, as well as leading the league in yards allowed. They were pretty good at taking the ball as well.
That being said, Jamie Collins has left for Detroit, while Kyle Van Noy has upped sticks for another Florida team in the Miami Dolphins. Those two linebackers will be difficult to replace, but some key defensive picks should be expected in the draft. Add league-leading cornerbacks Stephon Gilmore and JC Jackson, and there is still some depth in the roster.
Re-signing free agents has been productive for the Pats over the last month or so, and there is cause for optimism in the defensive unit for the season ahead.
There will be some gaps left by the big names that have departed New England, but this defense has the potential to still be one of the best in the league, if not quite as good as it has been over the past few years. Bill Belichick will see that as a good result and something to work with. New England is one of the best at keeping a winning system going, so Tom Brady will not stop the general ethos on either side of the ball.
Tom Brady's Not That Good Anyway
Okay, that's probably going too far. Even at his worst, Brady was always someone that Belichick and the Patriots could turn to when they really needed something done. Brady is a real clutch player that can turn things around when all seems lost. That may be what will be most missed in 2020, but there have been signs recently that Brady's standard had been slipping. That standard was admittedly very high to begin with. But there had been some natural decline.
Brady's lack of mobility had become almost legendary in the last few seasons. The long passes just weren't there as he settled for shorter gains. This added the extra problem of throwaways becoming more of a regular thing.
Getting in a new QB that has the ability to move around the field could change the entire look of the Patriots offense.
Belichick will have been planning how to deal with Brady not being around for a while now, so he should be able to adapt if the style of QB is different.
It is crazy to say that New England will not miss Tom Brady, but the loss of a 42-year-old quarterback does not have to be the end of the team winning games. If Brady had left five or six years ago, then Belichick would be in a bigger hole than he is now.
AFC East Competition
One major yardstick of how well the Pats will cope next season is whether they can win their 12th consecutive AFC East title. Last year, the Dolphins did just about nothing of note, aside from beating New England in week 17, and the much-vaunted New York Jets comeback stalled very early on in the year.
But the Buffalo Bills looked very impressive in 2019, and with Brady gone, there would seem to be real competition next season now. If the Jets can actually get their act together, then there might even be a three-horse race in the offing. Miami will be better than last season as well, so could cause a few upsets along the way.
Buffalo was only two games back on the Pats last year in the end and will be hopeful that 2020 is the year it finally wins a divisional title for the first time in 25 years. With both Buffalo and New England crashing out in the wild card playoffs last season, the AFC East suddenly became one of the also-ran divisions in the league.
So a convincing divisional title from one of the two would set up the postseason in a far more positive manner.
Having some real competition in the AFC East will be a welcome change, and if it takes Tom Brady leaving for that to happen, then so be it. The Patriots should be able to cope just fine in the regular season, but they might struggle to get much further without Mr. Dependable.
Is Tanking an Option for the Patriots?
It seems to go against everything that Bill Belichick and the entire New England Patriots organization stands for, but could the team purposely tank next year for a greater opportunity to bring in some of the best young talent in 2021? It was kind of what Miami did last year before the Dolphins forgot how to lose and actually picked up some victories towards the end of the season.
Although the prospect of some early first-round draft picks might give Belichick some pause for thought, this doesn't seem like the best option for a team that already has a fairly good depth chart and the ability to trade some picks in a creative way. Getting the top QB in a year's time might be attractive if Stidham doesn't work out. But tanking as a potential tactic will probably be too late by then, anyway.
At 68 years of age, Bill Belichick is unlikely to want to waste a year on the off chance that he can work with a number one draft pick anyway. Plus, this is his first real chance to show that he can win without Brady. The prospect of taking the Patriots to the Super Bowl without the quarterback who made that happen so many times over the years must be very tempting.
Will The Patriots Cope Without Brady?
There is no doubt that the New England Patriots will miss Tom Brady. He may not be the same player he was just a few years ago, but when the team needed something special, they always knew he was there for the clutch decisions. But there will be other players missing that will affect the way the Pats perform in 2020.
Gronk retiring at the end of the 2018 season could easily be seen as just as important as Brady's departure. Belichick was able to adapt his system to play without using a tight end to receive, but there was a definite lack of magic without Gronk in the team. Even kicker Stephen Gostkowski leaving will have a big impact. He was the all-time leading points scorer for New England, and Belichick has made it very clear how much he will be missed next season.
When it comes down to it, New England will probably cope just fine next season. Bill Belichick will put out a team that competes in its division and may even make the playoffs again.
That is obviously not the level of success that we have come to expect from the Patriots, but it is not purely down to Tom Brady's exit that they now find themselves in that position.
AUGUST
Casino of the Month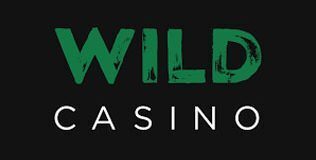 Welcome Bonus
250% up to $5,000
Read Review
Visit Site