Hide Bonus Offers
| | | | | |
| --- | --- | --- | --- | --- |
| #1 | Bovada Sports | 50% Up To $250 | Visit Site | Bovada Sports |
| #2 | BetUS | 125% Up To $2,500 | Visit Site | BetUS |
| #3 | MyBookie | 100% Up To $1,000 | Visit Site | MyBookie |
| #4 | Everygame | 100% Up To $500 | Visit Site | Everygame |
| #5 | BetOnline Sports | 60% Up To $1,000 | Visit Site | BetOnline Sports |
What You Need to Know About League of Legends World Championship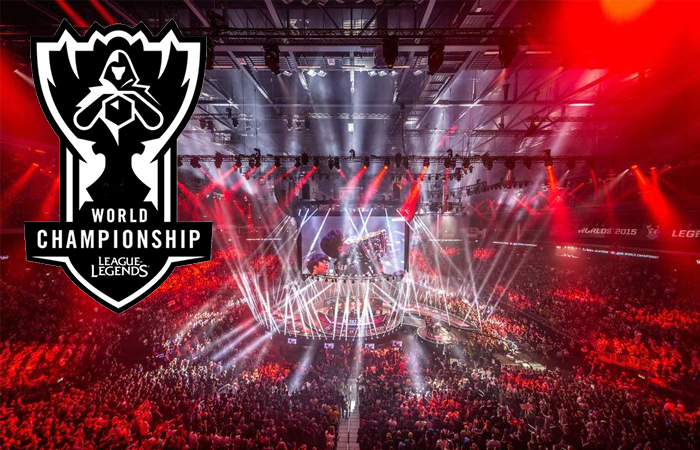 League of Legends is an esport rapidly increasing in popularity. Holding hundreds of millions of viewers, League of Legends has brought in almost one billion dollars in revenue last year from the in-game purchases and viewership from the competitive scene.
Speaking of the competitive scene, Worlds is approaching. The biggest international tournament to this day, Worlds is a culmination of every region's teams combined together in a high-risk, high-reward tournament with only one victor in the end. The action starts on September 23rd.
But what about those who are just being introduced to the game of League of Legends? How do they know what to expect and how the game works? Luckily for you, this article will introduce you to everything you need to know about the Worlds stage. Let's get started.
Regional Teams
Worlds is all about the best teams from each region of the League Competitive Series coming together and battling it out to see who's the best. The LCK (South Korea), LMS (Taiwan, Hong Kong and Macao), LPL (China), NA LCS (North America), and EU LCS (Europe) all send three of their best teams to Worlds.
In order to determine this, the best teams in their regions battle it out through a playoff stage. The finalists automatically qualify for Worlds with the remaining teams working to qualify through a system called the Regional Qualifier.
For instance, Team Solo Mid and Immortals made the finals, automatically qualifying them for the International Stage. The remaining teams which had enough points played in the Regional Qualifier ultimately resulting in Cloud9 as the undisputed champion and third and final qualifier for Worlds in the NA LCS region.
Well, what about other regions like Brazil or Australia? They can still qualify and play for Worlds, right? As a matter of fact, yes, they can. However, only their top two teams will play. Because of this, the top team will automatically go to the Groups Stage while the runner-up will be sent to the Play-In Stage.
Play-In Stage
Before League of Legends was as large as it is to this day, League of Legends only had two stages: A Groups Stage and a Knockout Stage. In the Groups stage, teams would battle it out and the top two from each group would advance to the Knockout stage which is assimilated in bracket formation.
However, with such a large audience, League of Legends has now added a third stage. With regions from all over the world sending their best teams to Worlds, there just simply isn't enough room for everyone. To resolve this, Riot Games added a Play-In Stage.
The lowest seeded teams from each region will play in an additional stage formatted just like the Groups Stage. The top team from each group will then be randomly assigned to a different group in the Groups stage.
For example, Fnatic was the third-place seed of its region. Because of this, it will be going to the Play-In Stage to play against smaller region teams like Kaos Latin Gamers (CLS) and Young Generation (GPL). The only region which does not participate in the Play-In Stage is South Korea due to their dominance on the International Stage for the past three years.
Groups Stage
After the Play-In Stage has finished, the top teams from the Play-In groups will be drawn into the Groups Stage where they will then face a whole new roster of stronger, highly skilled teams who have been doing this profession for years.
Teams like Team Solo Mid, South Korea Telecom and Edward Gaming are situated in the Groups Stage. This stage is where the powerhouses are located. It's rare to see smaller regions flourish in this area. However, it's been done with the recent success of Albus Nox Luna's upset over top teams like Counter Logic Gaming to reach the Quarterfinals of the Knockout Stage.
In the Groups Stage, there are four groups with four teams in each one. However, the groups will not be finalized until the Play-In has finished. The top two from each group will advance to the Knockout Stage. This year's action will be like no other previous year. With teams like South Korea Telecom facing off against Edward Gaming and ahq Esports Club in Group A, you're sure to see plenty of action in that area.
Meanwhile, in Group C, former World's finalist Samsung Galaxy will be facing against powerhouses like G2 Esports, who hold Perkz and Mithy, and Chinese titan Royal Never Give Up who holds the once best AD Carry in the world, Uzi, and jungle prodigy MLXG.
Those who make it past the Groups Stage will then go onto a Knockout Stage, starting in the Quarterfinals.
The format will be best three out of five games with single elimination, meaning once you're out, you're out.
The Play-In, as well as the Group Stage, are both sure to be filled with plenty of action-packed plays, moments and team fights that will leave you wanting more. But which regions should you be watching? The options are endless.
South Korea (LCK)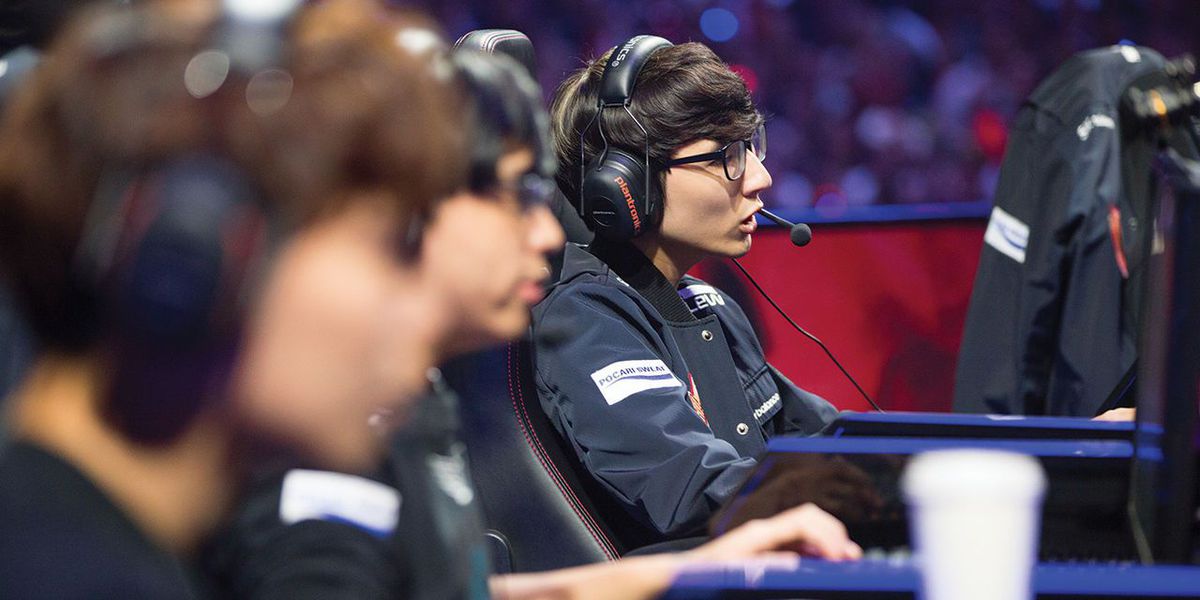 This year, South Korea brought Longzhu Gaming, South Korea and Samsung Galaxy to Worlds. Their combined skill, prowess and mechanics have all been widely respected throughout the world. In the world of League of Legends, there is not a single team who does not know of the legacy Korea has created, largely thanks to South Korea Telecom's success throughout the years.
For the past four years, South Korea has been the pinnacle of the International Stage, almost always bringing their top teams to the Worlds finals. With top players like Khan, Faker, Bang and Ruler in the region, there's no wonder why they've been at the top for so long.
Longzhu Gaming, which was a recent surprise to most fans, came out as the top contender in the LCK region followed by usual favorite, South Korea Telecom. Longzhu's success has been mainly thanks to new top lane prodigy Khan whose aggressive playstyle helped take down crucial players like Faker and Bang.
Accompanying Longzhu Gaming and South Korea Telecom is Samsung Galaxy. The former World's finalist holds top players from their region like Crown and Ruler, both of whom are widely respected for their insane game mechanics.
These top teams have all experienced the international stage and don't shy away from any challenge thrown at them. Any team who faces the LCK region will be in for the fight of their lives because if they don't bring their A game, then their chances of winning will be slim to impossible.
North America (NA LCS)
This year, North America sent Team Solo Mid, Cloud Nine, and Immortals to the international stage. Team Solo Mid and Cloud Nine have been crowd favorites going for the past four years and counting. However, with the debut of Immortals' first appearance at Worlds, some fans are excited for what the future may hold.
With a new stacked roster containing Pobelter, Flame and Cody Sun, the team has experienced recent success throughout the years, taking down large name franchises like Cloud Nine and Counter Logic Gaming.
Many fans are expecting a solid performance from Immortals despite their amateur status on the Worlds Stage. As for Team Solo Mid and Cloud Nine, the two are expected to have a successful run at Worlds due to their consistent appearances.
Team Solo Mid has the notorious Bjergsen while Cloud Nine has Jensen to equally match that notoriety. Both have gone head to head against international players and have stood their ground against teams like Team WE and Samsung Galaxy.
While North America is not as strong as South Korea or China, the region has certainly been improving as a whole. You can expect a different, more improved performance from their last debut in 2016 due to constant roster changes and new imports from other regions.
China (LPL)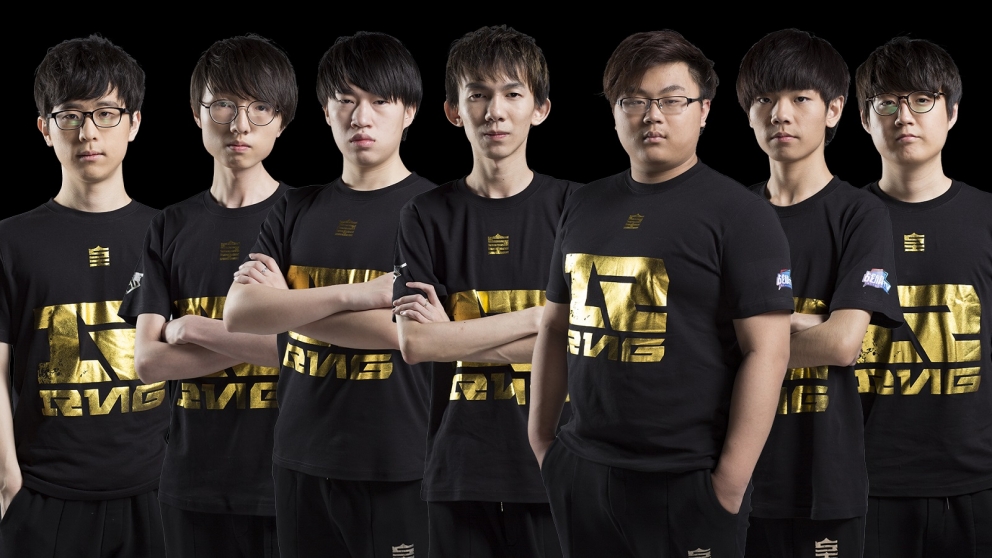 Possibly the most mechanically-skilled region out of all regions, China has some of the best top laners, junglers, mid laners, AD carries and supports in the game. Teams like Edward Gaming and Royal Never Give Up have displayed their international success through the past tournaments.
At the moment, they're the only region whose teams can consistently go against Korea's powerhouse lineups.
They've had players like Deft come through and still have top performers like Xiaohu, Uzi, and Mouse in the region.
With such a strong team-based area, you can expect them to be the main adversary for Korea, considering the fact that teams like Royal Never Give Up will be facing against Samsung Galaxy and Edward Gaming will be battling against LCK's South Korea Telecom. If there's anyone you want to bet on that will have any chance at beating the LCK teams, you'll want to bet on China.
Hong Kong, Taiwan and Macau (LMS)
The LMS is one of those interesting regions who, though they aren't as large as most, put up a challenge for any team in their way. Currently, aside from Fnatic in Season One, they are the only region to hold a World Championship other than South Korea.
The three teams coming into the Worlds Championship are Flash Wolves, ahq Esports Club, and Hong Kong Attitude. Though Flash Wolves and ahq Esports Club are fairly well-known teams with a suited reputation for their performance, Hong Kong Attitude is a new name for the international audience.
Hong Kong Attitude is rebranded version of the now disbanded Hong Kong eSports. Though they are still unknown to most of the League of Legends audience, if they could make it that far in LMS, they can make a name for themselves.
As for Flash Wolves and ahq Esports Club, the two teams are notorious for their long-lasting performances in Worlds which have both earned them large reputations around the World. On ahq Esports Club, they have mid laner Westdoor who has gone toe-to-toe with some of the best. In addition, they have Ziv who has been a name throughout the region for years.
On Flash Wolves, they have names that have been echoed throughout the world for years. The support of Flash Wolves, Sword Art, made it onto a documentary for his team's historic runs throughout the seasons. They even managed to take down South Korea Telecom and G2 Esports at times.
Though they might not be the best region in the eastern half of the World, they still have the capability of putting up a fight. They've done it before in the past few years and you can expect them to do it again.
Europe (EU LCS)
Europe's region has been one of the top throughout the years and though it has fallen off a bit, it is still a major threat to anyone in their way. Teams like Fnatic and Origen have had record-breaking performances, taking out Korean teams thought impossible by other regions until they did it.
This year, they sent top seed G2 Esports, Misfits, and Fnatic to the international Worlds stage this year. G2 Esports has been the fan favorite for years, reaching the Mid-Season Invitational final only to fall to South Korea Telecom. They hold players like Perkz, Zven, and Mithy all of whom have had experience at this level.
As for Misfits, this is their first year at Worlds and like Hong Kong Attitude, they have a name to make of themselves. However, with players like Hans Sama as the AD Carry and Power Of Evil in the Mid lane, there is no doubting that Misfits can't pull it off.
The last team which is to be discussed is Fnatic. They've done extremely well in the past years, even winning the Season One Championship. However, due to roster changes throughout 2016 to 2017, the team will have some obstacles to go through before they can reach the heights they once achieved.
Europe's teams, aside from Misfits, all have players which have experienced the top level of gaming.
They have players like Rekkles, who helped lead Fnatic to a Worlds Semifinal in 2015, and Zven, who helped Origen reach a Worlds Semifinal as well.
They have the talent and they have the skill but most importantly, they have the experience. They've experienced the top teams in a high-stake, high-risk situation. They know how it's like, competing for one of the top spots at Worlds and that alone, could be one of the sole reasons they make it far.
Conclusion:
This year is expected to be more exciting than ever. With more teams and more competition comes the prospect of more highlights, more plays and more memories for days to come. On September 23rd, the competition will start and the road to the 2017 World Champion will begin.