Hide Bonus Offers
| | | | | |
| --- | --- | --- | --- | --- |
| #1 | Bovada Sports | 50% Up To $250 | Visit Site | Bovada Sports |
| #2 | BetUS | 125% Up To $2,500 | Visit Site | BetUS |
| #3 | MyBookie | 100% Up To $1,000 | Visit Site | MyBookie |
| #4 | Everygame | 100% Up To $500 | Visit Site | Everygame |
| #5 | BetOnline Sports | 60% Up To $1,000 | Visit Site | BetOnline Sports |
Ndamukong Suh and Super Bowl 53's Top Impending Free Agents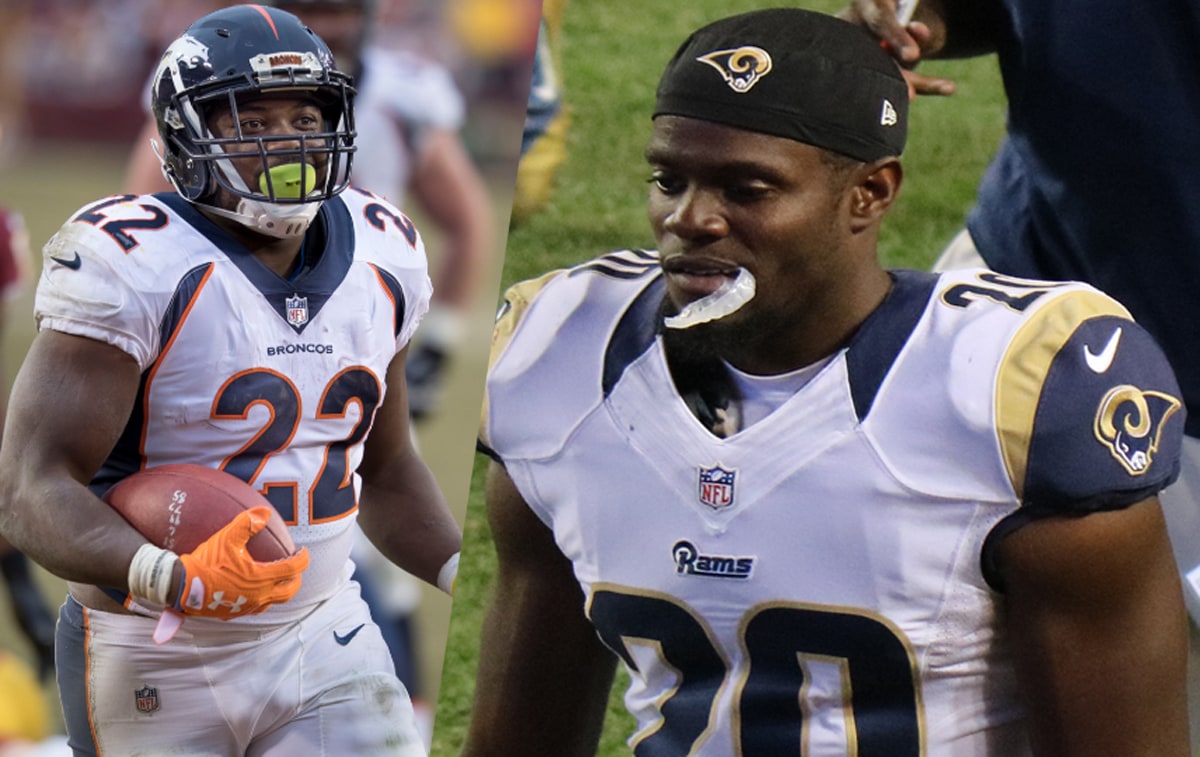 Super Bowl 53 is understandably all about the here and now. Both the New England Patriots and Los Angeles Rams care about one thing: winning an NFL title.
New England has been here before and is an understandable -2.5 favorite. However, the Rams have the look and feel of one of the more tantalizing Super Bowl underdogs at this stage in some time.
How you bet won't be impacted by outside noise, but for some people associated with this game, their future may not be with the team they're presently on.
New England defensive coordinator Brian Flores, for one, is headed to South Beach once the dust settles on Super Bowl 53.
Rams offensive guru Zac Taylor will be headed to Cincinnati to coach the Bengals. Both coaches will hope their pending moves don't operate as a distraction during the biggest game of their lives, but it's impossible to say for sure that it won't.
And as much as impending free agents would like to only think about what happens on Super Bowl Sunday, some could be eyeing what lies ahead of them in the very near future.
That doesn't even begin to touch on potential retirement talk involving Tom Brady, Bill Belichick, or Rob Gronkowski, nor does it include Tony Romo prop bets dealing with his future career choice.
With that all in mind, let's look at the biggest Super Bowl 53 stars scheduled to hit free agency and which teams they could help in 2019.
Phillip Dorsett, WR, Patriots
Dorsett probably isn't helping anyone win a title all on his own, and he's a fine candidate to return to New England on the cheap. Still, he's just 26 years old and offers deep speed for someone looking to stretch the field.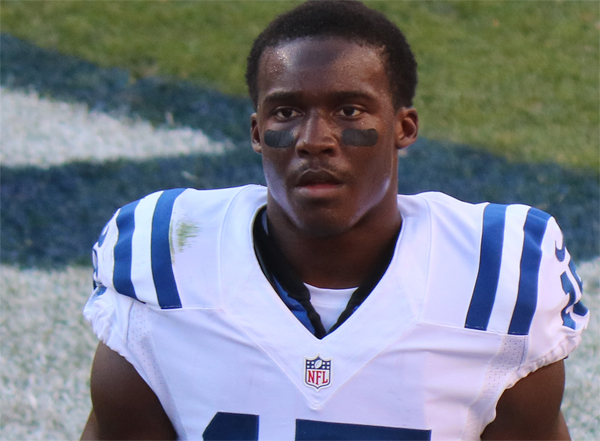 Philadelphia will be in need of a deep threat with Mike Wallace not really working out last year, while the Buccaneers could also be in the market should DeSean Jackson skip town.
Cordarrelle Patterson, WR/KR, Patriots
C-Patt has found a home with the Pats, who recognized he'll never be an elite wide receiver but have successfully manufactured him touches and gotten him to produce.
Patterson may not agree and could chase big money elsewhere, but it's arguable nobody will utilize him as well. Still, Patterson is just 27 years old and on special teams ability alone could sniff out a better deal than the Pats will likely hand him.
Jason McCourty, CB, Patriots
McCourty holds a little more value than Dorsett or Patterson, who both fill smaller roles. McCourty is aging and could be thinking about calling it a career, but he's still a serviceable starter.
McCourty's brother also plays for the Patriots, so as long as he's there, he may feel inclined to keep trucking along. If McCourty stays, his reliability and stability could go a long way in cementing their already strong (+1000) Super Bowl 54 odds.
Chris Hogan, WR, Patriots
I see Hogan as a bigger piece than the three aforementioned Patriots, just because he can still function for New England and might be able to help another team out.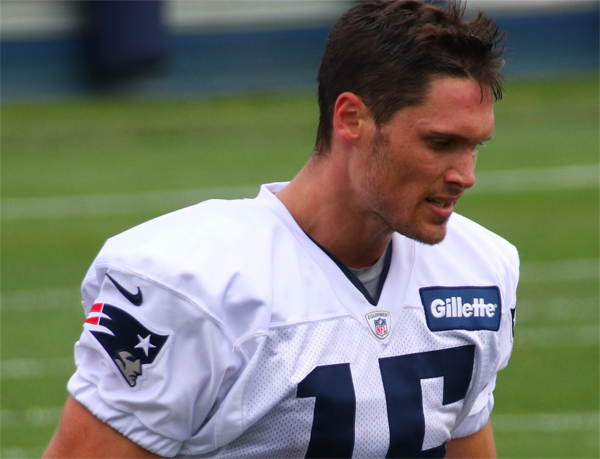 It's not crazy to think this could be Hogan's final game with the Pats, but the 30-year-old can still stretch the field and make plays with the ball in his hands. His volume went down this year, but a team looking for a receiver who can come up with clutch catches in key situations may give him a call.
C.J. Anderson, RB, Rams
Anderson looked completely washed the past two years and currently doesn't look like he's in great shape, but he almost certainly still made him some money for 2019.
The former Broncos rusher has been dominant in spots for the Rams, and before it's all said and done in Super Bowl 53, it's at least possible he plays a huge hand in an LA triumph. Either way, he will likely price himself out of Los Angeles, but anyone looking for a bruising runner may give him a shot.
Teams like the Colts, Jets, Eagles, and Buccaneers could gauge his interest in playing some more in 2019.
Stephen Gostkowski, K, Patriots
This would be a pretty big loss if New England allows their franchise kicker to walk away, but they had a Hall of Famer kicking here before, and moving on from him worked out just fine.
I doubt the Pats will let Gostkowski go, but the price will still have to be right. If not, Gostkowski could go save the Bears from another double-doink or visit teams like the Vikings and Seahawks that have had bad luck with the kicker position in recent years.
Should Gostkowski slip away and land in Chicago, having a trustworthy kicker could greatly enhance the Bears' already appealing +1400 Super Bowl 54 odds.
Josh Gordon, WR, Patriots
This is an interesting one, as Gordon is still technically under contract with the Patriots, and if they want to keep him, they can pay him in restricted free agency.
A lot needs to be made clear in regards to his status, though, as he's currently receiving in-patient treatment for his many issues.
While Gordon is a troubled soul, the Pats seem interested in holding onto him. It's likely nobody else will take on the financial risk, so he's probably back in New England, or his career could simply be over.
Sam Shields, CB, Rams
Shields once thought his career was over due to concussions, and if that scary reality wasn't an issue, I'd rank him far higher on this Super Bowl 53 free agency list.
Shields is a fantastic cover man and could find himself back with the Rams, but he'll be 32 next season and may see a Super Bowl win as the perfect opportunity to end his playing days on top. He can still play at a high level, though, so going elsewhere may give his new team a boost when it comes to their Super Bowl odds.
Potential contenders that could use an upgrade in their secondary include the Chiefs (+700) and Packers (+2000). A return to Green Bay would be pretty special, especially if Shields can stay healthy and help the green and gold get back to prominence.
Rodger Saffold, OG, Rams
Interior offensive linemen are often underrated, but Saffold is a great blocker who has played a big hand in LA producing one of the best rushing offenses in football.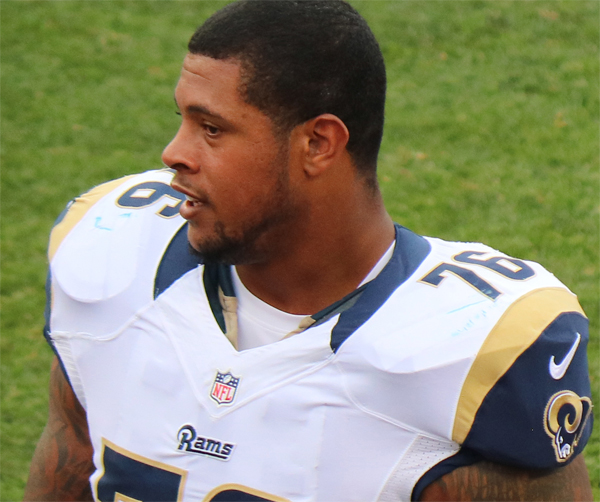 It'd be a mild shock if Saffold wasn't brought back in 2019, but he'll be 31 before the new season starts, and teams often hesitate to pay guards. He's going to get paid no matter what, though, while his presence inside could help anyone trying to compete for a title next year.
Lamarcus Joyner, S, Rams
One of the better safeties in the game, Joyner is a strong candidate to price himself out of LA next year. There's a slew of safety-needy teams out there, starting with the Green Bay Packers.
Landing Joyner could give Green Bay's maturing secondary a massive boost and also get Joyner right back in the big game. He's a bit small for his position, but he's been fantastic and is sure to command big money on the open market.
Trey Flowers, DE, Patriots
Now we're getting to the meat of Super Bowl 53, as Trey Flowers is a huge name and a dominant presence on the line for the Patriots.
Flowers has been a consistent force for New England in regards to pass rush, and after the team traded away Chandler Jones a few years back, it's possible they continue to avoid paying their star players the money they deserve.
It's arguable Flowers won't fit every system, but he's notched six or more sacks in each of the last three seasons. Wherever he goes, he's going to get after the quarterback and boost his new team's title odds.
Dante Fowler Jr., DE, Rams
Fowler might be an easier piece to fit in various systems than Flowers, as he's a better overall athlete and has now played for two very talented defenses over the past few years.
Fowler can really get after the passer, but at just 24, it's very possible he's going to command a ton of cash on the open market. That may stop him from coming back to a loaded Rams offense, but teams in need of pass rushing help like the Packers, Giants, and well, the Patriots, could express interest.
New England could bypass paying up for Flowers if they think they can get a younger, more explosive option in Fowler. That, or Fowler just follows the money and latches on with a team like the Jets, 49ers, or Colts.
Ndamukong Suh, DT, Rams
Another guy that is almost certain to follow the cash is Suh, who could opt to call it a career if the Rams win or simply bank some more cash either way. Considering he's gotten some massive paychecks in the past, I'm assuming he'll keep playing and continue to rack up the dollar bills.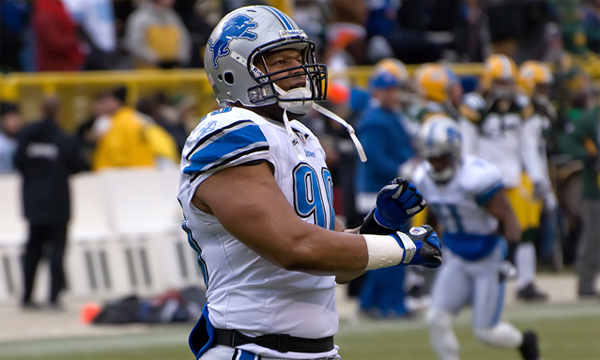 Suh will be in high demand no matter how Super Bowl 53 plays out, though. He remains a force against the run and can put pressure on the quarterback up the middle, while his ability to help the Rams reach the promised land will look awfully good on his resume.
The next deal he signs may end up being Suh's last major contract, as he's going to be 32 going into the 2019 NFL regular season. A return to the Rams doesn't feel like a lock at this point, but other teams that could use help up front may view him as a difference-maker.
Summary
Overall, Super Bowl 53 isn't exactly loaded with superstars that could leave their respective teams in free agency, but it's not completely absent of them, either.
Suh, Hogan, Flowers, and Fowler lead the way as impact players that could have a say in how this Sunday's game plays out, while they also could continue to add value to the right team in 2019 as well.
Will these players be the deciding factors in Super Bowl 53 and/or Super Bowl 54? Only time will tell. All we know for sure is that their talent and impending fates on the open market make their play a little more interesting come Super Bowl Sunday.