NBA Betting: 3 Upsets Worth Targeting on Wednesday, November 29th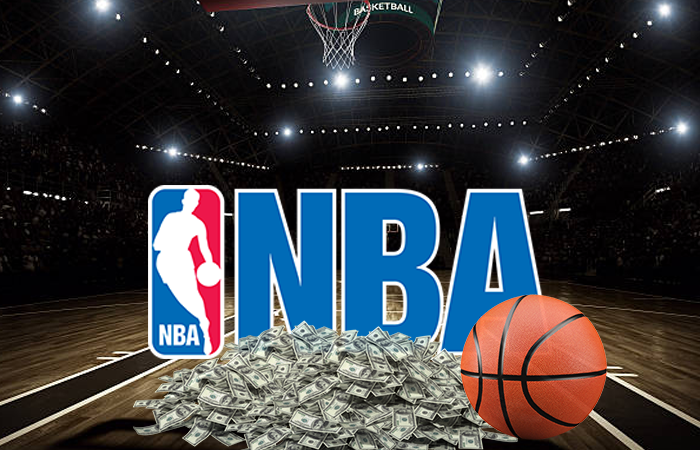 The NBA doesn't always shake out the way you think it will. Last night was a great example, as there were two upsets in just five games. That just goes to show you that no matter the slate size, there is always an opportunity to cash in on some NBA underdog picks.
The last time I pushed out my daily NBA upsets blog I handed out three upset picks and got one to convert. The Nets and Trail Blazers couldn't back up my logic, but the Mavs pulled off a nice 95-94 upset over a sinking Grizzlies team.
Anyone rolling with that bet got some nice value with the Mavs at +190 and that kind of betting upside is why we look for potential upsets to target.
Wednesday brings forth a massive 10-game NBA betting slate and there are understandably several avenues to consider. Here are my favorite three:
Timberwolves over Pelicans
Point Spread
There are a lot of upset pick options tonight, but one of my favorites goes down in New Orleans between the Pelicans and the visiting T'Wolves.
Minnesota could be a little worn down after playing and losing last night, but they still offer interesting value against a Pelicans team that has yet to prove itself.
Minnesota remains a weak defensive team, but the Pels don't defend all that well and have been a shaky 5-4 on their home floor to start the year. DeMarcus Cousins hasn't quite been himself for a while, either, so it's worth wondering if Minnesota can trip up the Pels and get a big upset.
The tools are there to make it happen. Jeff Teague sat last night but could return to the floor in this one, while Minnesota at least has the scoring inside to threaten New Orleans' bigs with foul trouble.
Jimmy Butler is the icing on the cake for the Timberwolves, who have been solid en route to a 12-9 start. The reality is both of these teams are erratic and struggle to defend, so in an evenly matched game where there should be a good amount of scoring, I'll take the value with the road team.
Wizards over 76ers
Point Spread
Another fun upset pick resides in Philly, where the Sixers prepare to battle the Wizards. Washington just provided bettors with a nice upset win last night and could very well do so again on Wednesday night.
Normally I'm not favoring a Wizards team that is without John Wall, but the Wiz may be more inclined to play slower and ramp things up defensively. That potentially makes them an interesting buy-low pick, even on the road against a rising 76ers squad.
That's one reason to consider them (as well as the clear value), but the biggest thing to remember is the health of Philadelphia point forward, Ben Simmons. Simmons was not great in a blowout loss in Philadelphia's last contest, so it stands to reason the Sixers could sit him out to make sure his ailing elbow is 100% healthy.
If Simmons is locked in, I'm still looking at the Wizards just because Bradley Beal remains a fantastic number one scoring option and the collection of Otto Porter, Markieff Morris and Marcin Gortat help form a Washington team that can still put up points and compete.
I'm always going to look for viable spots to pick on the Sixers, too, as they're still a young team trying to learn how to win consistently. This is a solid spot to try to target them.
Nets over Mavericks
Point Spread
This might end up being one of the best games of this huge Wednesday slate, as the Mavs and Nets are both inside the top-10 in the NBA in terms of pace. They're also both terrible defensive teams and don't know how to win consistently.
Brooklyn pushes the pace more than anyone and never feels shy about firing away from deep, so they could be a big threat for a Dallas team that just isn't very good. The Mavs are at home, but they've won three games there all season and rank 22nd in the league in defensive efficiency.
Dallas also likes to push the pace, but they're not a scary offensive team. The Nets get the edge there and considering how closely these two teams actually stack up, the value bettors could get here is potentially truly staggering.
When bettors get virtual toss-ups like this and Vegas doesn't price the contest as such, that allows for some serious
value.