NBA – Tricks or Treats?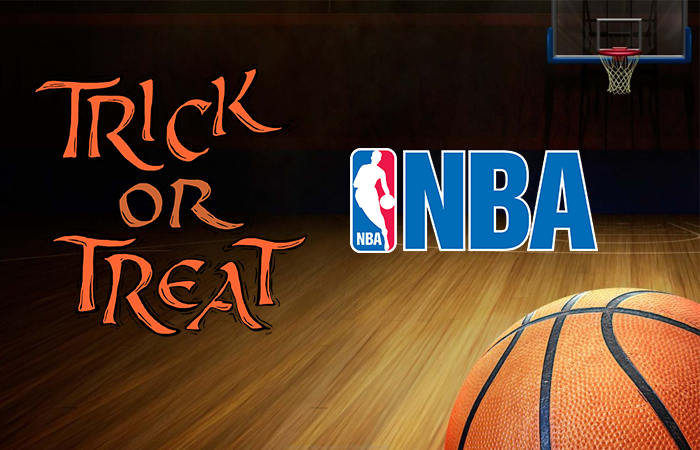 Trick or Treat! Halloween has approached us. The NBA season is officially two weeks old today. So, what the heck have we learned that we didn't know a couple weeks ago?
Well, that was the point to writing this blog. I am here to break down the pleasant surprises and shameful disappointments we have witnessed in the early going in what is promising to be an exciting NBA season. Which teams are the tricks and which teams are the real treats?
Are some teams underachieving? Which teams are flying under the radar? What about the rookies and players on new teams, how is that going?
Landing on this page means you are going to get all the answers. Let's just dive right in.
Early Surprises
This section is intended to praise the teams and players who have gotten off to fast starts. This isn't about stating the obvious. Declarations such as "Lebron James is playing great basketball" or "the Golden State Warriors are leading the league in scoring" aren't going to catch any of you off guard.
This segment is meant to enlighten you on some of the teams and players that we didn't expect to be performing at such a high level- and if they are going to be able to keep up this torrid pace. Let's start with a team that is playing far better basketball than any so-called touts or experts led us to believe.

Orlando Magic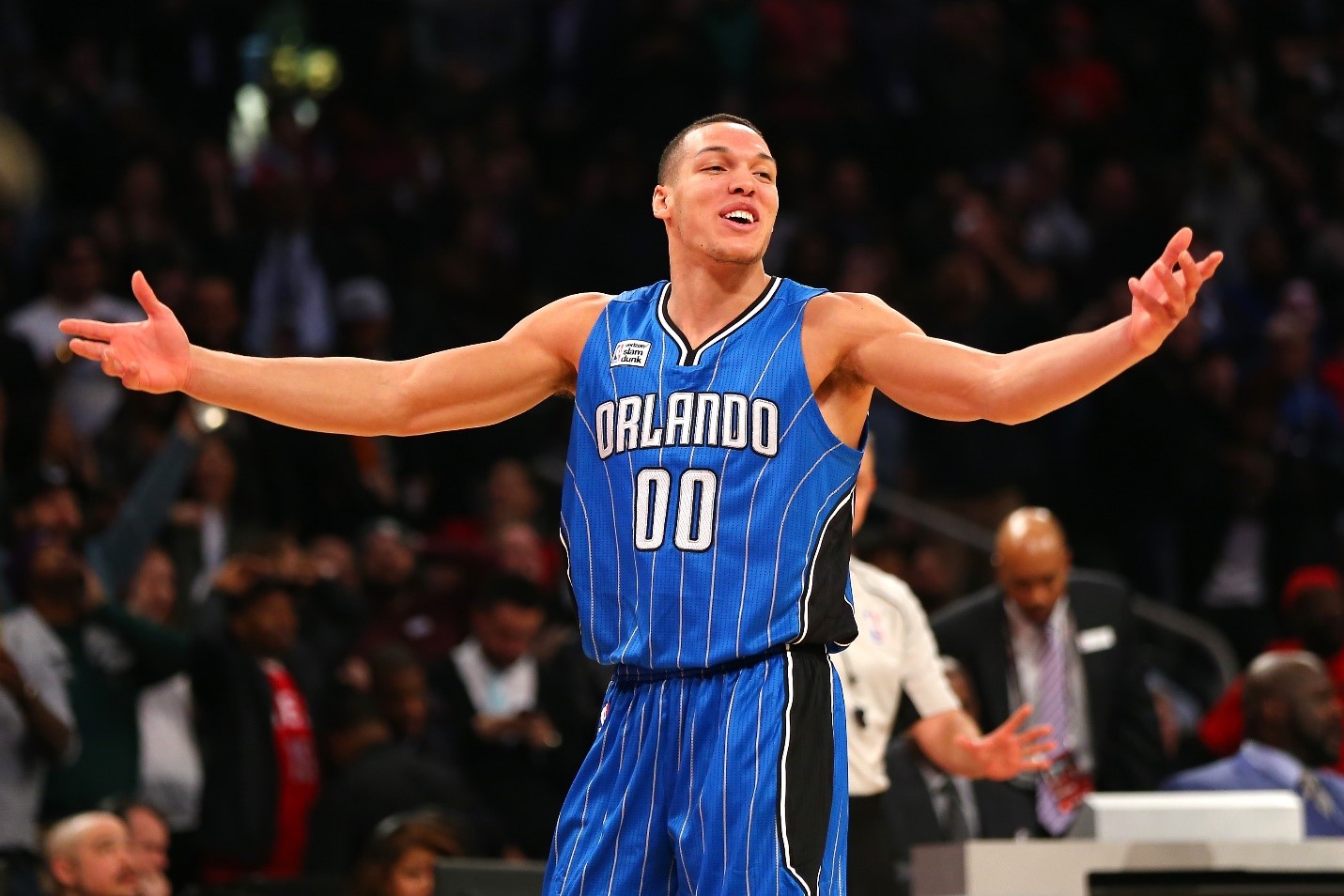 At 5-2, I'd be lying if I told you I thought the Magic players would be gelling this quickly early on. It's not just that they have won five of their first seven games. Let's take a closer look at who they have beaten and how they have done it.
First off, they traveled to Cleveland and put a 114-93 thumping on the 3-time reigning Eastern Conference Champion Cavaliers squad. They not only beat Lebron James and company, but they stifled them. The Magic held the Cavs to 38.4% shooting from the field and locked down the Cleveland starting unit to a combined 48 points.
Not impressed? OK, fine. How about a few days later when the undefeated San Antonio Spurs came into town? This one was a complete laugher. The Orlando Magic absolutely clobbered the Greg Popovich coached team 114-87. It wasn't really even that close as the Magic were up 61-34 by the half-time. The 27-point thrashing of the perennially elite San Antonio team finally caught the attention of the NBA analysts and reporters.
The Magic have three players averaging over 20 points per game. That doesn't even include the 16.7 points that summer free-agent acquisition Jonathon Simmons is averaging per game. Fourth-year forward Aaron Gordon finally looks to have erupted from out of his shell. I knew the talent was there with the former Arizona Wildcat who was selected 4th overall in the 2014 draft. Now he is finally showing the world what he is capable of.
With Serge Ibaka now in Toronto and fully out of the picture, Gordon has been given the keys to the power forward position. So far, he is driving like he is in the Indy 500.
It has become pretty apparent that the Orland Magic are a team to be reckoned with, for the time being at least.
Are they good enough to last until June, when it really matters most?
From what I have seen in the first two weeks of the season, the Magic absolutely look like a team that will not only make the playoffs but is a threat to win a series or two. It's still a little early to say they have enough firepower to beat a team like the Celtics or the Cavs in a seven-game series.
I am interested to see what this extremely young nucleus of Gordon, Nikola Vucevic, and Evan Fournier has in store. I'm also watching out for rookie Jonathan Isaac to become more involved as the season progresses. The Orlando Magic have the young pieces in place to not only be a playoff team this year but in many future seasons to come.
What else has stood out to me as a pleasant surprise so far? We knew Boston would be good. I expected teams like the Rockets and Wizards to position themselves in the top four seeds in their respective conferences.

Memphis Grizzlies
What I didn't expect was the Memphis Grizzlies to come out of the gates like a team on a mission. They currently sit atop the loaded Western Conference standings with a 5-2 record. The Grizz aren't just feeding off the bottom dwellers. They are beating the best teams in the league. Check out how Memphis got off to a 3-0 start.
After a comfortable 12-point victory over the improved Pelicans, the Grizzlies did what nobody expected them to do. In their second game of the season, David Fizdale's squad beat the defending Champion Golden State Warriors handily. Leading the Warriors by 17 points through three quarters, Marc Gasol would score 34 points and grab 14 rebounds in a 111-101 victory.
Less than 48 hours later, the Grizzlies were on the court in Houston handing the upstart Rockets their first loss of the season. Gasol was again outstanding, scoring 26 points. Led be Gasol and point guard Mike Conley, The Grizzlies stormed back and won the game by 8 points, thanks to outscoring the Rockets 28-14 in the fourth quarter.
How are the Grizzlies doing it? How are they beating the "So-called top teams in the west"?
Try by holding teams to a league-worst 39.9% shooting from the field. Only Utah and Boston are giving up fewer points per game on a nightly basis. The Grizzlies are winning games by defending the basketball. They crowd the paint and force tough shots.
Flashy passing and dunking might get you on ESPN for some cool highlights. Playing stout team defense, where everyone puts their ego aside- now that's a recipe for winning basketball games. Right now, the Memphis Grizzlies players are the cooks in the kitchen.
The Grizzlies will make the playoffs this year, but that's not going out on a limb. I like the team, don't get me wrong. Am I planning on seeing the Grizzlies play in the Western Conference Finals?
Unfortunately for all you Elvis fans down in Memphis, I wouldn't get my hopes up. A few teams in the Western Conference just have too much ammunition to overcome. I appreciate how hard the Grizzlies play and enjoy watching them compete. I just don't think they have enough on the offensive end to hang with the likes of Golden State or San Antonio over the span of seven games.
Now that I have mentioned a team from each conference that has gotten off to a quick start, which players look to have really turned the corner over the summer offseason? Who has really impressed me in the early going?

The Greek Freak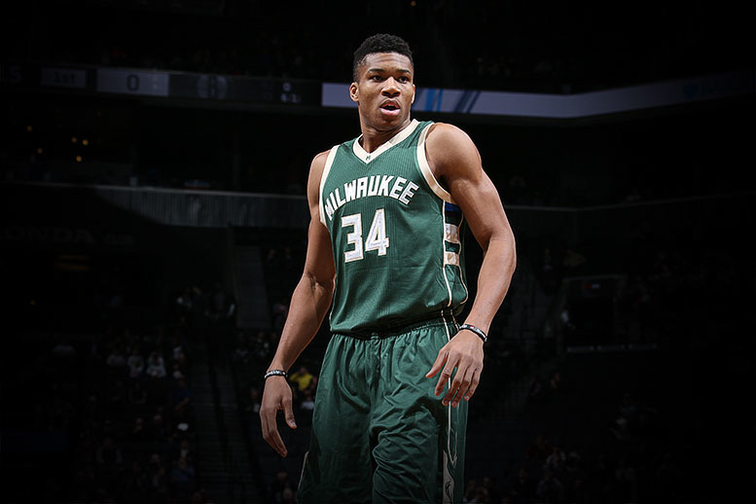 If you don't know who I am referring to, then you are extremely late to the party. The NBA players have known about Giannis Anteokounmpo. The casual NBA fans are just starting to get a taste of the next NBA superstar.
Just like Kawhi Leonard emerged from the depths of the unknown to NBA superstar status in a few short seasons, Giannis is improving at the same rate. Through six games this season, the Greek Freak is averaging a league-high 34.7 points per game. he also leads his team in rebounds (10.7), assists (5.5), and steals (2.0) per game. The 6'11" 22-year old phenom from Athens, Greece, is dominating his opposition on a nightly basis.
His speed and athleticism wrapped into a seven-foot wing-span make him nearly impossible to guard. As far as him keeping this up?
Do I expect him to continue scoring just under 35 points a game for the rest of the season? No, I don't. However, I do expect Giannis to continue to make his presence felt around the league. The kid is just too talented not to. Look for the Milwaukee Bucks star forward to be an All-Star starter this year.
Now, look. I have been nice up to this point. Admiring and giving praise to teams and players who have been playing lights out, better than what I expected. But what about the other side of the spectrum?
How about the players and teams who have been disappointing so far?
Early Letdowns
While the NBA has seen many players and teams excelling so far this season, there have been some teams that have been playing- how shall I say this politely "not very well". Let's start with the defending Eastern conference champs from Cleveland.

Cleveland Cavaliers
Let's not beat around the bush here. Three wins and four losses through seven games is not what head coach Tyronn Lue had in mind to start the year. Why have the Cavs lost four games already? I l know what many of you are thinking. They traded away Kyrie Irving and Isiah Thomas is injured and hasn't played.
I get that. I am not worried about the future of the Cavs. They will be fine come playoff time. What I would be concerned about if I was a Cleveland fan is how their defense has looked. In the NBA, defense comes down to the effort. You have to put in the effort to see a return.
Right now, the Cavaliers just aren't playing defense with the necessary focus and attention required to win games in the National Basketball Association. In the current 5 game-stretch in which the Cavs have lost 4 out of 5, let's take a peek at their defensive numbers.
114, 112, 112, 123, and 114. That's how many points each opponent has scored on Cleveland in their last 5 outings. I may not be a total basketball expert guru- but I know one thing. Giving up 115 points a game per night isn't going to cut it. Not in this league.
How worried should we be? Honestly, not too worried at all. When push comes to shove, I know this team can defend. They have proven it in the past. A leader like Lebron James won't allow this to continue much longer.
The fact of the matter is unless something bogus happens, the Cavaliers will be right back where they have been each of the last three seasons since Lebron rejoined the team. Look to see the Cavs contending with one of the powerhouse squads out West come NBA Finals time in June.

Who Else?
It's still a little premature to start harping on some of the Western Conference teams who have already lost a few games. Let's not panic about teams like the Warriors or the Spurs who have each lost three games apiece. San Antonio is still without Kawhi Leonard, so I am not concerned with them at all. Golden State – well, they are the Golden State Warriors.
Imagining a Western Conference Finals without Kevin Durant, Steph Curry, and the Warriors team would be hard to do. It's not out of the realm of possibilities with how much horsepower we see out West.
Other than that, most of the teams have played about how I have expected. I thought early on that teams like the Atlanta Hawks and the Chicago Bulls would really struggle to win games. Their combined 2-10 record through two weeks into the season confirms my initial beliefs.
I expected a New Orleans Pelicans team which features two of the best frontcourt players in basketball to take a big leap this year into being a playoff team. The problem remains that the Conference they play in is so overloaded with talented teams.
Having Anthony Davis and Demarcus Cousins playing together night in and night out is a lot for any team to contend with. The Pelicans need a third player to step up and take some pressure off of "Brow" and "Boogie". I am hoping that Jrue Holiday can stay healthy and be that third option.
Through seven games, he is doing a decent job at providing additional offense. He will need to continue to play big minutes if New Orleans wants to contend with the heavyweights out west.
Summary
Being that the season is still so young, I didn't want to spend a lot of time talking about the disappointing players and teams so far. Another week or two from now and those same players and teams could turn things around.
I thought spending the majority of the blog talking about positive situations was a better use of my time. I still expect teams like the Warriors and Cavaliers to be there in the end, despite each looking a bit sluggish early on.
Recognizing the hot starts from a player and team like Aaron Gordon and the Orlando Magic was something I wanted to discuss. I wanted to cover why a team like the Memphis Grizzlies was able to beat the likes of the Warriors and Rockets in consecutive games.
I also wanted to shed light on why the Cavs have been getting lit up in the early going. The attention span and defensive focus of a team who has made it to the NBA Finals each of the past three seasons aren't going to be "up to snuff" in October. I wouldn't panic just yet.
I am really looking forward to seeing the rest of this NBA season play out. Will we continue to see new stars and young teams making names for themselves? Or will we see Lebron James back in the Finals against the Golden State Warriors for a fourth consecutive season?
I guess you have to tune in to the remainder of the season and the rest of my blogs to find out.
Enjoy the games!