Hide Bonus Offers
| | | | | |
| --- | --- | --- | --- | --- |
| #1 | Bovada Sports | 50% Up To $250 | Visit Site | Bovada Sports |
| #2 | BetUS | 125% Up To $2,500 | Visit Site | BetUS |
| #3 | MyBookie | 100% Up To $1,000 | Visit Site | MyBookie |
| #4 | Everygame | 100% Up To $500 | Visit Site | Everygame |
| #5 | BetOnline Sports | 60% Up To $1,000 | Visit Site | BetOnline Sports |
NBA Trade Deadline Odds and Predictions for 2021

The 2021 NBA Trade Deadline is closing in rapidly. It's been drowned out by a sea of injuries, a lackluster trade market, and the arrival of March Madness.
Most will be consumed with betting on March Madness this week, but the Sweet 16 doesn't start until Saturday.
Prior to that is the NBA Trade Deadline, which officially fires off at 3 pm ET on Thursday.
That means fans and bettors alike should be able to spend a little time (and money) betting on which players get moved at the 2021 NBA Trade Deadline.
Many names have been involved in the NBA trade rumor mill, but there's only so many players you can actually bet get traded.
Here's a quick look at all of the players you can bet on getting traded before Thursday, along with their odds and a prediction for where they'll get dealt.
Odds for Who Will Trade for Aaron Gordon
One of the biggest names on the NBA trade market right now is Aaron Gordon. The versatile forward has been in the midst of NBA trade rumors ever since he was drafted by Orlando, it seems.
This time, however, he is involved in trade talks due to his own demands.
Aaron Gordon has requested a trade from the Magic, per @JaredWeissNBA and @sam_amick

The NBA trade deadline is Thursday pic.twitter.com/CD7jnuZJwp

— Bleacher Report (@BleacherReport) March 22, 2021
Gordon has been injured for much of the year, but he's still a plus defender, a highlight reel dunker, and a solid perimeter scorer. He'd provide a boost to the right team, and the sinking Magic (14-28) have no incentive to hold onto him.
The Magic may not want to risk losing him for nothing, either, as Gordon's deal is set to expire after this year.
The suitors for Aaron Gordon could be endless, but the Nuggets stand out to me the most. Provided Orlando's steep asking price can drop, Denver could upgrade over Paul Millsap and give themselves a real shot at competing for a title.
Odds for John Collins' Next Team
Another big name recently engulfed in NBA trade rumors is Hawks
big man, John Collins.
It's slightly surprising, seeing as the Hawks are currently enjoying an 8-game winning streak, and presently own the 4th best record in the NBA.
On the other hand, Collins always seemed like an ill fit next to Clint Capela, and he's poised to hit restricted free agency this summer.
If Atlanta is concerned about either of those things, a deal could make sense.
That said, nothing really stands out to me here. Boston and Dallas could use his size and scoring, but he's arguably not a true center. Those fits feel a bit forced.
Ultimately, I don't think he gets moved.
Odds for Nikola Vucevic's Next Team
One guy that is supposedly on the move (but probably won't get dealt) is Vuc. The monster inside presence for the Magic has dominated all year, but to no avail.
Seriously, Vucevic has done all he can. Just look at this monster outing he had this year.
He's putting up 24.6 points and 11.8 rebounds per game, and yet his Magic are closing in on the worst record in the league.
Ouch.
He still offers major value for a contender, though, and that's why someone will definitely try to land him. Orlando just signed him to a huge deal not too long ago, but if there is one team that can pry him away, it's Boston.
The Celtics have forever had movable assets, and they also have a big need down low. Vucevic can finally solidify this team as a true title threat again, and they still offer value to bettors, as well.
Where Will Kyle Lowry Get Traded?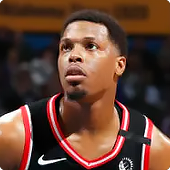 This could be another situation where there's some smoke, but no fire. Toronto is in free fall mode thanks to eight consecutive losses, however, so it's always possible the organization allows their star veteran to walk.
Lowry deserves as much. He played a huge hand in guiding the Raptors to their lone championship, and he's approaching the end of his career.
Miami stands out as the top suitor just because the Heat could use a boost to get back to being legit title contenders. Philly also makes sense, as Lowry would be able to return home and would have an even better shot at another trip to the NBA Finals.
That marriage might be the only one Lowry feels great about signing off on. Miami offers a bit more pull in terms of what Toronto could get, but the Sixers are a nice value bet that just makes more sense.
Lonzo Ball Trade Odds
There are some players at the 2021 NBA Trade Deadline that feel like locks to be moved, and Lonzo Ball is one of them.
Ball has been subject to trade rumors basically ever since he entered the league, and it really does appear he'll be moved for the second time in his young career.
New York leads the way just because it's a massive market, the Knicks need to solve their long-running point guard issues, and Ball's dad wants it to happen.
">"I hope he gets traded. . . He can't stand New Orleans."

– LaVar Ball on Lonzo Ball
(h/t @ClutchPointsApp ) pic.twitter.com/e2mn8XE6Mj

— NBA Central (@TheNBACentral) March 18, 2021
L.A. has gained some steam just because they're a title contender looking to solidify their defense and outside shooting up front.
Atlanta and Chicago, to me, just make no sense.
In terms of market and compensation, the Knicks look like a fine bet. The +175 price isn't too shabby, either.
Betting on Andre Drummond's Next Team
Nothing has happened with Andre Drummond market, as it was announced weeks ago that he and the Cleveland Cavaliers would be going their separate ways.
That caused Michael Wynn to do a deep dive into Drummond's most likely suitors via trade.
Back then, the Raptors were the odds-on favorite to trade for Drummond, but now they rank third over at BetOnline.
That doesn't rule them out, but at this point, I agree that Dallas makes the most sense. Dallas has been rotating their collection of pedestrian centers all year, and it's gotten them nowhere.
Drummond doesn't fix anything defensively and he offers no range as a shooter, but he'd be a huge upgrade over what they have now.
Betting on Victor Oladipo's Next Team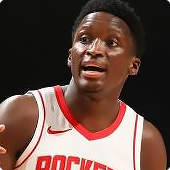 One more guy you can bet gets traded is Dipo. The Rockets star guard has worked his way back from a devastating quad injury to put up over 20 points, five rebounds, and 4.7 assists per game.
His scoring hasn't always been efficient, but I'm not sure he can be blamed too harshly when playing for an atrocious Houston team.
You know, the same Rockets team that trade d away James Harden and has lost an insane 20 games in a row.
Dipo still offers upside as a scorer, playmaker, and defender. His health still needs to keep improving, but Miami does stand out as a potential destination if the Heat will finally part with some of their prized assets.
Tips for Betting on NBA Trade Deadline
Betting on the NBA Trade Deadline is weird, largely because nothing happens all year, and then everything blows up in the last day or two.
That makes things unpredictable and forever fluid, but it also makes this betting market loads of fun.
Will every player get traded? No, and you also won't be able to correctly peg each play that does get moved. That makes profiting from this market difficult at times, but it also leaves the door open to compelling value.
Just keep in mind that this market is fast moving, and that some NBA trade rumors are not to be trusted. You will simply have to trust your gut and do your best to connect the dots before the trade is made public.
When you're ready to bet on the 2021 NBA Trade Deadline – whether you go with my NBA Trade Deadline predictions or not – be sure to use the best NBA betting sites.