Hide Bonus Offers
| | | | | |
| --- | --- | --- | --- | --- |
| #1 | BetOnline Sports | 60% Up To $1,000 | Visit Site | BetOnline Sports |
| #2 | Bovada Sports | 50% Up To $250 | Visit Site | Bovada Sports |
| #3 | BetUS | 125% Up To $2,500 | Visit Site | BetUS |
| #4 | Everygame | 100% Up To $500 | Visit Site | Everygame |
| #5 | MyBookie | 100% Up To $1,000 | Visit Site | MyBookie |
NBA Stars That Would Struggle Without Elite Athleticism

It's amazing how much of sports is filled with nonsense. The awful opinions are endless, while the analytic faithful banish results to the skies, and will stand on their mountain of numbers until death inevitably comes.
There has to be a middle ground at some point, especially when it comes to something like measuring a player's basketball aptitude, should they suddenly be without elite athleticism.
I'm not really talking about a Space Jam situation here.
It's a thought I had, and I thought it'd be interesting to take a closer look at current NBA players who tend to rely on elite athletic ability to succeed at the high level of professional basketball.
Could they be as good if they weren't as physically gifted as they are?
Now, I'm not holding any bias here. I'm also not going out of my way to hack away at the biggest stars in the NBA. Some guys are honestly plenty crafty despite not being elite athletes.
James Harden and Luka Doncic are two amazing examples of average or subpar athletes that are just so good that, well, they already answer this debate when talking about them.
There are others, like LeBron James, that would undeniably still excel even if they couldn't jump as high or weren't as explosive as they are now. James has the size, length, basketball IQ, touch, and playmaking ability to succeed pretty much no matter what.
But we can't say that for everyone. With that, here's a look at the best NBA players who wouldn't be nearly as good if they weren't great athletes.
Lonzo Ball, PG, Pelicans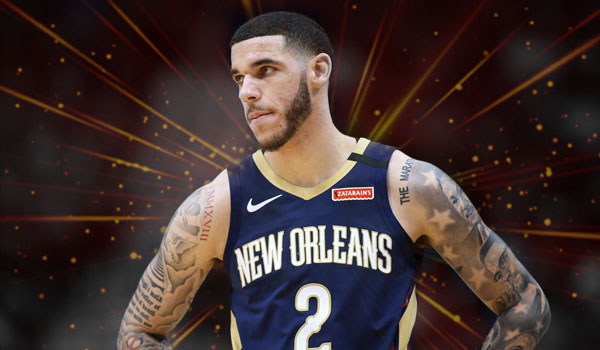 Ball is an excellent athlete who can make plays and defends at a high level. Unfortunately, he relies on his athleticism for a lot of his scoring, and it also aids him in his playmaking and individual defense.
It stands to reason that he wouldn't be nearly as effective in these regards if he wasn't so explosive. The biggest issue, of course, is the fact that he's a terrible shooter.
There are certainly worse shooters than Ball, but he isn't at all where he needs to be.
Ball got away with his poor shooting in college, but it's negatively impacted him in the pros, where he's a lifetime 34% shooter from long range (not terrible by any means), 39% from the field, and 48.7% at the charity stripe (yuck).
Ball also had a true shooting percentage of 51% during the 2019-20 season, too, which obviously isn't great (tops in the NBA was 72%).
None of this means Ball is a bad player, but it's his elite athletic traits that really allow him to make up for his poor scoring ability. If this is an issue now, just imagine how his value deteriorates as he ages, or if he never had this high-level athleticism to begin with.
Aaron Gordon, PF, Magic
Another guy that depends on his athleticism almost exclusively is Aaron Gordon. We're talking about a creative and explosive dunker, as well as a guy who knows how to score.
Those are great attributes, while Gordon's athleticism, size, and length also allows him to be a quality defender and playmaker.
As things stand, he's a fine player, but it's tough to imagine him ever reaching his ceiling due to his inefficiency and generally poor shooting.
It's relatively early in his career, but Gordon may already be the player he's destined to be. When he has shooting numbers at 31.9% from long range, 44.8% from the field and 70% from the free-throw line for his career, that's a bit discouraging.
The guy is skilled and a terrific athlete, but would he be close to NBA stardom without his hopes and explosiveness? I think the answer is quite clearly "no".
DeMar DeRozan, SG, Spurs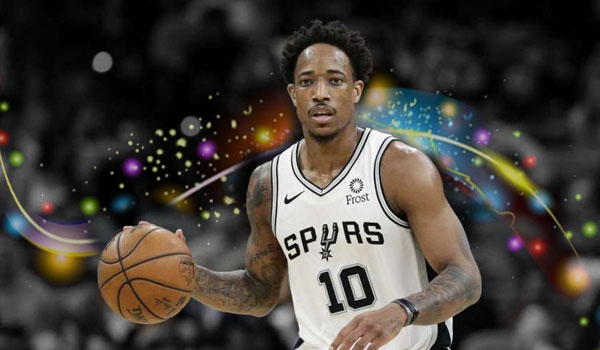 DeRozan is the best player so far on this list of NBA players that would be terrible if they weren't great athletes. He's proven to be a very good isolation scorer, and given his style of play, a career 45.8% from the field really isn't so bad.
However, DeRozan has relied on his athleticism to get himself open as a scorer, and he's offered very little else during his time in the league. His play can also be incredibly inefficient when he's not firing on all cylinders, while he offers very little as a defender.
DeRozan can still create for himself and others, but would he be as effective with his mid-range game if he wasn't athletically gifted? Probably not, and it'd force him to be a much better producer from long range.
As things stand, he simply has never developed that aspect of his game (career 28.2% three-point shooter), and it's arguable he won't or can't.
DeRozan would still be a quality scorer due to his efficient shooting (he shot a career-high 53% from the floor this year), but don't be shocked if his consistency wanes as his athleticism fades.
John Wall, PG, Wizards
We may honestly see the impact of sapped athleticism on Wall's game in the not-too-distant future.
The uber-athletic point guard has been one of the biggest superstars in the NBA, but an Achilles injury knocked him out of this past season and could completely derail his career.
Washington is on the hook for Wall's bloated contract, and they'll be crossing their fingers he returns as athletic and as explosive as ever.
That will need to be the case, as Wall has always relied on his quickness, speed, and explosive ability to get easy buckets and beat his man on offense.
A solid scorer and elite playmaker, Wall is a career 43% shooter from the field, and a career 32% shooter from deep.
Those aren't amazing numbers, and it's arguable that weakened athleticism would make him even less effective if he can't get to the bucket as easily, or knock down long range jumpers.
Zion Williamson, PF, Pelicans
Only time will tell who Zion Williamson will even be in the NBA, while it's worth wondering if injuries and conditioning will derail him more than a potential decline in athleticism.
But if you're looking for superstars that would be useless without their insane physical traits, this guy is near the front of the line.
That isn't to take anything away from Williamson. He's still got a nice skill-set, his set shot is developing, and he's incredibly young. Along with his ridiculous athleticism, he still needs the timing and awareness to pull off the absurd plays he does.
But Williamson hasn't yet proven he can be an efficient player without this athleticism. The numbers actually don't back me up at all yet, but working off of a 24-game sample size is probably silly.
It's Williamson's playing style that is worrisome, however. Right now, he mostly uses his brute size and athleticism to create, to charge the rim, to defend, and to rebound. He is a big, stocky guy that would be slow and ineffective in a lot of areas if/when his elite athleticism begins to fade.
Luckily for Williamson, he has a lot of time to prove his doubters wrong.
Russell Westbrook, PG, Rockets
Westbrook is a ball of energy, but he's also an insane athlete who simply never stops pressing.
That is honestly an elite skill by itself, but even if the tireless Westbrook's style never changes, it's arguable fading athleticism could hurt his game.
Westbrook's playing style is incredibly dependent on his ability to blow by defenders, to get to the rim with ease, and to sky over players for rebounds. The triple-double machine has always been a demon thanks to his elite quickness and explosive play, but what if he didn't have that to lean on?
The odds are we'll see it at some point, as Westbrook is already over the age of 30, and keeps dealing with lower-body ailments. Before long, we'll see his insane athleticism decline, and his already woeful numbers (43% from the field, and 30% from long range) could (gulp) get even uglier.
Giannis Antetokounmpo, PF, Bucks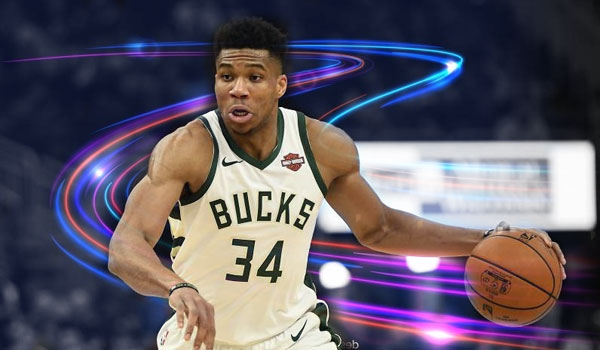 Lastly, we have The Greek Freak, who is an amazing player and the reigning NBA MVP. Without him, the Milwaukee Bucks would be nothing, and his sheer size and length make him a terror at every level of the game.
Antetokounmpo uses his athleticism to dominate the glass, abuse players as a defender, block shots, and make scoring look like a breeze. I do think his size and length would still make him an effective player to some degree, but without his overall athleticism, Giannis would obviously not be nearly as good as he is.
The Greek Freak relies on quickness and explosiveness to do most of his damage, and he excels despite being a pretty awful shooter (28.4% from deep for his career). He gets a lot of easy buckets, but hasn't exactly been elite in the mid-range game.
I think due to his size, competitiveness, and length, Giannis will be a star player for a very long time. However, he probably never gets to this level without his insane athleticism, and he is not a reliable shooter.
Does Athleticism Matter in the NBA?
The main objective here isn't really to guess how players would be if they magically had their athleticism taken away. That's obviously not something that is realistic, and we also can't go back in time.
However, it is interesting to note star player's key weaknesses, which could tell us two things; where their ceilings truly lie, and that if/when their elite athletic traits fade, they may be in for a bit of a shock at the NBA level.
The players mentioned above may have never become NBA stars if they didn't have elite athleticism. Unlike gifted scorers and playmakers like Harden and Doncic, these players needed (and still need) their athletic ability to excel at the highest level of basketball.
Even more interesting, though, is to project how things could unfold for these types of superstars as they age and their athleticism understandably begins to fade.
LeBron James is still a great athlete, but he'd be fine even if he wasn't. He's just that skilled of a player. Harden and Doncic already thrive as average athletes, so they'll enjoy success for as long as they want to play, too.
There was a time in the NBA where elite athleticism made superstars, and to some extent, it still does. However, to have a sustainable career at that level, players need to be more than strong athletes.
They need to develop their efficiency, grow into consistent performers, do more than one thing well, and broaden their range. The players on this list have capitalized on their athleticism, but could one day fall victims to it.