4 NBA Records That Could Fall in the Not-Too-Distant Future

NBA records don't fall as often as you'd think. Not massive ones, at least. One just did during the 2021-22 NBA season, however, when Stephen Curry passed Ray Allen to become the league's all-time leader in three-point makes.
Curry will look to only add to that career milestone, and by the time his career is over, it may be a mark that's impossible to top.
Records were made to be broken, though, and there is still over half of a season remaining.
Believe it or not, this is something you can sometimes even bet on. Whether it's a streak, a yearly record, or something players chase for their career, you can eventually bet on whether it happens at the best NBA betting sites.
With Curry's amazing accomplishment in mind, let's break down the other big NBA records that could fall next.
LeBron James: 10,000 Rebounds & 10,000 Assists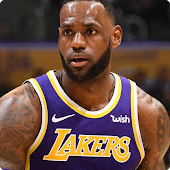 It won't be that crazy when King James cracks 10k rebounds. Over 40 players have done it before him, and with players enjoying longer careers, more will follow.
James also has a shot at over 10,000 assists this year. Not as many players play long enough to dish out that many dimes, though. And so far, literally nobody has done both.
That's right, Bron Bron is on pace to create his own record in 2021-22.
If he cracks both 10,000 rebounds and 10,000 assists this season, he'll become the first player in NBA history to do so.
Passing up other NBA legends is amazing. But creating a milestone literally nobody else has surpassed? That's just greatness.
LeBron James is already among the greatest basketball players of all-time. If/when he becomes the all-time points leader in NBA history, his place atop the league's Mount Rushmore may be undeniable.
Joe Harris: Career 3-Point Shooting Percentage
Wait, this isn't Stephen Curry's record already? No, and Chef Curry doesn't have the record for most three-point shot attempts, either.
In fact, that may only add to his greatness.
Curry is ahead of Joe Harris on the all-time three-point shooting percentage, and neither of these guys are up top. That's where iconic marksmen (and Curry's coach) Steve Kerr resides, with his blistering 45.4% clip from long range.
Filing in at second overall is Hubert Davis, and then Curry and Harris are fighting for scraps.
Harris has clocked in at a 43.9% clip for his career, but he was shooting above his career line (46.6%) before succumbing to an ankle injury this season.
So, why the optimism? Because Harris will be back eventually, and he launches over six three-pointers per game.
He's also been as deadly as anyone for the last five years.
| | |
| --- | --- |
| Season | 3-Point Shooting % |
| 2021-22 | 46.6% |
| 2020-21 | 47.5% |
| 2019-20 | 42.4% |
| 2018-19 | 47.4% |
| 2017-18 | 41.9% |
Harris has never had to carry an NBA offense like Curry has, which again tells us just how impressive Curry's recent record really is.
He's much more like Kerr was, as he can really just pick his spots and concentrate on knocking down mostly wide-open jumpers. That is the luxury of playing off of superstars like Kevin Durant, James Harden, and perhaps Kyrie Irving, after all.
Before you say Harris had the benefit of his 2021-22 averages coming through just 14 games this year, his shooting numbers were even better the year before. He's also now shot above 42% in four consecutive seasons, and above 46% three times.
If he keeps sticking on loaded teams where he gets good looks from long range, it's quite arguable his percentages won't dip. Heck, they may only get better.
Harris may seem like a nobody, but he's had his brush against greatness before, and came out on top.
Touching Kerr's insane 50% seasons may be a reach, but Harris isn't far off. If he can keep it up, he may very well catch Kerr in due time.
LeBron James: Career Points Leader
This one isn't happening during the 2021-22 NBA season, but it's not that far away. If James can stay healthy and continue playing at a high level, he may be just two years from glory.
Here's a quick look at where he ranks on the NBA all-time scoring list.
| | | |
| --- | --- | --- |
| Rank | Player | Points |
| 1st | Kareem Abdul-Jabbar | 38,387 |
| 2nd | Karl Malone | 36,928 |
| 3rd | LeBron James | 35,811 |
| 4th | Kobe Bryant | 33,643 |
| 5th | Michael Jordan | 32,292 |
Injuries, shortened seasons, and rest have bogged James down in recent years.
Getting old will do that to you, and even though he's aged gracefully and still puts up elite averages, it's tough to peg exactly when he'll reach the promised land.
Still, as I write this, James is still a guy who is averaging 26.1 points per game on 50.4% shooting from the floor.
He's nearly 37 years of age, but his play hasn't dropped off as far as scoring goes, and he has shown zero intent to retire anytime soon.
It may take until he's 40 if he can't stay healthy, or it could come as soon as his age 38 season.
One way or another, however, one of the next NBA records to be broken is career points scored, and it'll be LeBron James who breaks it.
Luka Doncic: Career Triple-Doubles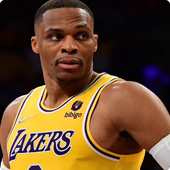 There are other NBA records that could be broken sooner, but this is one of the huge ones that could fall over the next decade.
Right now, it belongs to Russell Westbrook (189 and counting), who doesn't figure to relinquish his hold anytime soon.
However, Westbrook's triple-double hunt has slowed down since joining the Los Angeles Lakers, and he's already 33 years old. With a game predicated on athleticism and relentless pursuit, Westbrook will inevitably hit a wall in the near future.
Insert Luka Doncic, who has been a triple-double machine through his first four NBA seasons.
His versatility has allowed him to become one of the fastest players in league history to reach several key milestones involving triple-doubles.
Most 30-15-10 games before turning 22
Most triple-doubles before the age of 22
4th fastest player to 1k points, 1k rebounds, 1k assists
He also became the second fastest player to reach 35 career triple-doubles.
Doncic has 38 career triple-doubles as I write this. That obviously is a far cry from Westbrook, but Doncic is still just 22 years old and already sits 11th on the all-time career triple-double list.
Given the modern NBA game, Doncic's playing style, and assumed longevity due to his lack of reliance on athleticism, this is a record that will likely be his before it's all said and done.
Other NBA Records That Could Be Broken
There really aren't many other NBA records that are poised to be broken in 2021-22, or anytime soon. Not any massive ones, at least.
Some monthly or weekly records could be in danger, and some "youngest player to" situations could arise.
One is Luka Doncic becoming the fastest player tol 2,000 assists, while active legends like Chris Paul, Carmelo Anthony, Kevin Durant, James Harden, and of course LeBron James can inch further up the standings in the NBA record books.
The big one already dropped in 2021-22, however. Now our sights turn to the other big NBA records that could fall in the not too distant future.
It could be a bit, so it may pay to focus your energy on the here and now. One great way to do that is to bet on the NBA. Here's a recent look at who will win every NBA division this year, and how you may want to bet.