NBA Futures Update – Betting Analysis with Latest Odds and Free Picks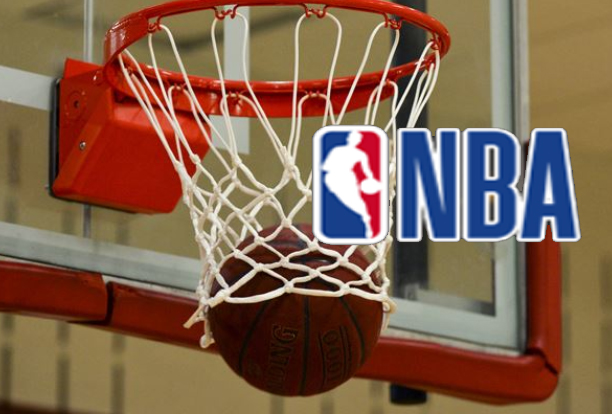 Betting on professional basketball can be a beautiful thing.
I tend to think the daily grind is more about rhythm than anything else. Teams all go through their own highs and lows, players get hurt or rested, and no other league allows narratives to carry more weight.
If you're just looking to bet on the NBA from a daily or weekly perspective, you'd better be dialed in pretty much non-stop.
I look at NBA futures a bit differently. They can change daily or weekly, but usually the top NBA betting sites aren't going to overreact too quickly. Even when they do, it can leave amazing value ripe for the plucking.
The point is that long-term NBA bets can be great, especially if you can look past what is happening right now on a daily or weekly basis and project how things will wind up.
With MVP winners, division winners, Rookie of the Year, and who wins the NBA Finals, there's a lot to think about and a lot of money to be won.
Let's go over every major NBA future over at SportsBetting.ag and see how you might want to wager on them at the moment.
All odds that are referenced in this article were taken from SportsBetting.ag on 11/15/2018. These odds may have changed since.
Atlantic Division Winner
You aren't going to get updated NBA division winner odds every single day, and as I write this, I've only found them for two divisions at various online sports betting sites.
That's how it goes sometimes, but for now, I'll just roll with the betting information made available to us. This is actually one of the more intense division races in the NBA, though, so perhaps it's all bettors can even handle at the moment.
Here are the odds to win the Atlantic division right now, courtesy of SportsBetting.ag.
The Nets are pretty competitive, and the Knicks have some interesting young talent, but they should not be alluring "aim high" bets. This is a three-team race, and the Nets and Knicks are nowhere near it.
Toronto is the understandable favorite. They won the division last year with the best record in the Eastern Conference, and they only got better. Kawhi Leonard has put them over the top, and they're one of the most efficient teams at either end of the court.
It's not just about Kawhi, though. Toronto has unleashed Kyle Lowry as a playmaker, and we're also getting career years out of guys like Serge Ibaka and Pascal Siakam. If this keeps up, the Raptors will be locks to win the division, and right now, their -125 price really isn't that bad.
I can certainly understand if you're more interested in some elite betting value, and if that's the case, you're obviously looking to Boston or Philly.
Of the two, I'd trust the Celtics way more. I know the 76ers seem flashy after adding Jimmy Butler, and Boston is off to a slow start, but the Celtics have superior coaching and way more balance.
Both teams are viable bets, but I'm going Boston at +250 for value and Toronto as my favorite play in this division.
Central Division Winner
The only other NBA division up for grabs at SportsBetting.ag right now is the Central Division. This isn't quite as chaotic as the Atlantic Division, as it's pretty arguable this division is down to just two teams.
Here are the odds for who will take first place.
Cleveland Cavaliers
+25000
Everyone can tell the Cavs are toast and that the Bulls are still very much in the rebuilding process.
Detroit at least has some talent and will hang around for a while, but they're more likely to trend toward the 8th seed than win the division.
Instead, this is a two-team race. The Bucks lead the charge and are the most talented team in this division, but the Pacers nearly won it last year and are quite solid themselves.
Indiana is not a bad flier bet due to a superior price and a strong roster in their own right, but I'm not betting against what I've seen out of The Deer so far this year.
Who Will Win the Eastern Conference?
You can run with this division winner talk right to the bet for who will represent the Eastern Conference in the NBA Finals. That's actually a two-way tie, with the Raptors and Celtics both holding solid +200 odds.
I think it's a waste of time to list every single team in the east, just because in basketball you generally have a pretty good idea as to who can compete that far down the line for a title.
Here are the top Eastern Conference teams you should consider betting on.
Most would agree the Pacers really shouldn't get the time of day, and some don't think the Bucks are ready for a championship run yet, either.
I think the talent is there, but considering Mil-Town has yet to even win a playoff series during the Giannis Antetokounmpo era, it's hard to deny that logic.
Ultimately, this is most likely a three-team race between the Raptors, Celtics, and 76ers. The Bucks will probably be the fourth best team and be edged out by one of these heavy-hitters.
Of that group, Philly is the most trendy right now.
They made the Jimmy Butler trade, there's talk of them having interest in adding Melo, and so forth. They are probably going to end up being more brand than substance at the end of the day, which probably means you're looking at the Celtics or Raptors.
Toronto just flat-out looks like one of the best teams in the league right now. Assuming Kawhi Leonard can stay healthy, I love them to emerge out of the east, and I really like their price as well.
Who Will Win the Western Conference?
If you travel out west, it's quite possible you're wasting much time picking a representative that isn't named the Golden State Warriors. While probably true, it's fair to wonder if the fun times are hitting a permanent roadblock thanks to all of the drama between Draymond Green and Kevin Durant.
Whether or not you believe that to be true, you may want to consider a few other options. They're limited, but here are a few teams you could consider to come out of the west.
Golden State Warriors
-200
The state of the west isn't amazing. There are a lot of very good teams in the Western Conference, but I'm just not sold there are several title contenders.
The Dubs are the defending champs, and scuffles aside, they're the favorites. They're winning at an elite rate and haven't even officially added prized free agent DeMarcus Cousins to the mix yet.
While Golden State is scary, there's clearly a ton of value to soak up via the Lakers and the Rockets.
Betting against LeBron James is rarely wise. Is it really that crazy to imagine LeBron James and the Lake Show advancing to the WCF and somehow sneaking past the Dubs in seven games? I don't think so.
The same goes for Houston. Everyone seems to be leaving them for dead, but the Rockets could be one or two big trades or signings away from being right back where they were last year.
In case you forgot, that happened to be one win from a trip to the NBA Finals.
There is sick value in the west, but this KD and Dray drama seems to be a little too good to be true. Well, I think it's true; I just don't think it's going to matter.
The Dubs are headed for a three-peat, and whatever happens next summer is what happens next summer.
PICK
Golden State Warriors
-200
Who Will Win the NBA Finals?
I probably gave it away already, but this remains Golden State's title to lose. They swept the Cavs last year in convincing fashion and still have the best roster in basketball.
The only real difference is that it won't be Cleveland the Dubs face off with if/when they do indeed get to the promised land. Still, bettors should think long and hard about alternative options for this year's champion.
Here are the best bets and their odds at SportsBetting.ag.
Golden State Warriors
-150
Oklahoma City Thunder
+3300
New Orleans Pelicans
+4000
Portland Trail Blazers
+6600
I'll cut the list short here, and to be frank, this is even too long. Are the Blazers and Jazz going to make a run through the brutal Western Conference to win a championship? No, they're not.
I think this entire thing is really down to just six teams: Warriors, Rockets, Lakers, 76ers, Celtics, and Raptors.
There is merit in going with any of these teams, and from a sports betting perspective, going away from Golden State leads you to more cash. However, I think the Dubs get back to the Finals, and my early favorite to meet them there is Toronto.
I'd be very wary of the Raptors if I were Golden State, but I still can't go away from the defending champs at a pretty soft -150 price tag. If you need a secondary play, though, the Raptors at +800 look fantastic.
PICK
Golden State Warriors
-150
Where Will Carmelo Anthony Play Next?
The other big NBA future at SportsBetting.ag right now is technically a player prop bet, but considering it's dealing with what comes a little bit down the road, I'll say it qualifies.
There is a lot of drama surrounding Carmelo Anthony, who has gone from storied NBA scorer to square peg in a round hole over the last two years. I still think he's got some game left as a pure scorer for someone, but he's done in Houston and didn't work out with OKC, either.
Could there be writing on the wall that he's done in The Association altogether, or could Melo land with someone this season yet?
Here are the Carmelo Anthony odds as far as what could happen with him this year.
Portland Trail Blazers
+600
I find it very interesting that the top Melo destination is China. That'd be a clear admittance by one of the most prideful NBA players ever that he realizes he's no longer good enough to play in the big leagues.
Maybe China is a good place for Melo to fill it up one day, but that's not happening anytime soon.
The Sixers make a ton of sense and offer elite betting value at +400. I will also hear arguments for every other team on this list, save for the Nuggets. Denver's price is awesome, but a reunion simply doesn't make any sense.
Ultimately, the best fit looks to be Philly.
The 76ers already showed with the Jimmy Butler trade that they are not afraid to make bold moves. That deal got them an elite two-way star, but it came with the sacrifice of perimeter scoring.
Melo would be a big risk, but he would fill a role the Sixers need help with. The price and logic are good, and Melo probably wouldn't mind heading back east to compete for a trip to the NBA Finals.
PICK
Philadelphia 76ers
+400
Summary
As you can see, there's quite a bit to get excited about when it comes to NBA futures this year. The beauty, though, is that we're really just getting started.
The season is a long and winding road, and we're still talking about the Rockets and Lakers being at .500 or below, Golden State having spats, and the Celtics struggling early.
I think all of these teams are going to be among the best later in the year, and projecting them and others is something you need to do to convert some of these bets.
The other thing is that the pricing is going to change over the course of the year, and the actual wagers being provided will fluctuate as well.
Bettors can only go with what is out there right now, though. Hopefully I help lead you down the right path, but either way, there is always a lot to consider, and at the very worst, my aim is to get readers to think outside the box and consider all avenues before finalizing big future bets.