NBA Futures Betting at the Midway Point of the 2021 Season

As the second half of the regular season gets set to get underway, let's take inventory of the NBA futures odds. Insight and predictions for all the individual awards were covered in an earlier post; this page is dedicated to the following three markets.
Betting on NBA Divisions
Betting on East/West Winner
Betting on the NBA Finals
Given that Milwaukee and Utah have what appear to be insurmountable leads in their respective divisions, there's not much value in betting on the Central or Northwest. On the flip side, the other four NBA divisions are still up in the air.
It's anybody's guess at this point as to who the last team will be standing.
Let's start diving in.
NBA Atlantic Division Odds
You wouldn't know that Philly has a half-game lead in the Atlantic based on these NBA Division odds. Brooklyn has flourished since trading for James Harden, but their lack of commitment to guarding the opposition is something to consider. Steve Nash and his crew are surrendering 116.1 points per game (27th in the NBA), and neither Harden nor Kyrie Irving is what I would call a "dependable defender."
Perhaps the Sixers don't have as much firepower on offense as the Nets, but Joel Embiid is an MVP candidate. Joel and Ben Simmons are both DPOY contenders. Tobias Harris is quietly on the cusp of being included in the 50-40-90 club (.513 FG%, .402 3PT%, .887 FT%).
I like backing the 76ers in this spot, although be sure to shop your lines across all the top NBA betting sites. For example, I see Philadelphia lurking at +200 to win the Atlantic Division at MyBookie.
NBA Southeast Division Odds
Only five games separate the Heat and the Magic, and the Hornets are hot on Miami's trail just a half-game out. Erik Spoelstra's bunch won seven of eight going into the All-Star break to salvage a .500 first half, but the Heat's -250 price tag has more to do with their pedigree – not their current product.
LaMelo Ball has Charlotte in a prime position to make the playoffs, but the Hawks are the team I like to give Miami a run for their money.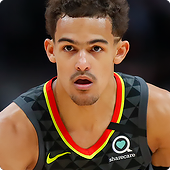 Since canning Lloyd Pierce last Monday after a 14-20 start, Atlanta reeled off back-to-back victories to close within two games of the division lead. The Hawks final four games of the season are extremely winnable – all at home against the Wizards (twice), Magic, and Rockets, so they just need to keep pace as we inch toward May.
The Hawks battled a ton of injuries throughout the first half but are slowly starting to get healthy. We're talking about a roster that's stockpiled with talented and hungry individuals; hence, seven members of the squad are averaging 11+ points per game. Clint Capela is a monster inside, and Atlanta has wing players for days – it all comes down to Trae Young keeping his emotions in check.
NBA Pacific Division Odds
Golden State Warriors
+15000
Anthony Davis will eventually return, and thus, the Purple and Gold are in the driver's seat when it comes to serious Finals contenders. The Clippers have been up and down but are still within striking distance of winning this division.
What's glaring to me is the disrespect being aimed at the Suns – specifically if you head to BetUS. The oddsmakers over there have Phoenix hanging out at +800 to win the Pacific Division. That is borderline "must-bet" territory.
Not only are the Suns currently atop the division standings; there's no clear timetable as to when AD is going to return. There's a sincere chance he misses all of March, and let's just call a spade a spade.
LA isn't anything special without "The Brow" in the lineup.
The Lake Show were 21-6 heading into Valentine's Day – the day Davis went down with right calf strain. LA got spanked in that game (versus Denver), and they've lost six of the nine games they've played since.
Moving onto the Clippers, Kawhi has missed 8 games, Paul George has missed 11, and the Clips simply don't show enough grit on a night-to-night basis.
Meanwhile, the Suns are a team on the rise and have all the pieces in place to continue racking up victories. Locking Phoenix in at +800 was an absolute no-brainer.
NBA Southwest Division Odds
New Orleans Pelicans
+1000
It's a war of attrition in the Southwest Division. While three teams in the Pacific have accumulated at least 24 wins, nobody in the Southwest has won more than 18 games.
Memphis was without Ja Morant for nearly three weeks and they didn't play for 12 days in late January due to a slew of cancelations. San Antonio had four straight postponed in February, so there is still some time to make up ground.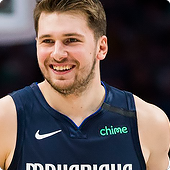 If the Grizzlies can add a quality contributor or two in the next couple of weeks via trade, Morant and company will be able to make some genuine noise. Speaking about adding a piece, I expect Mark Cuban to be aggressively looking to add depth in hopes of capturing the division for the first time since 2010.
Luka Doncic is hands-down the best player in this division, but I'd like to see him, and his teammates do more driving to the basket and less chucking it up from deep. Case in point – Dallas ranks 9th in three-point attempts but 25th in three-point %.
In a vacuum, I like the Mavericks to emerge with the best record in the SW. Unfortunately, betting NBA futures online isn't done in a vacuum. Don't be afraid to latch onto Memphis, and even the Pels at +1000 isn't the worst idea.
NBA Eastern Conference Prediction
Milwaukee wasn't able to get over the hump last year, and it's certainly not going to be any easier in 2021 given the way Philly and Brooklyn are constructed.
Led by Embiid, the Sixers demeanor is that of a team that won't back down from any challenge. The added perimeter shooting during the offseason is coming to fruition, and nobody on the Nets can guard "The Process" in a one-on-one scenario. Having said that, Brooklyn is the frontrunner for a reason.
With KD coming back and Kyrie seemingly willing to take a back seat, the Nets unquestionably have the clearest path toward being crowned as the kings of the East. Look for Brooklyn to add depth in the post before the Trade Deadline to ensure they can withstand the punches that will inevitably be thrown their way.
NBA Western Conference Prediction
At the beginning of the season, I was having a hard time deciding which LA team to lock in as my Western Conference prediction. Halfway through the regular season, I've seen enough to end the debate.
Forget about either group in Tinseltown, the Utah Jazz are the best and most consistent team in the West. If their league-leading 27-9 mark at the All-Star break isn't enough proof, how about their league-leading +8.4-point differential?
The Jazz also lead the league in turnover differential (+2.3) and rebounding differential (+5.4). They're second in 3P% differential. Still not convinced?
Donovan Mitchell and Jordan Clarkson have been balling out all season long, but what Mike Conley is doing at age 33 in his 14th year in the league needs to be lauded.
Mike Conley Stats (2020-21)
Minutes
Points
Assists
Rebounds
Steals
Three-Point %
29.4
16.1
5.7
3.5
1.4
42.2%
Bogdan Bogdanovic is also shooting over 40% from beyond the arc. So is Royce O'Neal. Joe Ingles leads the Western Conference with a lights-out 46.5% clip from downtown.
Once you factor in the defensive stopper that is Rudy Gobert, it's easy to see why this team has been flourishing.
2021 NBA Finals Betting Update
Call me crazy, but I'm rolling with Quin Snyder and his men all the way to the finish line.
Third in the NBA in scoring and 4th in scoring defense, the Jazz are built to sustain all of this momentum. Utah has three good guards who can each handle the ball, and they shoot and pass efficiently. They have marksmen on the wings and one of the best big men in basketball, and they play with a chip on their shoulder night in and night out.
It's not a coincidence that the Jazz lead the NBA against the spread. Utah is covering the number a whopping 69.4% of the time (25-11 ATS).
My Latest 2021 NBA Predictions
Here's a quick recap of my picks.
Atlantic Division – 76ers
Central Division – Bucks
Southeast Division – Hawks
Northwest Division – Jazz
Pacific Division – Suns
Southwest Division – Mavericks
Eastern Conference – Nets
Western Conference – Jazz
NBA Finals – Jazz
The Nets don't need to win their division or garner the top seed to come out of the Eastern Conference. On the other hand, home-court advantage will go a long way for the Jazz in securing their spot in the NBA Finals. Utah's 15-2 record at Vivint Arena represents the best home-record in basketball.
So, are you ready to hop on board these NBA futures predictions?
To stay in the loop with daily NBA picks, this page has you covered.