NBA Futures Betting in Week 9 – Updated Odds and Picks for NBA Finals, MVP, and More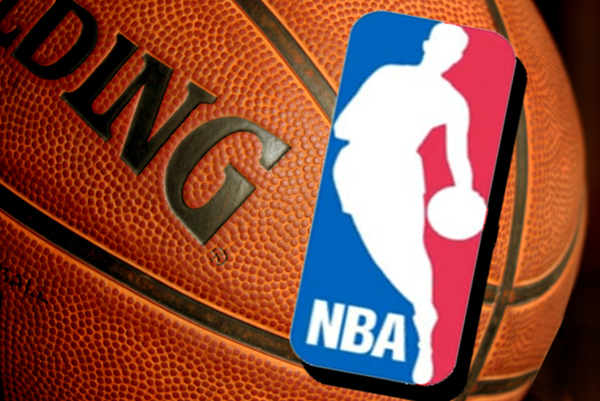 Each week, I take a long look at the latest NBA futures and NBA props bettors might want to consider wagering on.
Not a whole lot has changed since my last look at the best NBA betting opportunities, but I'm again searching high and low for the best wagers and offering my advice on how to approach them.
There has been some pretty interesting movement in the most popular NBA future: who the online betting sites think will win the league title.
That's gone to the Golden State Warriors in each of the last two years. With their early-season drama seemingly behind them and the Dubs back to winning games, their price has ballooned to -200 at most sportsbooks.
Soon they'll be adding talented big man DeMarcus Cousins to the mix and, well, then things could get ugly for the rest of the league.
That doesn't mean you shouldn't be looking for alternative options, and the idea of pivots across all NBA futures is something bettors need to constantly be on the prowl for. Golden State is probably winning a third straight championship, but they don't offer great value, and it's still possible that they don't get the job done.
Consider that and more as you join me in this week's look at the best NBA futures and props to bet on.
Latest NBA Finals Odds – As of 12/12
The Dubs still lead the way, but they aren't close to the best value play, and they also are far from the only viable bet. I'm starting to lose interest in the Houston Rockets, but there is otherwise a solid group of teams to track.
Here are the viable NBA Finals bets you'll want to consider going forward, courtesy of the SportsBetting.ag sportsbook.
Golden State Warriors
-200
Sure, you can talk up the Denver Nuggets, Oklahoma City Thunder, and a number of other teams, but let's be realistic. The Dubs are probably getting to the Finals, and it's down to the Celtics, Raptors, and 76ers on the other side.
Golden State is the understandable favorite here, but there is insane value to be had with the east. Boston is starting to heat up and will need to be taken seriously again (Vegas already has reacted to their surge), while Philly has looked more dangerous with Jimmy Butler in the fold.
I'm still not getting off of the Raptors. As long as Kawhi Leonard is healthy and leading the charge, Toronto offers top-five efficiency at both ends of the floor and feels like the team to beat in the Eastern Conference.
That already should have been the case last year, but the aggressive Raptors went out and made this Kawhi Leonard deal to guarantee themselves a shot at reaching the Finals.
I think this is the year of the Raptors, and the beauty is that their price has actually dropped. They'd been +800 for a few weeks, but Boston's current six-game tear has moved the pricing a bit.
Multiple NBA Finals wagers make some sense, but my favorite by far remains Toronto.
NBA Rookie of the Year Odds as of 12/12
I actually took a close look at who will win the 2018-19 NBA Rookie of the Year last week, where I noted that most betting sites are only looking at Deandre Ayton and Luka Doncic.
That's fair, but that race has changed drastically from where it was when these guys came out of the 2018 NBA Draft.
Ayton is still very much in play to win, but the sportsbooks have noted that Doncic is putting up a more impressive overall stat line, and his Dallas Mavericks are actually, ya know, winning games.
Here was the pricing just last week.
That wager has since been taken down, but it'll only be a matter of time before someone puts it back up for bettors to put money on.
The answer is still Doncic, though. His price hasn't gotten to an obscene level yet, and I'd strike now if you feel comfortable with it. He's right there with Ayton in scoring, and he's played a huge hand in Dallas turning back into a playoff threat this season.
Ayton can score and rebound, but his defense has been a problem, and the Suns (4-23 at the time of this writing) have been the worst team in The Association.
Doncic is the landslide pick right now, and I don't imagine the odds getting any better for him from this point forward.
NBA Division Betting
Normally, I break down every single division and give you my updated pick for the week, but to be frank, my stance hasn't changed much.
That being said, I'm starting to see some movement, and I am absolutely interested in some flier bets across the league.
Here are the teams in each division I wouldn't mind some exposure to in wagers to win their division. These odds are all from Bovada sports.
Portland Trail Blazers
+380
I'm not making direct "picks" here this week, as my picks really aren't going to jerk around week-to-week too much. You can reflect on last week's NBA futures worth betting on to see where I was on these divisions just seven days ago.
The bigger takeaway is the insane value you could get by backing a couple of these teams. Milwaukee, Toronto, and Golden State are probably locks to win their divisions. Probably.
But they offer no real betting value, and they're honestly not blowing everyone out of the water right now. If the Celtics, Pacers, and Lakers all hang around until late in the year, you're going to be on the edge of your seat down the stretch.
Of course, it all depends on if you actually bet on any of them (and how much). But it wouldn't take a lot to turn prices of +405, +450, and +1700 into serious profit.
Miami is in a trash division where the best team is 13-13. No, really.
Goran Dragic is finally healthy again, and Miami is as deep as anyone. If they can make a splash move (perhaps trade Hassan Whiteside?), they could land a star and really up their game a bit. Let's not forget that both they and Portland won their divisions last season and are clearly being disrespected.
There's also Dallas. They offer an insane +1000 price even though they and the Grizzlies are the only teams in the seemingly horrible Southwest Division that are above .500.
Luka Doncic, as noted, has been amazing. Dennis Smith Jr. is another solid young scorer, DeAndre Jordan is a monster on the glass, and starters like Wesley Matthews and Harrison Barnes offer defense and perimeter scoring.
Oh, and that ageless wonder Dirk Nowitzki is due back any day now.
The Mavs could fade down the stretch, but they're literally 0.5 games behind Memphis for first place right now and seem to only be getting better. If you're going to jump on them, now is the time with that +1000 price staring you in the face.
Where Will Kevin Durant Play in 2019?
MyBookie.ag has a bunch of these NBA player prop bets that center around where some of the game's biggest stars are headed next.
Thanks to the on-court drama between KD and Draymond Green, there is actually a pretty decent chance Durant leaves town. Per his own words, supposedly, that's why he's out.
Either way, here are the latest Kevin Durant odds regarding where he might play next year.
Golden State Warriors
+200
Oklahoma City Thunder
+700
Los Angeles Clippers
+1000
New Orleans Pelicans
+1500
The Warriors have a good chance of pulling off a three-peat this year, but no matter what happens, it's looking quite possible that Durant will move on.
He accomplished what he set out to when he joined the Dubs, as he's won a title both years he's been with the team and may very well win a third. Needless to say, if you add friction to a job well done, it may make sense for someone as iconic as Durant to move on.
There have been a lot of whispers surrounding Durant's next move. Some people are dead set on him joining LeBron James and the Lakers, some think he's staying in Golden State, and others believe he wants to start fresh with a team he can call his own like the Knicks.
I also don't mind the Field play here, especially at a cool +300. That puts Durant's hometown Wizards in play, as well as other championship-aspiring squads like the Boston Celtics, Denver Nuggets, Philadelphia 76ers, and Milwaukee Bucks.
Durant wants to hoop and have fun, but he also wants to compete for titles and add to his NBA legacy. He can do that in Golden State and Los Angeles, and he can do some of it in New York.
I think he's destined for LA. Durant loves the La La Land vibe, and he wants to keep winning titles. For the longest time, I wasn't sold on him wanting to play with LeBron James, but it's actually a perfect marriage.
This is a move that will damage Durant's legacy, and he'll never have any chance of moving past King James in the "who is better" debate. But maybe he doesn't care. Besides, every sportsbook likes this to go down, and for over a year now, the writing has been on the wall that it's at least a very good possibility.
Let's check the boxes here: Durant respects James and has been seen out in public with him, he'd directly benefit by playing next to him, he'd get a massive and historical market, he'd get paid big money, and he'd continue to compete for titles.
Durant still has time to make up his mind, but the Lakers have a bunch of money to work with next summer and are eyeing a title in the not-too-distant future. The way to get there is to land a second or even a third superstar, and James may find a way to get his guy in the end.
I'd also watch the Clippers at +1000 as a Los Angeles pivot of sorts, but for now, Kevin Durant to the Lakers is starting to make a lot of sense.
PICK
Los Angeles Lakers
+175
NBA MVP Odds
There have not been fresh NBA MVP odds for weeks. I don't really understand it, as I know I'd personally love to look at all of the options and consider updating wagers.
The list of realistic contenders isn't absurdly long, but it's not exactly short, either. The odds aren't up to date, but I'll list the top threats and their NBA MVP betting odds.
Giannis Antetokounmpo
+150
The MVP can't just put up gaudy numbers. They need to be the best player on their team, a player in the league that we couldn't do without, and they also need to enjoy team success.
Those insane stats can't ring hollow, and if they do, we give props to the player and move along to a more deserving contender.
Due to that, at least for now, I'm not really considering Harden or Davis. The numbers are there to include these guys, but the team production is not.
The Greek Freak leads the way as an elite do-it-all man, and he's got the Milwaukee Bucks in contention for the best record in basketball. If he and his Bucks keep this up, he just may be a lock.
I won't write off Kawhi, Embiid, Curry, or King James, though.
Leonard has taken an already-good Raptors team and made them a legit title threat. He's averaging a career-high 26 points per game, and due to his elite defense on the other side, his numbers are more impressive than they'd normally be.
Embiid is also enjoying a monster year, while Chef Curry is back to his old tricks. Both of these guys are putting up jaw-dropping stats, but benefiting from a slew of high-level talents on their roster may diminish their upside in this wager.
That wouldn't be the case with James, who is averaging more points (28) per game than he has in over eight seasons and has a formerly bad Lakers team in the thick of the Western Conference playoff race.
I think there's an argument for everyone on this list, but my favorite option is James. Even at age 33, he's putting up gaudy stats that compare favorably with even Giannis, and his Lakers team is as good as anyone else right now (at least in terms of record).
That's largely because of what James is doing, and he's also making his Lake Show teammates better. Factor in his value (+700), and he's the best play on the board.
I understand that Antetokounmpo is still the top favorite to win league MVP, but you can split your betting between the two of them. I'd go hard at Giannis and light on James just because of the way Vegas is pricing them, but I love the argument for James if he can keep this up.
Summary
Overall, the big play in the NBA right now is taking a stab at your favorite NBA Finals winner.
I'd love to see updated NBA MVP odds and a few more options for Rookie of the Year (even though Luka is winning it), while unique props are always something that seems to be lacking across all sports betting genres.
You can take a crack at props featuring players that could be traded or move to a new team in free agency or circle back and add new wagers for NBA division winners and other team-centric bets.
Either way, hopefully this weekly breakdown helps you in some manner. The NBA can be predictable on a large scale, but over the course of the year, it's really quite fluid.
LeBron James leaving the east also complicates things quite a bit. Not only did that bust the Eastern Conference wide open, but he now has the Lakers in position (at least for the moment) to compete for a division title and perhaps even a trip to the NBA Finals.
Whether you're game for betting in favor of James and/or the Lakers right now is up to you. One of the most difficult things to do is embrace change in sports, though. If the Lakers are legit, and other would-be contenders like the Rockets are slipping, bettors need to adjust accordingly.