NBA Betting: 5 NBA Finals Matchups That Could Win You Money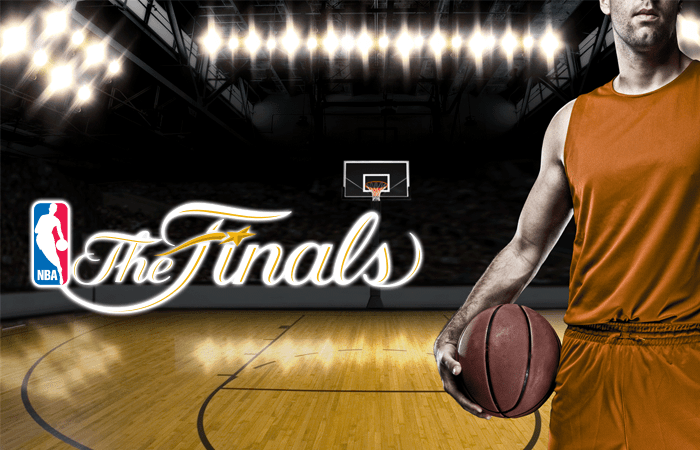 As recently as this past summer, NBA fans and experts alike couldn't imagine an NBA Finals that didn't feature both the Golden State Warriors and Cleveland Cavaliers.
The two teams just got done with their third straight Finals showdown, and when the dust settled with another Golden State championship, there was little to suggest we should brace for anything different.
Our collective NBA worlds were shaken during the summer, however. The Minnesota Timberwolves made big moves to acquire Jimmy Butler and Jeff Teague. Oklahoma City swung huge trades to get Paul George and Carmelo Anthony.
Chris Paul forced a trade to the Rockets, too, while Kyrie Irving may have been the straw that broke the camel's back when he let it be known he was done being LeBron James' "sidekick".
Just like that, the NBA world was flipped over, and bettors had to wonder if the last three years were enough to point us in the right direction. If not, it could be time for everyone to start thinking about alternative options.
That's more the case now than ever, as the Cleveland Cavaliers are off to a rocky start. Kyrie Irving has the Boston Celtics sitting pretty atop the Atlantic Division, too, while several teams have risen up the ranks in an effort to challenge the NBA that we thought we knew.
So, is it all going to be in vain, and will it again just be the Cavs vs. Dubs? Perhaps, but the way to big money could come through a brand new NBA Finals matchup. It might not happen, but it's certainly fun to think about, and could be seriously profitable.
Should the Cavs continue their descent, or improved Western Conference teams knock off the Warriors, I've got five NBA Finals matchups you may want to consider betting on:
Boston Celtics vs. Golden State Warriors (+400)
If not Cleveland, then who? Right now that would be the Celtics, who have overcome a 0-2 start to win 10 straight games. This could simply be a hot team at the right moment, but if Boston really is this good, then it's possible we're looking at the top team in the Eastern Conference.
Cleveland may still have something to say about that come playoff time, but the Celtics really could march to the NBA Finals. Once there, the likely opponent would be the Dubs.
The +400 price at MyBookie.ag isn't staggering, considering the risk you're assuming by ignoring the Cavs, but it still returns some value. As the best team right now in the Eastern Conference, the Celtics deserve our attention, and this matchup isn't that crazy.
Boston Celtics vs. Houston Rockets (+3000)
What if Cleveland and Golden State falter? The Warriors have rebounded from a slow start and look to be as good as ever, but one of the few teams to trip them up so far was the Houston Rockets.
In theory, Houston has the offensive firepower to compete with the Dubs, and Chris Paul anchors what could be a surprisingly decent defense, as well. Houston is already one of the more dangerous teams in the entire league, and currently boasts the second-best record in the NBA.
If neither the Dubs or Cavs are going to make it back to the Finals, we can just turn to the next best options and get insane value at +3000.
Cleveland Cavaliers vs. Oklahoma City Thunder (+1400)
If we're putting it out there that the Cavaliers and Warriors may not make it back, we need to consider that a stronger Western Conference sends the Dubs packing early.
If Cleveland can get stronger with the return of Isaiah Thomas (hip), it's not inconceivable to imagine them ironing out their wrinkles. If that happens and Golden State gets knocked off, we could be looking at another high upside NBA Finals matchup wager.
There are actually a few to consider (Cavs vs. Rockets at +1000 and Cavs vs. Spurs at +1400), but the one that stands out is Cleveland versus Oklahoma City. The Thunder have gotten off to a similarly slow start, which probably has more to do with chemistry than anything else.
In reality, the Thunder have a Big 3, they boast the league's second most efficient defense, and they've been deep into the NBA playoffs before. Now that they have the star power to really give the Warriors a run for their money, who is to say they can't finish the job and take on the Cavs in the Finals?
You don't have to pick a winner here, but if you bet on this matchup, you could make bank at +1400.
Washington Wizards vs. Houston Rockets (+5800)
Another NBA Finals matchup I'm interested in is a crazy battle between the Wizards and Rockets. This gives us another potential NA Finals showdown sans both the Dubs and Cavs, while the Wiz and Rockets would make for a very entertaining and fast-paced series.
John Wall leads a rising Washington team that absolutely has the offensive ability to run with anyone, but needs to get a little more consistent to make the leap to the Finals. Their shaky defense may keep that from happening, but the pieces are there for a big run.
We know what the Rockets are capable of. They have a team perfectly designed to battle the Warriors, and if they can get by Golden State, they'd be locks for the Finals. Seeding and health will be key for them, but at 100%, they might be Golden State's biggest threat out of the Western Conference.
This matchup isn't the most logical one, but it's not unrealistic, either. The Wizards were a terror to deal with after December of last year, and when they get hot, they're virtually unstoppable. If the Cavs are really as bad as they look, somebody else in the Eastern Conference has to rise up, and if it isn't going to be the Celtics, the Wizards are your next best bet.
Boston Celtics vs. Minnesota Timberwolves (+11000)
There is one more matchup that may be too interesting to ignore, and that's an NBA Finals showdown between the Celtics and Timberwolves. Minnesota made big splashes in the summer, and while they aren't a reliable playoff team just yet, they could be trending in that direction.
Minnesota oddly enough needs to work on their defense, but right now they have a stacked starting five with the likes of Karl-Anthony Towns, Jimmy Butler, Andrew Wiggins, and Jeff Teague leading the way.
In theory, the T'Wolves have the talent to match the best offensive teams in the loaded Western Conference, and should also have the length and athleticism to defend.
Boston is right there with the Timberwolves, but they're actually ahead of them in every regard. The Celtics currently boast the league's most efficient defense and have displayed a methodical offense that can hurt teams from a number of areas.
If the Cavs and Warriors aren't going to meet back up in the Finals, the odds are good we're getting at least one of them.
However, if we don't get either of them, we need to dream big. That could lead to the staggering +11000 NBA Finals matchup odds we see here with Minnesota and Boston.
The crazy part is that this year's NBA Finals might not even be one of the options I just broke down. The Cavs might really be this bad, and the Warriors might not get out of a rising Western Conference. That opens the door completely to a plethora of NBA Finals matchups we need to consider.
Nailing the exact matchup right now isn't really the point, however. Rather, you should be merely broadening your NBA betting horizons by pondering which teams have a realistic shot at unseating Cleveland and Golden State.
If you can do that, you'll have a chance at maximizing serious value, and the best part is that you don't even need to be right about who wins the title.
September
Casino of the Month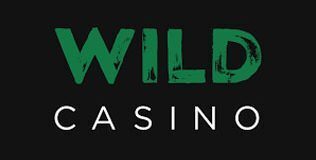 Welcome Bonus
250% up to $5,000